Last updated on July 31st, 2016 at 05:46 pm
When we arrived at the Andaz Maui in Wailea we were informed that our room wasn't ready yet.  Rather than wait around for an undisclosed amount of time, the wife and I decided to head out.  Not wanting to be gone too long we simply headed to Ali'i Kula Lavender Farm on the slopes of Haleakala.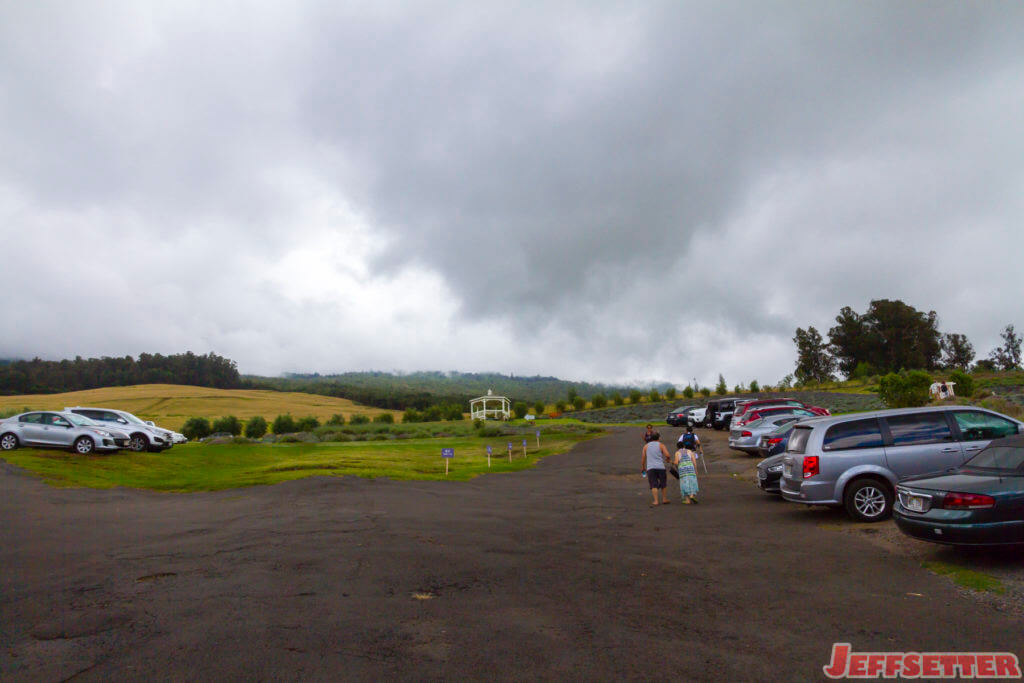 The final couple of miles to Ali'i Kula Lavender are really windy and narrow and can barely fit two cars.  Once at the farm you'll approach what looks like a guard shack to pay the entry fee.  Normal price is $3/person, though they do offer some discounted rates at $2/person.  From there, you drive down a little to the parking lot.  The parking area is largely gravely and grass and is at a steep slope, so drive carefully!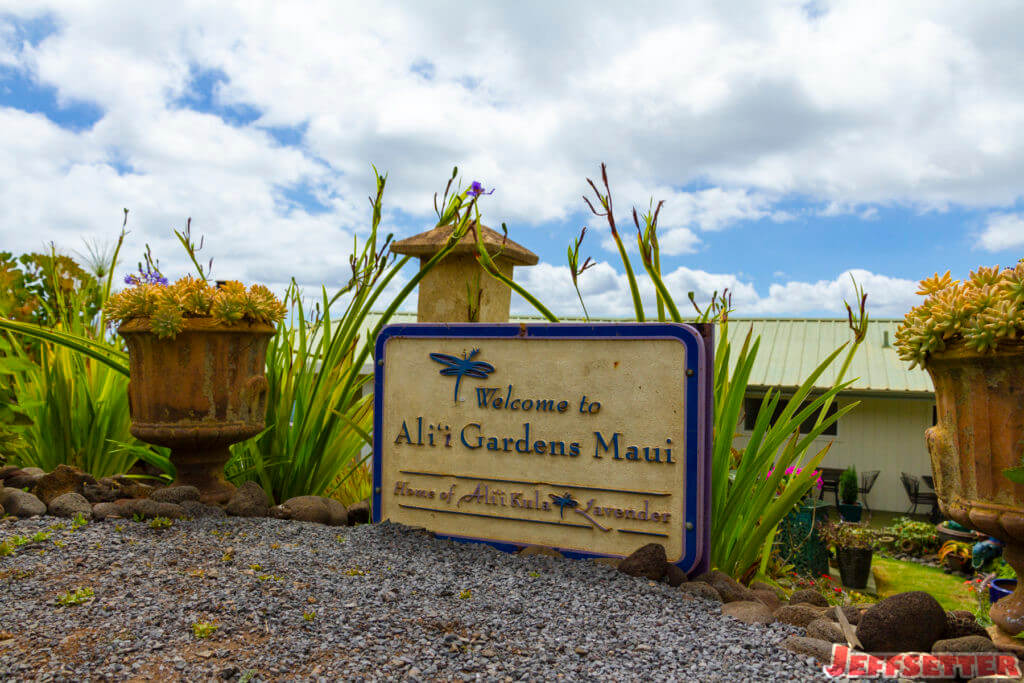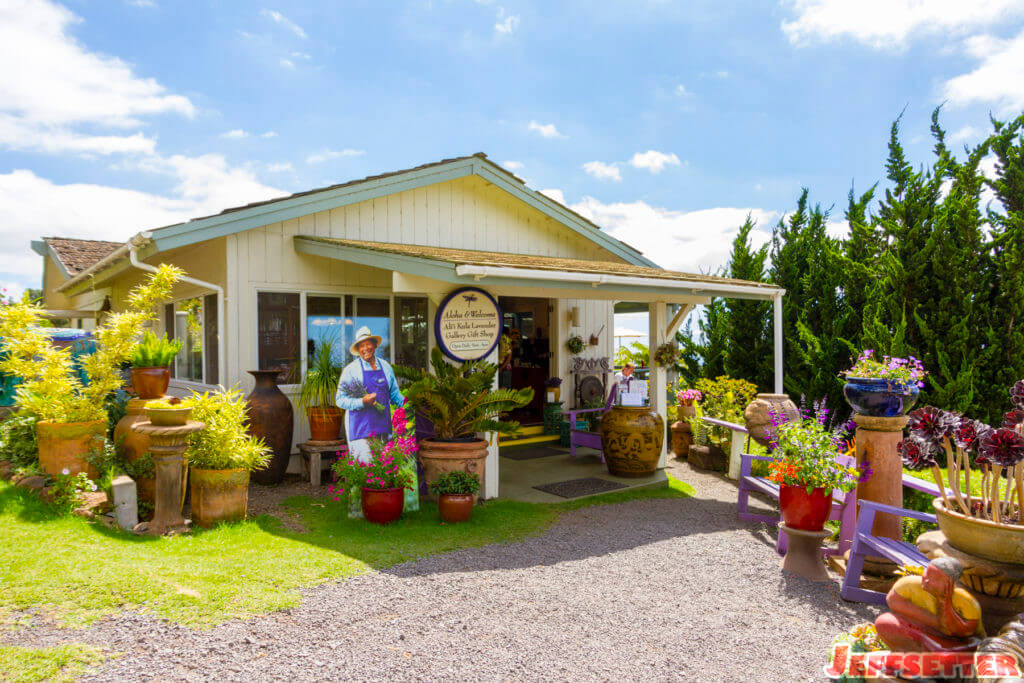 If you walk down a ways and behind some foliage you'll find the gift shop.  Public restrooms are steps away from here and are in the form of porta-poties.  A little food stand is not far from there too.  Oh, and if you're looking for the lavender scones, coffee, tea, etc. you can find it at the gift shop.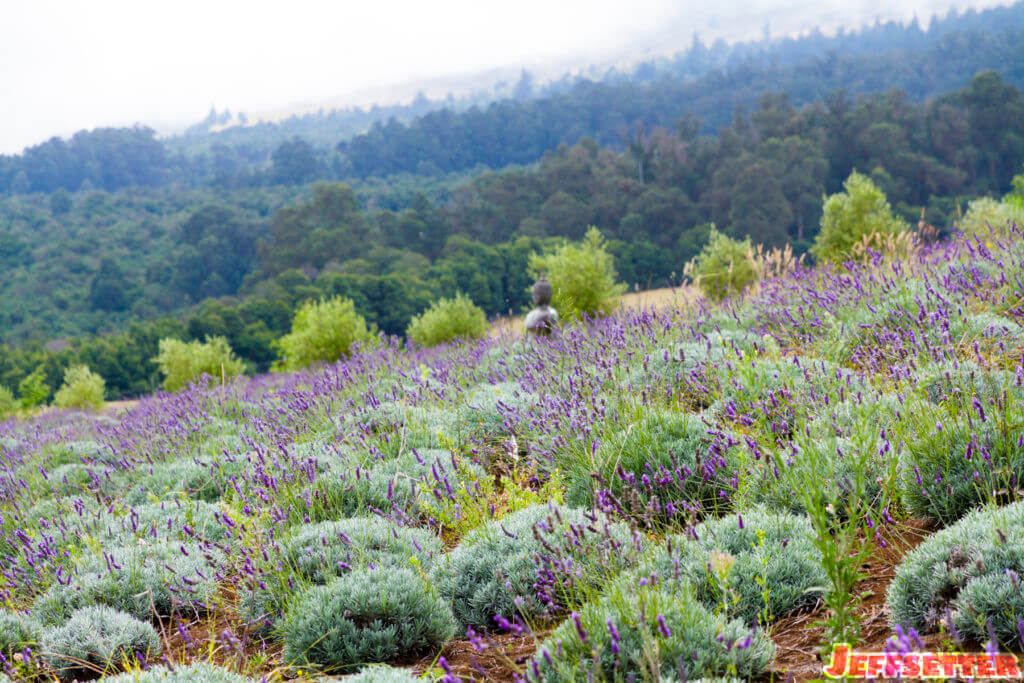 The real reason for coming here, though, is for the lavender!  There's just fields and fields of the stuff perfuming the air.  Even better?  At that elevation the air is cool and crisp.  It's a great place to just kick back and relax.  But look closely at the flowers, there are dozens of different varieties at Ali'i Kula Lavender.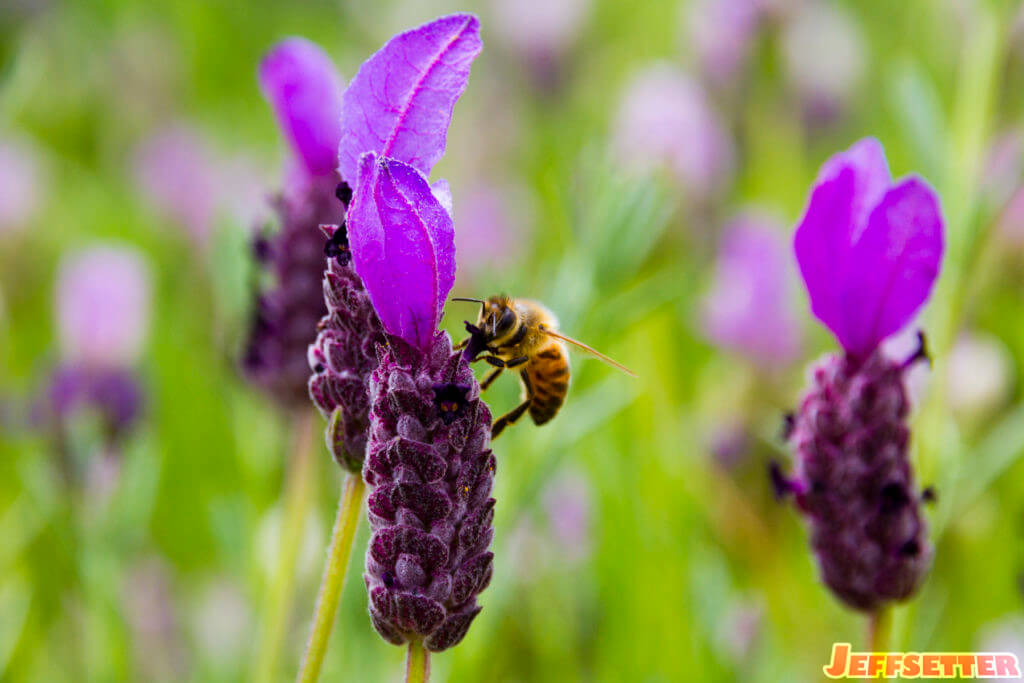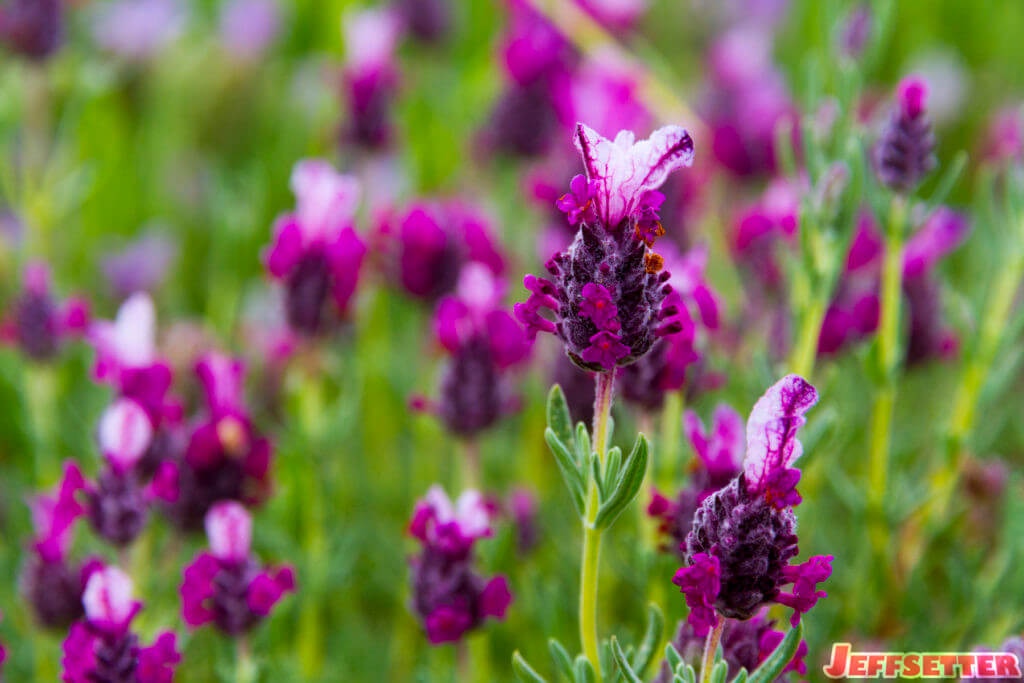 Just watch out for the bees!  Being surrounded by so many flowers, it's understandable that there'd be bees.  Don't bother them and they won't bother you.  They do make for some great photos, though, if you have an appropriate lens.  To get the above shots I used a Canon EF 100mm f/2.8 Macro Lens mounted on a 7D.  The 7D is great for these kinds of shots.  The 10 frames per second bursts makes it easier to capture the quick bees in action.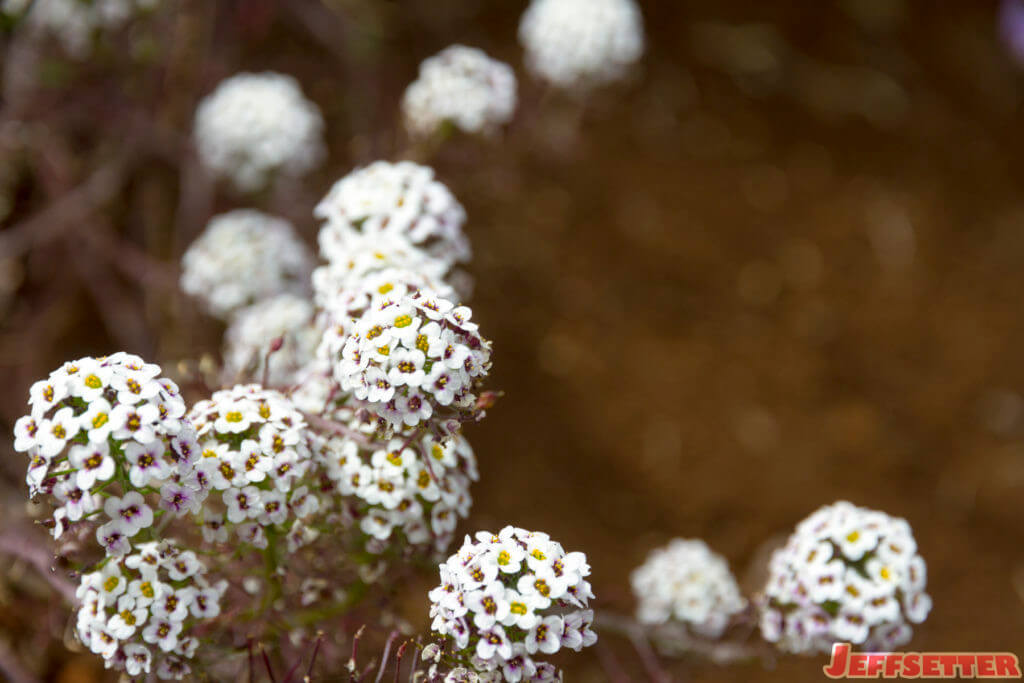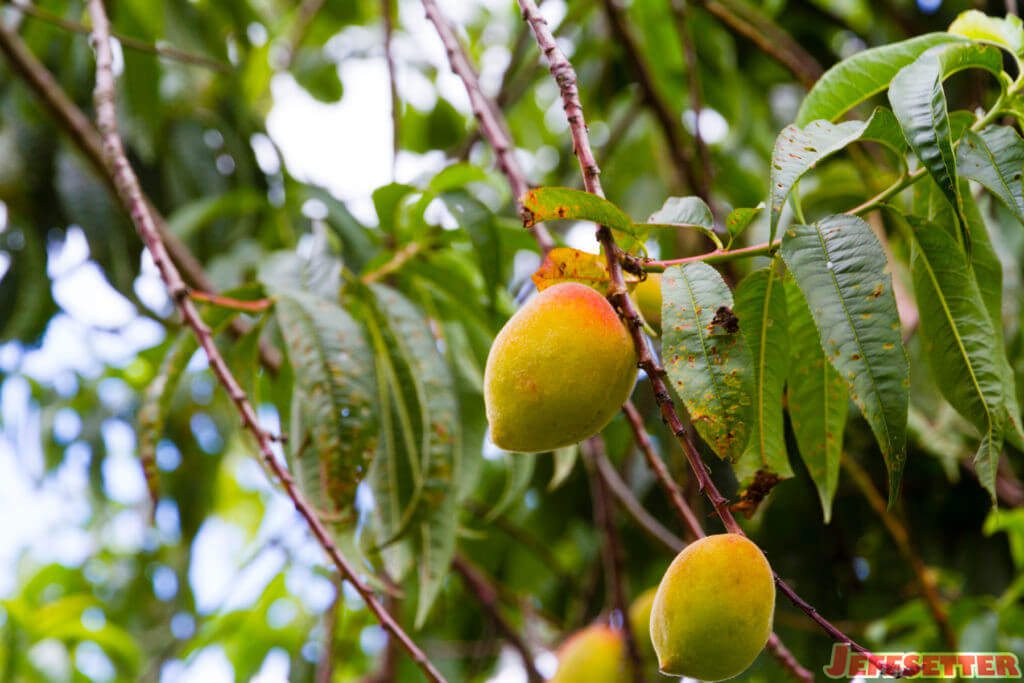 Depending on the time of year you go, you can see other flowers and even fruit trees too.  One of the times I went there were peaches growing on a tree.  Peaches, needing cooler climates, are a really rare site in Hawaii.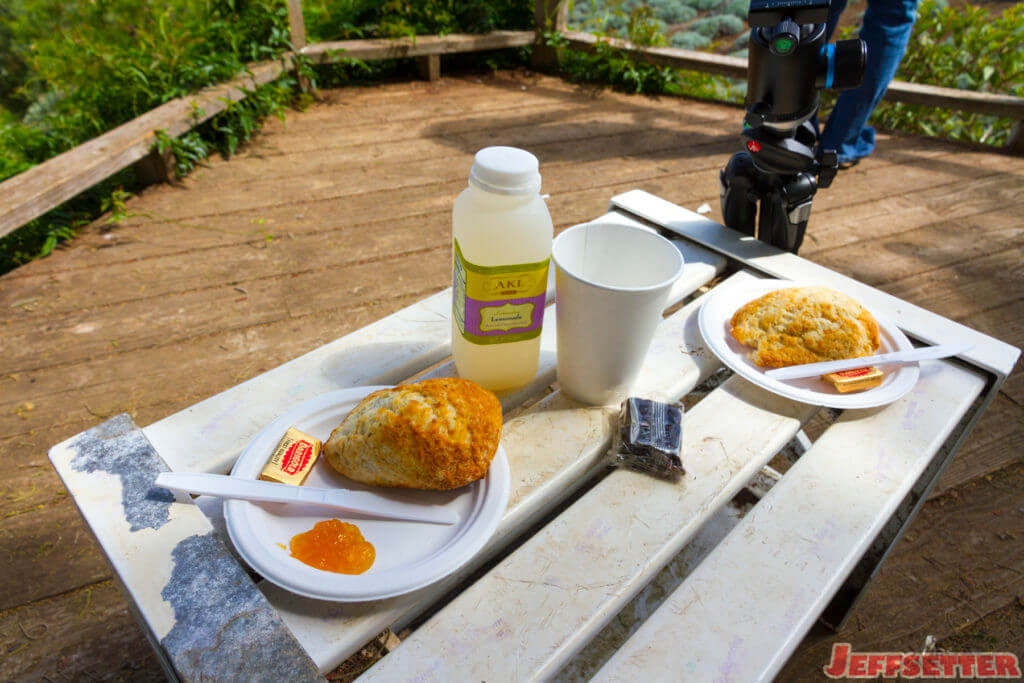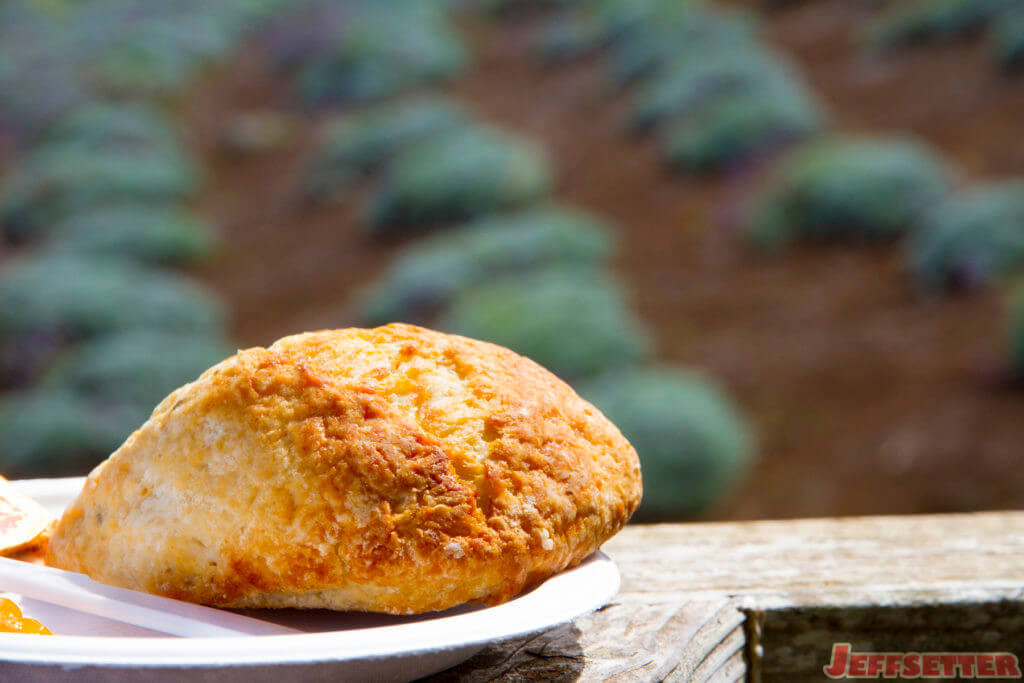 A great thing to do at the farm is to have a picnic!  There are many places to sit on benches, chairs, decks, and even some tables.  You can bring your own, order in advanced, or even just buy a snack like the scones.  Personally I wasn't a fan of the scones.  I feel like I can make a better one myself, but they are popular.  I'd skip the brownie and the lemonade.  What I did like, though, were the lavender cookies.
My favorite thing to do up here, aside from photography?  Is really just sitting and enjoying the scenery, the smells, and the solitude.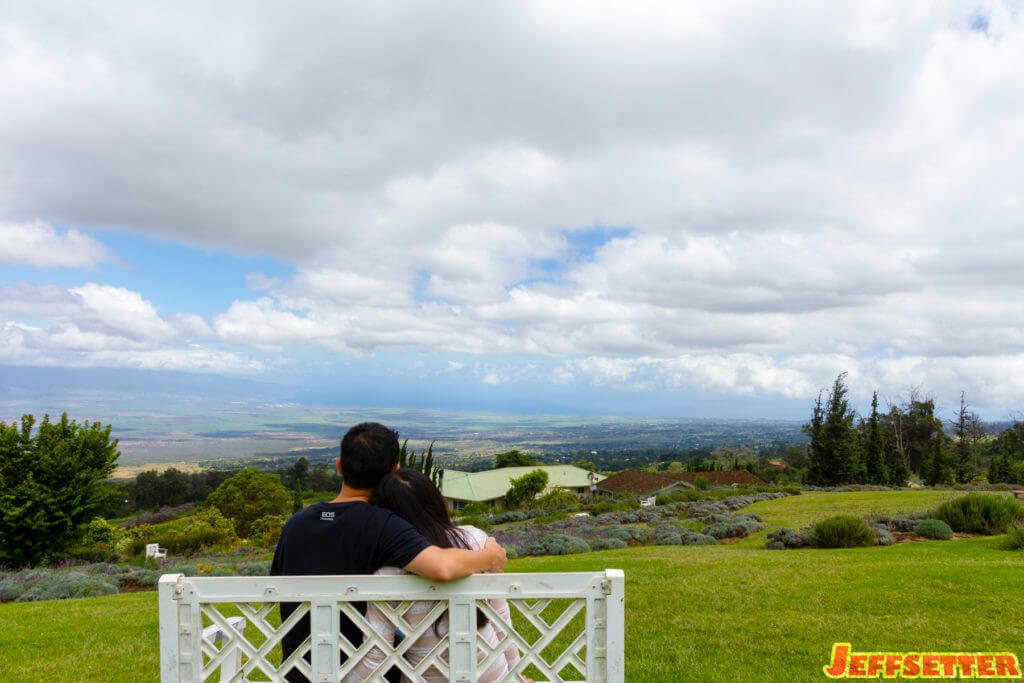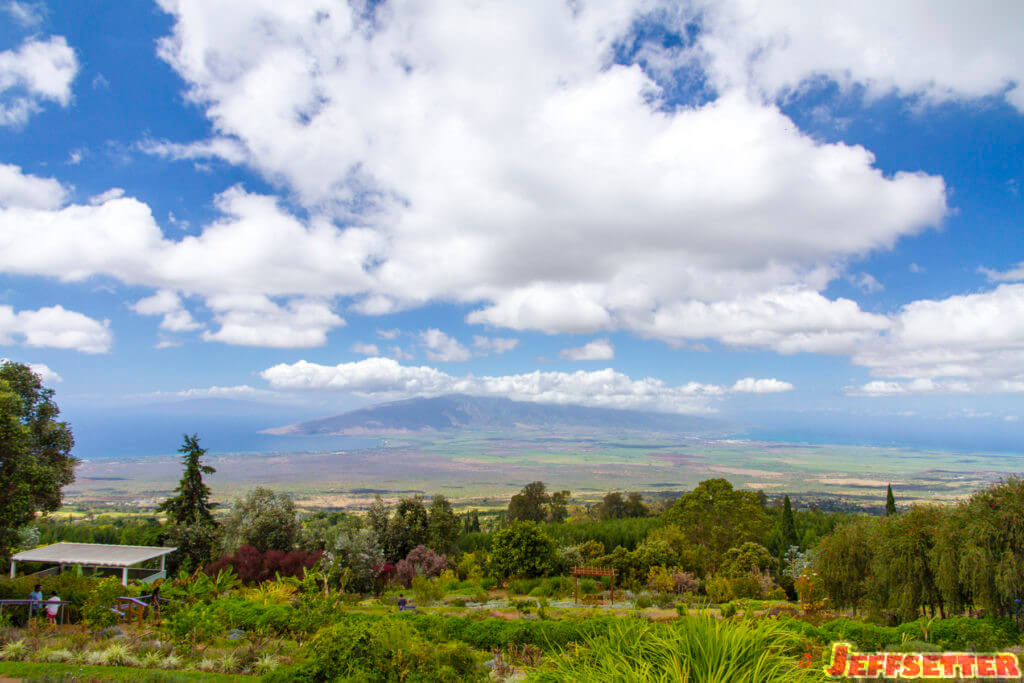 The views from Ali'i Kula Lavender are truly outstanding.  You can see all of Central Maui (the valley) and the West Maui Mountains from up here.  And on a really clear day you can even see Molokai and/or Lanai beyond the West Maui Mountains.  In fact the view alone is worth the drive here in my opinion.  Of course if you're already going to Haleakala Summit and/or Maui Wine, then Ali'i Kula Lavender is just a short detour away!
If you're so inclined, the farm does offer crafting activities, guided tours, and more.  But really, call me strange, I just love to sit and stare… Or even take a nap in the grass among the lavender!
Valley Isle Love
Lavender farm among the clouds