In January 2015, Skymark Airline, a Japanese low-cost carrier filed for bankruptcy.  Skymark had four Airbus A380s on order at the time, two of which were already completely assembled.  The airline received a number of sponsor plans, the leading of which were from Delta and All Nippon Airways (ANA).  Many thought that Delta would win, as they have a cosy relationship with Airbus.  However, ANA ultimately won by agreeing to order new Airbus aircraft for it's own fleet and acquire Skymark's 4 A380s. At the time of the agreement, ANA had stated that they intended to use the enormous aircraft on it's Tokyo (HND and NRT) to Honolulu routes.  It looks like we're close to seeing that plan come to fruition with the All Nippon Airways A380 Design Contest launching in 4 days, on October 7, 2016.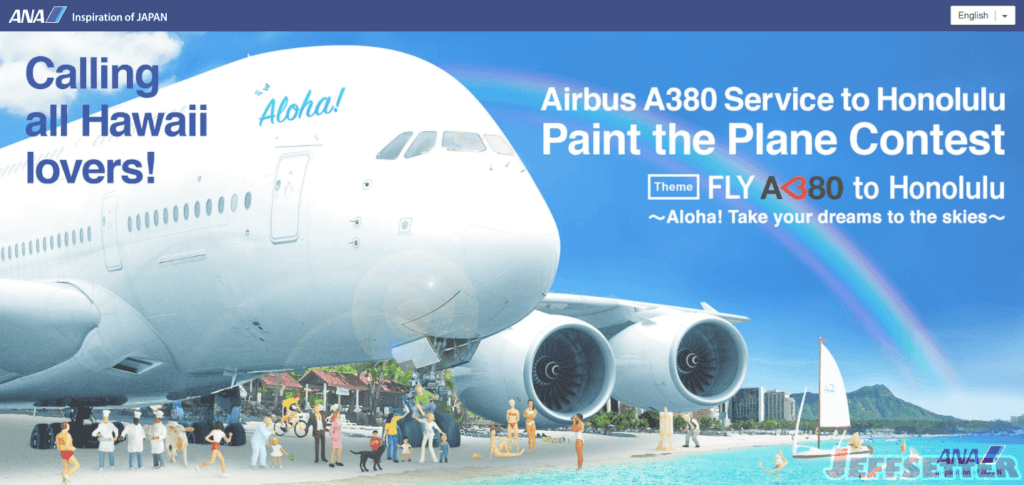 The contest runs from October 7 to November 30, 2016.  The winner selection will take place in February 2017.  The theme of the contest is, unsurprisingly, Fly A380 to Honolulu.  So the airline appears to be looking for a Hawaii-based theme for their custom livery.  And with such an enormous aircraft, contest winners will have a HUGE canvas to work with.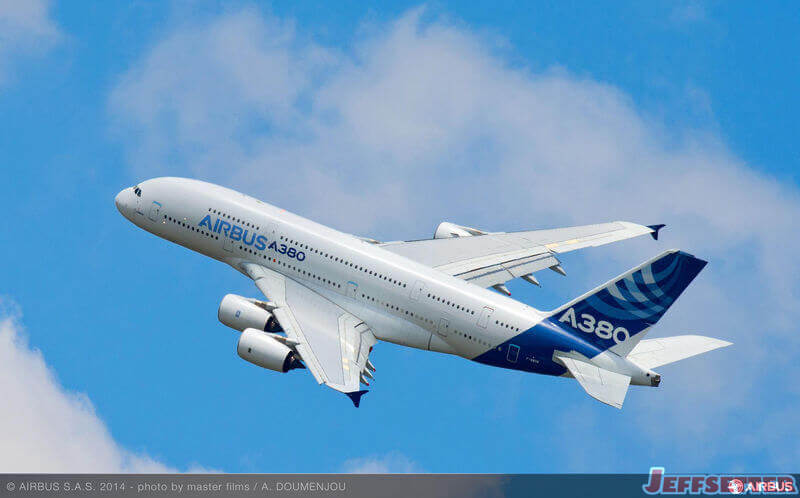 The last Hawaii themed livery was painted on an Alaska Airlines jet; the Spirit of the Islands.  Of course this aircraft is WAY smaller, as Alaska exclusively operates a fleet of Boeing 737s.

This livery was developed by Kaiser High School (Oahu, Hawaii) student Aaron Nee.  The contest was open only to students grades K to 12.  Nee, for his winning design, won a $5,000 scholarship and 4 roundtrip tickets to any destination Alaska serves.
For the All Nippon Airways A380 Design contest, ANA is giving away two roundtrip tickets between Honolulu and Tokyo.  Runners Up will receive an "ANA Souvenir."
While the contest in of itself is interesting, the contest page does reveal some interesting tidbits.  According to the page, the A380s will enter into service in Spring 2019.  The page also states that the aircraft has a "capacity of over 500 seats."  While, yes, this is a general fact of the A380, but one has to wonder… Does this mean ANA is looking at using a dense configuration for its A380s serving Honolulu?
Currently, the largest aircraft the airline operates on its Honolulu routes are the Boeing 787-9s in a 3-class configuration.  These aircraft seat 215 passengers in lie-flat business, premium economy, and economy seats.  Typically the airline operates 2-3 flights a day with a mix of 787-8s, 787-9s, and/or 767-300ERs.  They also have a codeshare flights operated by United Airlines Boeing 777-200, which seats 344 passengers in a 3-class configuration.  So in a dense configuration, an A380 could replace all of ANA's own flights or some of it's flights and United's flights.  I'm skeptical they'll seek to use such a dense configuration, but we'll see in 2.5 years.
At any rate, the All Nippon Airways A380 Design Contest is a great opportunity for aspiring artists.  Do you plan to enter?  I couldn't draw if my life depended on it, so I pass.  But, I am interest to see what this massive jet will look like!
Hat tip to my friend Doug M. for bringing this contest to my attention.