Ally Bank is jumping into the credit card game.  You know, that bank with the purple logo and the great savings rates?  Their new credit card, the Ally CashBack Credit Card, is another iteration of what's becoming the hottest type of credit card.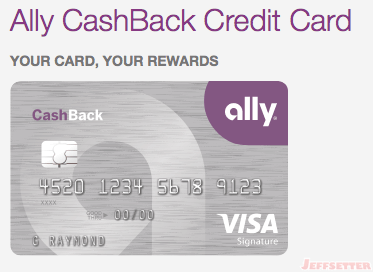 Similar to American Express's EveryDay credit cards, the Ally CashBack offers 2% cash back on gas & groceries and 1% cash back on everything else.  What's a bit different about the Ally CashBack, though, is that it offers a 10% bonus when you deposit your cash back rewards into an eligible Ally account.

As can be seen in the first picture, the card is a Visa Signature and carries no annual fee.  That means this is one of the few cards that cost you nothing to own but still allows you to tap into all the benefits and offers that come with Visa Signature.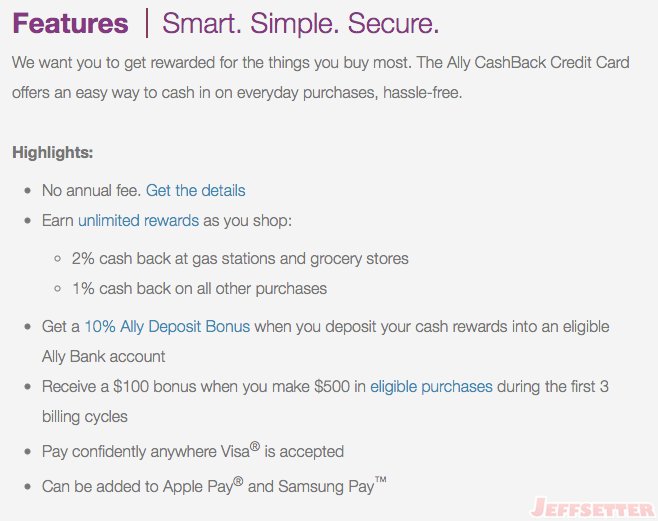 The Ally CashBack card does also come with a signup bonus for $100 cash back when you make $500 in purchases during the first 3 billing cycles.
So is it worth it?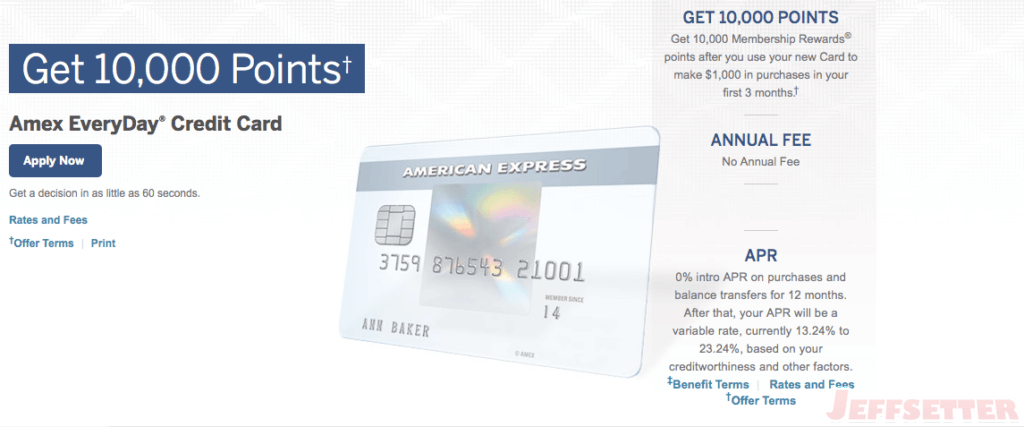 Compared to the American Express EveryDay card, the Ally CashBack does offer an additional double points category.  However, the Amex also has the 20% multiplier if you use your card 20 times or more a month.  This means the Amex, when maximized, will earn 2.4 points/$ on groceries, and 1.2 points/$ on everything else.  This card doesn't have an annual fee either and earns valuable Membership Rewards Points.
The American Express EveryDay card really isn't a cash back card though.  However, the Citi Double Cash (MasterCard) has been the cash back card to have since it's debut.

A card with no annual fee that pays you essentially a 2% cash back rate on all purchases is hard to beat.  And if someone I know is looking for a cash back card, the Citi Double Cash continues to be the card that I recommend the most.
Overall, the Ally CashBack card is a decent card given all the features and benefits.  It would be a card worth having if you want a Visa Signature and don't want to pay the annual fee.  But if cash back rewards are what you're after, the Citi Double Cash Card continues to reign supreme.