Honestly, while I've been a member for years, I kind of forgot that I Prefer is a thing. But, recently, I got a reminder as the Alohilani Resort joins I Prefer Hotel Rewards.
What is I Prefer Hotel Rewards?
So, if you didn't know, I Prefer Hotel Rewards is the loyalty program of Preferred Hotels & Resorts. Preferred Hotels & Resorts is, itself, an association of independent hotels. Hotels that belong to Preferred Hotels must adhere to strict standards and are audited once a year by anonymous, independent inspectors.
How I Prefer Works
In I Prefer Hotel Rewards, members fall into two different categories, Insider and Elite. All members start as an Insider and can become an Elite by earning 50,000+ points in an anniversary year. And, you earn 10 points per dollar spent (taxes and fees not included) as an Insider, 15 points per dollar as an elite.
Points can be redeemed for reward certificates, which are available in U.S. dollars, British Pounds, and Euros. As far as U.S. dollar value goes, each point is worth $0.002. And the minimum number of points you need to redeem is 12,500, which will get you a $25 certificate. Oh, and those certificates are redeemable for, not only free rooms, but also on-property restaurants and spas.
Beyond the points, I Prefer members receive special perks too. Insiders, for example, receive:
Room Upgrades (based on availability at check-in)
Free Internet
Priority Check-In/Check-Out (based on availability at check-in)
Welcome Amenity
In addition to the above benefits, Elite members also receive a Welcome Amenity.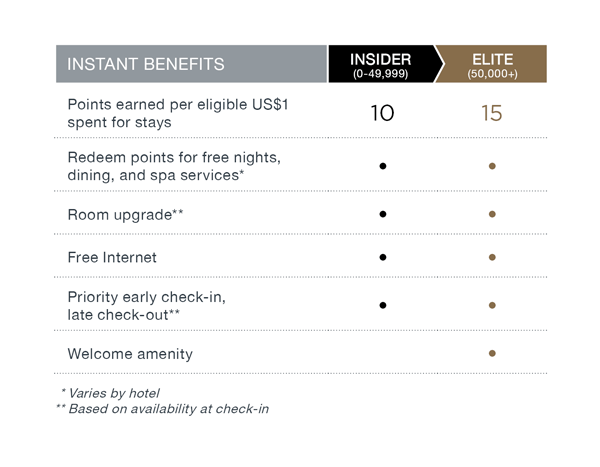 Alohilani Resort Joins I Prefer Hotel Rewards
Recently, the Alohilani Resort sent an email informing past and upcoming guests that they're now a member of Preferred Hotels & Resorts. And, to me, that's great news. After all, up until then, the Alohilani did not have any loyalty program at all. And, as you may recall, I am planning on staying at the Alohilani next month.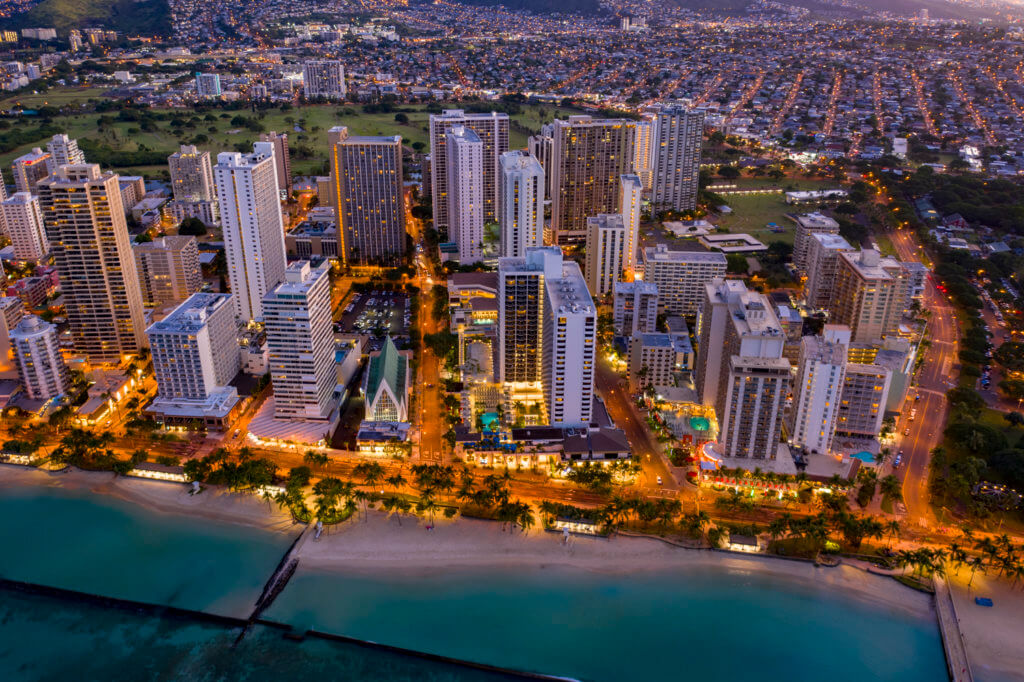 It's important to note, though, that you can't exactly attach your I Prefer number to an existing reservation. I tried to do this and accidentally cancel my reservation. Thankfully, the folks at the Alohilani were kind enough to reinstate my reservation at the old rate (prices went up since booking). Plus, for my Hawaii readers, you can't get the kama'aina rate on I Prefer's website, and you can't enter your I Prefer number on the Alohilani's website, so it's best to call for that too.
Other Hawaii I Prefer Hotels
Beyond the Alohilani, the following hotels are Preferred Hotels & Resorts members:
Travaasa Hana Maui
The Kahala Hotel & Resort
Halepuna Waikiki by Halekulani
Montage Kapalua Bay
I haven't stayed at any of the above hotels before, primarily because they're outside of my price range. But the inclusion of the Montage Kapalua Bay makes me scratch my head. With nightly rates that often far exceed $1,000 per night, I'd imagine it would be a better fit under The Leading Hotels of the World group. After all, the Halekulani is part of this group.
Alohilani Resort Joins I Prefer Hotel Rewards, Final Thoughts
While it's nice that I Prefer Hotel Rewards exists, it isn't game-changing for me. That's because the program has a laughably low rate of return. However, the benefits it offers, if they work, are nice. So, while I view it as a good alternative to use when necessary, I Prefer isn't a viable replacement for any hotel loyalty program. But, we'll see how it goes when used at the Alohilani Resort. Stay tuned!