If you stay with Marriott even occasionally, you probably already know that Marriott Bonvoy is a broken mess. And that's embarrassing given that their merger integration happened nearly a year ago now.
Since we're ten months into the Marriott-Starwood program integration, it's a great time to take a look back and how things have been going. Needless to say, things haven't been going well. And I have no confidence that things are going to get any better.
The Past Eleven Months
Since August 2018, I've made eleven stays with Marriott hotels to varying degrees of success. The first, an anniversary stay at The Laylow Waikiki was, well, not good. Service was very lackluster, and the hotel denied the guaranteed late checkout benefit.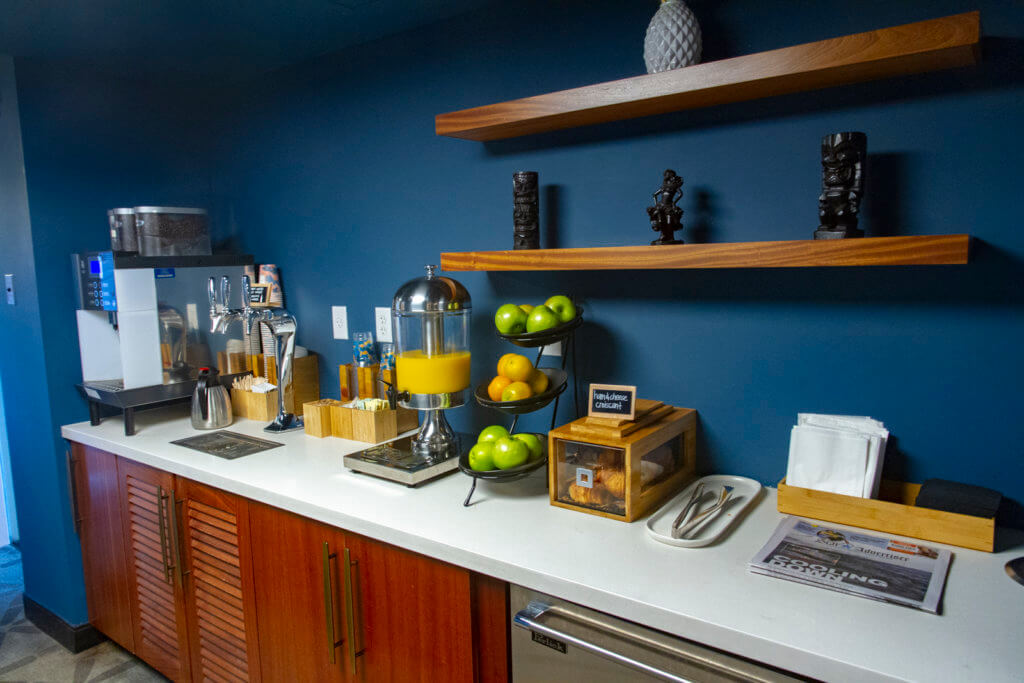 A couple of months later, I found myself at the dated Salt Lake Marriott City Creek. Service there was among the best I ever had, plus they fulfilled every single request I made, including a room upgrade. But then, my stay at the Courtyard Merced less than a month later was, well, not enjoyable. At all.
After the disappointing Courtyard Merced, I had an excellent stay at the luxurious Las Alcobas Napa Valley. That was followed by yet another pleasant stay at the JW Marriott San Francisco Union Square. And then, I had another wonderful stay with a Suite Upgrade at the Waikiki Beach Marriott.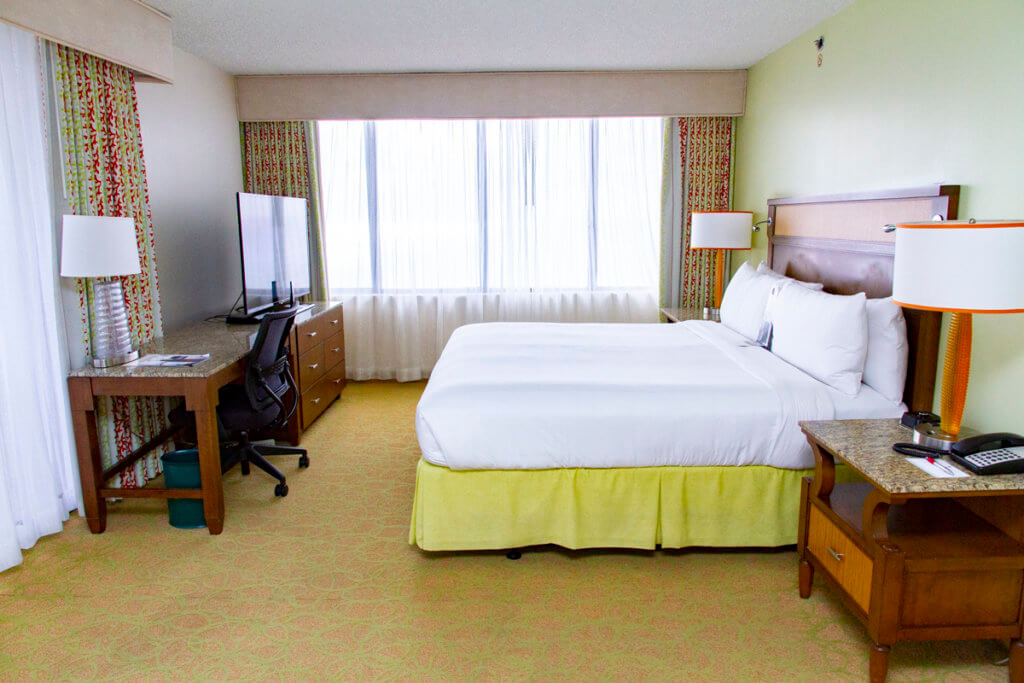 We started 2019 with a stay at the Courtyard Waikiki, which was a great service experience, though the hotel itself is not so great. Then, I had overall good stays at the Residence Inn Seattle Downtown/South Lake Union, the Residence Inn Portland Downtown/Pearl District, and the Seattle Airport Marriott. I also went back to Portland a couple of weeks ago and stayed at the Hi-Lo Hotel. It was a fine stay with a super early check-in granted on my preferred floor, though the valet-only parking was a nightmare. But more on those stays later.
Even when things do go right during the stay, though, points don't always post correctly to my account. So, it's worth double checking each and every time you make a stay.
Today
So here we are, ten months in, and guess what? Things still aren't looking much better. I have an upcoming stay at the Westin Hapuna Beach on the Big Island and things look like they'll go well *knock on wood.* I'm really anxious to see if my Choice Benefit suite request clears too.
After the Westin, I have one more stay planned for the year at the Waikiki Beach Marriott. And like last year, I'm trying to apply a Suite Upgrade certificate to the stay. Unfortunately, Marriott's broken system won't let me apply the upgrade certificates, even though I have enough.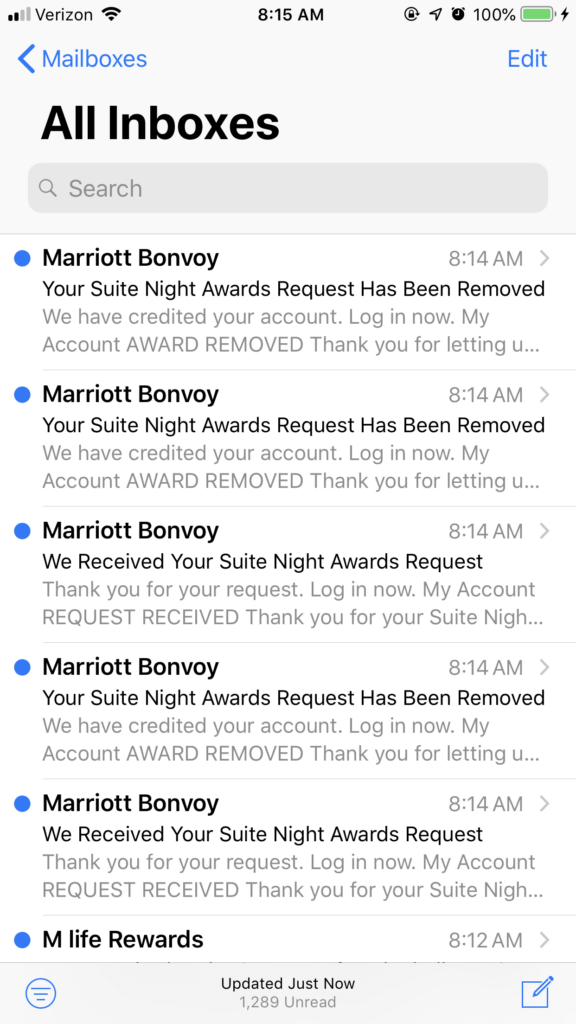 What I've Learned
Over the past year-ish, the biggest I lesson I learned is that Marriott Bonvoy's guaranteed benefits aren't guaranteed at all. And when properties refuse to deliver, Marriott corporate doesn't care and doesn't provide any recourse. Plus, when the annual category changes went into effect earlier this year, Marriott promised existing reservations would remain the same. Of course, as we know, that wasn't the case. Marriott did try to rectify the situation somewhat, but their response was lackluster yet again. And, of course, Marriott's IT continues to be a disaster. Some times it works, some times it doesn't.
So, here we are. Marriott Bonvoy is a dumpster fire of a loyalty program. I've tried to stick it out, but I'm reaching my limit. Especially since, after four months, Marriott still hasn't responded to me regarding the incorrect number of years as Platinum Elite and higher showing in my account. But, with great profitability, Marriott doesn't care that its members are unhappy. So why should I care either? As a result, I'm beginning to make changes to how I choose my stays.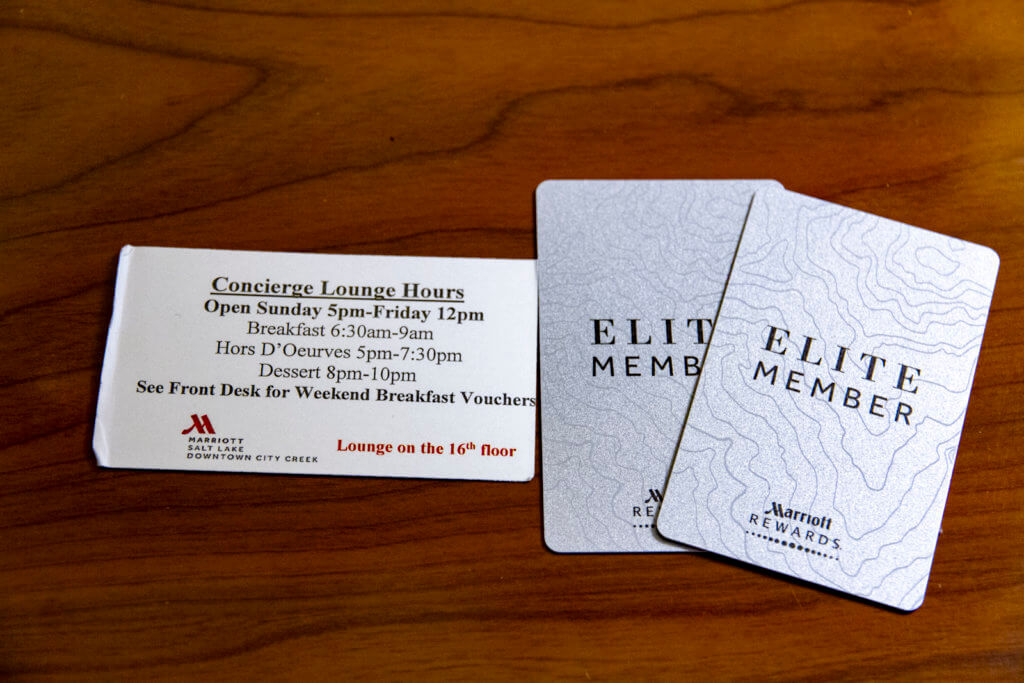 Changing Things Up
I haven't canceled any upcoming stays yet, but as far as my Waikiki Beach Marriott stay is concerned, there's no guarantee I'll keep the reservation. In fact, I've booked a stay at the neighboring Alohilani Resort because the rate is lower. Plus, I'm guaranteed a room with a view and their kama'aina rate waives the resort and parking fees. With Marriott, I must pay for both, and the parking isn't cheap!
As I've said before, I'm also moving Waikiki staycations to the Hyatt Centric Waikiki instead of The Laylow. I'm so tired of The Laylow's attitude and Marriott Bonvoy's refusal to uphold guaranteed benefits. I'd also go with the Hilton Hawaiian Village if the price is right too.
As far as loyalty goes, though, I'm not sure what I'll do just yet. I do want to achieve Lifetime Platinum Elite Marriott Bonvoy status. Beyond that, though, I'm continuing to debate between Hilton Honors and the World of Hyatt. Hyatt's program is an objectively better program, but they still play crappy games like Marriott. For example, it's still nearly impossible to find award availability at the Andaz Maui. But Hilton's program is very *meh* too. Of course, there's always the option of becoming a free agent, though, that's not ideal either. After all, I can travel only because I can redeem points.
Marriott Bonvoy is a Broken Mess, Final Thoughts
Sorry guys. This is a longwinded post about stuff many of you guys know already. But, I feel like I'm reaching a breaking point with this awful program that used to be decent. Heck, remember when Marriott Rewards was better than Hilton Honors? You can't even say that anymore, though Marriott continues to have better properties at least.
I'm sure you all already know about Bonvoyed.com too, right? Well, if you don't, check it out. It's a good source of information for both experiences and on how to jump ship.
So what are your thoughts? Are you fed up with Marriott enough to call it quits?