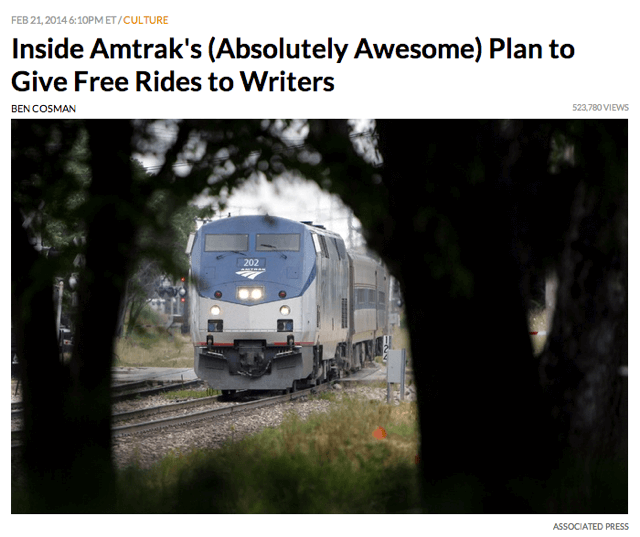 Last week a friend posted an article to my Facebook timeline that details how Amtrak gave a writer a free ride from New York to Chicago to New York to work on her writing. This "writers residency" was designed to be a way to block out the noise of life and focus purely on writing. It sounds like the ride was a tremendous success and may set the table for other writers to get onboard the Amtrak sabbatical as well.
One of the best places I have found to seek inspiration and unadulterated focus is on long plane and train rides without a connection to the Internet. I have been known to reach peak productivity in these scenarios where I am allowed to block out distractions and truly focus. For me, this program would be amazing.
While it sounds like this is far from becoming a formally sanctioned program, it appears as if Amtrak is now experimenting with offering this opportunity for more writers to participate. Once the snow clears I think it would be amazing to go from Minneapolis to Seattle and back on the Empire builder railroad. This is the railway where my grandfather was an engineer and offers a lot of sentimental value to me and my family. I still remember hearing stories from my father about how he hopped on the train one day and ended up in Seattle with his brothers. How cool would it be to share that same experience?
My hope is that these sabbaticals catch on and become an officially sanctioned program by Amtrak. Until then, I will take to social media to see if I can get a spot in line.
For more on the sabbaticals, here is a post from fellow Boarding Area blogger Angelina, who noticed the same article and wrote about it yesterday. Maybe we can have Randy Petersen host BAcon3 on a train? We all know from the movie Under Siege 2: Dark Territory that moving sequels to trains is the ultimate recipe for success!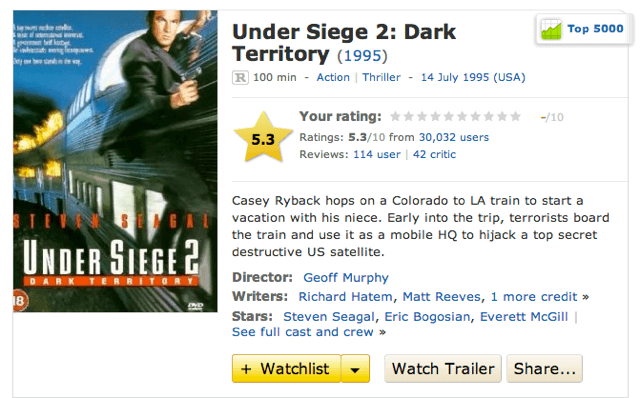 Then again, maybe not!