You may have noticed that posting on Jeffsetter has been a little light recently. That is for good reason. I sacrificed short term post writing for the good of the long term stability of this blog, attending a travel blogger conference in Colorado Springs this past weekend. I built new relationships, found new friends and crammed so much information into my brain that I needed a few days to decompress. Now it's time to get back into the habit of writing, so let's start with a recap of the weekend events.
Colorado Springs and the First Ever #BAcon Conference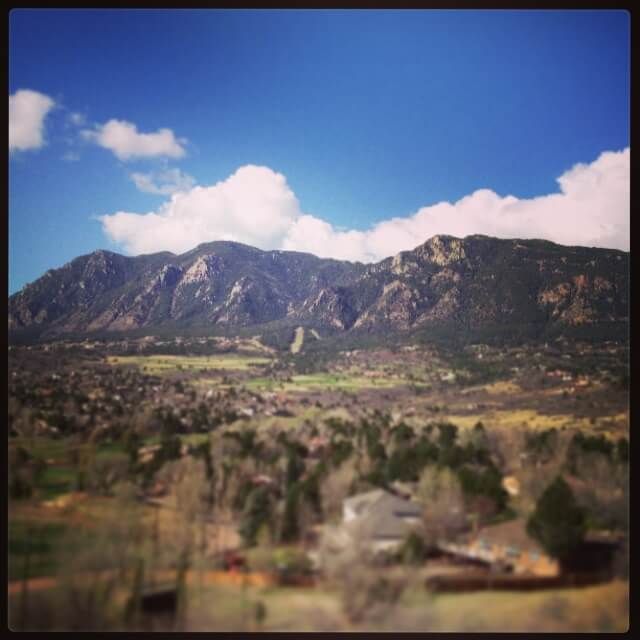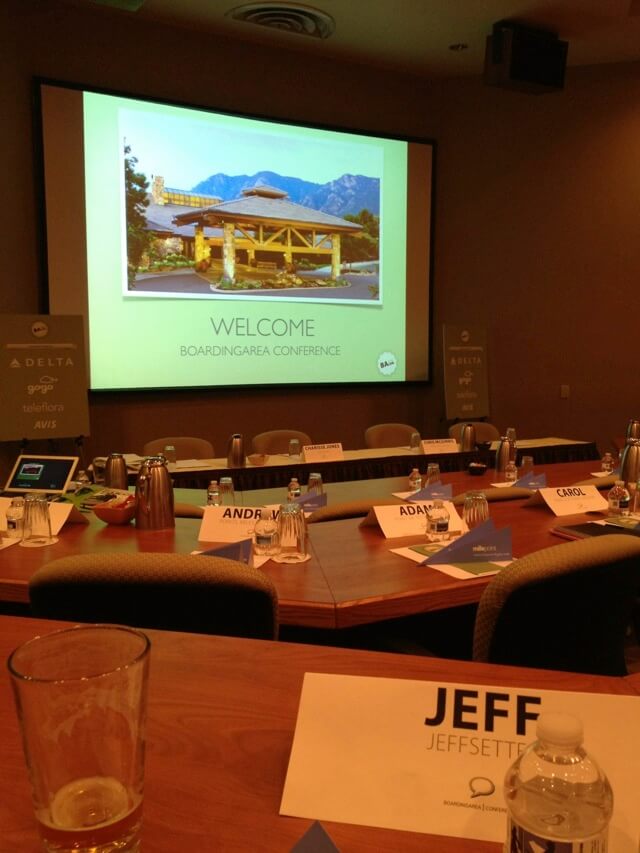 What brought me to Colorado Springs you ask? Randy Petersen. When I first started this blog, I was unsure of whether to start with my own domain name and hosting or to align myself with a well known website like Boarding Area. Even though I have gone about things on my own, I was invited by Randy to attend the first ever Boarding Area conference (named BAcon for fun) in Colorado Springs. I accepted the invite and registered within a record 8 milliseconds.
Our venue for the weekend was the Cheyanne Mountain resort in Colorado Springs, which graciously hosted the conference after our reservations at the Broadmoor were hijacked by Prince Harry of Wales (literally, he took over the hotel while he was in town). I enjoyed the resort, and appreciated that the conference rooms were located in the main building, because it made event logistics very straight forward.
I'm not going to spend a lot of time talking about the conference itself, for two reasons: 1) if you were an attendee who is this blog, you know what happened and don't need a recap. 2) BAcon is like Fight Club… and you don't talk about Fight Club. Not cliche enough for you? How about "what happens at BAcon stays at BAcon"?
Instead I will focus on some of the sights from the weekend as well as introduce you to some of my new friends that I met along the way.
Colorado Springs, Cowboys and Tequila
Our entertainment on Saturday evening was the Flying W Wranglers, an authentic Cowboy band (well, as authentic as you can be in modern day). They were awesome and I had a blast listening to their playing of classic cowboy songs. The yodeling was particularly impressive, as well as the violin player.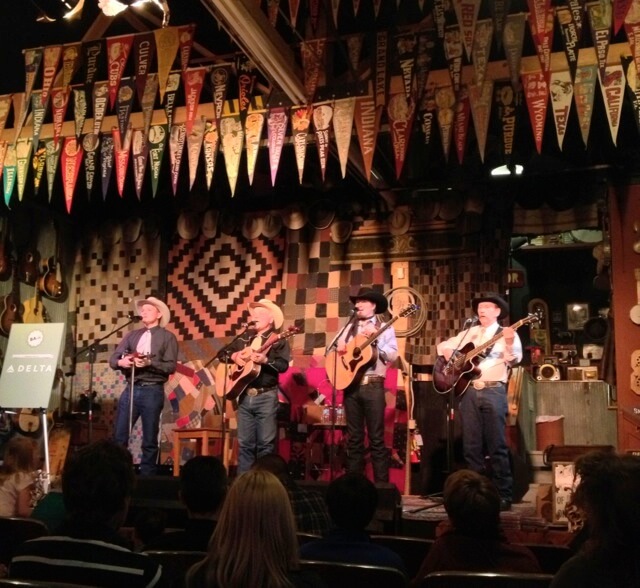 After the live music ended, Randy Petersen himself bussed several of us over to his house, where we got to enjoy anything we wanted from his ~170 bottle tequila collection. Thankfully, I remembered to pace myself, but not without enjoying the fruits of the Blue Agave.
My favorite part of the experience was Randy telling us stories about the origins of two things: 1) the address of his business (1930 Frequent Flyer Point) and 2) the nuances behind making tequila. Both stories were excellent and helped set the tone for the rest of the night.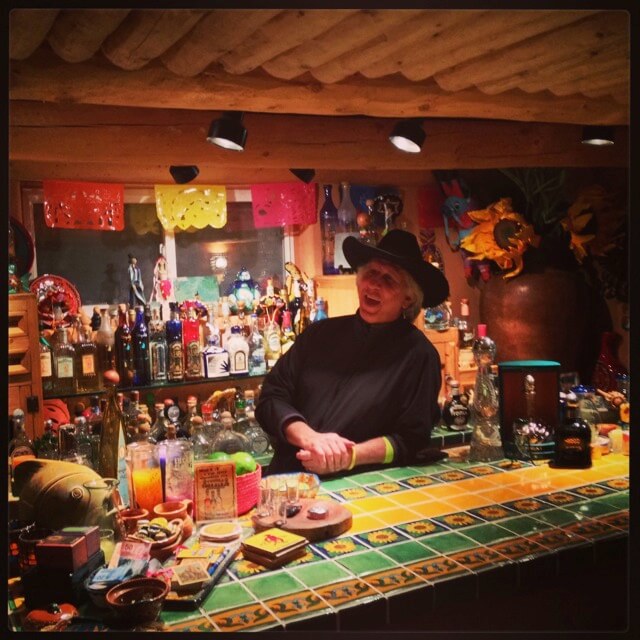 Denver, Biking and Pappy Van Winkle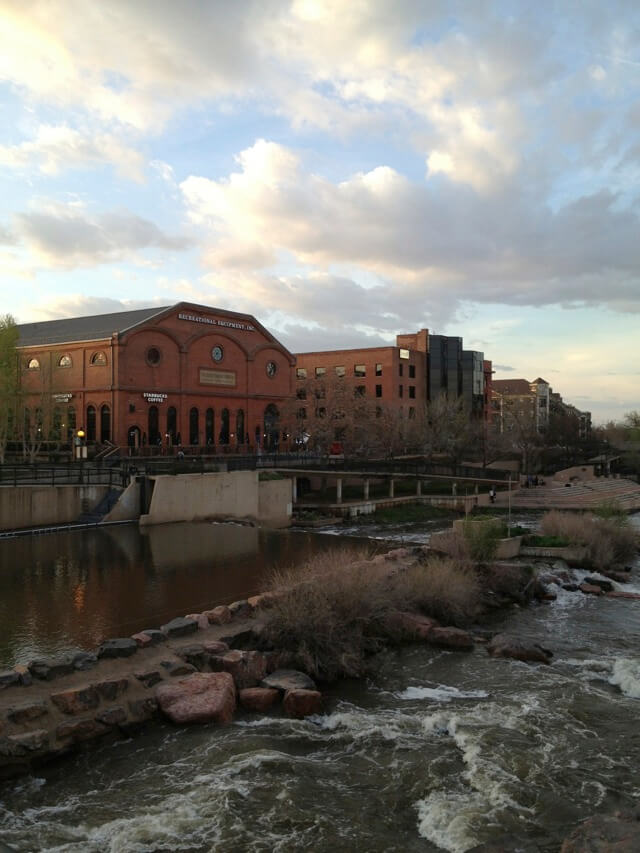 On Sunday, I drove to Denver to see my long time friend Bill. We go back to college, having been classmates, housemates and co-workers over the years. Bill moved to Denver about 8 years ago and hasn't looked back since then. We recently started working together again in the development of Free World Traveler, and we used some of our time to discuss the direction of the project and get everything on the same page.
We also did something that I rarely do: we navigated the city by bike. I found Denver to be a very bike-friendly city, and was able to rent a bike for $8 to get around town. We biked from my hotel along the river to a restaurant just over the freeway from downtown Denver. I loved the sights along the way, including the original REI building which is in a 100+ year old building along the Platte river.
Our dinner was at a restaurant called Root Down, which is a highly rated and seemingly quite popular with the Denver crowd. Most of the items on the menu had a "regular" version as well as a Gluten-Free option, which was nice for our companion who needs those options.
While the food was very good, I was most excited to see that they had Pappy Van Winkle at the bar. For those of you who don't know what this is, it's one of the most rare Bourbon's produced in the US and is coveted by people everywhere. It's so rare that bottles regularly sell out within 5 minutes of going on the shelf (if they ever make it to the shelf). I wasn't really in a Bourbon mood after biking to the restaurant, but I found a way to make room in honor of the rarity.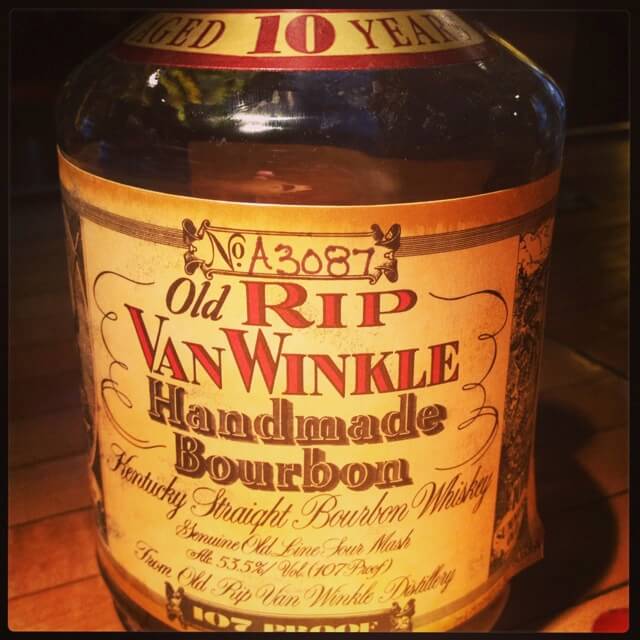 Those of you interested in Root down will be happy to see that they are opening a location within Denver International Airport. Coming soon to a layover near you!
Say Hello to my (not so) Little Friends
The best part about the weekend, though, was the friends I gained along the way. When I first arrived on Friday night for the conference I was a little shy around the 45 bloggers in attendance, but as the days went on, we all started to become familiar with each other. By the time we left on Sunday, we were all friends. That's a transformative weekend if you ask me.
Here are some great round-up posts from fellow travel bloggers and BAcon attendees. I can't wait to add all of my new friends to my recommended travel blogs section!
At risk of forgetting to list everyone I met this weekend, I'm not going to list everyone who positively affected me this weekend, because every attendee did in some way. It was great getting to know you all!
Final Thoughts
This conference was unlike any conference I have been to, and that's a good thing, because it is the best conference I have ever gone to. Why? Because there was no pre-tense, posturing or egos to stroke. It was simply 45 bloggers coming together to talk about what they love. We didn't have to worry about finding value in the sessions, having meaningful conversations or meeting new friends, because that was all woven into the fabric of an amazing event put on by the folks at Boarding Area. I can't thank them enough for making this weekend a memorable one! Anytime you want to have me back in Colorado Springs, I will be there at the drop of a Cowboy hat!