Not everything I do is about travel, although I have been on the road my fair share since late March. Sometimes the best times are had at home, as was the case when I hosted the 8th (and final) rendition of my annual BBQ that we lovingly refer to as Porkapalooza.
It all started out in 2006 when I started experimenting with smoking meats in my backyard with my friend and business partner Hucky. He showed me the finer points of smoking ribs over charcoal and hickory and each year I started to introduce something new to the equation.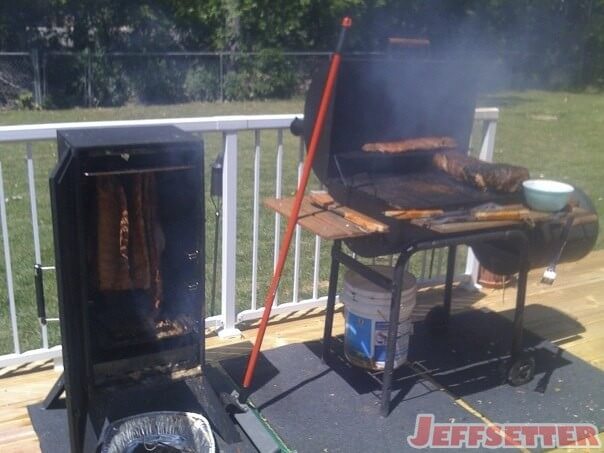 One year it was pork shoulder that ultimately became pulled pork sandwiches slathered in Carolina style mustard sauce. Another year we brought on the bacon explosion. In 2011 I introduced homemade charcuterie, making some of the best sausages you'll ever taste using a recipe I found on the Internet. 2012 was the year of the pork belly, seasoned to perfection and cooked two ways: seared on the grill and then sliced into strips, re-seasoned until we had a caramelized goodness.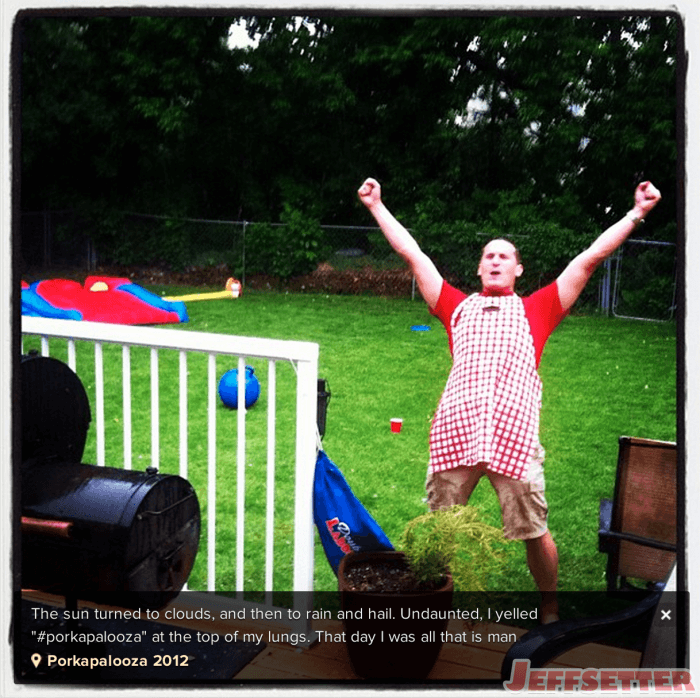 2012 was also the year that I decided to challenge myself to cook over 100 pounds of pork. It took 3 days and 3 grills to cook all of that meat, but the results were a phenomenal meat medley. With 100 guests visiting the party, we ended the celebration with only a pound or two of meat left and many satisfied guests. That is also the year that the BBQ closed out with an epic hailstorm that did significant damage to the profitability of local insurance companies.
Last years Porkapalooza took things to an unsustainable level, with 130 pounds of pork and around 120 guests, it was the biggest baddest and most burdensome BBQ yet. We had all of the meat mentioned above, just more of it. We also had a dear friend brew several kegs of excellent beer for the occasion, which were readily consumed by our guests. The beer even had smoked hops to celebrate the occasion.
We hosted Porkapalooza VIII this past Sunday (which was also my birthday) and I'm just now recovering from the cooking, indulging, imbibing and sheer love that came from friends and family in attendance. It's harder than you might think to talk about travel when you are working on clearing your fridge of "healthy if you only do it once a year" delicacies.
This year we started preparations on Friday evening with making the bacon explosion. Before we started with the meat, I was taking a few HDR photography tutorials, so I decided to try and document things in HDR style.
Here is my kitchen before the chaos ensued.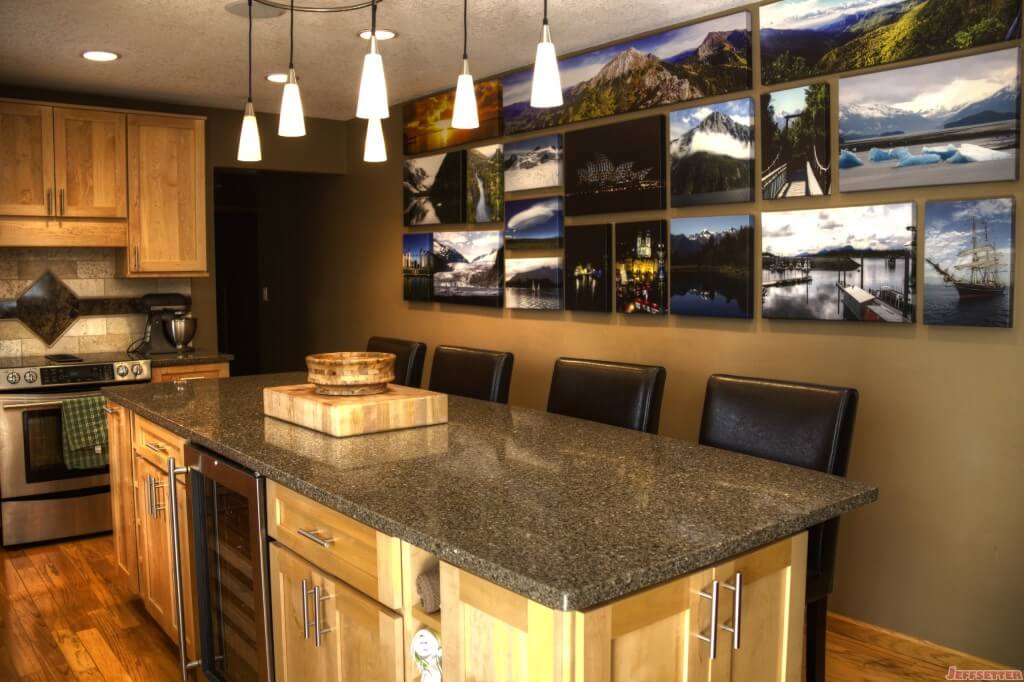 Here is an HDR of the bacon weave (or lattice) that is the base of any good Bacon Explosion. The colors were altered and may not be all too appetizing as a result.
Here we are midway through the construction. Not sure that HDR really does us much good here.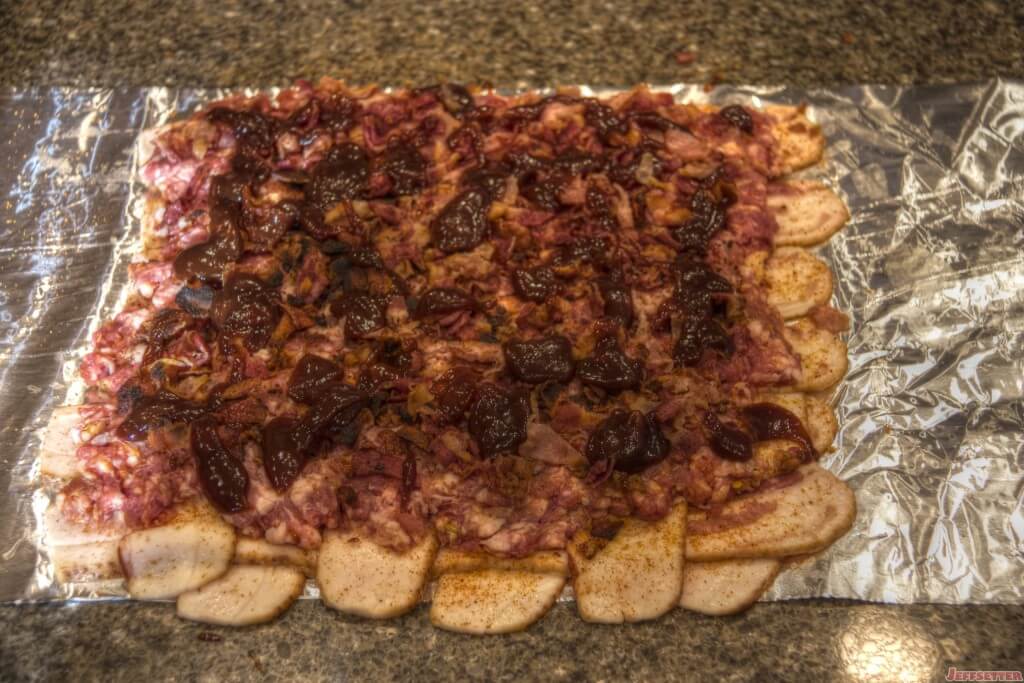 And here is the next morning when I started to inventory and prepare the meat for a marathon 13 hour grilling session.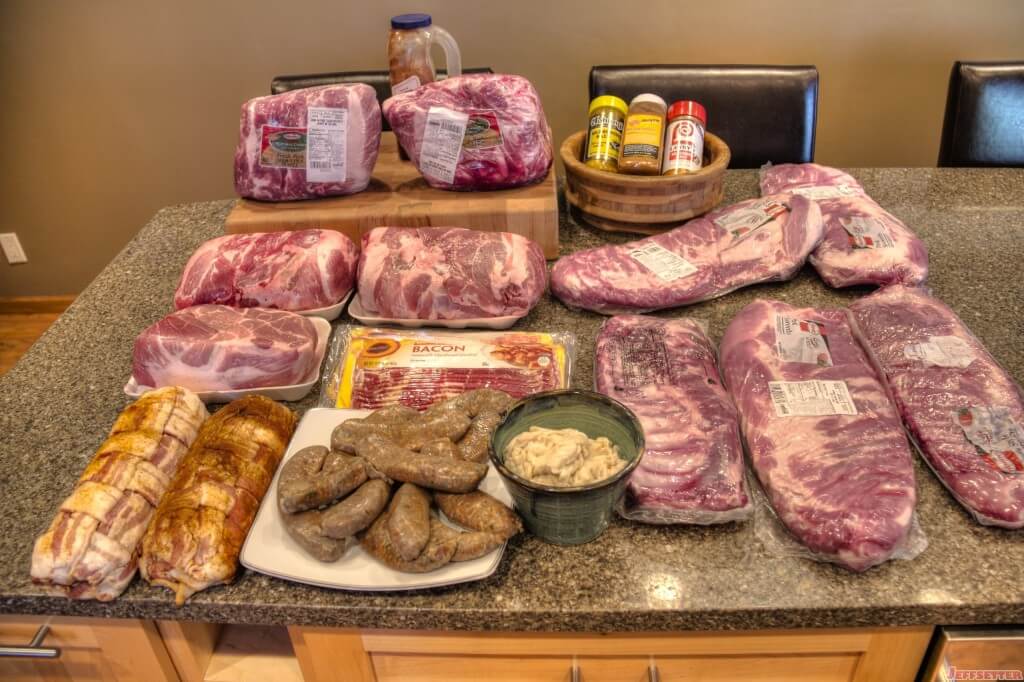 Here is the meat and my HDR skills in action.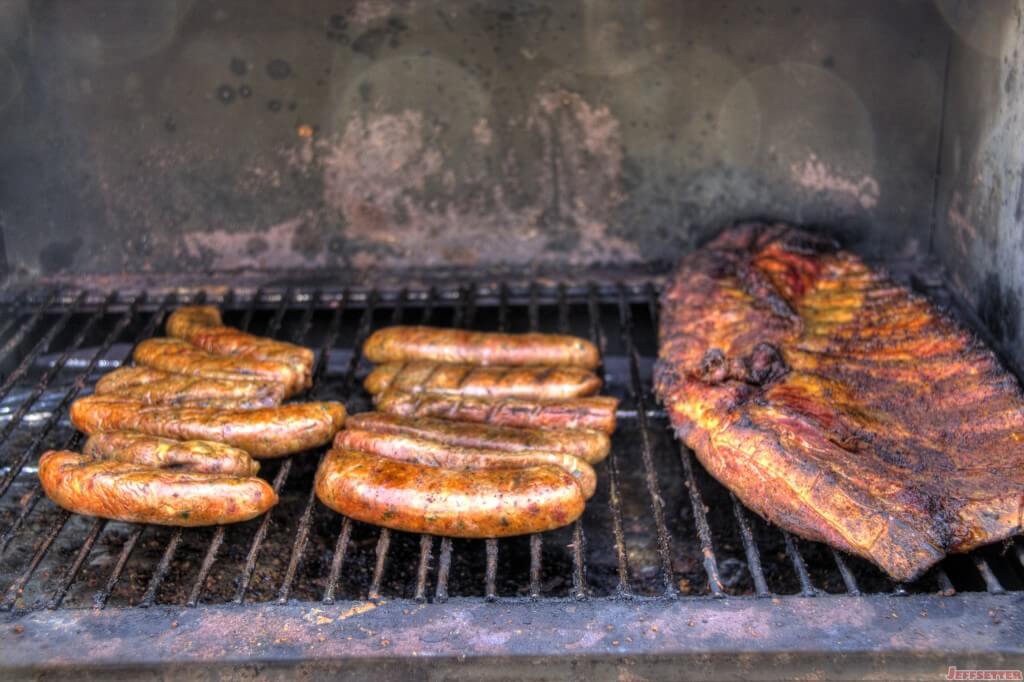 For the rest of the day we will have to take to my Instagram account for a recollection of the festivities.
This years event was a tremendous success. It was a perfect opportunity to see family, old friends and share in a beautiful spring day. This is the last Porkapalooza at our current house (we are planning to move in July, but I am holding off on specifics for now), and maybe the last Porkapalooza we'll ever have.
Maybe this type of three-day grilling party is common where you are from, but it is a rarity here in Minnesota. In the words of my Greek friend Manos, this is the closest that he has come to Tsiknopempti, which literally translates to "Thursday of the Smoke of Grilled Meat". Anything I can do to make you feel closer to home buddy!