Last updated on June 5th, 2023 at 11:38 am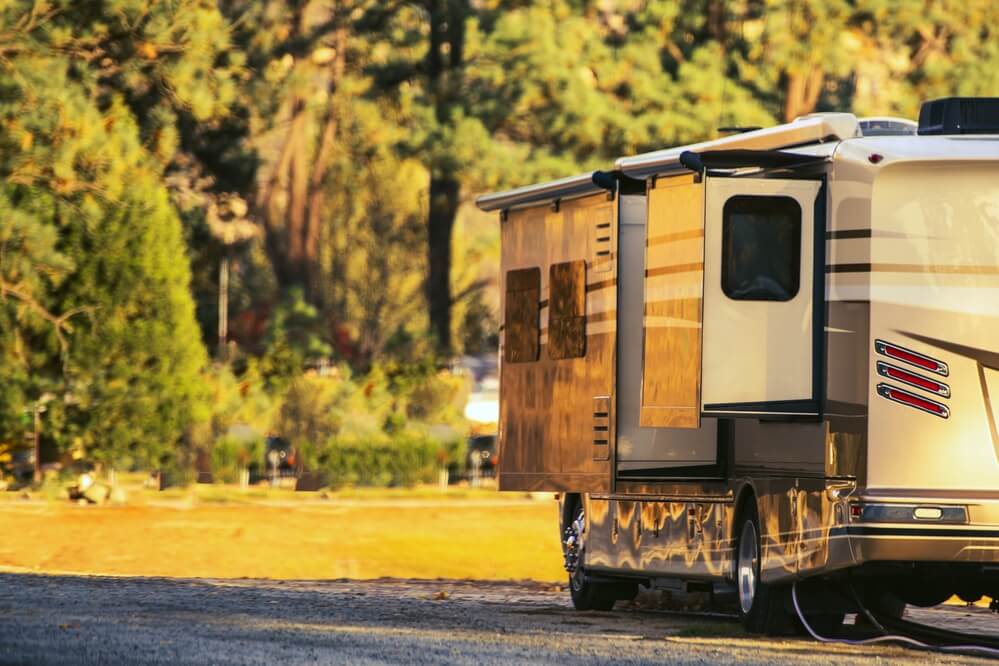 All of our reviews are based on exhaustive research, industry experience, and whenever possible, hands-on testing. When you make a purchase using one of our chosen links we'll a small percentage of the proceeds. This supports the site and keeps Jeffsetter running. You can read more here.
Whether you already have an RV or still in the planning phase of buying an RV, it is important to know everything and be informed before deciding. If you want to have an RV, you would probably ask what type of fuel is the best for an RV: gas or diesel? This old question has been the topic for some debate with regards to the RV engine type.
On the other hand, before deciding whether a gas RV or a diesel RV is best for you, take a moment to think about the future travel style, maintenance, and the size of your RV. You should continue reading if you want to know more about diesel RV, gas RV, and which is perfect for you.
I also want to give a shoutout to the team at Bayside RV. They helped me really break down the pros and cons of gas vs diesel and their blog has a ton of great information about the RV experience. You can check them out here: www.baysiderv.com
Diesel RV vs. Gas RV: Which is better?
There are lots of areas where a diesel RV and gas RV tend to have differences. Here are some of the areas where the diesel RV and gas differs.
Price
Are you confused about whether a diesel RV or gas RV is best for you? You should first consider some factors to know what fuel to use on your RV. Some people often consider the price as one important factor to consider before anything else. It is better to decide on your ideal budget to better understand what is perfect for you. Let us get into detail in terms of the pricing between the diesel RV and gas RV.
Here's a quick example of determining what is better for you. Let us say that you are looking for a brand-new RV. The average price of a brand-new gas RV is approximately $80,000 to $150,000, depending on the features included. A new diesel RV costs $ 170,000 to $200,00, which is more expensive than a gas RV. Practically speaking, a diesel RV is a better long-term investment as it has a higher resale value when you decide to upgrade in the future. On the other hand, a gas RV is the best option if you have a limited budget.
Fuel Efficiency
Fuel efficiency is another factor you should consider when choosing which is the perfect one for you. You should know the fact that fuel is expensive. Fuel price is also a huge factor in deciding which is one is better.
Comfort
Aside from the factors mentioned above and other primary features, you should not overlook the comfort that the RV interior offers. A gas RV might provide less comfort and more little flows, which you don't typically notice not until you spend extra money for an extended period in the coach. Diesel RV coaches offer more excellent interiors and have better components, which is essential for most RV owners.
Diesel RV: Pros and Cons
The following are some of the pros and cons of having a diesel RV:
Pros:
Diesel RV is superior low-end torque availability.

Diesel RV performs better in the mountains.

Diesel engines have a longer life and can outlast gas engines.
Diesel RV requires less-frequent maintenance.
Cons:
Diesel RV is more expensive than gas.

Diesel RVs' counterparts are more expensive than gas RV.
Diesel RV maintenance is also more expensive.

Some diesel RV don't need diesel exhaust fluid (DEF), but new diesel RVs do.
Gas RV: Pros and Cons
The following are some of the pros and cons of having a gas RV:
Pros:
Gas RVs are cheaper to buy and maintain.

Gas RVs' service shops are easier to find and often available.

Gas RVs have cold resistance and perform better at places with high altitudes.
Cons:
Gas RV requires frequent maintenance compared to diesel RV.

Gas RVs are not quite efficient

Gas RVs have a lower toque

Gas RVs don't have a towing power

Gas RVs generally have a smaller gas tank which means more fuel stops
Conclusion
Overall, whether you choose a gas or diesel RV, one is not necessarily better than the other as both have differences in some respects. Both gas and diesel RVs have their strengths and weaknesses. On the other hand, you can always go back to the factors as your guide on which one is better for your needs.