After my time at The Centurion Lounge Las Vegas, I headed back to Concourse E of LAS's Terminal 3. From there, I'd be flying Alaska Airlines 605 LAS – SEA Premium Class to begin my next adventure.
At McCarran International Airport, Alaska Airlines uses the last three gates in Concourse E. Specifically, my flight, AS 605, was using the very last gate, Gate 15. On the way, I noticed something new (or maybe I didn't notice last time), a Sprinkles Cupcake ATM. Had I not been ill, I probably would've bought one for the flight to SEA. And, in case you're wondering, the Salty Caramel and Dark Chocolate flavors are my favorites 😉.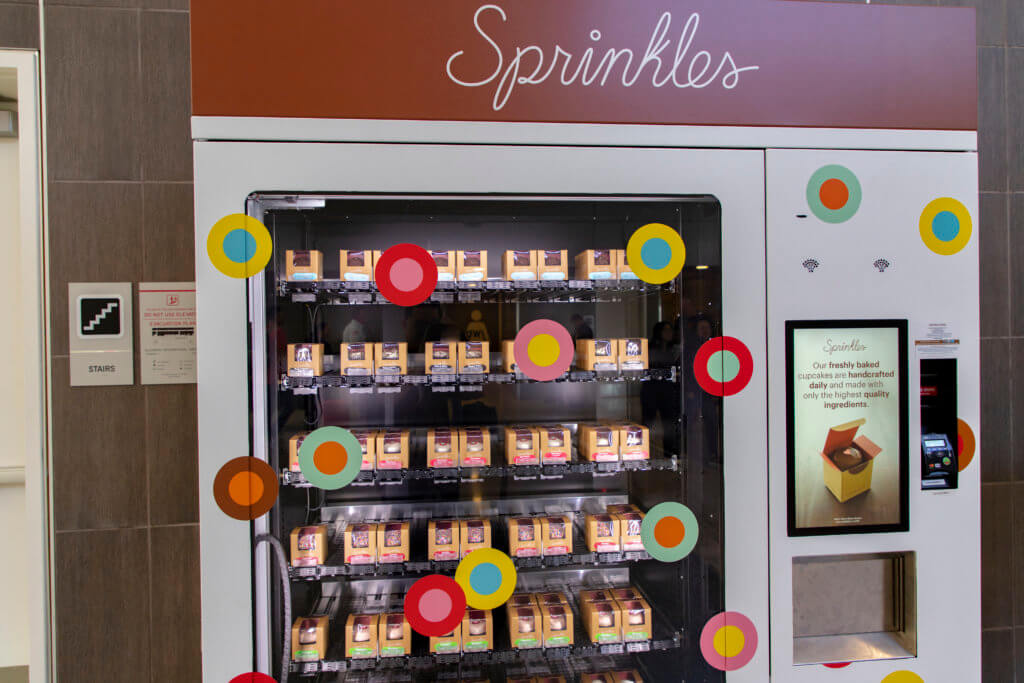 After walking for another fives minutes, I finally arrived at Gate E15.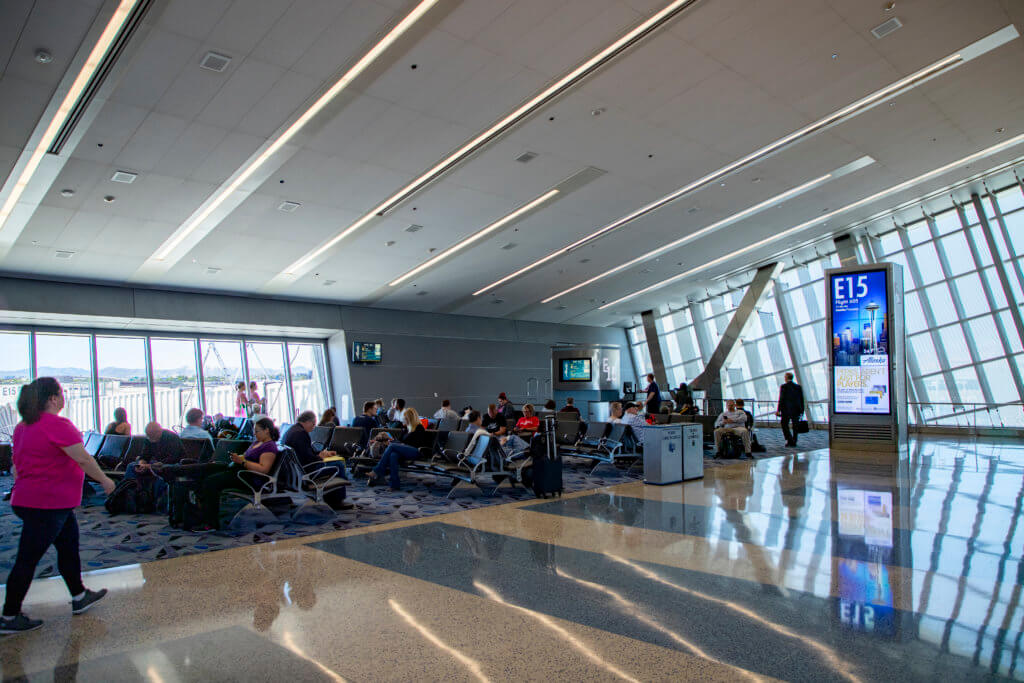 Boarding
My flight was scheduled to board at 11:10 am. However, the inbound aircraft arrived just 20 minutes before boarding, so we began to board a tiny bit behind schedule.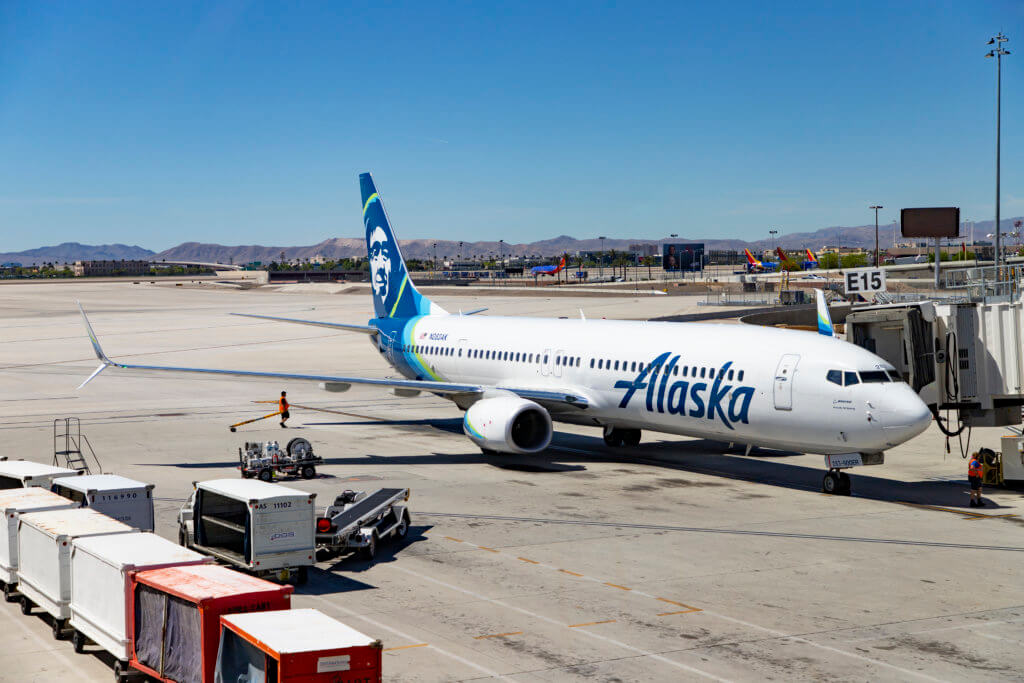 Specifically, the pre-boarding call came at 11:12 am, at which point, a bunch of gate lice rushed the gate.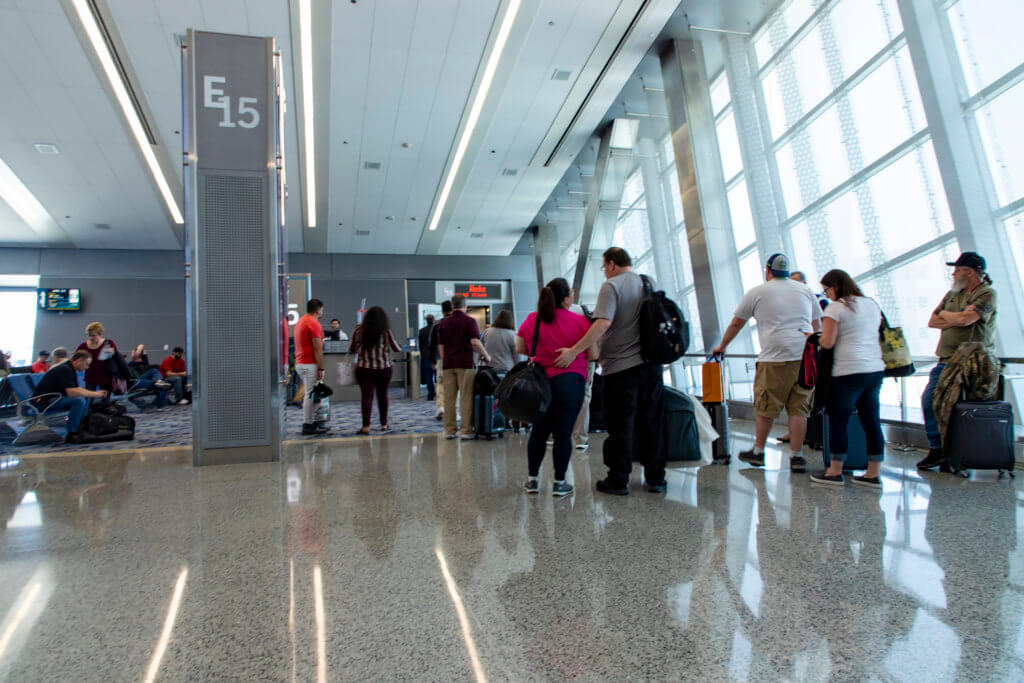 Shortly after this, the call for First Class came at 11:13 am, followed by both Zones A & B at 11:14 am, so I headed aboard.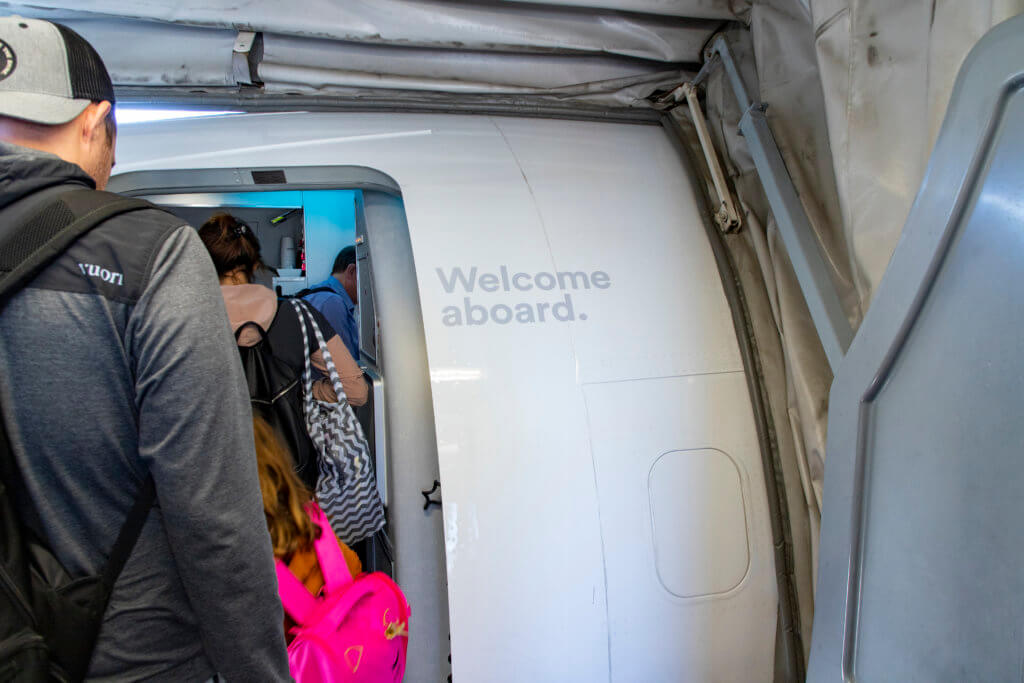 Seat
I accidentally assigned myself 6F, the first row of Premium Class. I say accidentally because I usually sit in the second row so I have space for my bag under the seat in front of me. But this Boeing Sky Interior configured aircraft had no bulkhead between Premium Class and First Class. So, fortunately, I could stow my bag under the seat in front of me. In fact, there was space for all three passengers in my row to stow their bags under the two First Class seats in front of us.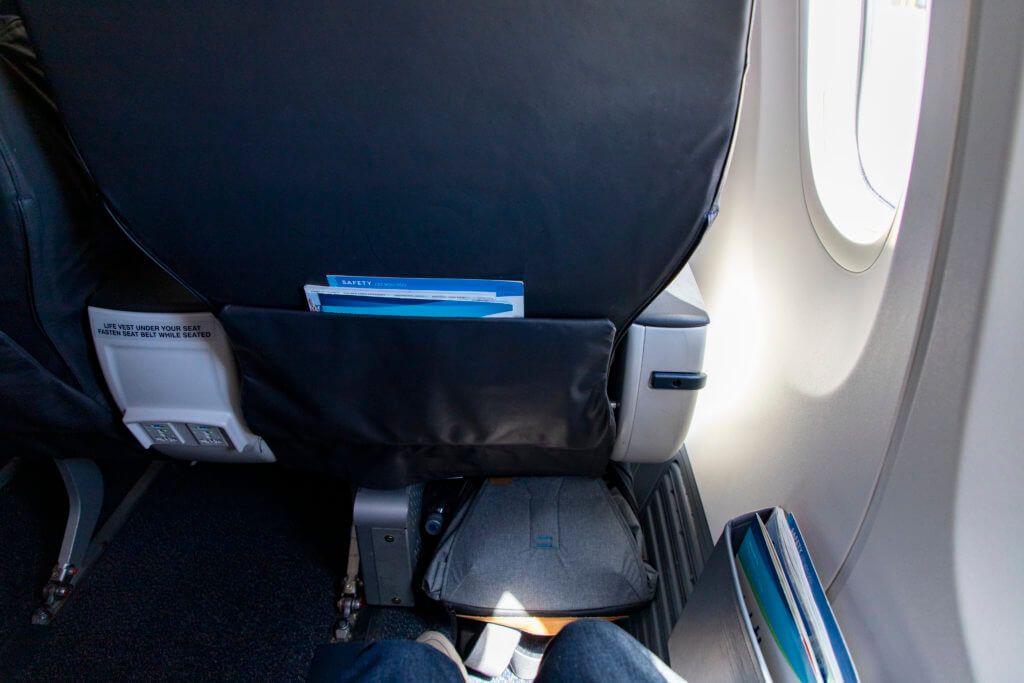 While having storage is great, it's important to note that there aren't power outlets at every seat in this row. Instead, there are two outlets between the two First Class seats ahead of us. Otherwise, these Premium Class seats are like any others.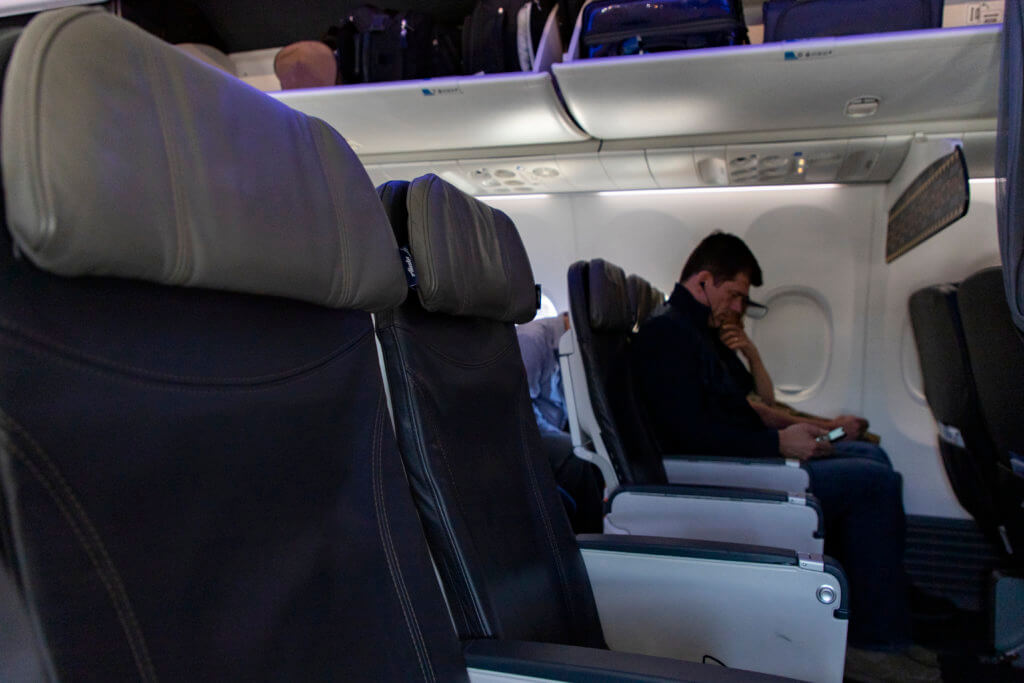 It's also worth noting that the air wasn't on while we were on the ground. And, this being Vegas, meant that it got really hot onboard.
The boarding process ended up taking just under 30 minutes with the cabin door closing at 11:40 am. After the doors closed, the Captain came over the PA and gave us a very detailed flight briefing. The gist of it, though, was that hour 2 hour and 10-minute flight was aboard a 1-year old Boeing 737. However, he did make it a point to say that we were not on a MAX jet.
Departure
While waiting to depart, a VX Alaska Air short bus pulled into E12. It's a funny-looking jet, isn't it?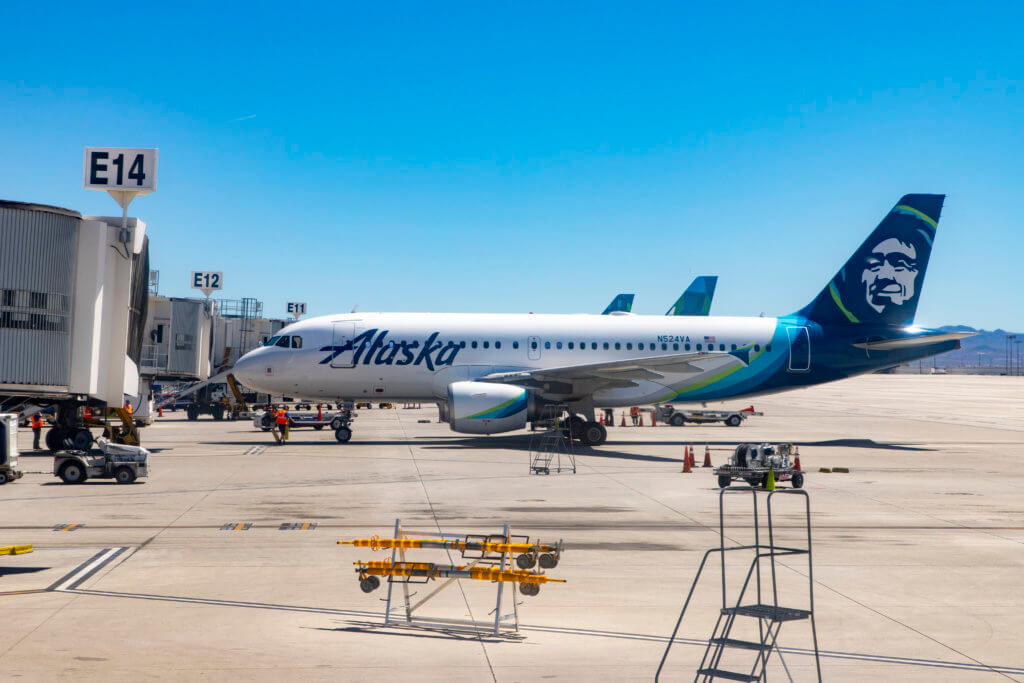 Then, at 11:46 am, our flight began its pushback, 4 minutes ahead of schedule. By that time, a Horizon jet also joined the short bus at E14.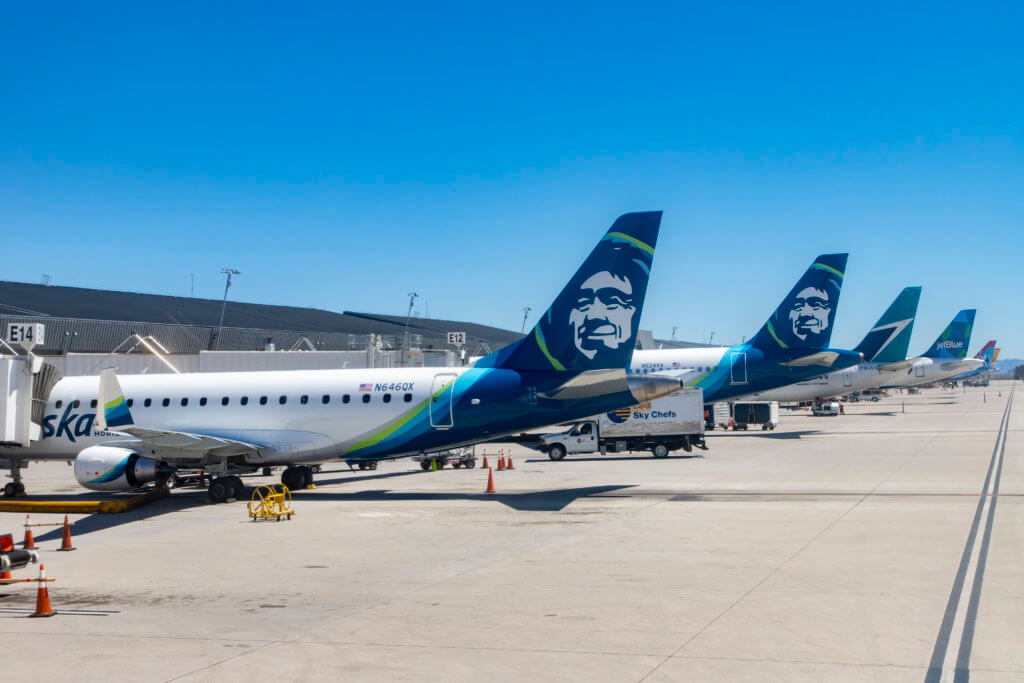 Unfortunately, even after pushing back and engine start, there was no air coming out of the overhead nozzles. So, it remained hot while we were on the ground.
Unlike my last flight out of LAS, our taxi to the runway was quick. But, I still got to see some interesting sights along the way. This Contour E135, for example, had an interesting livery, while it's always nice to see the Sands Corp's ramp.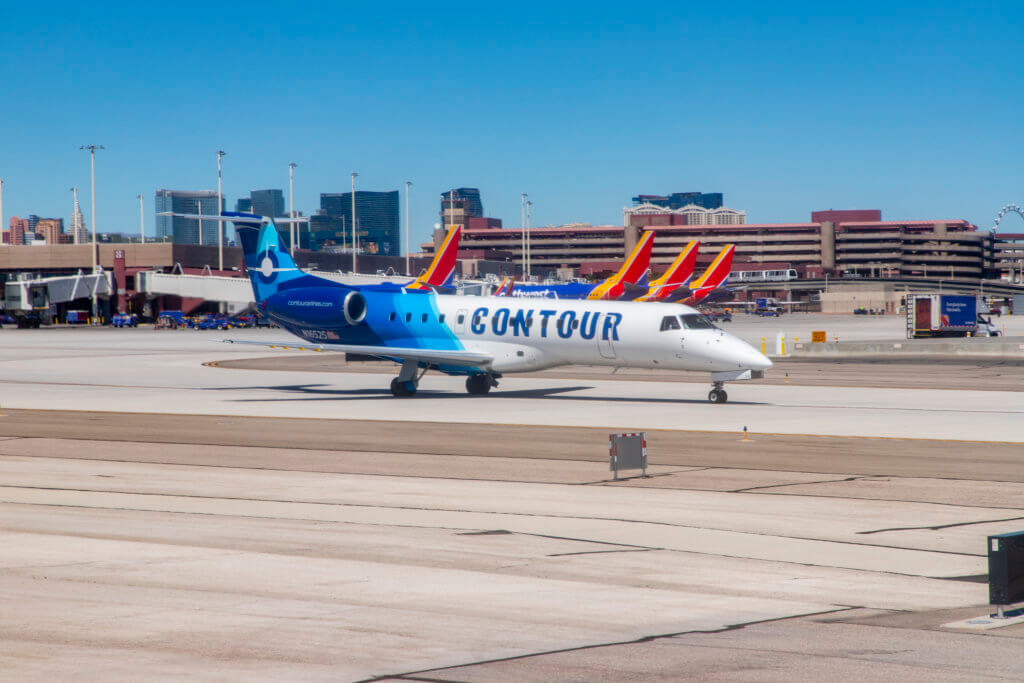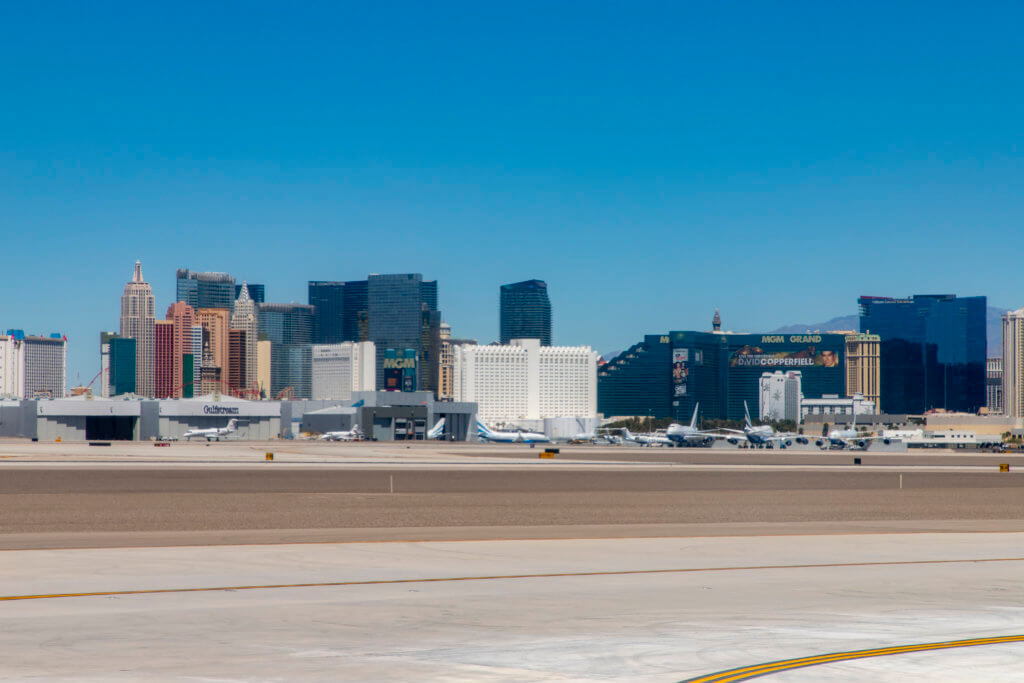 Then, at 11:58 am, we began our takeoff roll from McCarran's runway 1R. On the climb out, the Captain said there were great views of the strip from the port side of the aircraft. Unfortunately for me, that wasn't the side I was sitting on.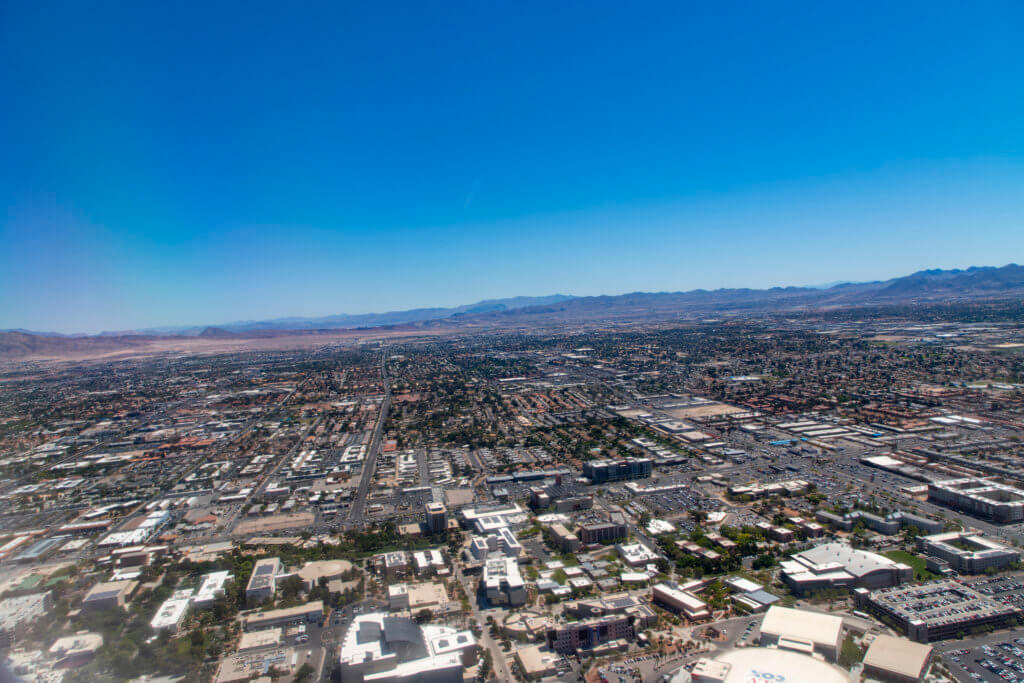 Eventually, you could see Summerlin from the starboard side of the aircraft, though.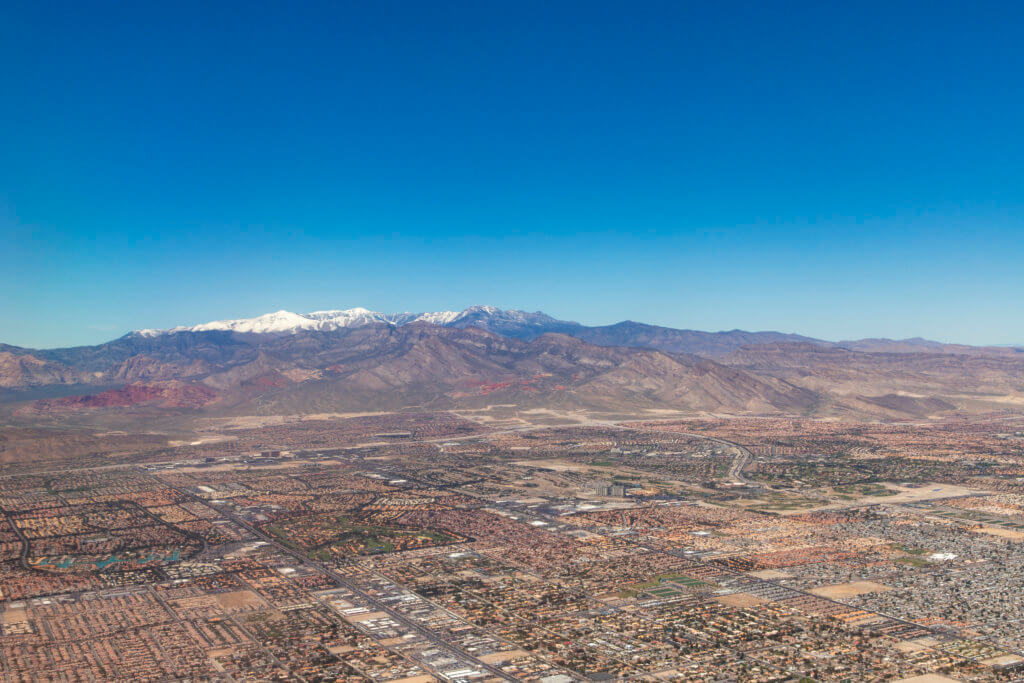 And, of course, I got a great view of Red Rock Canyon as we turned northwest towards Washington.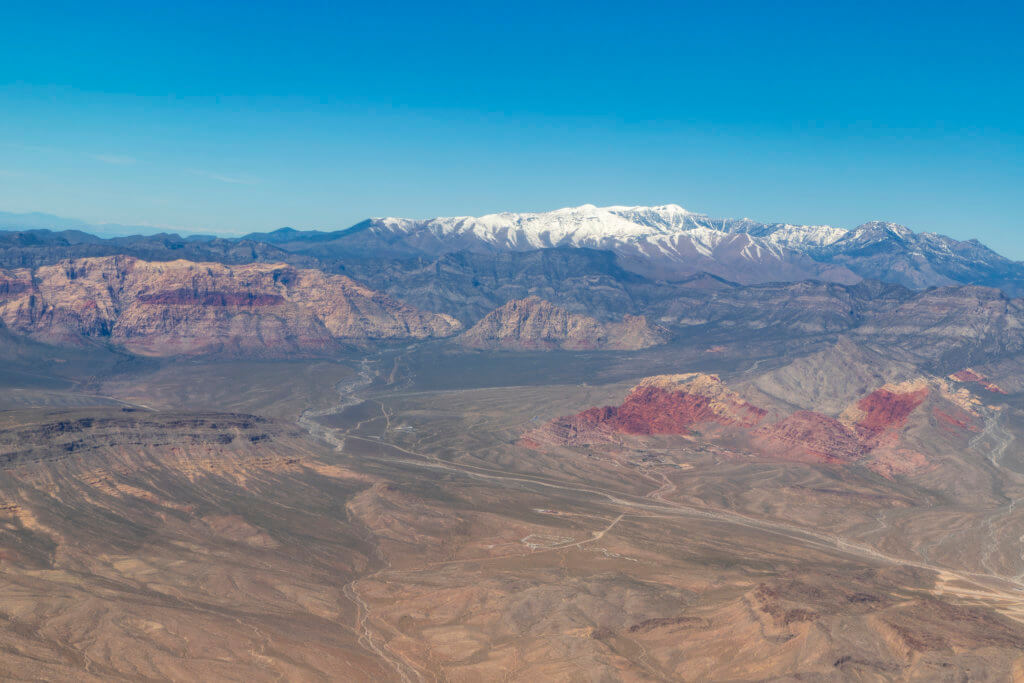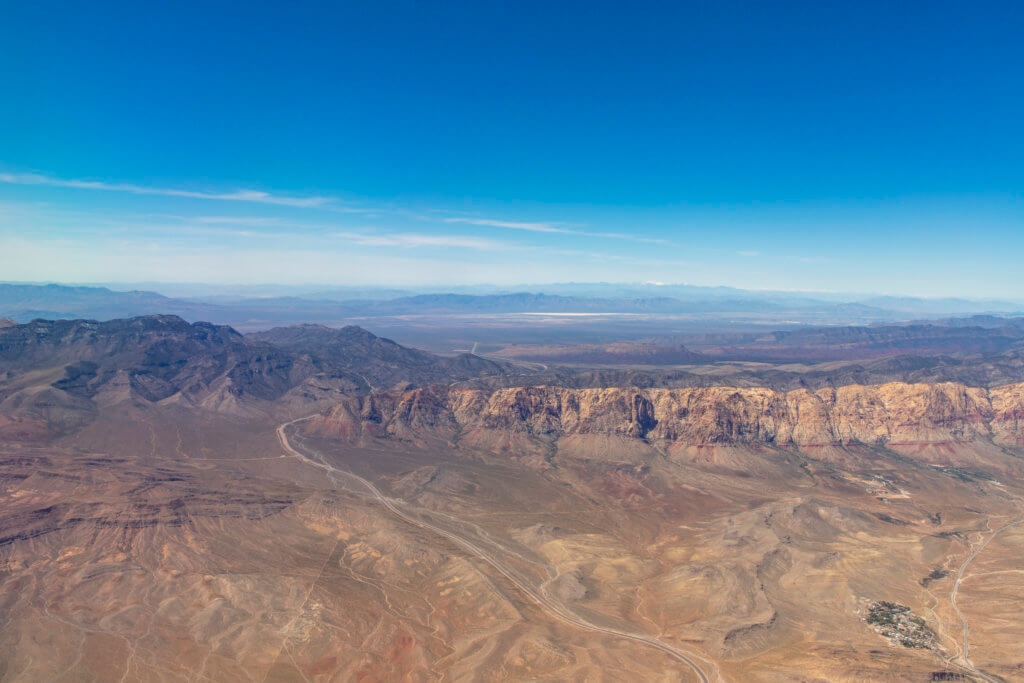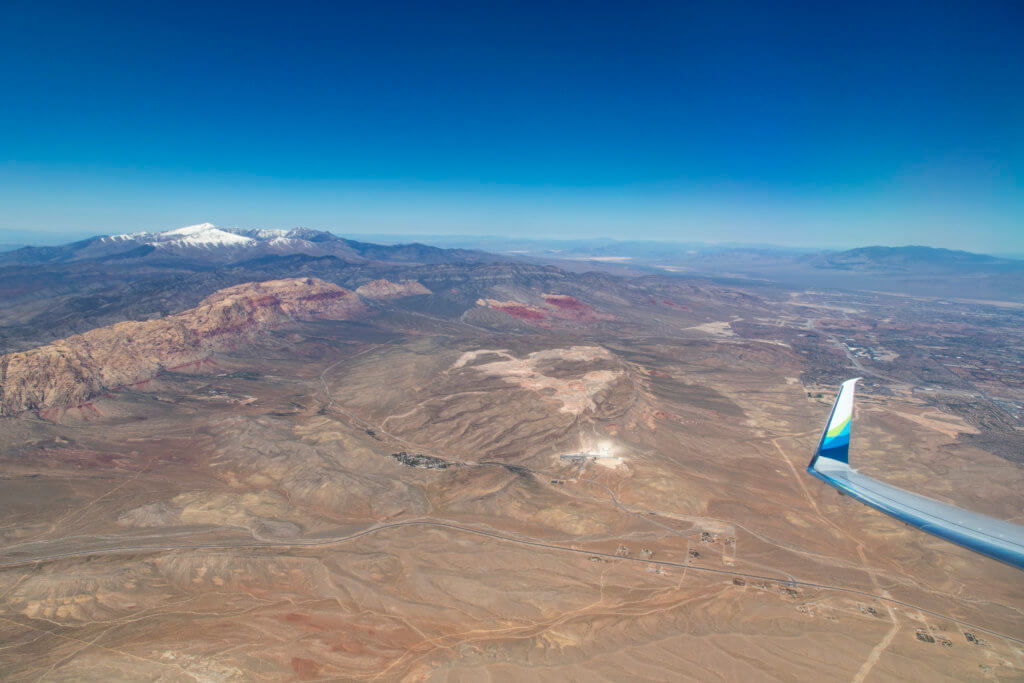 In-Flight
Even after reaching cruising altitude, the nozzles still didn't work. Thankfully, the cabin temperature was set low enough to keep things cool. And because of the short duration of our flight, no meals for purchase were available. We did, however, receive the standard water, tablet rental, and beverage and snack services. I passed on everything, though, because of my condition. Instead, I enjoyed the views out the window.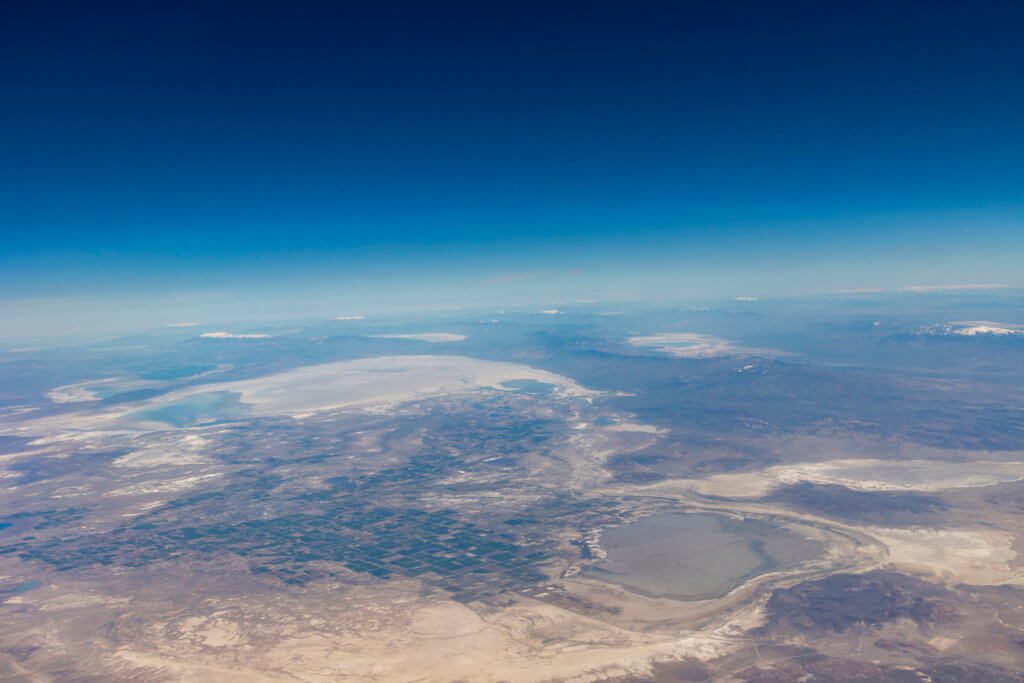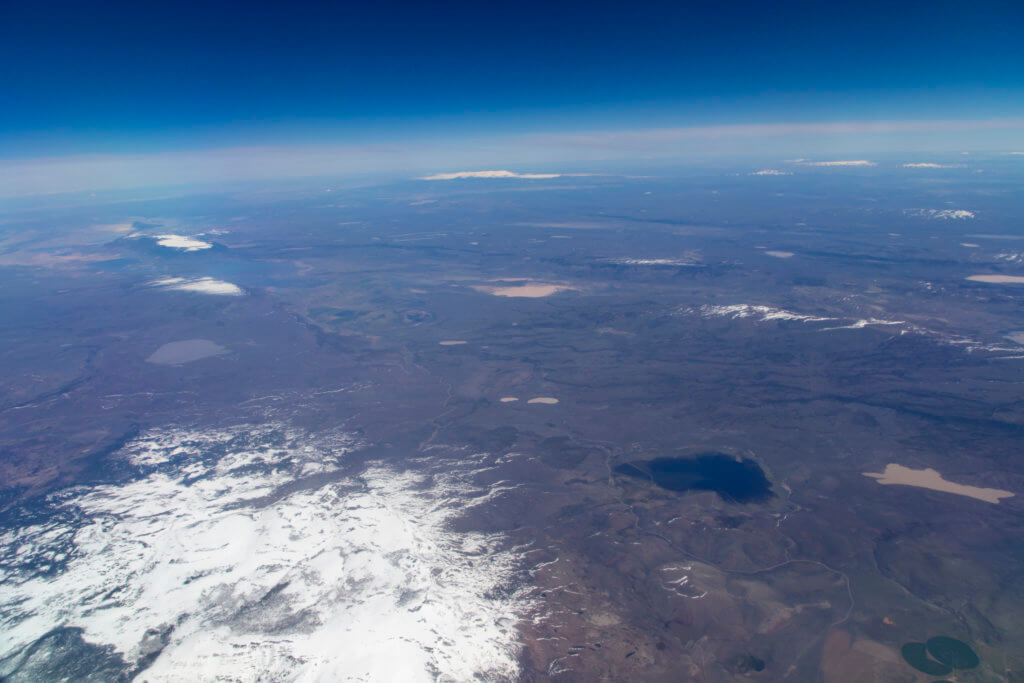 Unfortunately, I yet again missed views of Oregon's Crater Lake and Reno in Nevada. I did get to see the Oregon desert, though, as well as Mount Jefferson.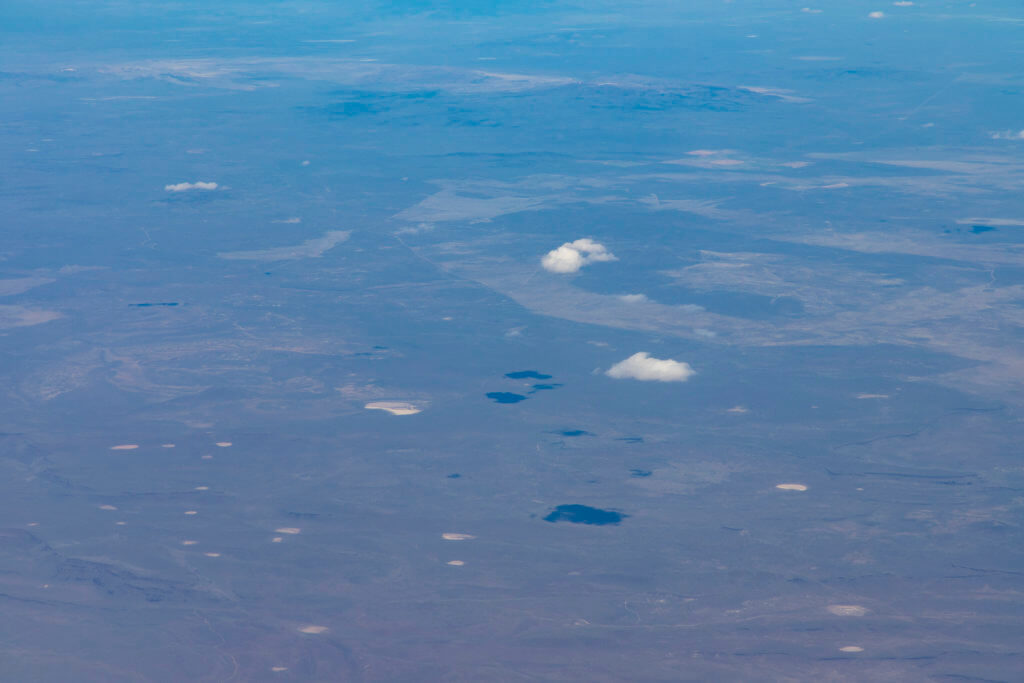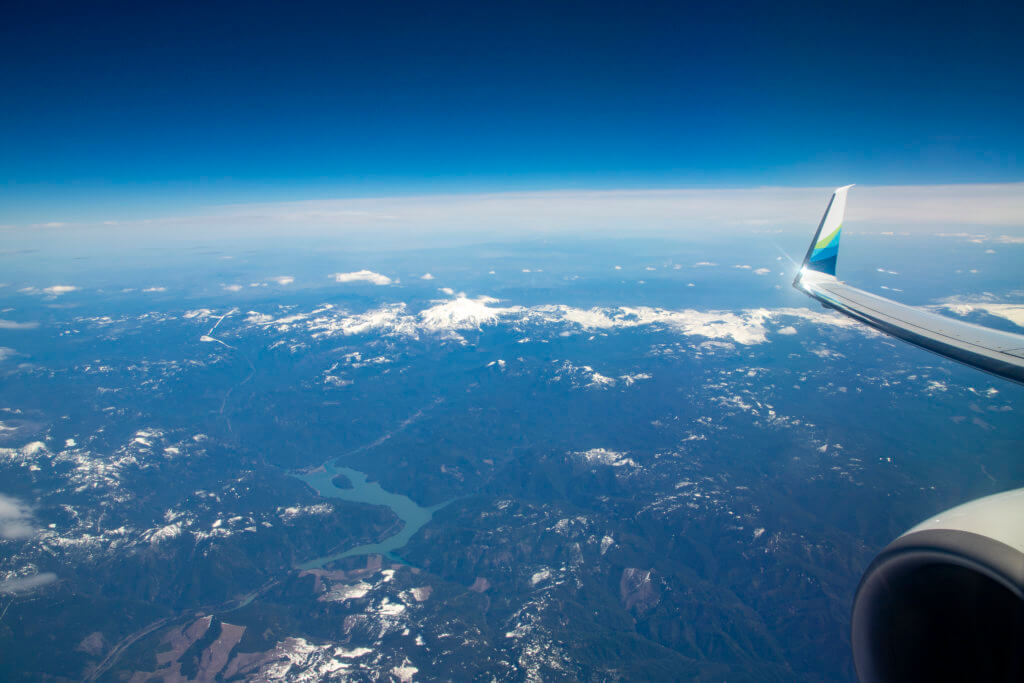 Before long, though, we began our initial descent into Seattle. For our flight that day, we approached from the south and flew past the city.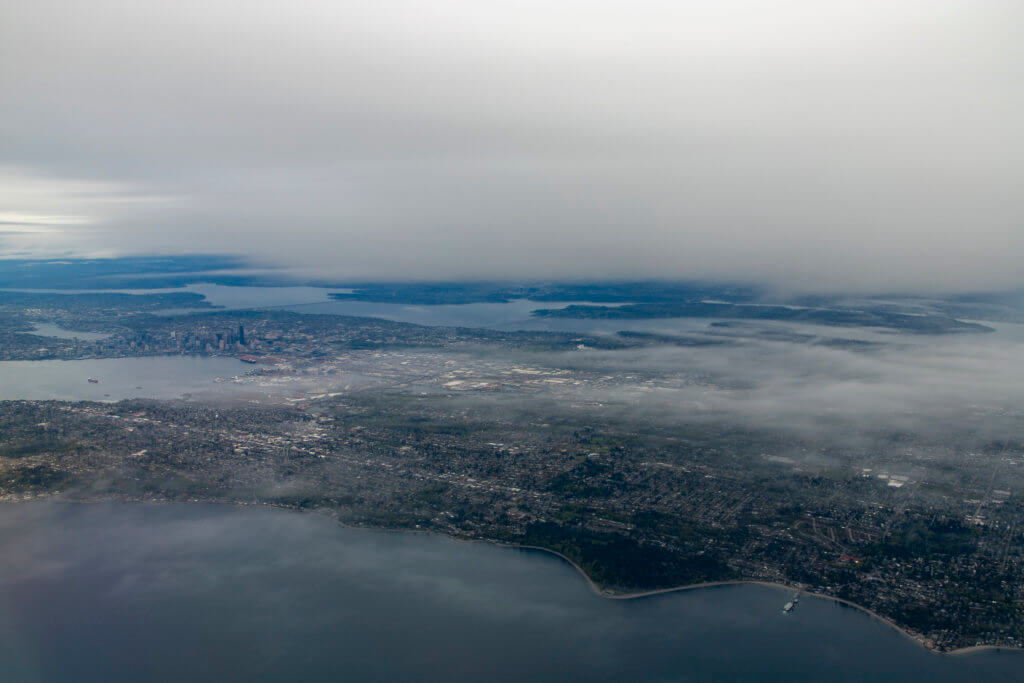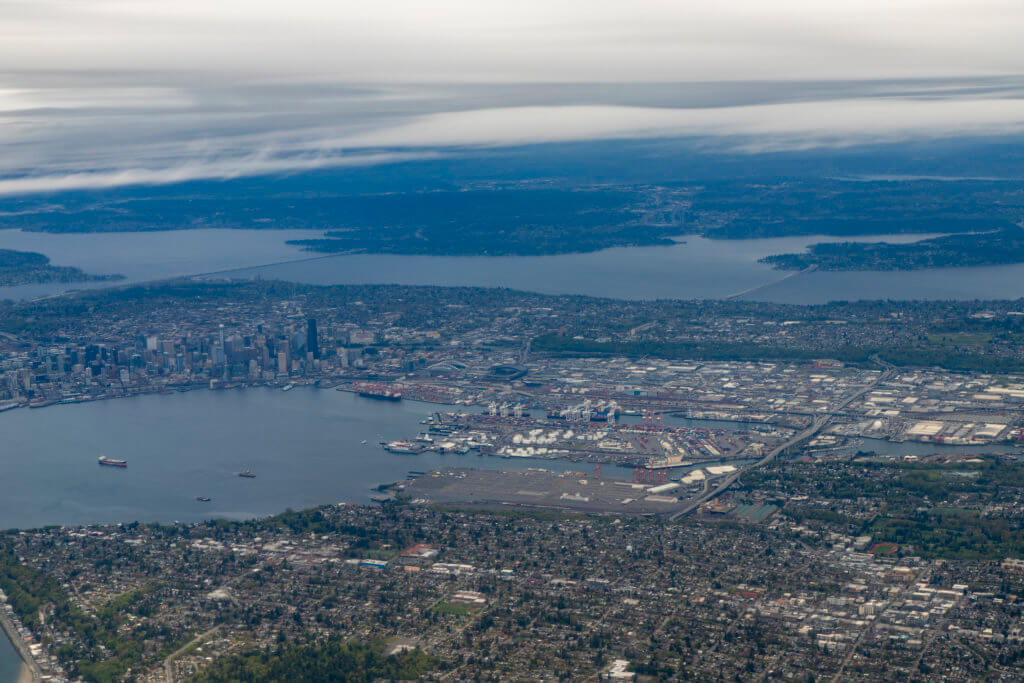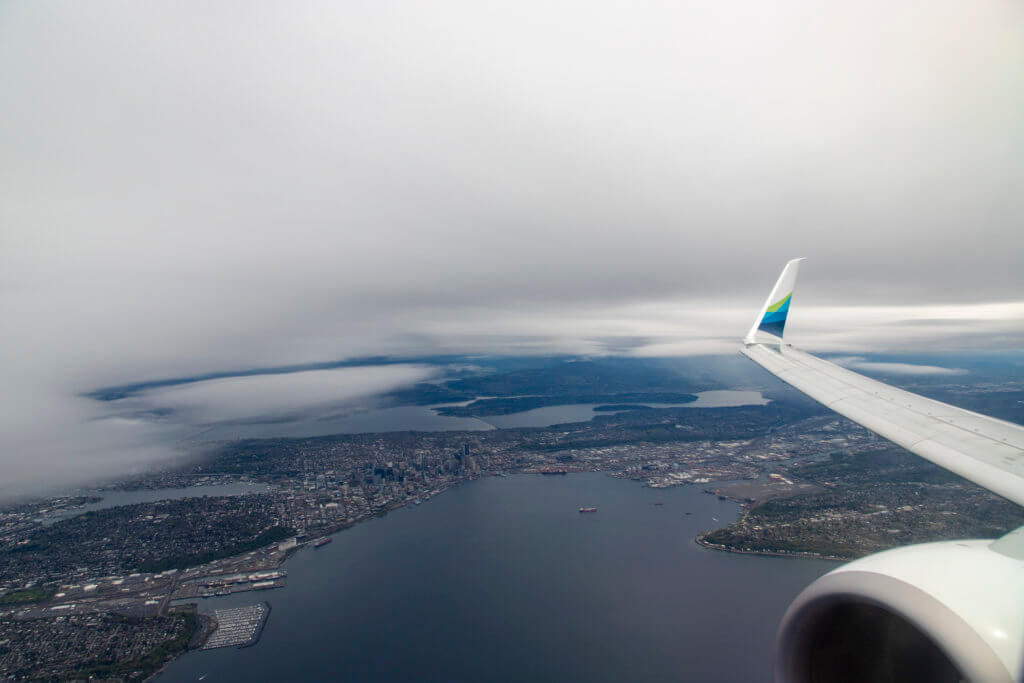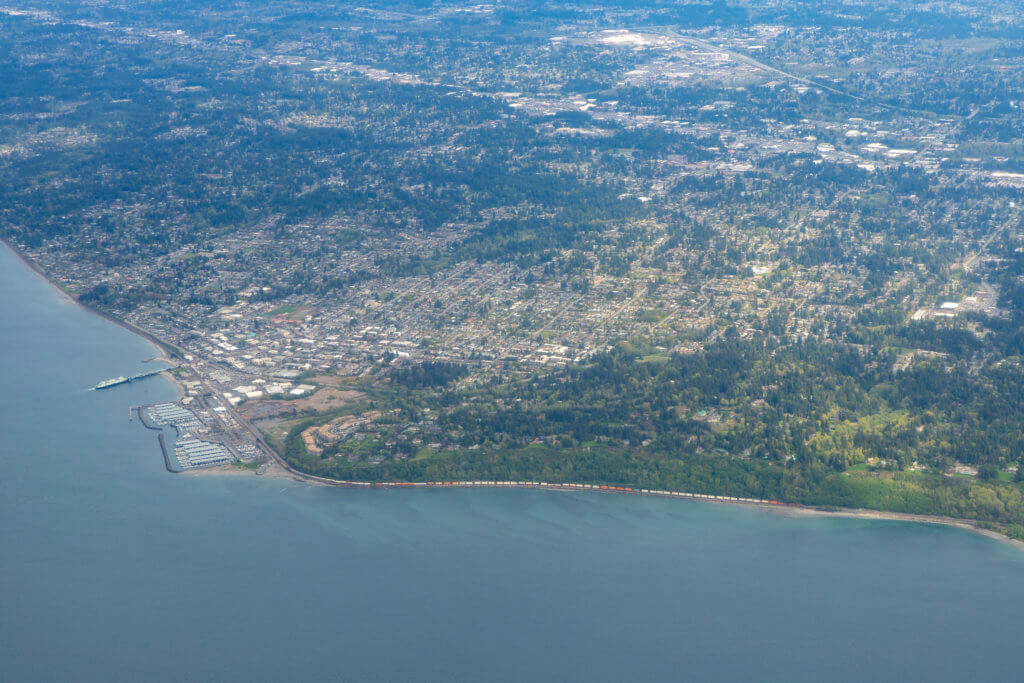 Then, we turned back, and began our final descent around 2:01 pm. This time, though, we flew over the city as we made our way down into SEA.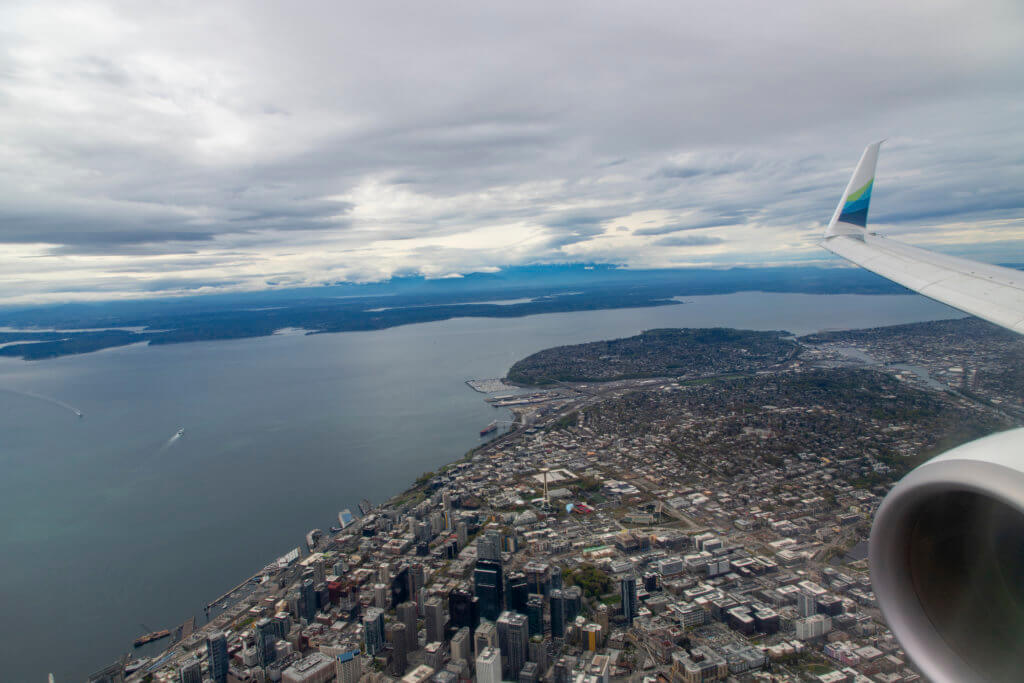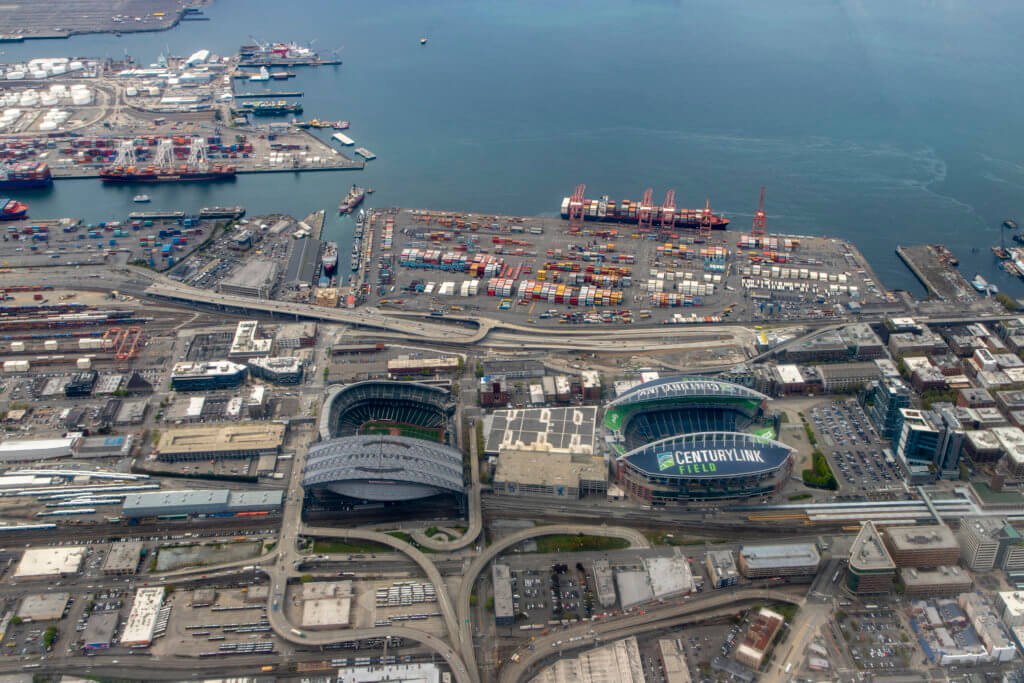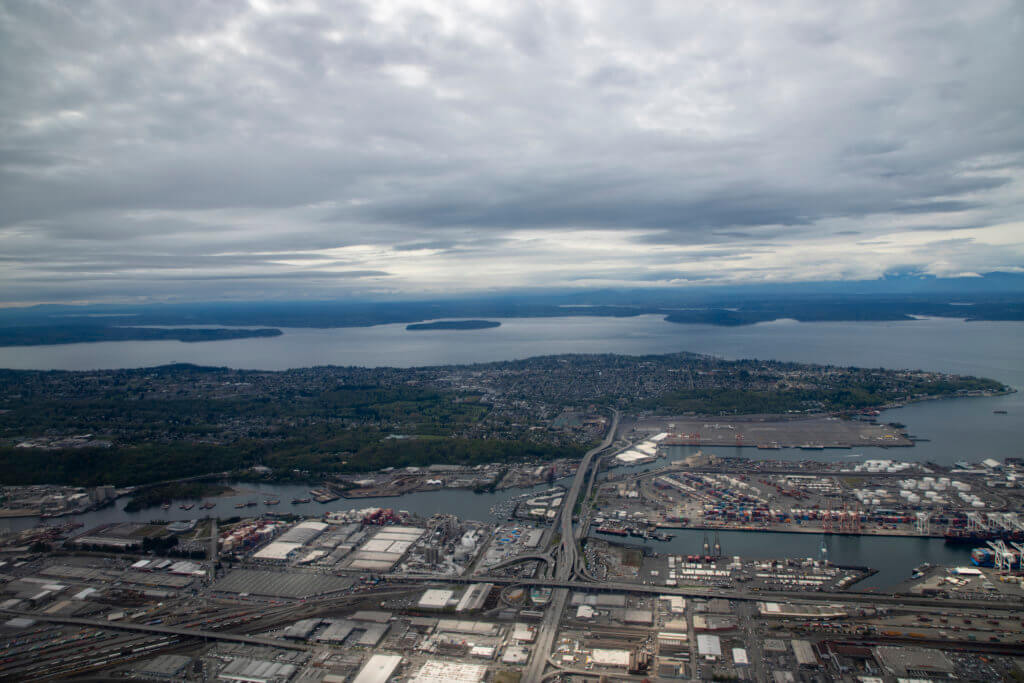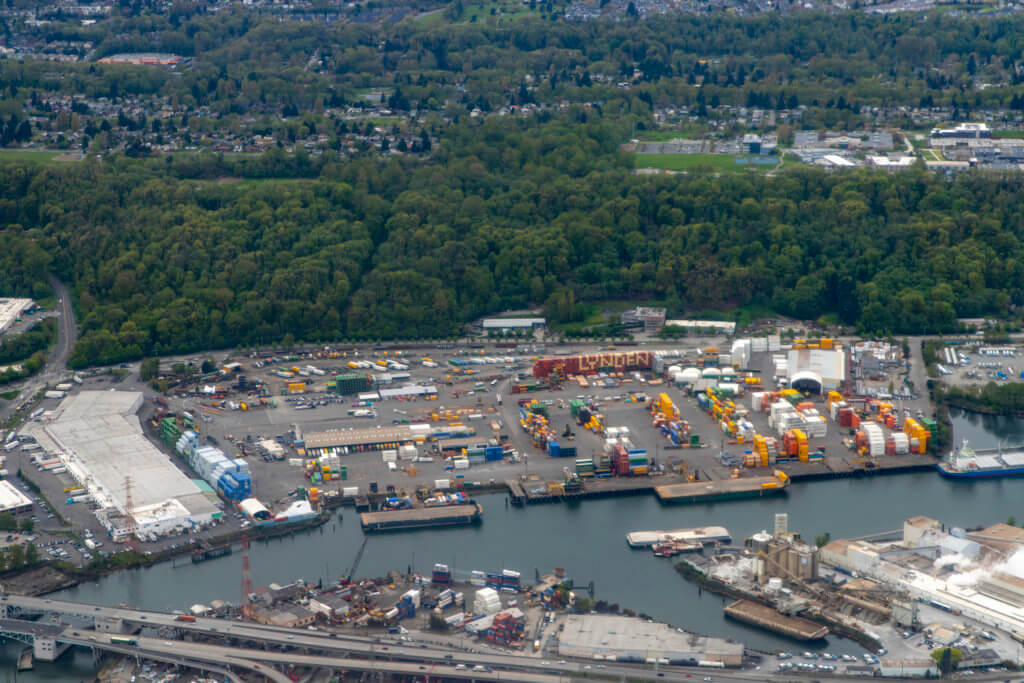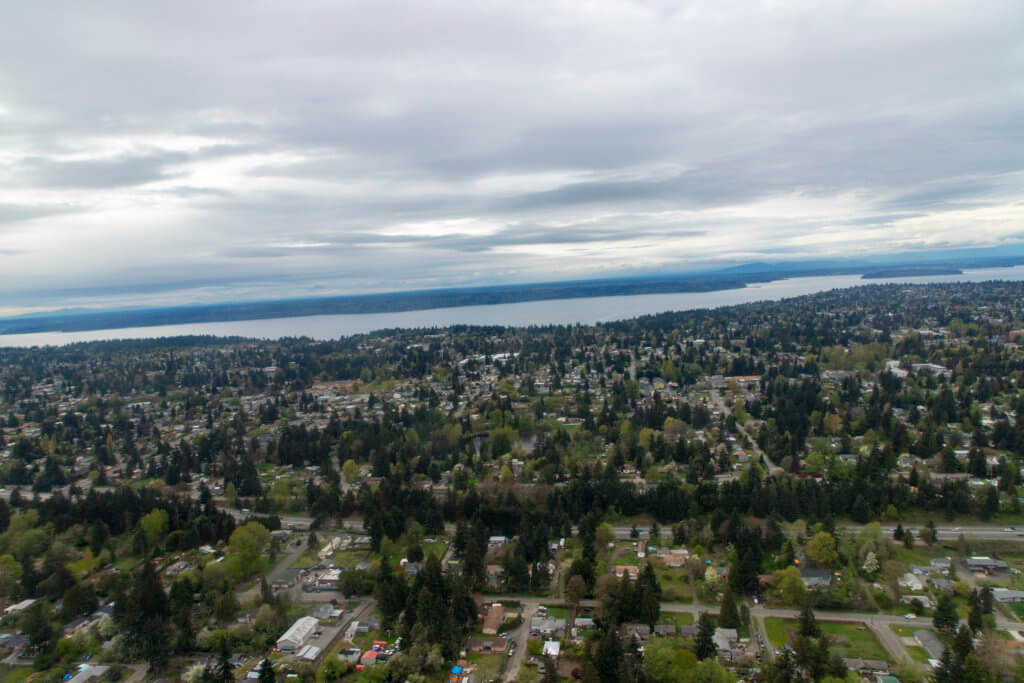 Arrival
At 2:17 pm, we finally touched down at SEA.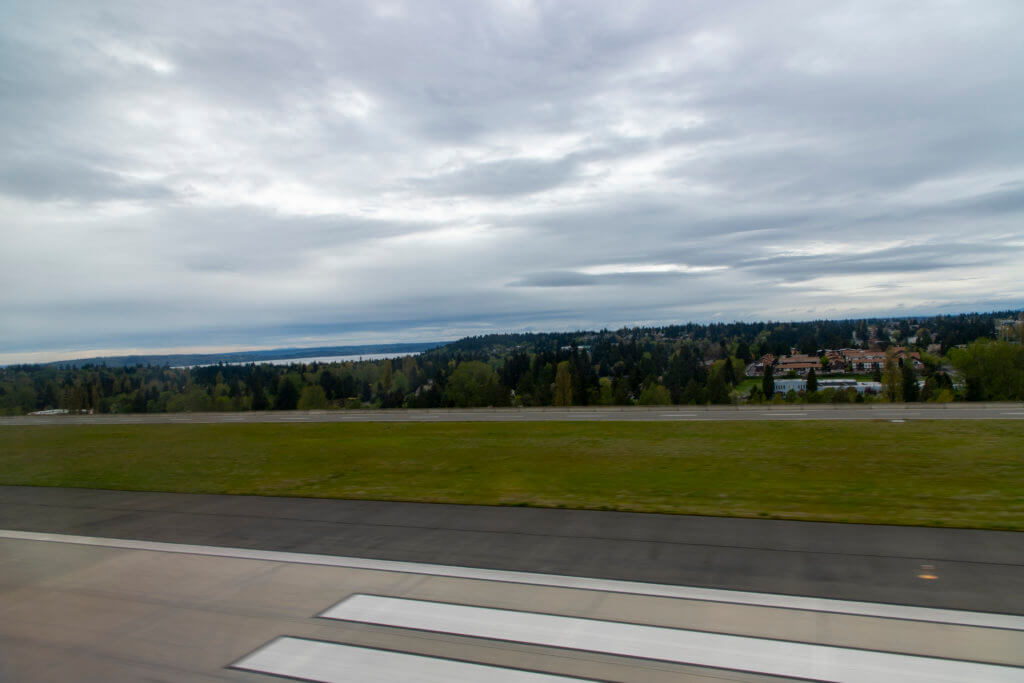 Our taxi to our gate was QUICK.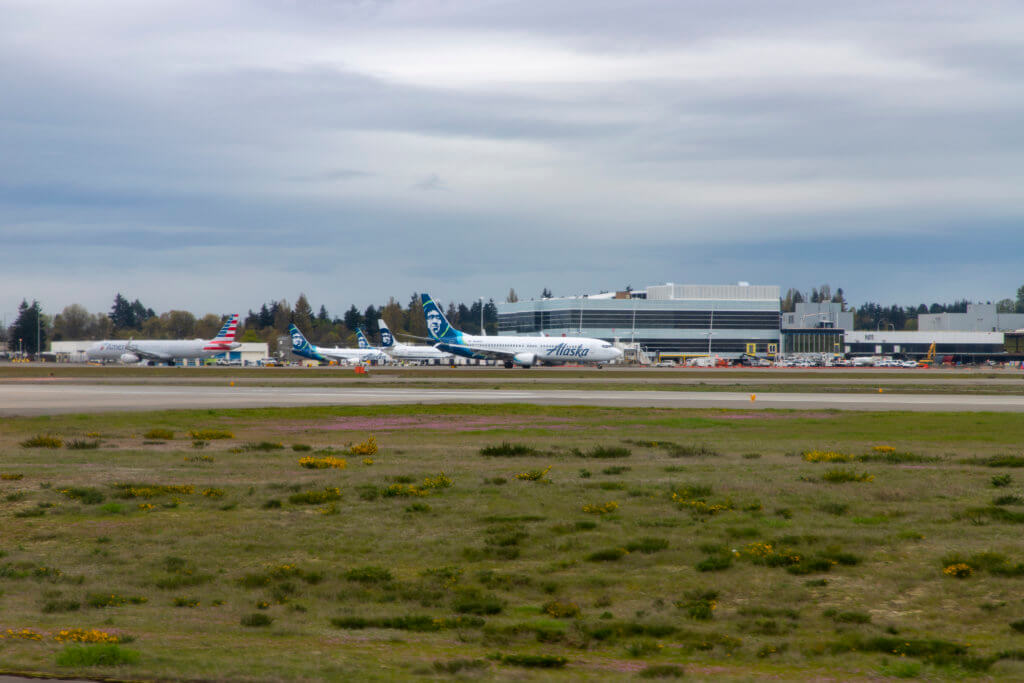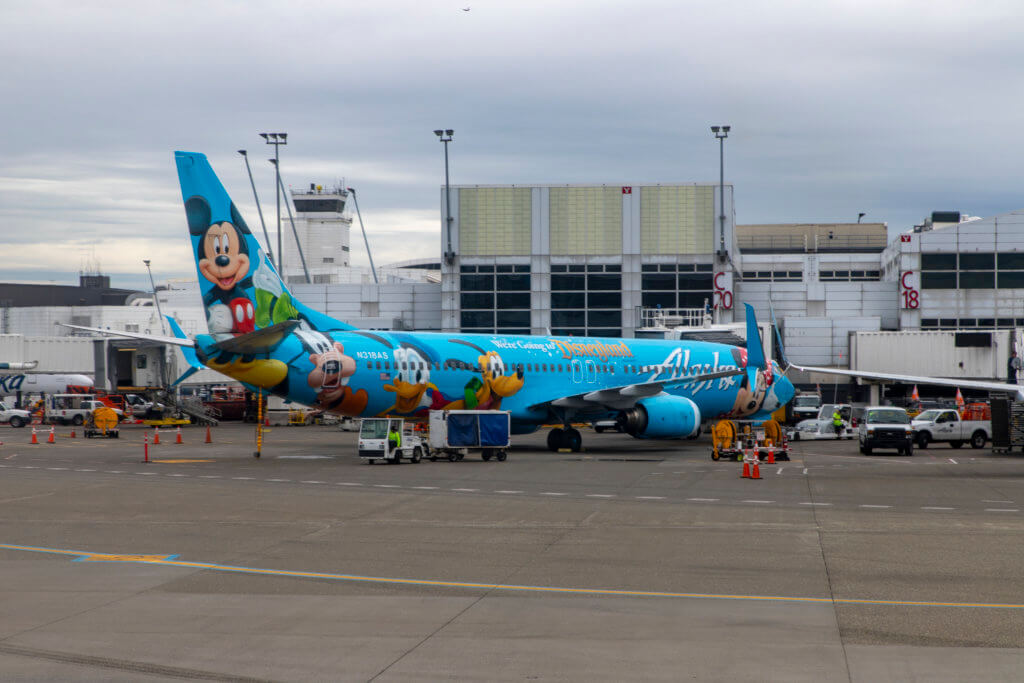 Our flight pulled into our gate at, you guessed it, the North Satellite, at 2:24 pm, a full 16 minutes ahead of schedule. Then, a minute later, the cabin door was opened, and we exited the aircraft.
I immediately made my way down to the baggage claim, and at 2:36 pm, just 11 minutes after the door opened, I had my bag. How's that for fast service?
Alaska Airlines 605 LAS – SEA Premium Class, Final Thoughts
Aside from the tall guy sitting next to me taking up all my leg space and the non-functioning air nozzles, my LAS – SEA flight was an uneventful one. We arrived early, got my bags quickly, and I enjoyed Alaska's hallmark friendly, attentive service. Just, next time, I think I'll seat myself on the port side of the aircraft. That way, I might have a better chance of seeing things like Crater Lake, etc.
Touring the PNW with My Grandparents
Alaska Airlines 605 LAS – SEA Premium Class