Booking Hawaiian Airlines award flights with points earned via Chase Ultimate Rewards is a great value.  But how do you do so since Hawaiian isn't a transfer partner?  The answer is booking Hawaiian Air awards via Korean Air.
Admittedly, booking Hawaiian Air award flights via Korean Air isn't the easiest thing to do.  There are extra hoops to jump through since you can't book using your points or miles directly.  But the value is well worth it, as the redemption rates for award flights via Korean Air's SkyPass program are lower than what Hawaiian has to offer.
Searching for Award Space
Before you even contemplate moving points around, you'll want to ensure award space is available first.  Unfortunately, Hawaiian doesn't have many partners anymore.  And, the partners it does have all require you to call them to see if award space is available.  So, your best bet is to search Hawaiian's own award inventory and then call Korean Air to verify the availability.  Definitely do this before transferring points.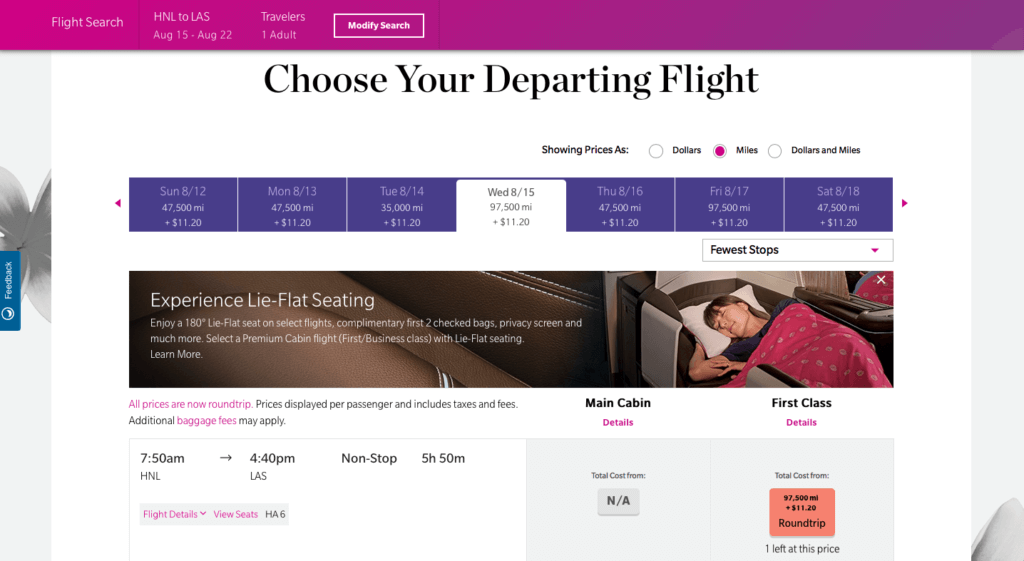 To search Hawaiian's award flight availability, though, you'll need to be logged into your HawaiianMiles account.  If you don't have one, then create one to do your search.
Booking Your Award Ticket
Once you've located a flight you'd like to book, you'll need to call Korean Airlines's U.S. Service Center at 1-800-438-5000 to hold the flight.  You shouldn't need the miles in your account at this time, and you'll want to secure the flight before transferring anyway, as you can't transfer miles back.  Be sure to obtain your SkyPass reservation number and your Hawaiian Air confirmation number.  Then, doublecheck your award booking with the confirmation number on Hawaiian Air's website.
Endorsing Your Reservation
Booking an award ticket with Korean Air requires an additional step called endorsing your reservation.  To do so, you'll need to complete the Bonus Redemption form and e-mail it to Korean Air at engskypass@koreanair.com.  If you haven't added any other people you're booking for to your Family Plan, you'll need to complete that process as well.  But more on that later.
Transfering Points
Once you locate an available itinerary and hold it, you'll need to transfer your Ultimate Rewards points to Korean SkyPass.  This, though, is the easy part.  Just login to your Chase account and navigate to the bottom where it says "Ultimate Rewards" and select it.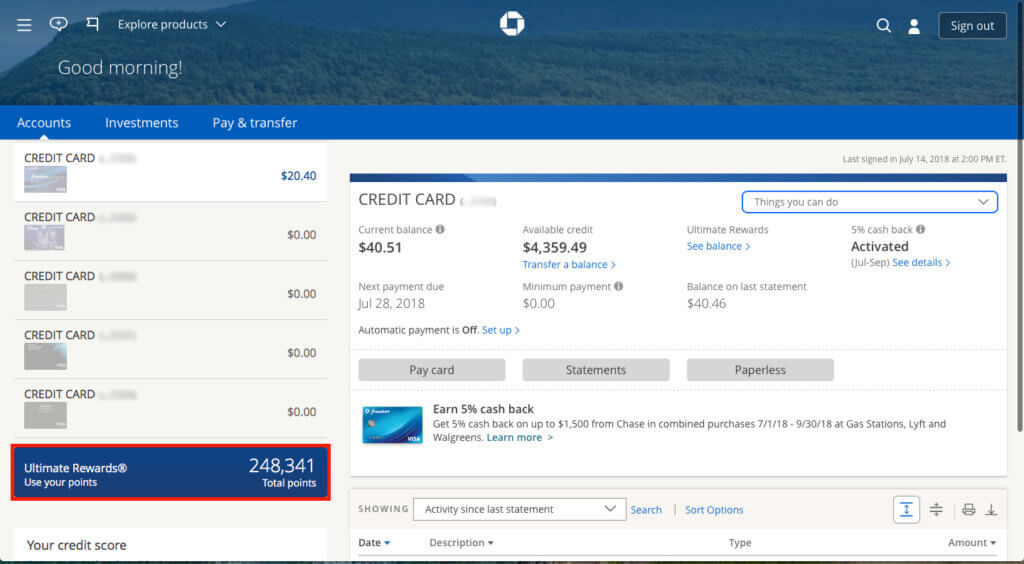 Then you'll need to select your Chase Sapphire Preferred or Reserve account to transfer points.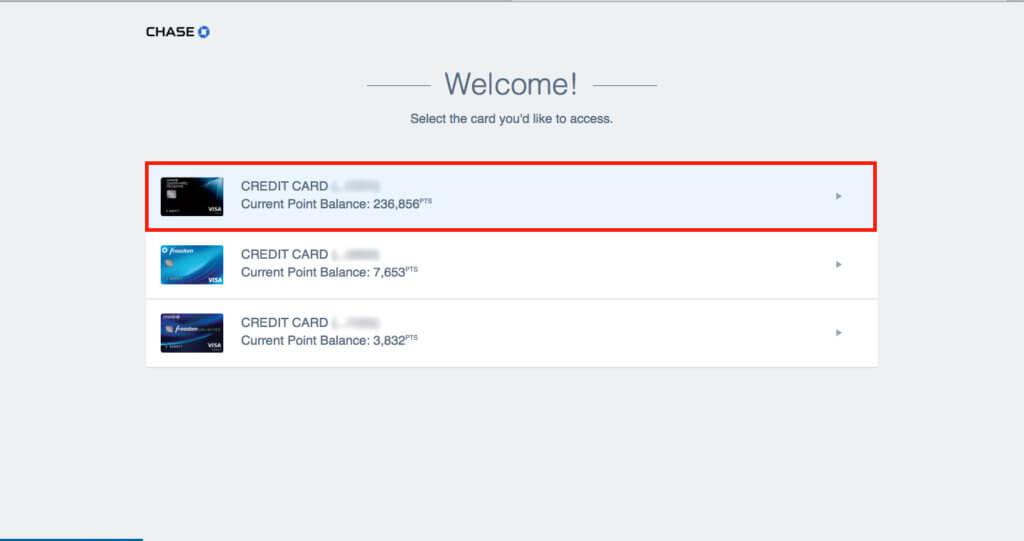 From there, you'll need to select the "Transfer to Travel Partners" option.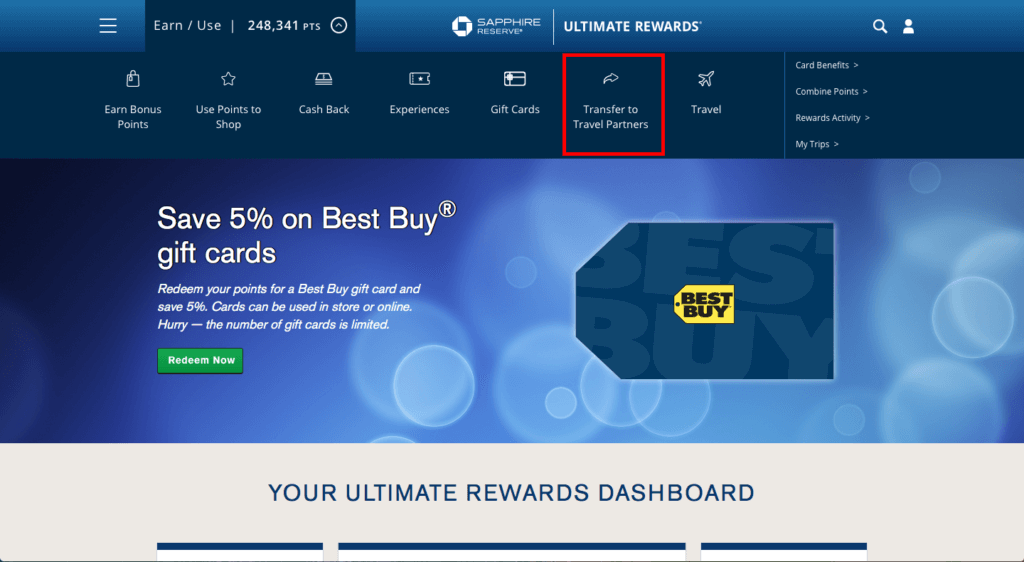 And then, you'll select Korean SkyPass.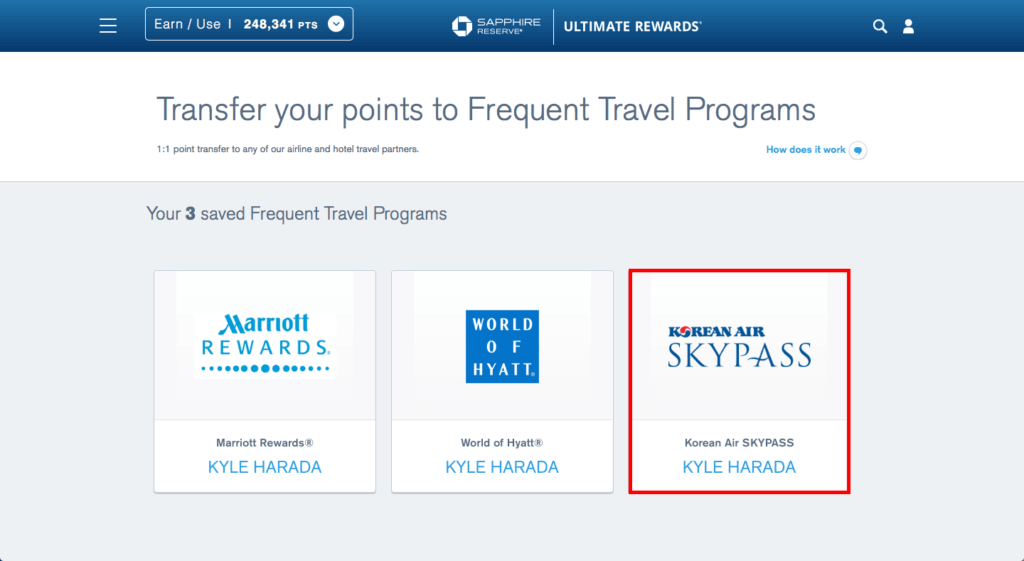 Finally, you'll simply enter the number of points you want to transfer to SkyPass in increments of 1,000.
As a reminder, you'll need to transfer 30,000 miles for a roundtrip ticket between Hawaii and North American in economy and 60,000 for first class.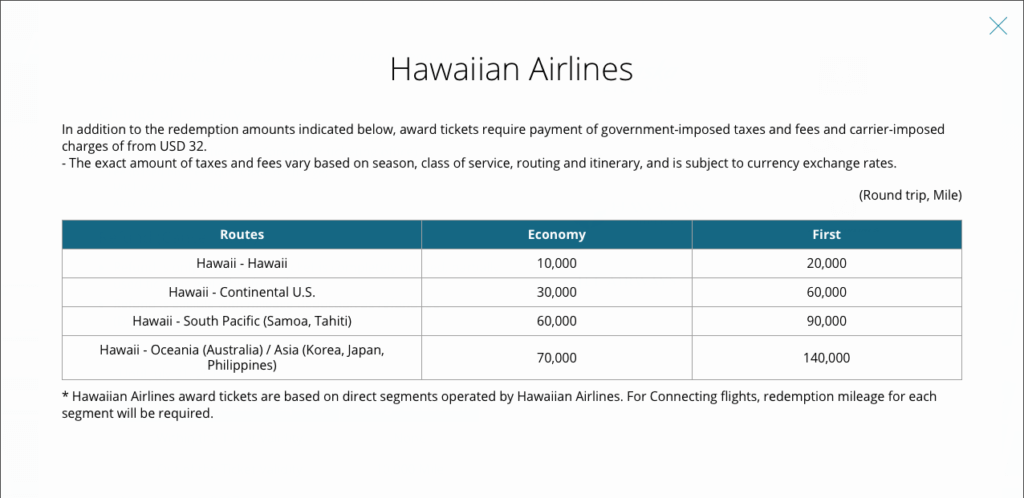 The only Korean SkyPass award that might not make sense to redeem with them is award flights to Tahiti or Samoa.  Hawaiian's roundtrip cost for these awards are 55,000 miles in economy at the saver level.  But SkyPass is cheaper for first class awards by 5,000 miles.  Of course, saver awards aren't always available with Hawaiian, so it's worth looking at both.
Again, though, if you're open to flying Delta instead, you could score an award ticket for even less.
Confirm Your Transfer
Transfering points between Chase Ultimate Rewards and Korean SkyPass is usually instantaneous, though the transfer can take up to seven days.  So just be aware of this.  You'll need to login to your Korean SkyPass account to verify that the points did indeed transfer.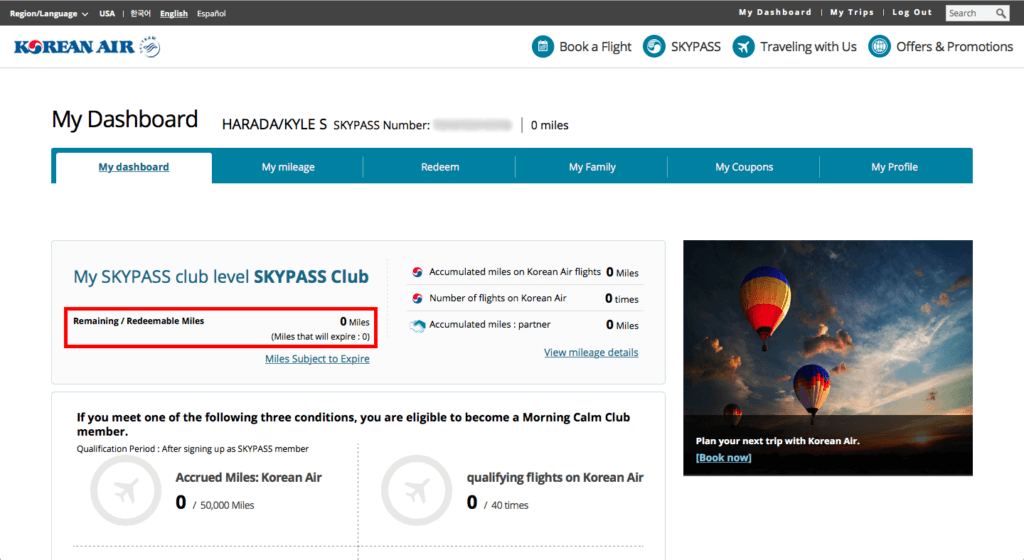 Issuing Your Ticket
Once you complete the above steps and receive an email with your ticket numbers, you'll then be able to issue your ticket.  You'll need to call Korean Air's Service Center again to do this, or you can wait for them to call you a few days before your flight to do so.  I'd go ahead an ticket your award flight as soon as you can just in case unless you don't have sufficient miles yet or aren't sure you'll keep the reservation.
A Word on Booking for Others
Korean Air is ridiculously strict when it comes to using your miles on flights for others.  In fact, the only way to do so is to add people to your Family Plan.  But these people MUST be family.  Why?  You'll see in a little bit.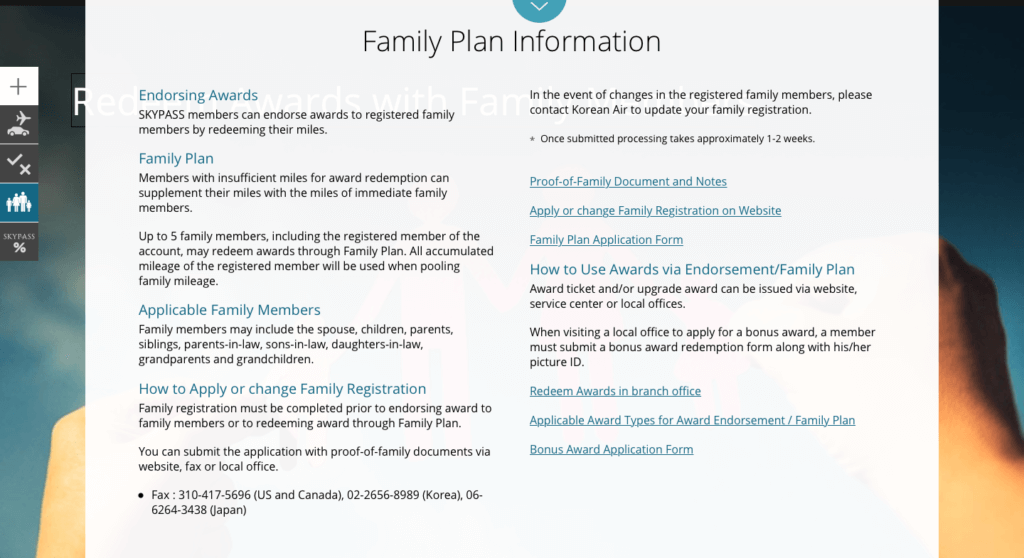 To add people to your Family Plan, you'll need to login to your SkyPass account and select Family Plan.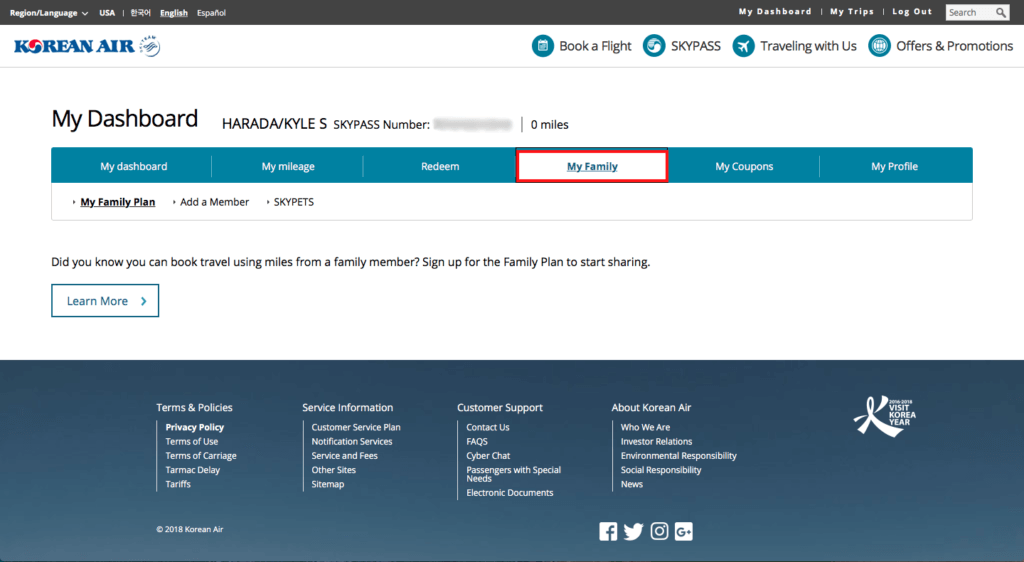 From there, you're going to want to select the "Add a Member" option and complete the form.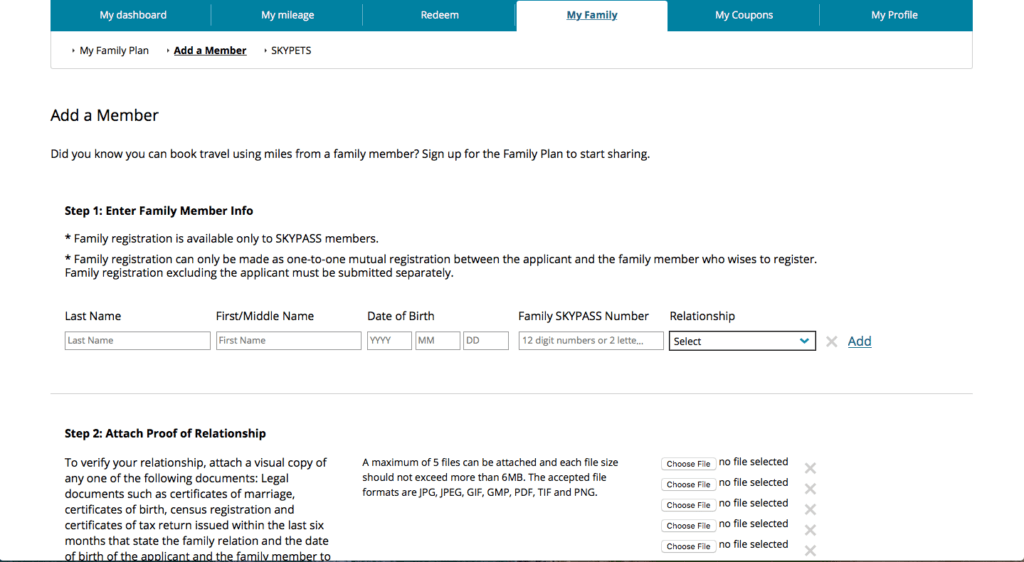 Your family members must already be Korean SkyPass members, as you can see above.  And whichever relationship option you select will also need to be proven.  This is accomplished by attaching the proof of relationship documentation during this process.  Acceptable forms of identification for showing proof of relationship include marriage certificates, birth certificates, etc.  You may also need to submit another form of identification for each party, such as your passport if the other document doesn't include birth dates.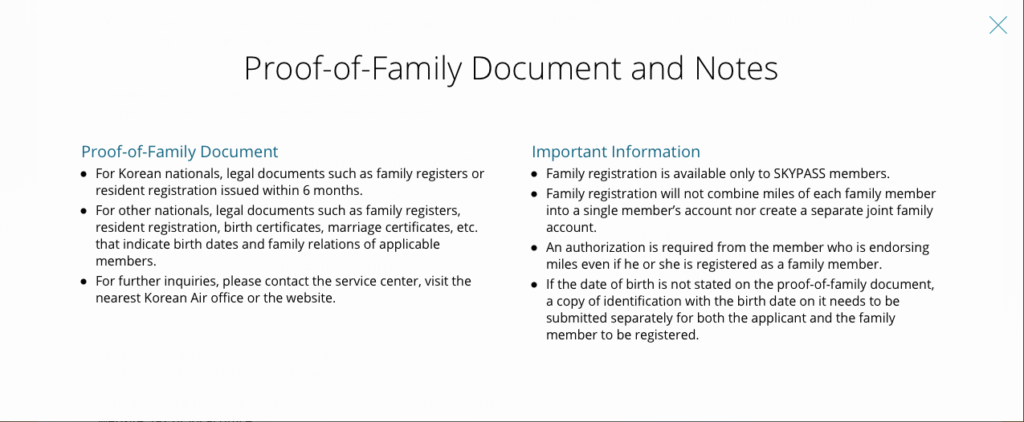 Booking Hawaiian Air Awards Via Korean Air, Final Thoughts
This process sounds complicated, doesn't it?  And, admittedly, it is a much more involved process than merely redeeming HawaiianMiles on Hawaiian Air.  But the savings you get by redeeming through Korean Air can be significant, especially since you'll earn a lot more free flights by spending with Chase than by spending on a Hawaiian Airlines World Elite Mastercard.
But even then, to get more value out of your Ultimate Rewards points, I'd suggest booking Delta Air award flights via Korean SkyPass instead.  Flights between Hawaii and North America price at just 25,000 miles roundtrip in economy, 45,000 miles in first.  To put this into perspective, a first class Delta award flight between Hawaii and North American costs the same number of miles as a saver economy award flight using Hawaiian Miles for members that do not have the co-brand credit card.  The caveat in the scenario, of course, is Delta doesn't serve destinations like Las Vegas and New York non-stop from Hawaii.  But, for vastly cheaper award redemption rates, I'd take a connecting flight.