It's been exactly two years since I last went over how to earn HawaiianMiles with credit cards.  So, I'm going to revisit this topic, but change it up and talk about earning Hawaiian Air award flights with credit cards.
A lot has changed since I last wrote about this topic.  And one of the biggest of these changes is about to go into effect soon too, which is the revamp of the Hawaiian Airlines World Elite Mastercard benefits.  So, let's start this post off with a recap of those changes.
Barclays and Bank of Hawaii Hawaiian Airlines World Elite Mastercard
The obvious and easiest choice for earning HawaiianMiles is to get the co-brand credit card, which is issued by Barclays and Bank of Hawaii.  It's also probably the most popular credit card in the state of Hawaii.  But until recently, the card earned just 2x miles on Hawaiian Air spend and 1x miles on all other spends, which is very "blah."  The card also provides a free first checked bag for the cardholder and all the usual Worle Elite Mastercard benefits.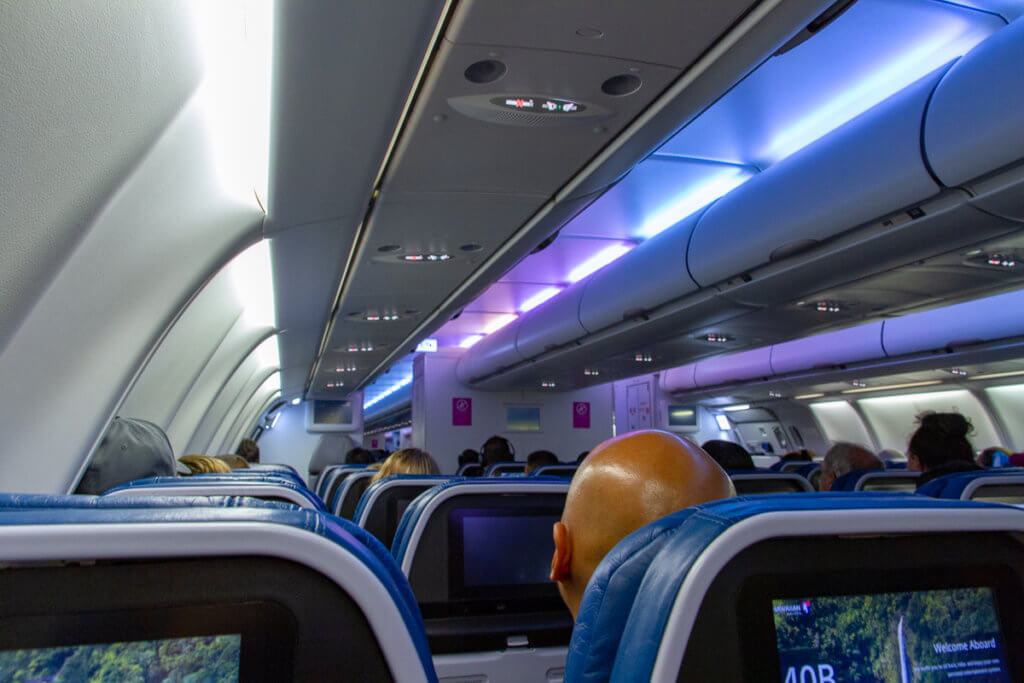 However, beginning July 17, 2018, the card's earning rates are 3x miles on Hawaiian Air purchases; 2x miles at restaurants, grocery stores, and gas stations; and 1x miles on all other spend, which is a huge improvement.  Unfortunately, cardholders no longer receive a 5,000-mile bonus for reaching $10,000 in total spend per cardmembership year.  Instead, cardholders may earn 20,000 miles for reaching $50,000 in spend, or 40,000 miles for reaching $100,000 in spend.
Hawaiian Airlines World Elite Mastercard cardholders also receive reduced mileage awards starting at 35,000 miles.  Oh, and the annual fee for this card remains at $89 per year.
American Express
American Express Membership Rewards are the only credit card rewards currency that transfers 1:1 to HawaiianMiles.  And there are a number of great cards from American Express that will earn points quickly.  So let's take a look at a few of these cards individually.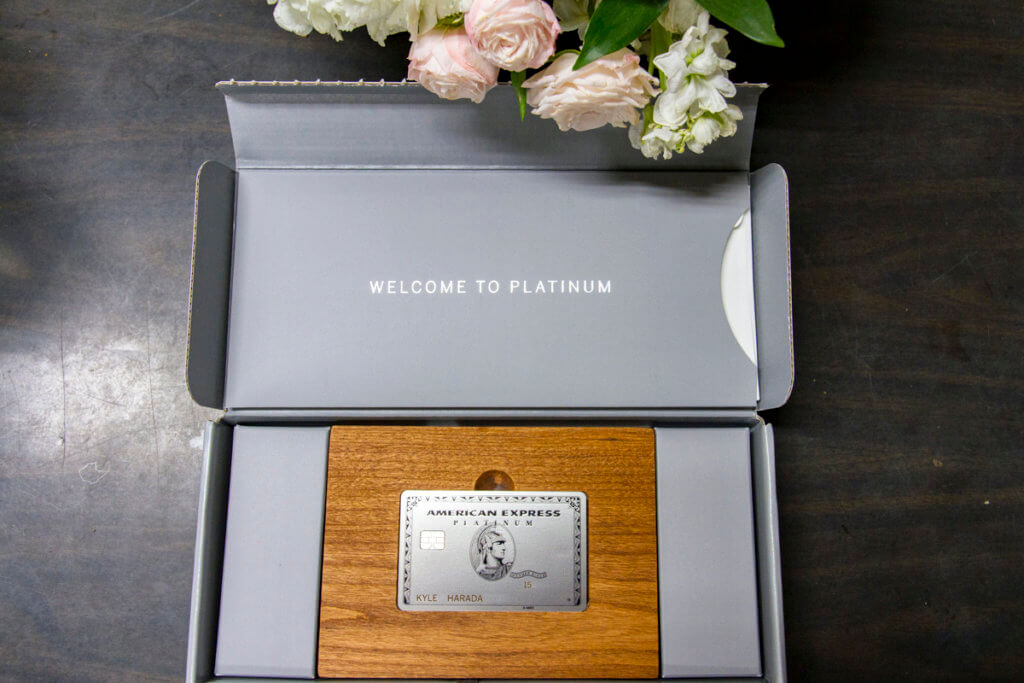 Amex EveryDay Preferred
The Amex EveryDay Preferred is Amex's power earner thanks to its two-tier earning system.  At the base level, this card earns 3x points at grocery stores, 2x points at gas stations, and 1x points on all other spend.  Cardholders also earn 2x points on travel when booking through Amex Travel.
However, if you make at least 30 transactions per billing cycle, those values get a 50% boost.  This means that if you maximize your spend on this card, grocery store purchases earn 4.5x points, gas station purchases earn 3x points, and all other spend earn 1.5x points.  That far surpasses similar categories on the Hawaiian Airlines Mastercard, though the EveryDay Preferred does carry a higher $95 annual fee.  However, the EveryDay Preferred does give you a free ShopRunner membership valued at $100 per year.  So if its a service you already use like me, this pretty much wipes out the EveryDay Preferred's annual fee.
Amex Gold Premier Rewards
While the Amex EveryDay Preferred is a great card, the Amex Gold Premier Rewards might be an even better one.  But, this largely depends on how and where you spend the most.  This is because the Amex Gold Premier Rewards earns 3x points on flights booked directly with airlines; 2x points on U.S. restaurants, gas stations, and grocery stores; and 1x points on all other spend.  Further, if you book prepaid hotel stays via the American Express Hotel Collection (which also gives you additional amenities), you'll earn 2x points on those purchases too.
The Amex Gold Premier Rewards does carry a $195 annual fee, though you'll get $100 of it back for incidental airline fee purchases.  So the card will cover four checked bags on Hawaiian Airlines every year.  And while that's not a lot, if you travel only once a year, that's good enough.
Amex Platinum
If you get the Amex Platinum card, you aren't getting it to extract great value from it.  There's no way to directly earn back the annual fee like with the Chase Sapphire Reserve, but it has a lot of intangible benefits.  And while the card sucks for earning rewards on everyday spend, it does earn 5x points with airlines.  You'll also earn 5x points when booking prepaid stays via Amex Fine Hotels & Resorts and the Amex Hotel Collection.  Further, cardholders receive $200 in annual airline credit for incidental purchases.  But, again, if you're getting this card, it isn't necessarily for the rewards or direct value.  Plus the annual fee is hefty, weighing in at $550.
Chase
Chase Ultimate Rewards are the travel currency to have.  However, Ultimate Rewards points don't transfer to HawaiianMiles.  Instead, you have to redeem them in a roundabout fashion via Korea SkyPass.  It's a bit more challenging to redeem this way, but you can redeem as little as 30,000 points for a roundtrip flight between Hawaii and North America on Hawaiian.  That's lower than even Hawaiian Air's own supposed reduced mileage award rates for Mastercard holders.  The catch, though, is that you'll need one of the Chase Sapphire cards to make this method work, which isn't a bad thing!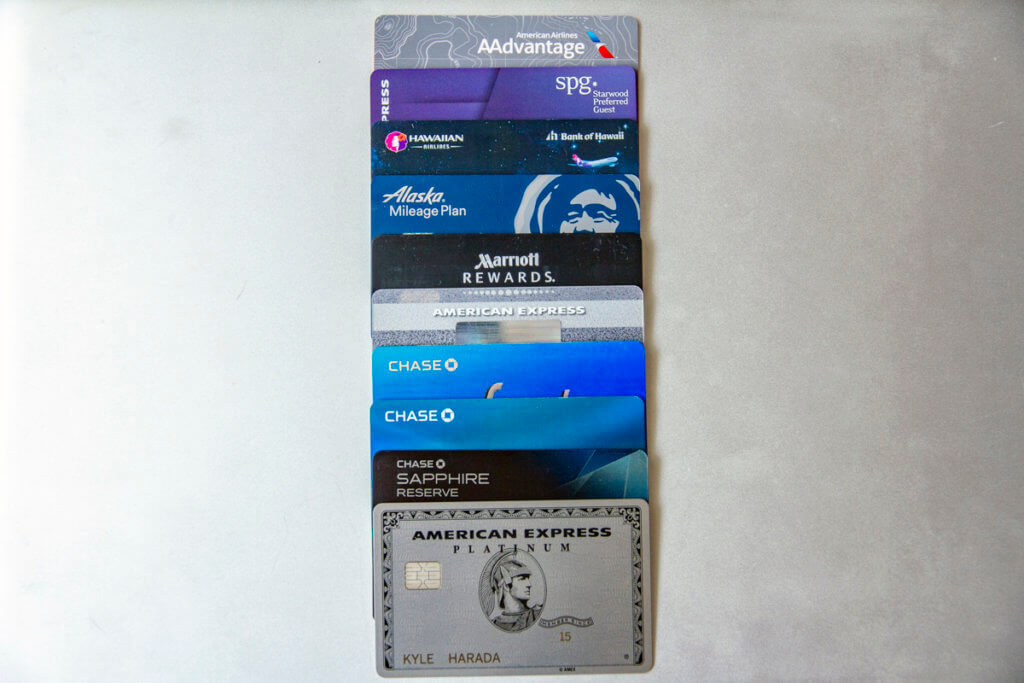 Chase Sapphire Reserve
My favorite card is undoubtedly the Chase Sapphire Reserve.  With it, you'll earn 3x points on all travel and dining and 1x points on all other spend.  Plus, cardholders receive a lot of other perks like 30% off Silvercar, PriorityPass membership, and primary rental car collision coverage.  The $450 annual fee may seem like a lot, but cardholders get $300 back as travel statement credits.  Plus, every five years you get a TSA Pre-Check or Global Entry fee reimbursement, valued up to $100.
Chase Sapphire Preferred
If the Chase Sapphire Reserve's effective annual fee of $150 ($450 – $300 travel credit), you could opt for the Preferred version instead.  With this card, you won't get any of the glitzy features like PriorityPass or travel credits, but it does have a lower $99 annual fee.  You'll also earn 2x points on travel and dining, plus 1x points on all other spend.
Chase Freedom
While the Sapphire Cards are excellent cards, some of the Amex cards still put them to shame in regards to earning power.  But, if you pair your Sapphire Card with a Freedom Card or two, this vastly improves earning potential.  That's because the Chase Freedom earns 5x points on a rotating quarterly bonus category.  This quarter's categories include gas stations, Walgreens, and Lytf purchases.  These category bonuses are capped at $1,500 per quarter (7,500 points), and the card has no annual fee.
Chase Freedom Unlimited
The Chase Freedom Unlimited is an even simpler card and one I use as my catch-all.  It earns 1.5x points on all purchases with no caps, as its name suggests.  And like its older sibling, the Freedom Unlimited has no annual fee as well.
And don't forget, all of the above cards can earn even more points if you shop through Chase.  It's a similar system to portals used by the airlines and often has higher earning rates.
Earning Potential
Now that we know what each program has to offer let's break down their earning potentials.  And to make things easier, I'm going to make some generalized assumptions:
Groceries: $6,000/year
Gas: $3,840/year (2 cars)
Dining: $6,000/year
Travel: $6,000/year
Other: $12,000/year
I'm also assuming that the cardholder will maximize all bonuses for each of the cards.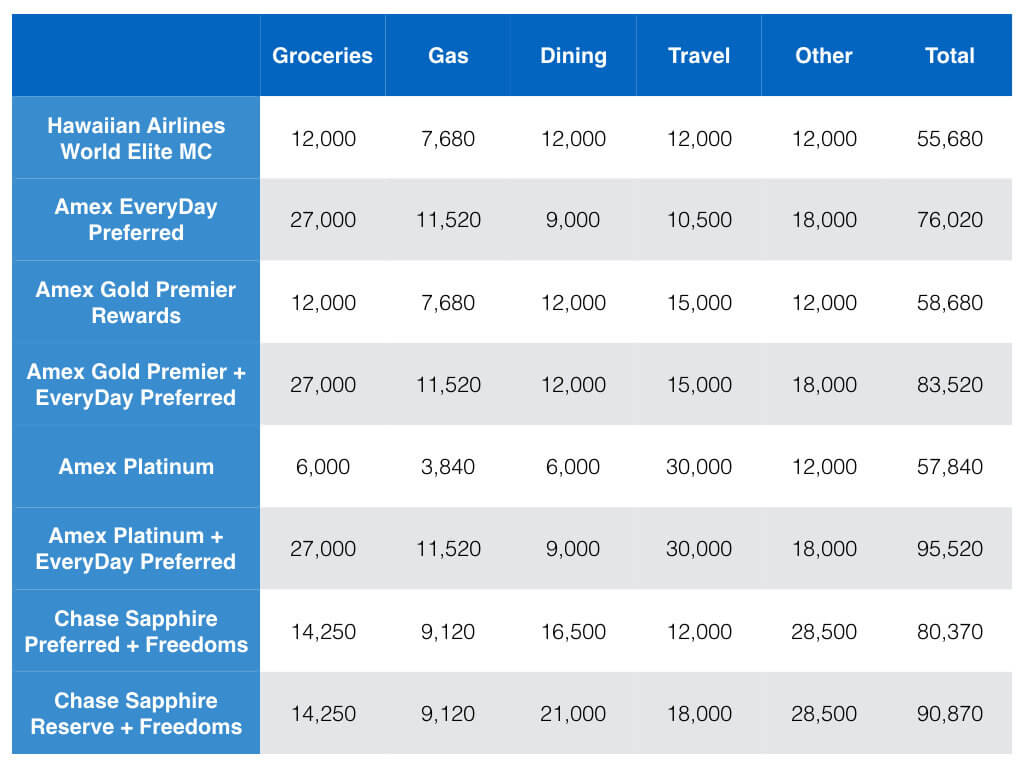 As you can see in the chart above, the Hawaiian Airlines World Elite Mastercard has the worst earning potential, while the best earnings potential comes from the Amex Platinum paired with the Amex EveryDay Preferred.
The Amex Platinum on its own is the second worst card behind the Hawaiian Airlines World Elite Mastercard, but not by much.  And, to be fair, the Chase Sapphire Reserve is equally bad on its own, though I haven't included it on the list.  The Amex Gold Premier Rewards is also quite bad on its own as well.  But, the second best combination comes in the form of the Chase Sapphire Reserve with both Freedom Cards.
So the moral here is that carrying any of these super premium cards alone isn't going to earn you a ton of points.  To maximize your earnings, you'll need to combine your super premium card with an "everyday" card from that same issuer.
Award Flights
Earning points is only half of the equation for this discussion, though.  The redemption side of the chart is just as important, and perhaps even more important than the earning side.  So here's what the redemption rates look like for a roundtrip economy class award ticket between Hawaii and North America:
HawaiianMiles: 45,000+ miles
HawaiianMiles (Mastercard cardholder): 35,000+ miles
Korean SkyPass (Chase): 30,000 miles
So if you have the Hawaiian Airlines World Elite Mastercard and you're able to find the lowest priced award ticket, you could earn one and a half free tickets per year.  If you have just the Amex EveryDay Preferred, you'd still earn only one tickets per year.
To earn more than one and a half award tickets per year, you'll need to step up to the Chase Sapphire Preferred and Freedom trio.  With this trio, you'll earn two award tickets every year.  And with the Amex Platinum + EveryDay Preferred combo, you'd earn about two and a half free tickets.  But the greatest award ticket earning potential is the Sapphire Reserve + Freedoms trio, which will get you three award tickets every year.
Earning Hawaiian Air Award Flights with Credit Cards, Final Thoughts
Though the Hawaiian Airlines World Elite Mastercard has received a nice bump in earning rates, it's still a mediocre product.  Clearly, the best way to earn award flights on Hawaiian Airlines is the Chase Sapphire Reserve and Freedom Cards trio.  Yes, you don't get the free checked bag of the Hawaiian card, but you get SO much more benefit from the card.  And, again, the cost of ownership really isn't that bad.  That $450 annual fee is actually $150, as the $300 travel credit is incredibly easy to use.  And if you're willing to fly Delta instead of Hawaiian, you can get award flights for even less through Korean SkyPass and Chase Ultimate Rewards.
And remember, that checked bag fee from the Hawaiian Air World Elite Mastercard really only saves you $50 per trip.  Think about it.  The Sapphire Reserve gives you $300 in travel credit per year while the Amex Platinum give you $200.  While you'd need to make two roundtrip flights on Hawaiian just to earn back the annual fee in checked bag fees.  Or to reach the value offered by the Amex Platinum in airline incidentals, you'd need to take four roundtrip flights.  Plus, the Hawaiian card does not cover the checked bag fee of your travel companion(s), while the more flexible credits from Chase and Amex do.
Of course, you're probably wondering why the hell I have the Hawaiian Airlines World Elite Mastercard if it has such a weak value proposition.  Honestly, it's because they keep offering 14 to 15-month balance transfers at 0% APR with 1% transfer fees.  And, for now, at least, it's come in handy here and there.