I'm a fan of DJI drones thanks to their ease of use and excellent image quality.  As a result, I decided to give the DJI Osmo Pocket a try.  But, despite all its promise, the device ended up disappointing me. 
Call me lame, but I I like time-lapse videos.  And so, when the DJI Osmo Pocket came out, I figured I'd give it a try.  Especially since it can record 4k video and take still photos too.  Plus, there's the fact that the Osmo Pocket is a DJI Mavic Air camera mounted on a handheld gimbal.  Unfortunately, product's pedigree didn't live up to its potential.  
Device
The DJI Osmo Pocket arrives in a small box along with a carrying case, USB to USB C charging cable, Lighting and USB C adapters, adapter interfaces cover, and a wrist strap.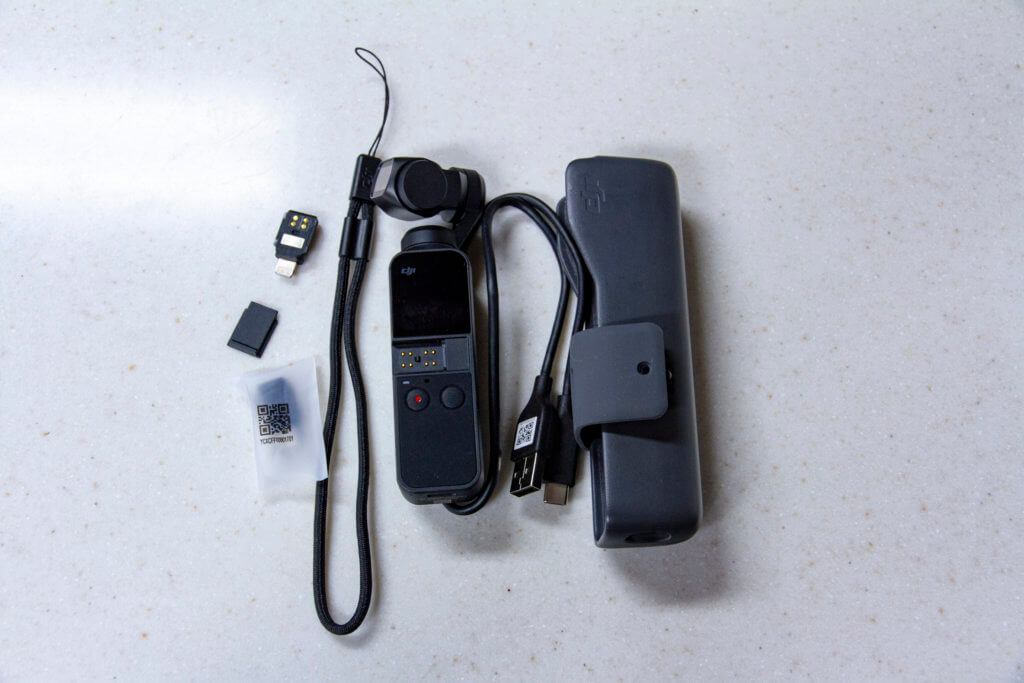 Before receiving it, I knew the Osmo Pocket is small.  But I was still surprised at the device's diminutive size when I first took it out of the box.  Just look at how it compares to my iPhone 8 Plus.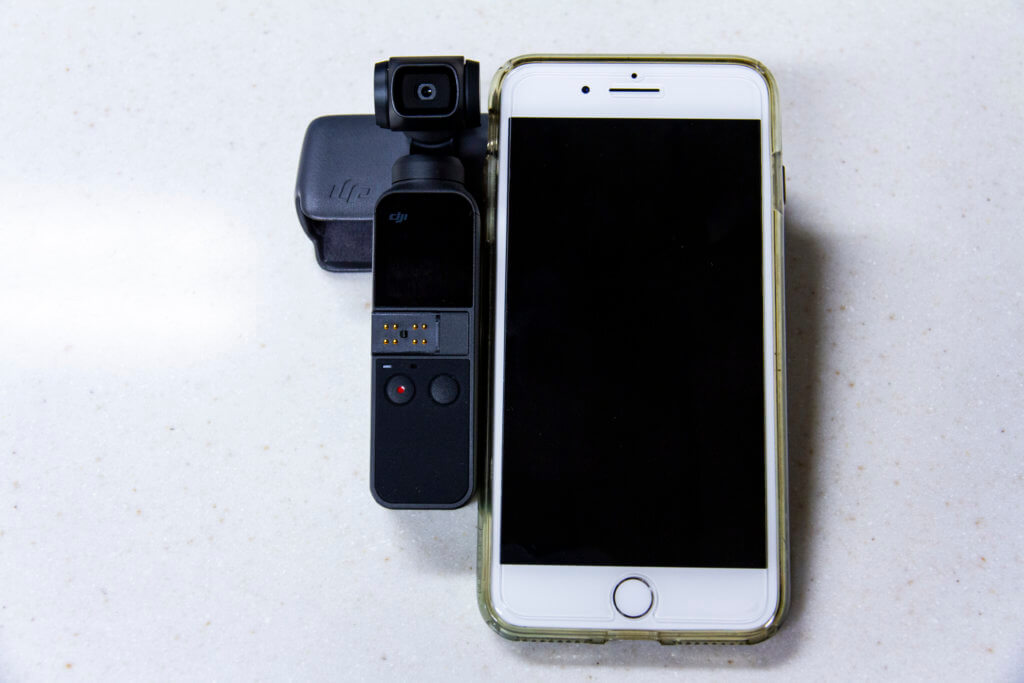 It is quite a bit thicker than the phone but is still small enough to fit comfortably in my pocket, even in its hard case.  Oh, and yeah, I don't know what I was expecting, but the included carrying case is a hard plastic one.  The Osmo Pocket fits into the case only one way, while the case does include a space that allows you to keep the Lightning or USB C adapter attached while in the case.  
Speaking of the adapters, they take a bit more force to install and remove than I expected.  The DJI Osmo Pocket also doesn't come with a charging block; you need to plug it into your computer or another charging block.  Ironically, because I have a 2018 MacBook Pro, I need an adapter to use the supplied USB to USB C cable.  But enough about the device, let's go over image quality.
  Low Light Performance 
Because the DJI Osmo Pocket was supposed to replace my iPhone for low light photography needs, I'm comparing just the two devices.  Besides, it wouldn't be fair to compare it to an APS-C DSLR anyway.  That said, the DJI Osmo Pocket does perform admirably as far as low light still photos are concerned.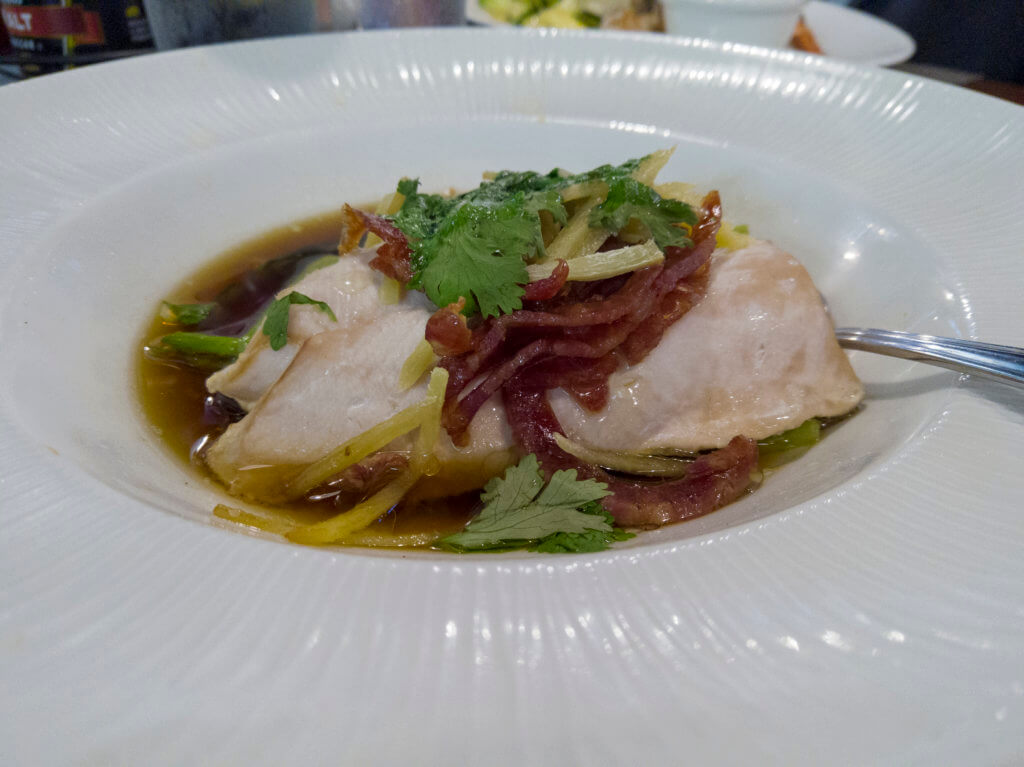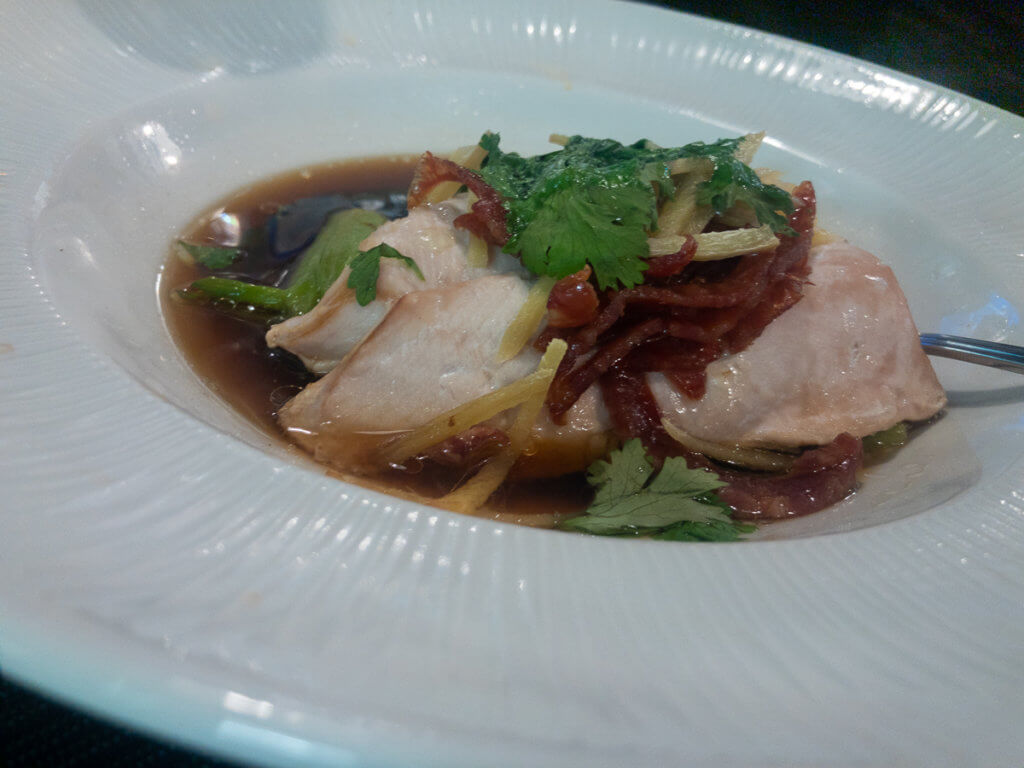 Both photos were taken in a somewhat dimly light restaurant, while they were both captured in .dng RAW and lightly touched-up in Adobe Lightroom.  
As you can see, the DJI Osmo Pocket's color, clarity, and noisiness are better than the iPhone.  The Osmo Pocket's photo has better detail too.  And I'm sure the gimbal does aid in capturing longer exposure images.  It does not, however, beat the image stabilization function of Canon's DSLR lenses, of course.  So, I'll keep on using my DSLR for low-light situations.  
High Contrast Performance
While the DJI Osmo Pocket performs well under perfect, even lighting and even somewhat low light conditions, high contrast situations don't fare well.  Here, I did use my DSLR for a baseline image.  With my Canon 7D, I took  EV0/EV-2/EV+2  exposures and merged them in Adobe Lightroom.  From there, I tweaked the image a little more to balance it out and boost its vibrancy a little.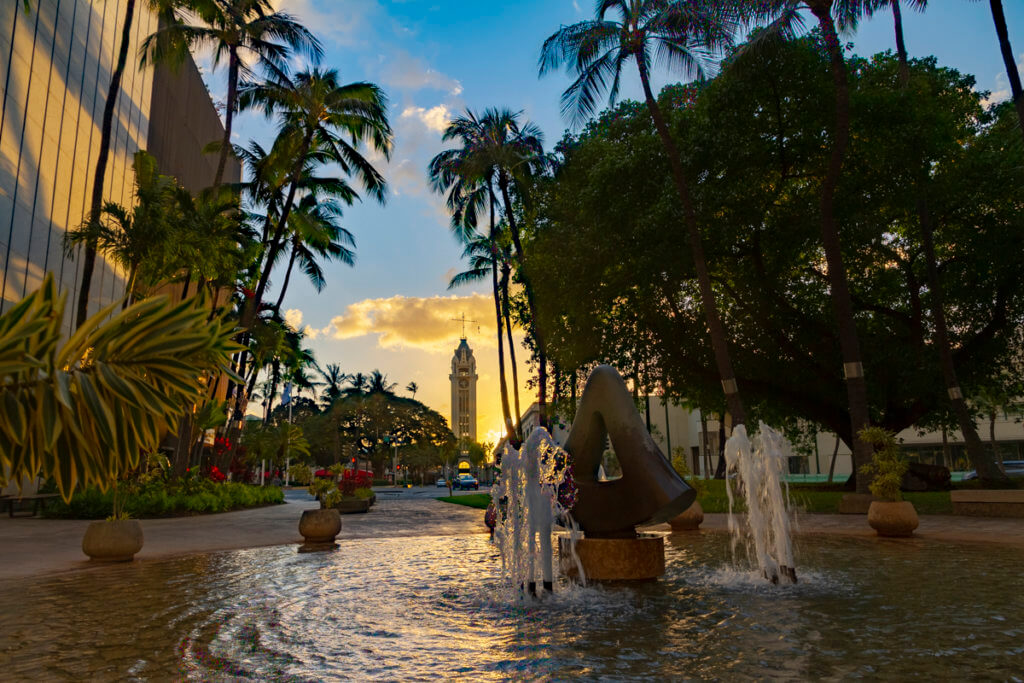 Next, I took a photo with the iPhone's native camera app, which automatically took an HDR photo.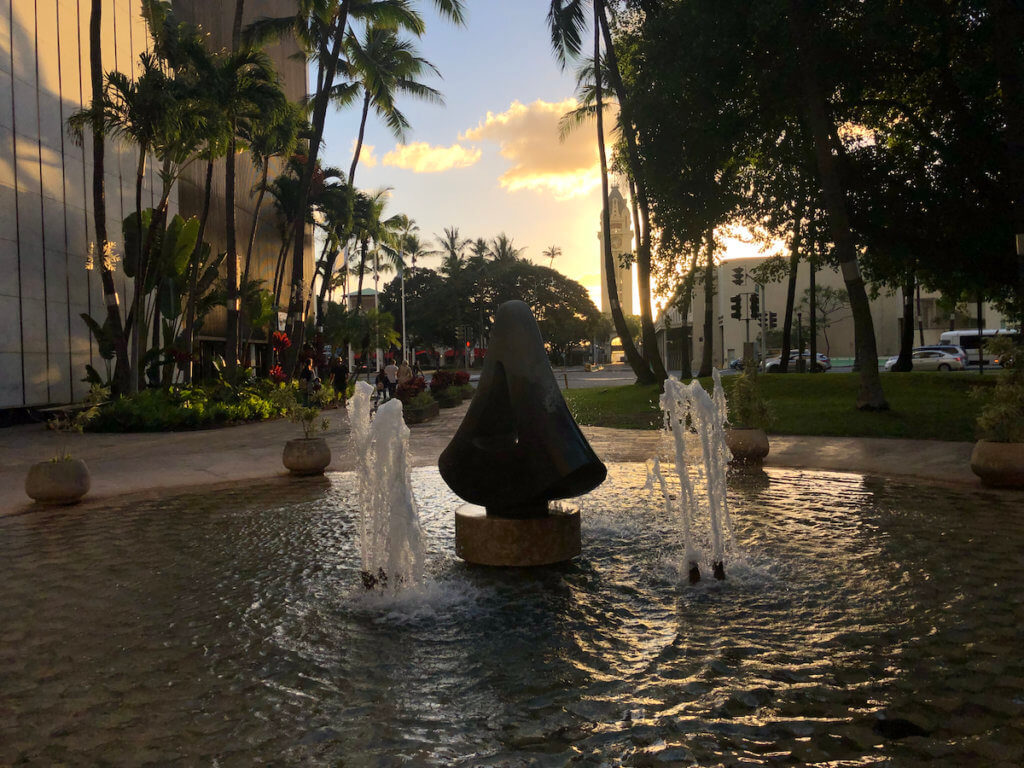 And, last of all, I took a shot with the DJI Osmo Pocket.  Unfortunately, the Osmo Pocket doesn't have exposure bracketing, nor does it have an HDR mode.  Unfortunately, the sensor doesn't have a great dynamic range either, so as you can see, the image didn't come out all that well.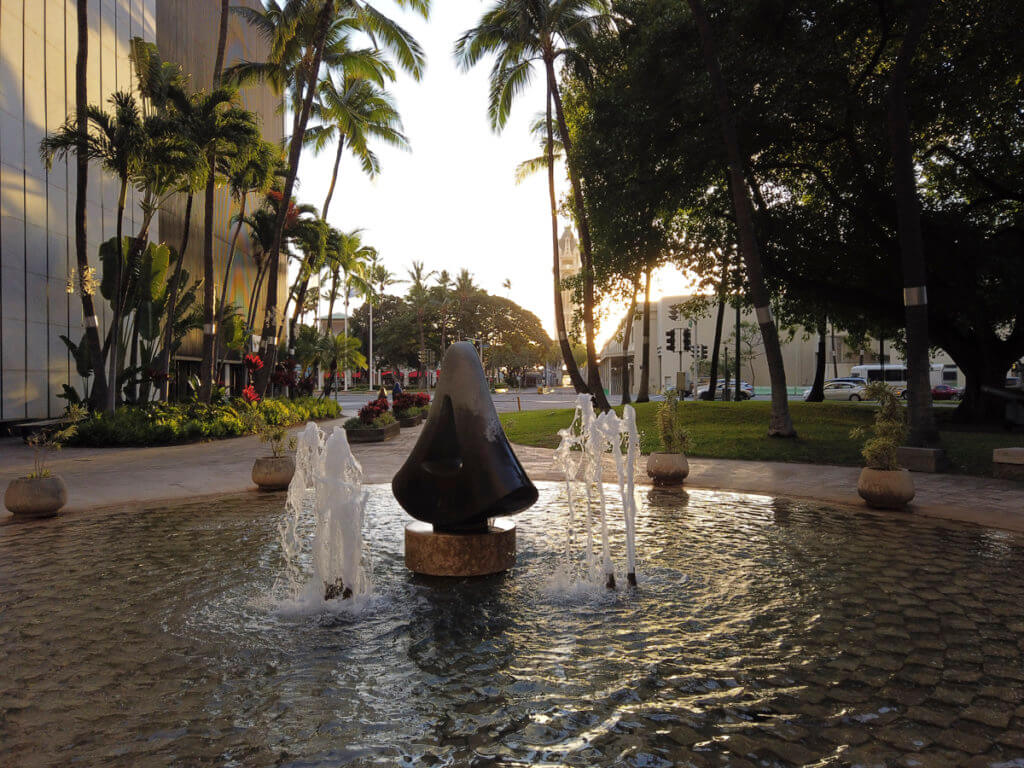 As you can see, the sky in the Osmo Pocket's photo is completely blown out. That said, the Osmo Pocket's photo is clearer and it has a wider field of view than the iPhone's, but the iPhone's photo has better color and dynamic range (duh).  
Both the iPhone and DJI Osmo Pocket images are untouched, by the way.  All I did is re-size them for the blog.  
Time-Lapse 
Now, aside from taking still photos, I planned on using the DJI Osmo Pocket to take time lapse videos.  Unfortunately, I didn't have an Osmo Pocket mount, as the accessory packages are all on backorder.  As a result, I ended up having to handhold the device for my time-lapse capture.  And, call me stupid, but I thought that the gimbal would compensate for my unsteady hand, but it didn't.  
I had the DJI Osmo Pocket resting on a bench, though it can't stand on its own, so I had to hold it upright.  And, though I thought I was holding it steady, apparently I wasn't.  Overall quality-wise, the video isn't bad, and I do like the look the three-second interval gives, it still isn't as good as I thought it would be.  
The iPhone's time-lapse video, on the other hand, came out smoother than the DJI Osmo Pocket's.  The dynamic range is also better, as is the coloration.  
The iPhone's video does look a bit boosted, though, and the DJI Osmo Pocket's video is a bit clearer too.  
DJI Osmo Pocket, Final Thoughts
There's no doubt that the DJI Osmo Pocket is a neat and convenient device.  Unfortunately, while better than the iPhone, it's image quality isn't different enough to justify carrying it.  And, at $350 for the device alone, I can't justify the cost; especially since it needs numerous optional accessories to be truly useful.    
As a result of my experience with the DJI Osmo Pocket, I've decided to return it.  Again, its image quality just isn't different enough from the iPhone to justify the extra cost and extra piece of equipment.  Thankfully, I bought my Osmo Pocket from crutchfield.com, which has a reasonable return policy.  So, back it goes!  And, no, I'm not replacing it with a GoPro.  I'm returning it and buying a Canon 6D Mark II kit from Crutchfield instead. ?
Crutchfield, by the way, participates with many online shopping portals: