No, my best flight ever wasn't some aspirational flight in a first class suite. It was actually a last-minute, red-eye flight in the very back of a Boeing 737 traveling from Honolulu to Portland with Alaska Airlines.
What made this flight so special? In short, it was the crew. And, in particular, one flight attendant named Damien. But, the entire crew was simply fantastic. They displayed so much pride in their work, care for the passengers, and such excellent camaraderie. It was truly a flight to remember, despite having what many would consider an unideal schedule and (for us) seats. But, I'll cover exactly why as I follow my standard review format for what is my best flight ever.
Ground Experience
To be quite honest, I took this flight nearly a year ago back in June 2019. I don't remember whole heck of a lot of what happened, which likely means it was your average experience. And, for Alaska, that's a good thing. That meant simply taking our bags to the drop line, getting them weighed, and being on our way. After all, these days, we almost always tag our bags at home and use a digital boarding pass.
TSA lines can be a crapshoot at HNL for late night departures. But, in this case, we got through the TSA Pre-Check lane within a few minutes and went about our usual routine of buying bottles of water and grabbing a terrible, late, airport dinner.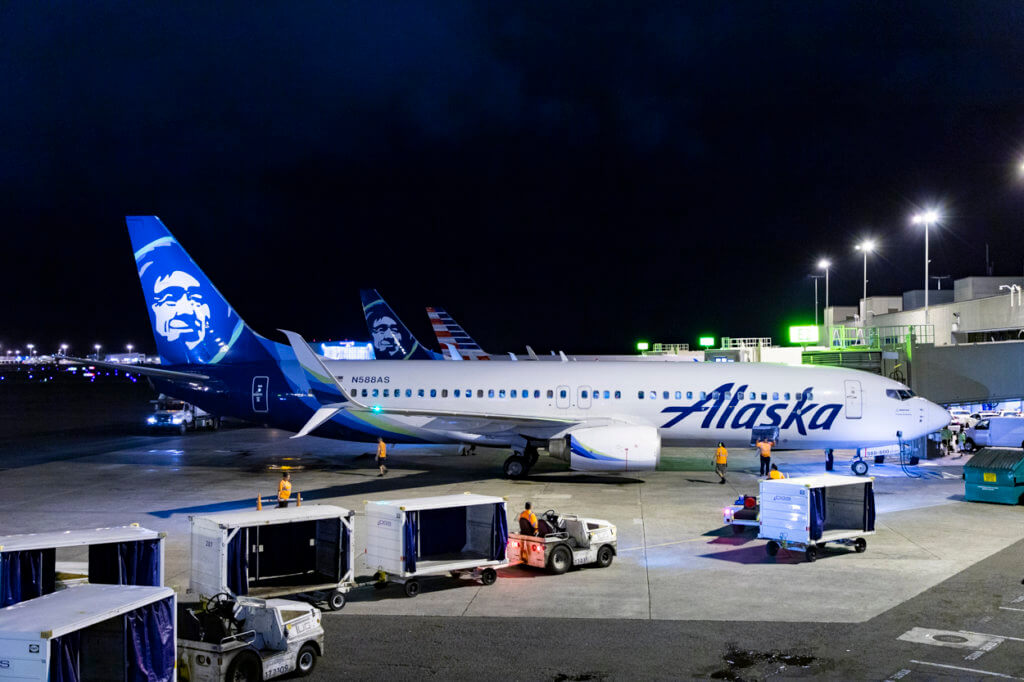 Boarding
Since we bought our tickets about a month out, the seat selection was pretty, um, slim. So, we ended up near the very back of the aircraft. However, that also meant, we were assigned Boarding Group C, which is Alaska's first boarding group after Elites and Premium Class.
Boarding began slightly ahead of schedule at 10:39 pm with the call for pre-boarding. That was quickly followed by first class at 10:01, Group A at 10:42, and Group C at 10:45 pm. Yeah, I don't recall what time Group B was called at, but, as you can see, there was only about a minute or two between each group.
Boarding wrapped a little after 11 pm, with the flight attendants announcing that they'd secured the lavatory doors at 11:06 pm.
What was remarkable about the boarding process, though, was the crew. Everyone greeted us very warmly and were all smiles. However, as we got towards the back of the plane, Damien introduced himself to us and offered to help us find our seats and stow our bags. Heck, he did this for EVERY SINGLE PASSENGER seated in the back half of the plane.
Speaking of the plane, our particular aircraft seated Alaska's older interior with smaller overhead bins.
Departure
At 11:20 pm, the cabin doors were closed. Four minutes later, we began our pushback slightly behind schedule.
Damien welcomed everyone aboard using a lot of Hawaiian language and english translations. He used so much Hawaiian, in fact, that I had to double check and make sure we were on an Alaska Air flight and not a Hawaiian one! Damien also made it a point to recognize a couple of school sports teams flying with us and asked everyone to give them a warm welcome and some encouragement.
Our Captain then followed up by thanking us for flying with Alaska. He then notified us that our flight that night would be 5 hours and 10 minutes, putting us in to Portland at about 7:55 am. Afterwards, he introduced our flight crew by name and position and expressed how much he enjoyed flying with them, and then explained an issue our particular aircraft was having with its entertainment system.
As we made our way to Honolulu's runway 8R, Damien came through the cabin to make final checks and collect trash. It took us about 15 minutes to get out there, where we had to hold a bit for other departing aircraft. Then, at 11:47 pm, we began our takeoff roll.
In-Flight
Shortly after takeoff, our crew sprung into action with the usual Alaska Air procedures. Of course, they did things a little bit differently. They took extra steps to make sure passengers had what the needed and were comfortable.
For Mrs. Island Miler and I, we declined everything except a cup of water and try to get to sleep as soon as possible.
As is often the case for flights from Hawaii, there was a bit of mild chop throughout the first third or so of the flight.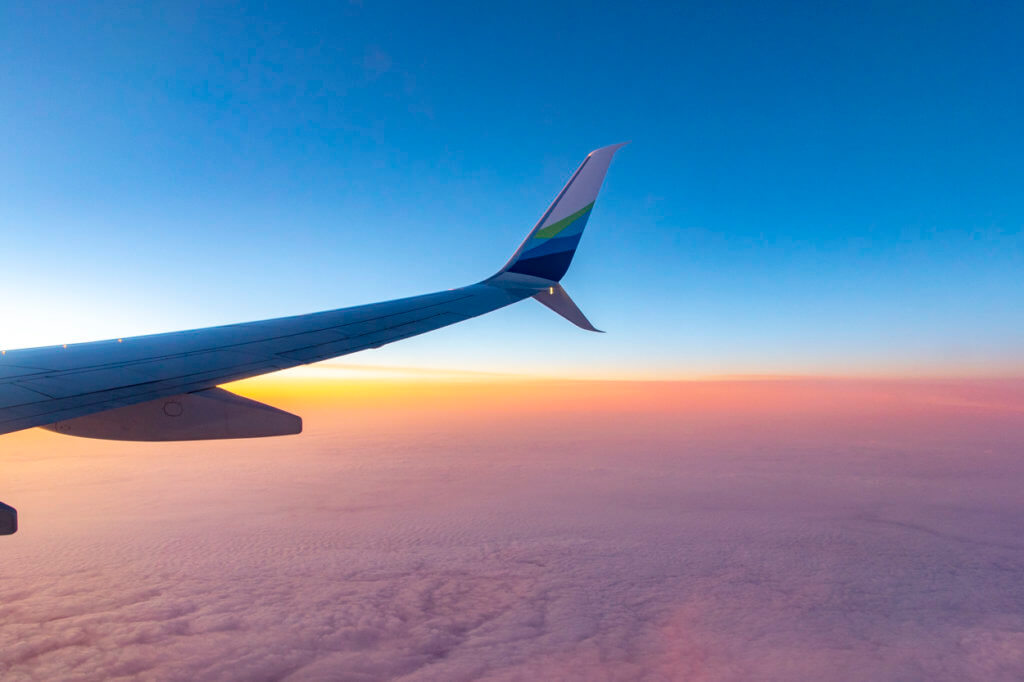 Arrival
Though we had a fitful night of sleep, in no time the Oregon Coast came into view. Then, not long after, we began our initial descent at 7:27 am PT (4:27 am HST). Much like they did on departure, the flight crew secured the lavatory doors as they came around collecting rented players.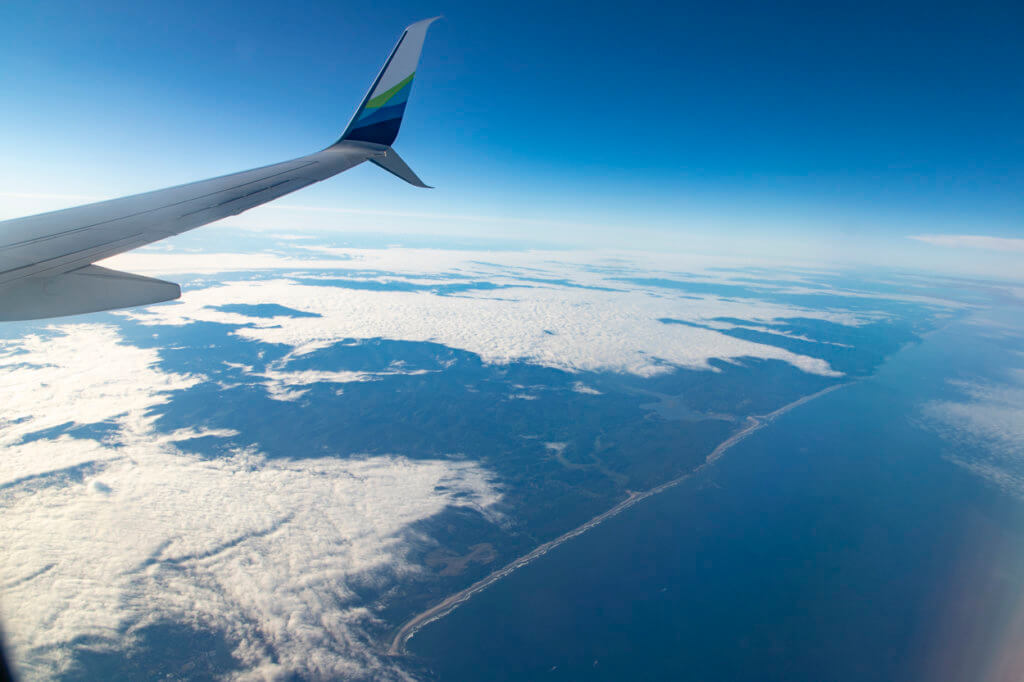 At 7:49 am PT, we began our final descent and touched down at Portland International Airport two minutes later. After a quick taxi, we arrived at our gate a 7:57 am, with the doors opening about a minute or two after.
While we taxied to our gate, our flight crew noted that a few passengers had tight connections. As a result, they asked those with connections to press the flight attendant call button. Then, they asked all other passengers to remain seated once we arrived to allow these passengers to deplane first. Remarkably, everyone complied with this request.
Now, you're probably wondering if my bag came out on time. And, I have no idea. My good buddy was waiting for us right before we got to the baggage claim, so we ended up stopping and talking story for a while before retrieving our bags.
My Best Flight Ever – AS 798 HNL to PDX, Final Thoughts
Again, there was nothing really remarkable about this flight. In fact, as I said earlier, this should've been a terrible flight given the less than ideal seating and time. But, thanks to the outstanding crew on this flight, it ended up being the best flight I've flown on any airline. And that says a lot given how good Alaska's flight crews usually are.
Long Weekend in Portland
My Best Flight Ever – AS 978 HNL to PDX