During our recent staycation at the Waikiki Beach Marriott, we chose not to get breakfast on-property. However, the choices didn't look that great. So, we decided to head over to Hawaiian Crown Cafe to give their acai bowl a try and grab some goodies.
Hawaiian Crown Pineapples
Everyone knows and loves Maui Gold pineapples – and for good reason. Maui Gold pineapples are sweet, flavorful, low-acid, yellow-fleshed pineapples. But, there's another type of yellow-fleshed pineapple that's equally good, if not better – Hawaiian Crown's Kunia Gold pineapple. And, as the name suggests, these pineapples are grown on Oahu, not Maui. That said, they're really hard to find. In fact, typically, you can only buy them from their cafe, farmer's market stands, and online. So, while we were staying nearby, I made it a point to visit the Hawaiian Crown Cafe in Waikiki.
Location + Products
The Hawaiian Crown Cafe in Waikiki is located along Kuhio Avenue rather than the main Kalakaua Avenue. However, it is a short, two-ish-minute walk away from the International Market Place and about five minutes from the Waikiki Beach Marriott. Admittedly, the area immediately around the cafe can be a bit sketchy by Hawaii standards. But, in reality, it's not all that bad. Especially with the International Market Place so nearby.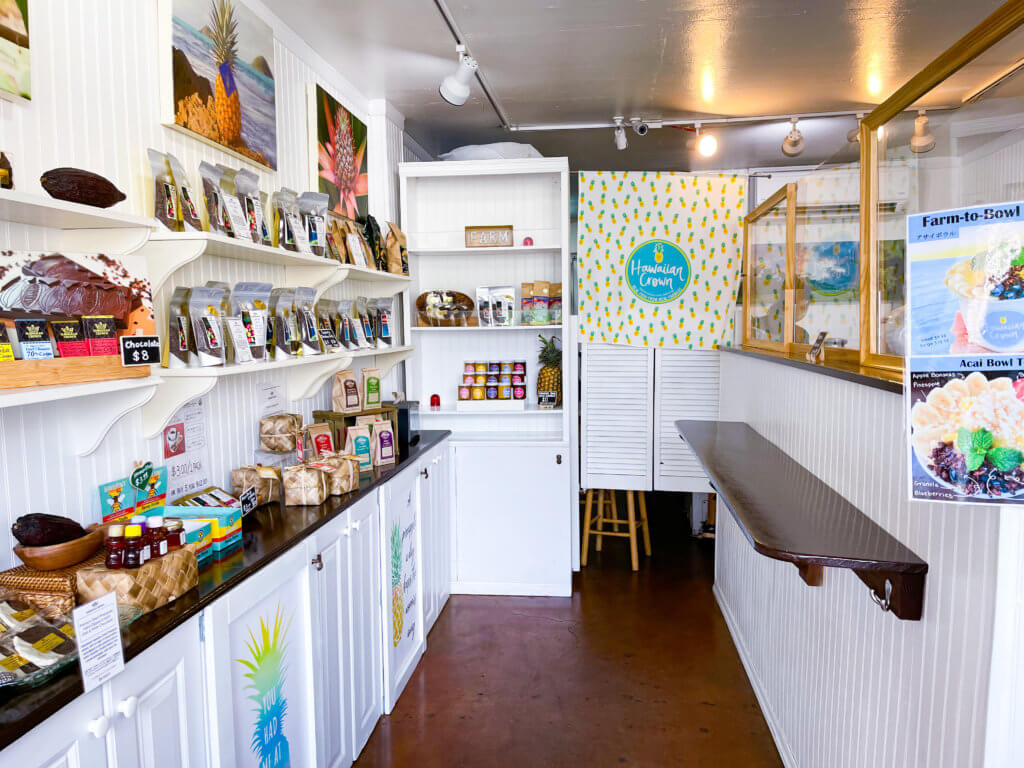 Inside, the shop is a cozy space packed to the brim with local products. Here, you'll find, not only their signature pineapples, but preserves, honey, and tree-to-bar chocolates from the Big Island. In fact, virtually everything at the Hawaiian Crown Cafe, except for their pineapples, are from the Big Island.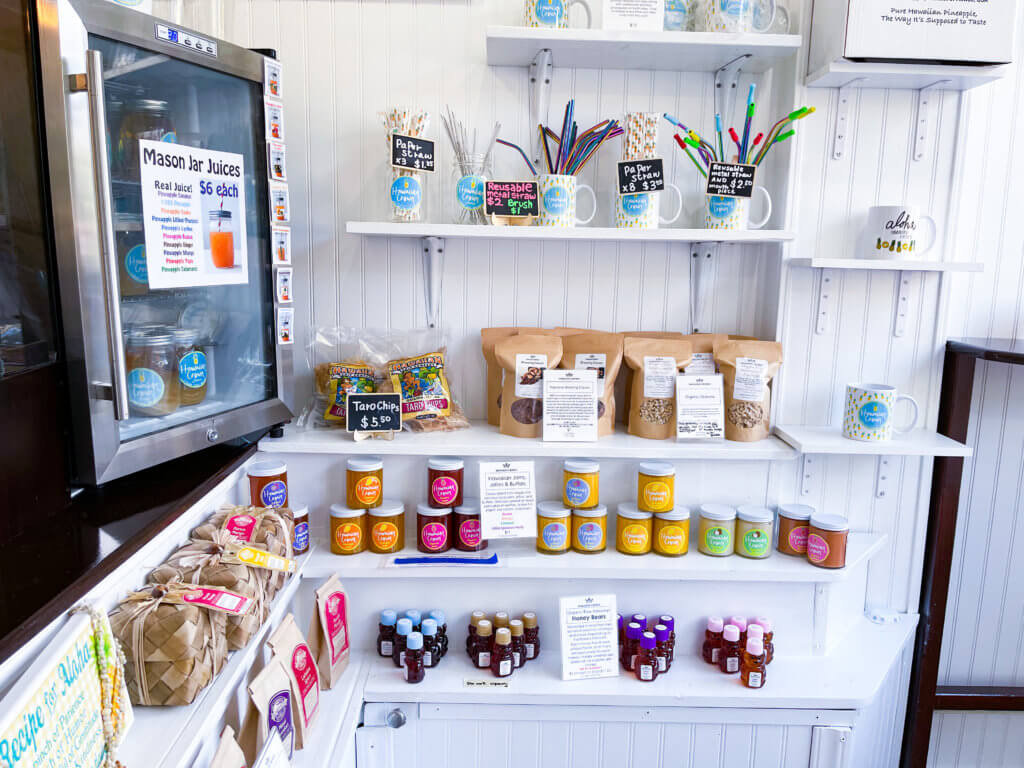 Of course, the cafe also offers juices, smoothies, and acai bowls. During this particular visit, I bought some honey, dark chocolate, a pineapple, a smoothie, and an acai bowl.
Acai Bowl
You already know how I feel about Hawaiian Crown pineapples, so let's talk about their acai bowl – the one food item on the menu.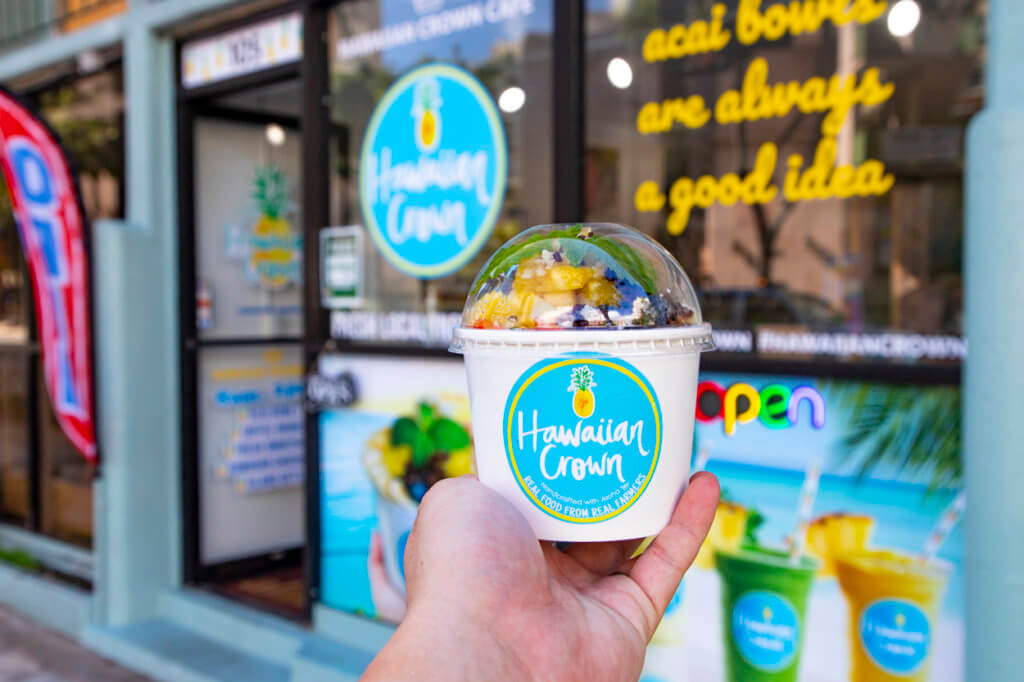 These guys come in two sizes – small and large. I opted for small this time around. And let me tell you, these things come piled high with fresh fruit. More so, I feel, that most other acai bowls.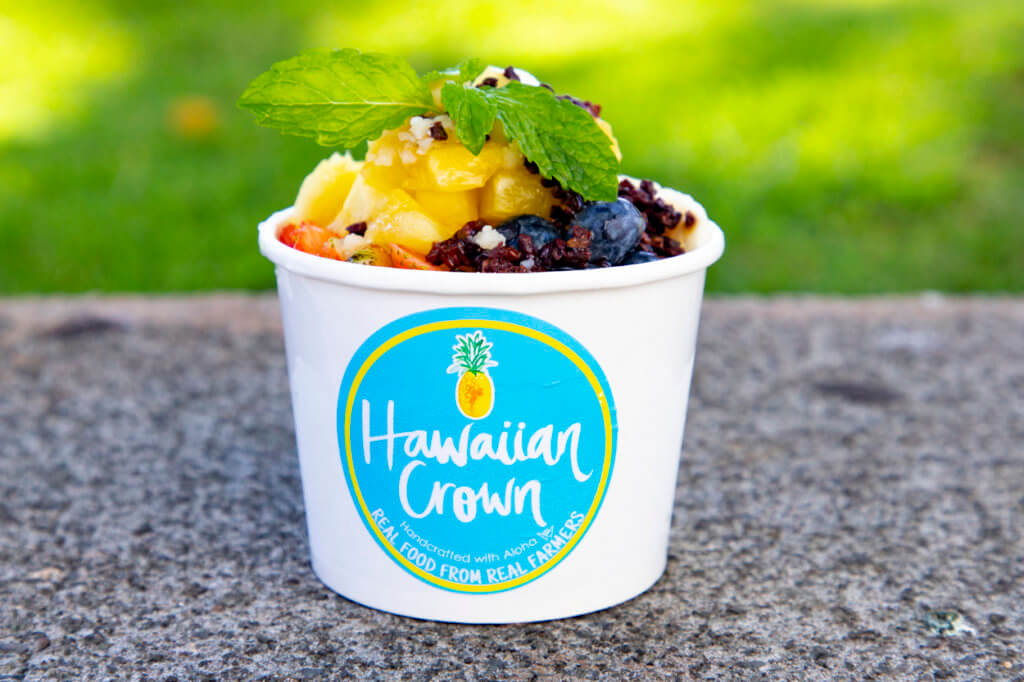 The fruit in my bowl included strawberries, blueberries, bananas, and Hawaiian Crown pineapple. In addition to that, though, my bowl was also topped with honey, cacao nibs, and coconut.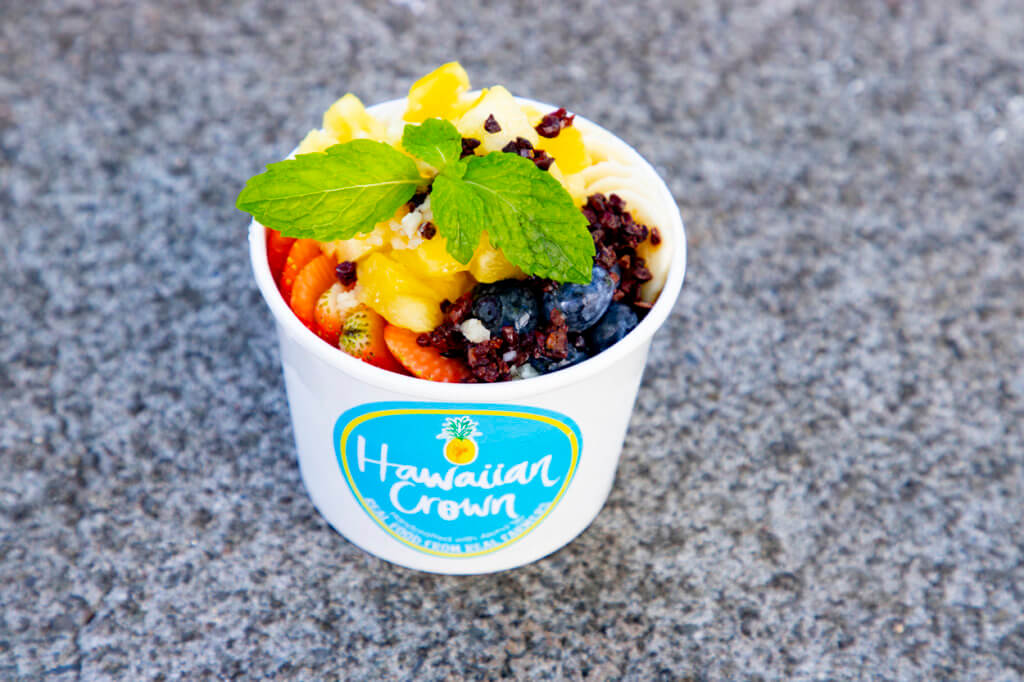 While the pineapple was certainly good, the thing that really made this acai bowl for me is the cacao nibs. Aside from a crunch, the nibs also add a light but deep chocolate flavor to the bowl too. It's far better than Island Vintage's Cacao Moana Bowl which really skimps on the cacao nibs, in my opinion. That said, if I had one criticism it is that the acai itself was too icy.
Hawaiian Crown Cafe, Final Thoughts
I'm so glad I finally got to give Hawaiian Crown Cafe a try. Not only to get one of my favorite pineapples but because I also got to try their wonderful acai bowl. In fact, I think the Hawaiian Crown Cafe acai bowl may be one of my new favorites. So, if you're in the area, I encourage you to give them a shot. Even if acai isn't your kind of thing, stop by and give their pineapple a try. I guarantee you, it'll be one of the best pineapples you've ever had.
My Not-2020 Honolulu Marathon Staycation
My Not-2020 Honolulu Marathon Staycation Introduction
Review: Hawaiian Crown Cafe