I've rented from Silvercar Seattle once before. This time, however, I needed a bigger car. So, I'm going to review the Silvercar Seattle 2019 Audi Q5 I rented to drive my mom and her parents around the Pacific Northwest.
I usually rent an Audi A4 when renting with Silvercar, as it's normally just Mrs. Island Miler and I. This time, though, there'd be four of us and all our bags, so larger car was needed. Unfortunately, Silvercar Seattle didn't have the Q7 yet, so the Q5 it was!
Pick-Up Experience
After retrieving my checked bag, I jumped on the CONRAC shuttle and sent Silvercar a text letting them know I'm on my way. The shuttle from the terminal to the CONRAC takes about 10 minutes. Then, I went over to the pick-up/drop-off area and waited for my Silvercar rep.
About 10 to 15 minutes later, my rep arrived and drove me over to their facility. From there, they quickly got me into a Q5 and got me on my way. As always, service was fantastic, and, unlike the LAS location, the SEA location wasn't understaffed so things went much smoother.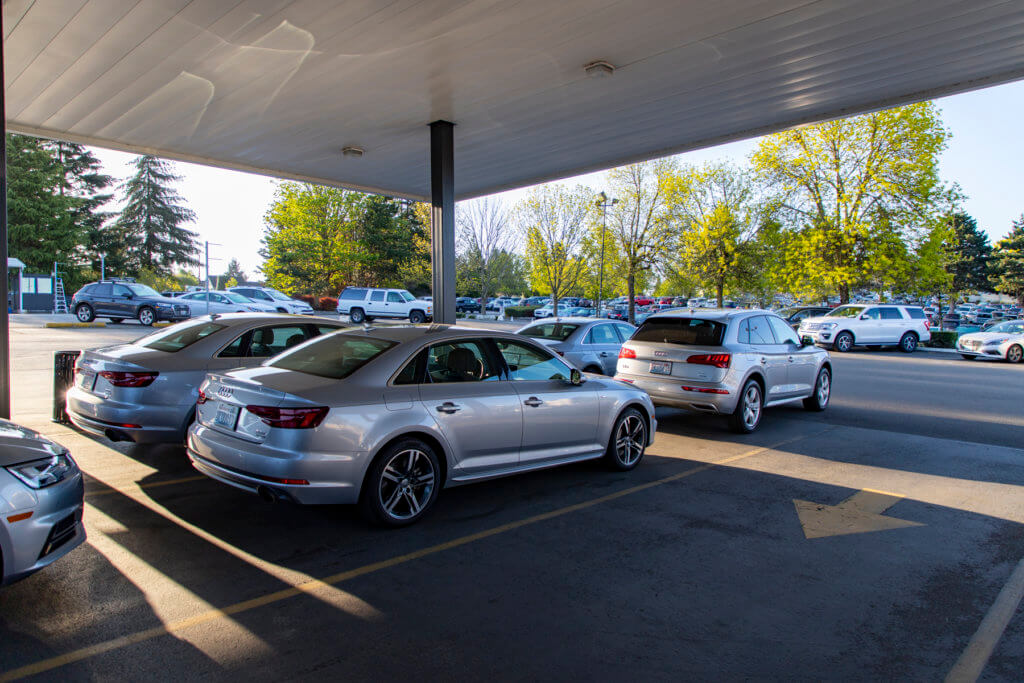 Audi Q5 Features
For my rental, I had a brand new 2019 Q5, which was awesome. Just take a look at some of the interior features! My Q5 had an inductive charging pad, Audi's 12.3-inch instrument display, Audi MMI all-in-touch, Audi Connect 4G LTE WiFi, satellite navigation, Bang & Olufsen audio system, Audi sense pre-collision systems, three-zone climate control, heated + powered leather seats, and a panoramic moonroof.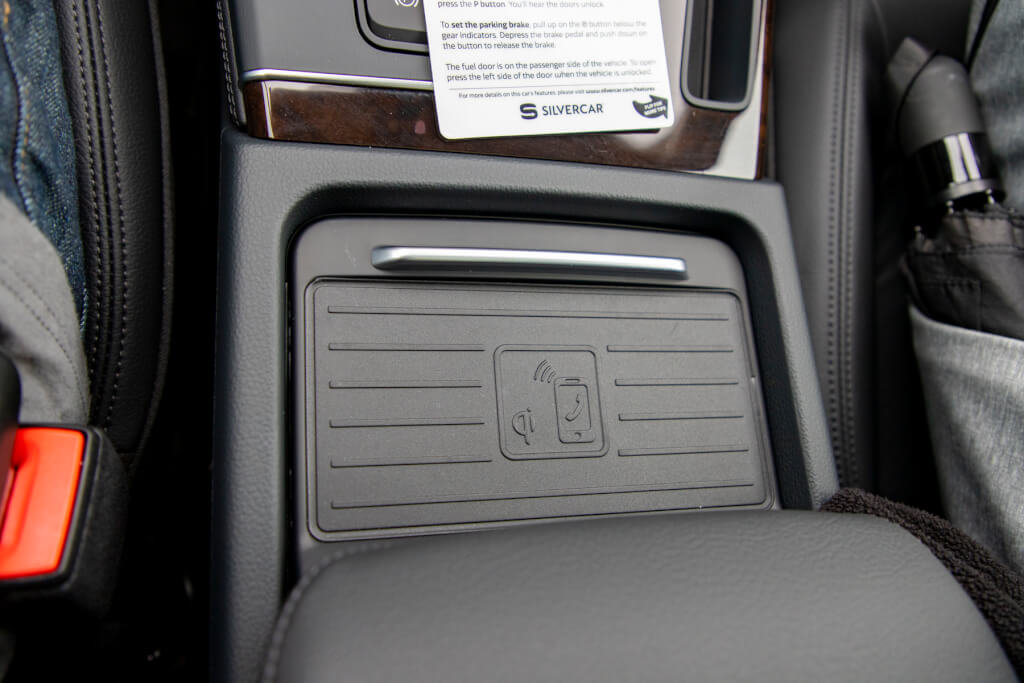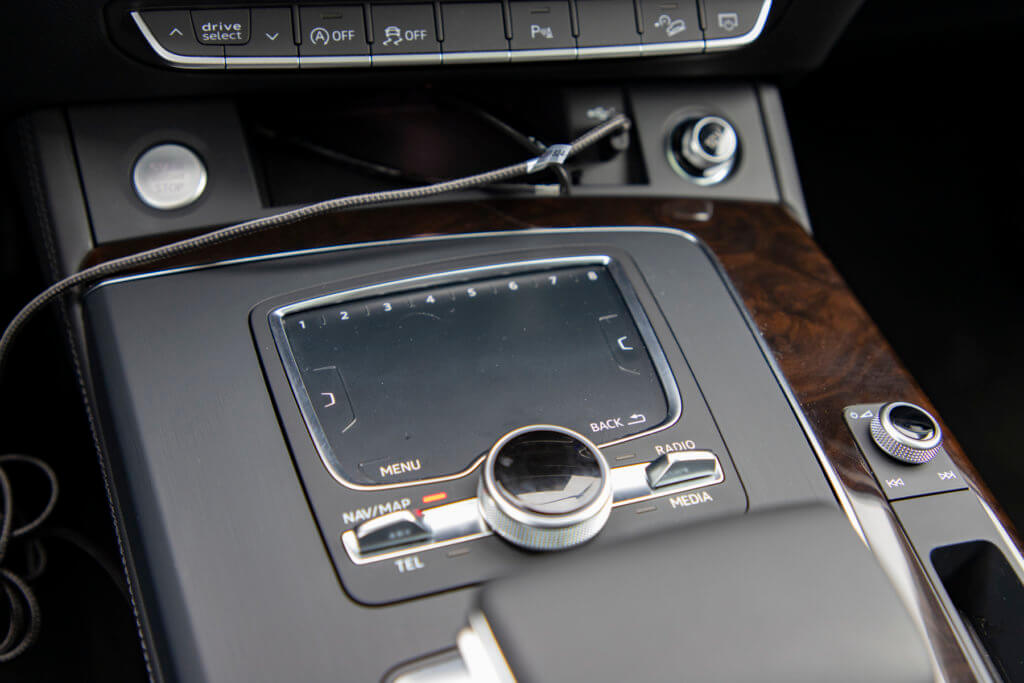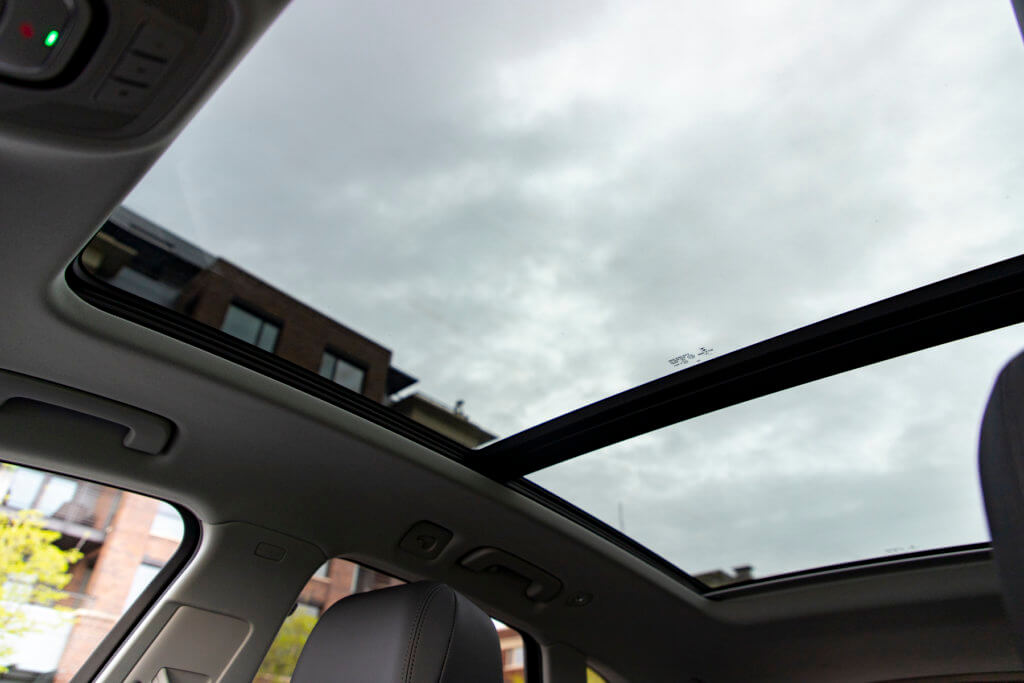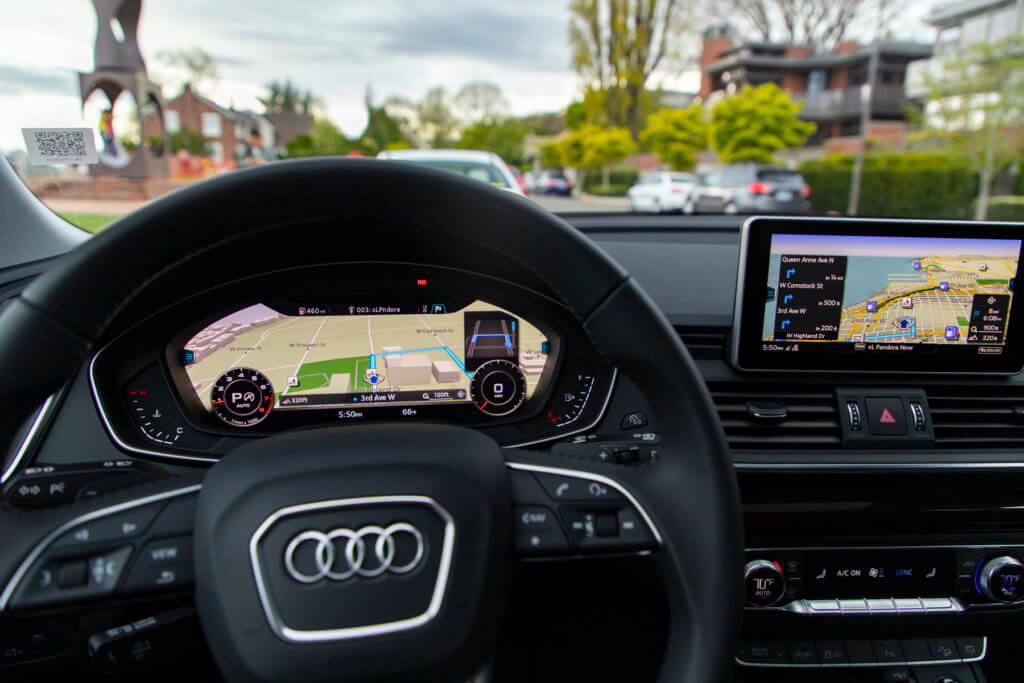 The inductive charging pad is a nice feature to have, but it's also annoying. You see, the pad covers the cupholders while you're using it. So you can use the cupholders and charge your phone wirelessly at the same time. That's a terrible design decision if you ask me, but I can see why they did it. Thankfully, there's a USB port in the dash and in the armrest, so I could use that to charge my phone too.
Q5 Interior Space
Now, if you aren't familiar with Audi's lineup, you might find this next bit of info surprising; the A4 and Q5 aren't that dissimilar when it comes to interior space. Upfront, the Q5 offers 41 inches of legroom, while the A4 has 41.3 inches. Meanwhile, in the back, the Q5 has 37.8 inches of legroom, while the A4 makes do with 35.7 inches. The reason these numbers are so similar, by the way, is because the Q5 and A4 (and even A5) share the same platform. But legroom is kind of where the similarities between the two cars end.
Naturally, given its larger greenhouse, the Q5 has much better headroom, coming in at 40.2 inches, versus the A4's 38.9 inches. Plus, the higher ride height makes the Q5 easier to get in and out of than the A4, which is an important consideration when driving around your grandparents.
Another important consideration is, of course, cargo space. Being that I had a checked bag, a carry-on, and a large backpack, plus all the bags for my mom and her parents, we needed as much cargo room as we could get. The Q5 has 25.1 cubic feet of cargo space, which blow's the A4's 13 cubic feet out of the water. But, you know what? Even that was barely enough.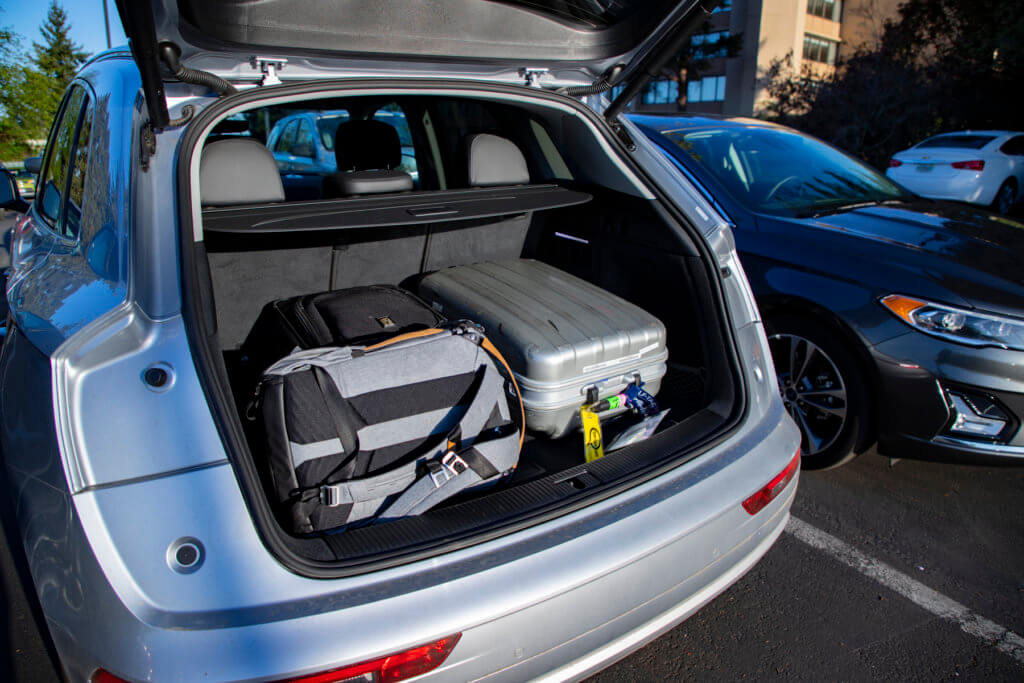 The above is what the trunk looks like with just my bags in it. We had to stack two more checked bags and a couple of duffles onto that as well. That meant not being able to use the cargo cover when moving between hotels. Worst, the thing got in the way and wasn't removable. But the cargo cover was good to have during everyday activities for, you know, security concerns.
Performance + Looks
The Q5 is not a performance car by any means; it's a family hauler. But, you know what? The thing can haul-ass. I floored it a couple of times (without anyone else in the car), and it jumped off the line quickly, pressing me into my seat. But, that isn't really surprising. After all, the Q5 shares its turbo-charged, 248 hp + 273 ft/lb of torque, in-line four with the A4. I liken it to something of a German Forester XT/WRX combo, though, with more torque and less horsepower. For reference, the WRX has 268 hp + 258 ft/lb of torque.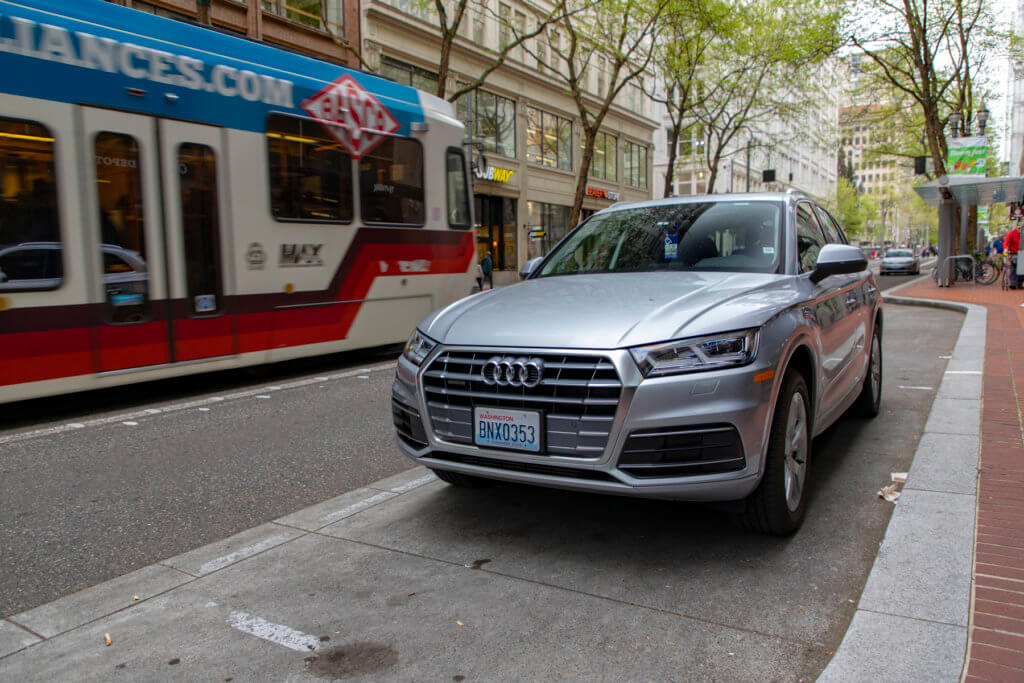 That power, by the way, is transmitted to all four wheels via a 7-speed S Tronic dual-clutch automatic. It's a snappy transmission and only lost its composure a couple of times during traffic crawling. It was, by all means, a well-behaved dual-clutch auto, that felt mostly like a slushbox in traffic, and provided quick, sharp shifts during spirited driving. And, better yet, rolling back on hills wasn't an issue (at least not that I noticed) as can be the case with dual-clutch autos.
As far as looks go, I think it looks like a bloated A4, at least from the front. But, again, that's not surprising, given their similar underpinnings. From the back, the thing looks even less appealing. There are too many lines all over the place, and wtf is up with those giant reflectors in the bumper?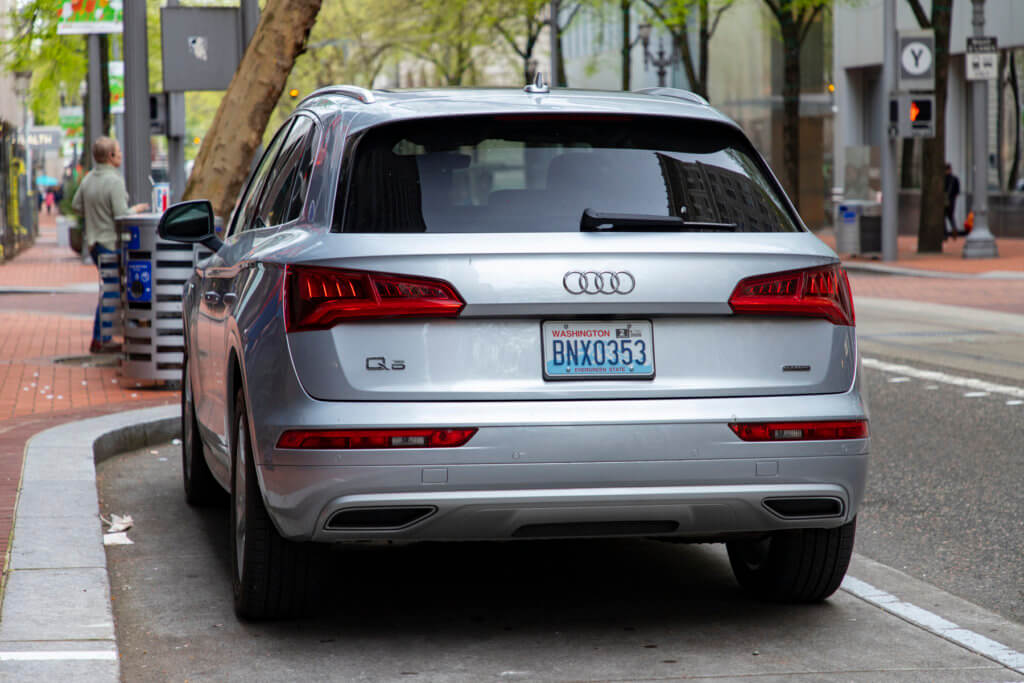 Return Experience
At the end of the trip, I dropped my parents off at the airport, went back to our hotel, finished packing, went to get gas, and headed back to Silvercar. There, the actual return process was as quick and painless as it usually is. And after completing the return, they instructed me to wait with a few others to jump on their shuttle.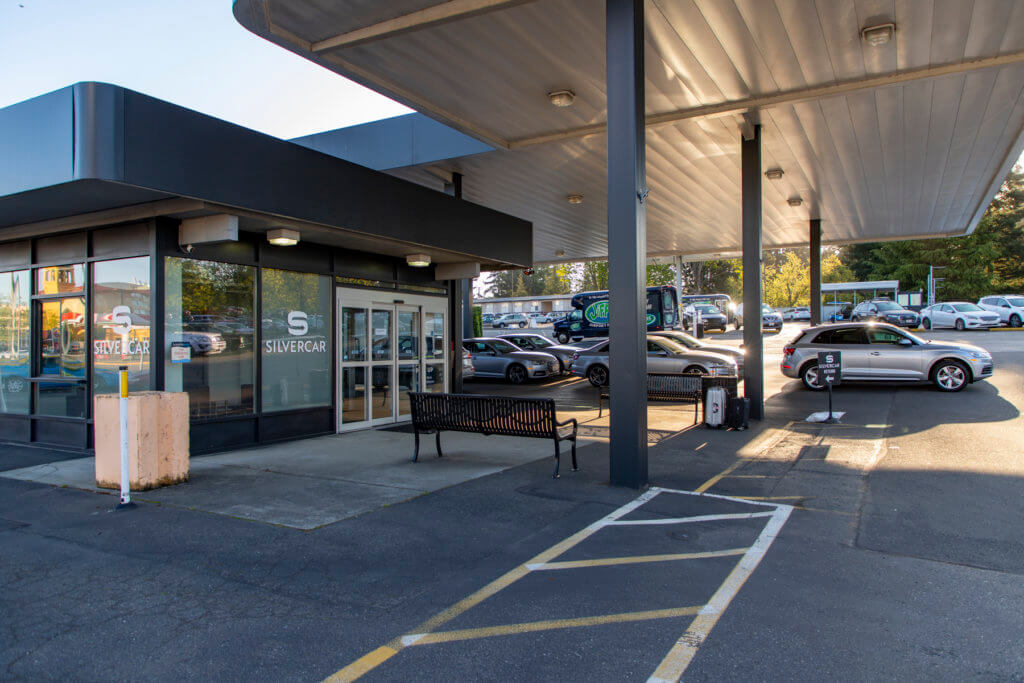 Unlike other locations, there is no Silvercar shuttle here. Instead, they use a different company to help, which is that black shuttle in the above photo. The driver was super friendly and we got underway pretty quickly. Unlike the arrival, though, we didn't go back to the CONRAC. Instead, the shuttle took us directly to the airport, which was nice. It does drop you off on the bottom floor of the parking structure, though, so you'll need to make your way upstairs and across the bridge to the check-in lobbies.
Silvercar Seattle 2019 Audi Q5 Review, Final Thoughts
My experience with Silvercar Seattle this past April was, excellent, as is usually the case. The only difference, really, is that I rented a larger vehicle. And, you know what? The Q5 served admirably, with excellent creature comforts and good performance. Its space was a little lacking, though, so I'd opt for the Q7 if available the next time I need to transport four people (including me). Otherwise, I'll continue to rent the A4 when it's just me and Mrs. Island Miler.
Touring the PNW with My Grandparents
Silvercar Seattle 2019 Audi Q5 Review