The first time I went to Seattle, I hoped that Silvercar would enter that market.  They did not, but this last time they were there, and I rented from them.
My recent trip to Las Vegas was the first time I ever rented from Silvercar.  For those of you that aren't familiar with the company, they're a rental car agency.  But unlike other rental agencies, Silvercar is all-inclusive and only rents out silver Audi A4s and Q5s.
Location
As is often the case with Silvercar, their Seattle location is located away from the Seatac Car Rental Center.  So when you take the shuttle to the car rental center, Silvercar will pick you up and drive you to their location.  It's about two miles away from the car rental center and takes about five to ten minutes to get there.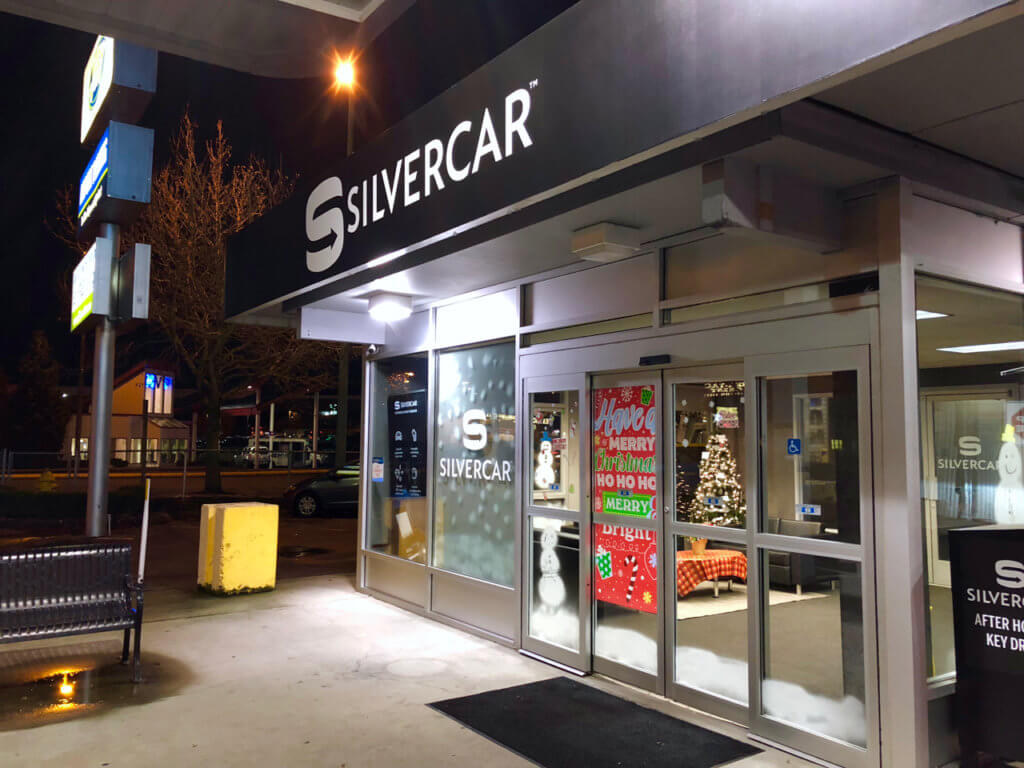 Service
The Seattle location opens at 7:00 am, and our flight arrived early at 6:00 am.  So after collecting our bags Mrs. Island Miler and I hung out in the baggage claim area before heading to the car rental facility around 6:45 am.  And at 7:00 am sharp, I got a call from Silvercar saying they had just opened, and that they'd be by to pick us up in 10 minutes.
Sure enough, 10 minutes later, our Silvercar arrived with the rep that called us earlier.  And after he parked the car, he got out into the rain, took our bags, loaded them into the car, and took us back to the Silvercar facility.  Once there, we finalized the rental, and he went over the new features of the 2017 A4 we had, and we were off!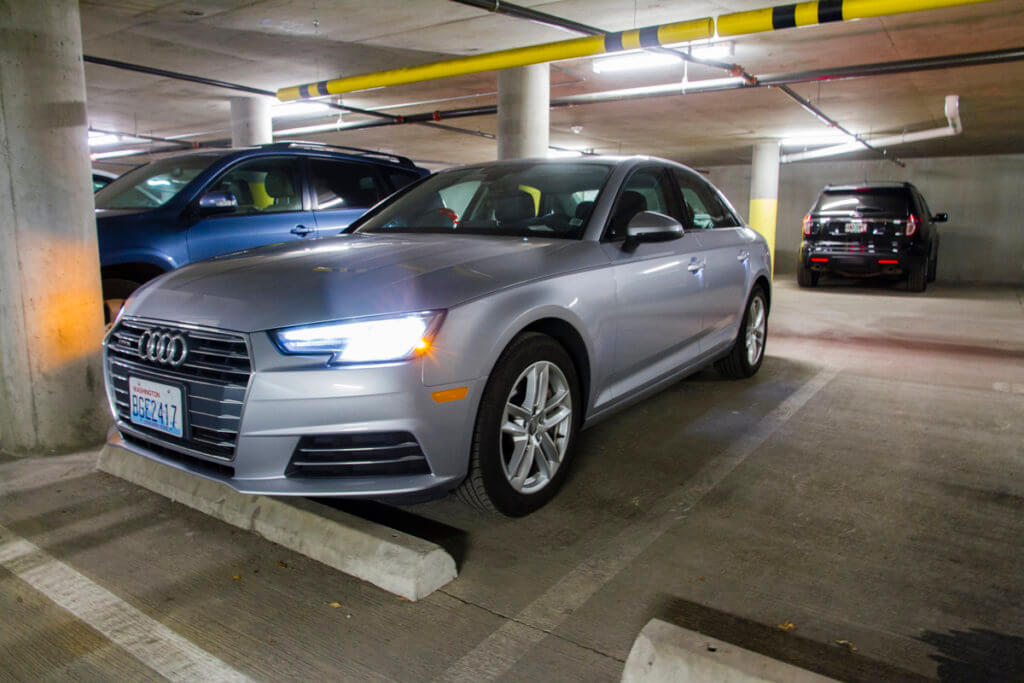 Vehicle
As I said earlier, our car was a 2017 Audi A4 with only a couple thousand miles on it.  It's reasonably similar to the 2015 we had in Vegas, but with better technology.  The most significant differences were, of course, the improved exterior LED lighting, the larger multifunctional display in the dash, improved WiFi, enhanced reverse camera, and the touch-input capabilities.  What I didn't like, though, was the lack of blind spot monitoring combined with the tiny side mirrors, and the auto-dimming mirrors.  The auto-dimming especially was maddening, as you couldn't defeat it and made it difficult to see at night.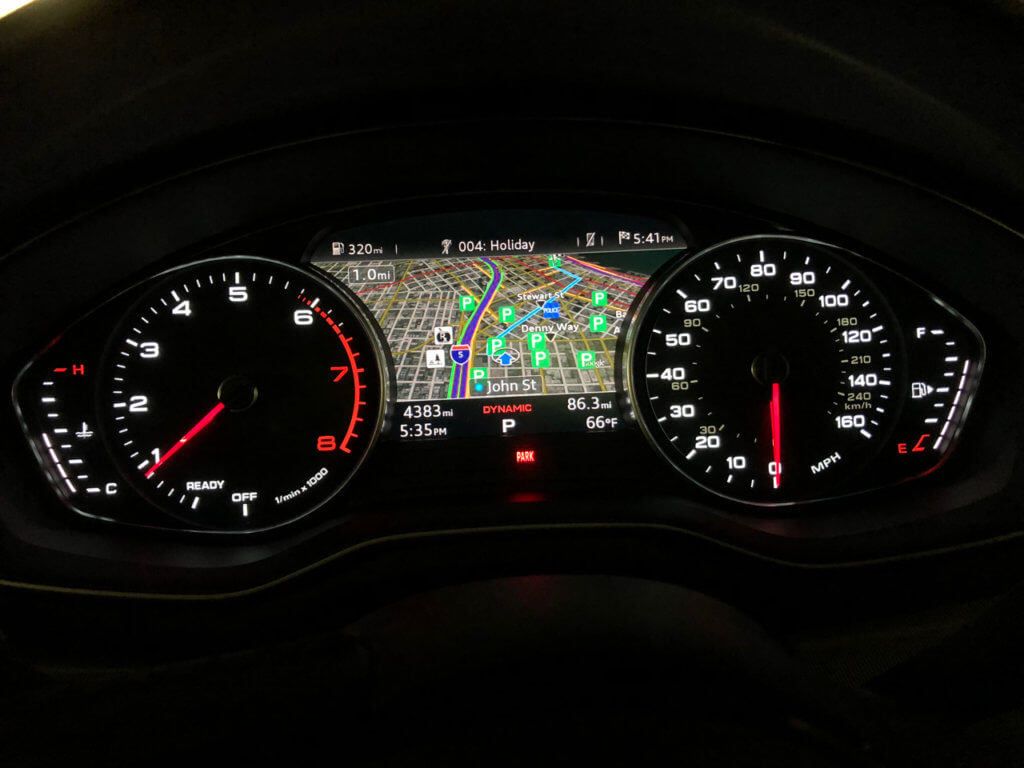 Those differences aside, the 2017 Audi A4 provided a nice, confident ride.  It has the same 2.0-litre turbocharged four-cylinder engine with all-wheel drive.
Cost
Unfortunately, Silvercar didn't have vehicles available for the duration of my stay, though few other rental agencies did either.  And, ironically, for the length of our rental, Silvercar was cheaper than renting a sub-compact from a larger agency.  At the original rate, my a five-day rental would have come out to $338.03.  But, after applying the Chase Sapphire Reserve discount, the price dropped to $239.02.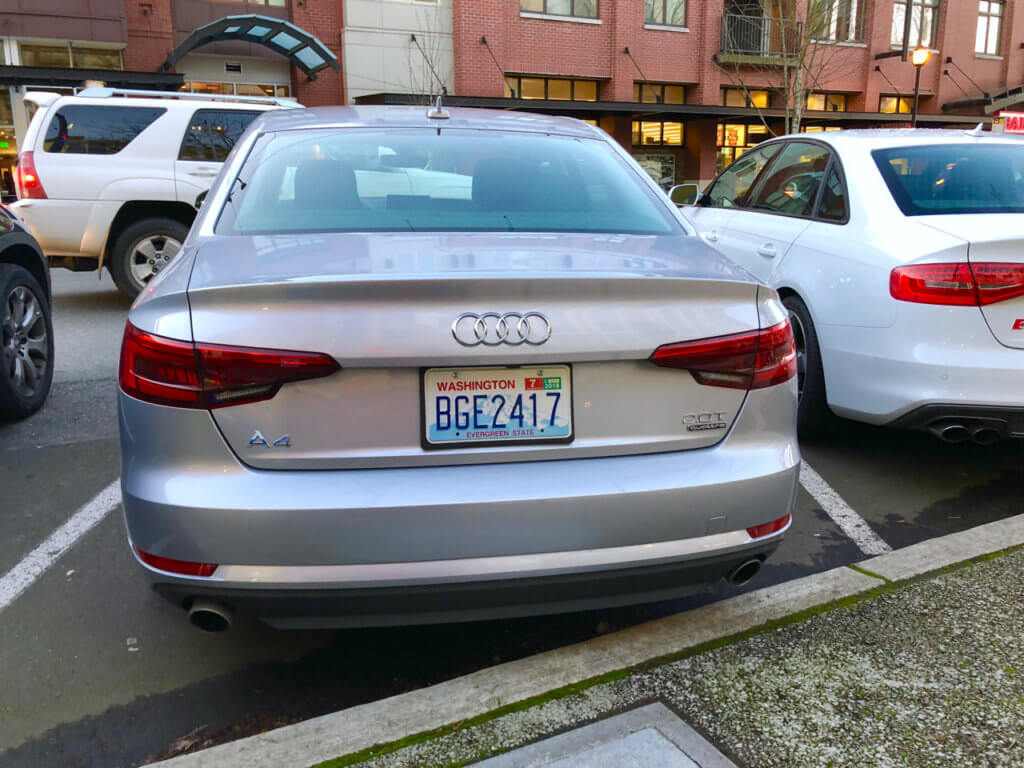 Silvercar Seattle, Final Thoughts
I love Silvercar, and so far both our Vegas and Seattle experiences were very positive.  The service is always excellent, and the prices are usually very reasonable, especially for what you're getting.  My only complaint would be that the location is very tiny and has no pick-up or drop-off areas.  However, there's a Taco Bell right next door, so it isn't a big deal.
Snowy Seattle Trip Report
Alaska Airlines Premium Class HNL-SEA
Silvercar Seattle