Last week, Southwest Airlines gave surfers an early Christmas present. Surfboards fly free on Southwest! However, this applies only to intra-Hawaii flights; you'll still need to pay for your board on flights to and from the islands.
Prior to Southwest's announcement last week, the airline charged $75 each way to check a surfboard systemwide. So, it didn't matter if you were flying from San Jose to Honolulu, Portland to Los Angeles, New York to Cabo, or Honolulu to Kahului, it was all the same. But not anymore.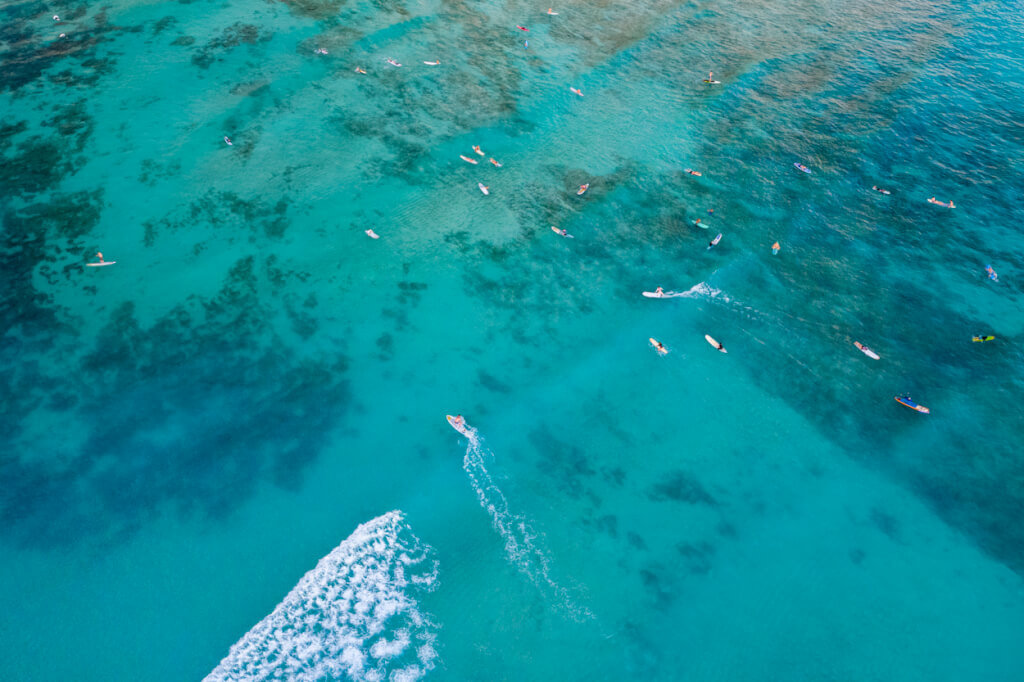 Surfboards Fly Free
As of last week, Southwest Airlines amended its baggage fee schedule to include surfboards as a free item when traveling within the Hawaiian Islands. It's important to note, however, that a surfboard does count as a checked bag under Southwest's two free checked bag policy. And, I suspect that such a stipulation won't matter much for most. However, if you do need to check a third bag, that'll cost you $75 each way. Bags over 50 lbs and up to 100 lbs incur an additional $75 fee each way.
It's worth reminding that Southwest now serves all of the Hawaiian islands. Currently, flights operate daily between Honolulu and Lihue, Kahului, and Kona. And beginning January 19, 2020, you'll be able to fly between Honolulu and Hilo, and Kona and Kahului too.
The Competition
In case you're wondering, Hawaiian Airlines charges $35 each way to check a surfboard on intra-Hawaii flights. That fee rises to $100 for flights between Hawaii and the Continental U.S. And, of course, the charge $25 for your first checked bag, $35 for the second, and $50 for the third on inter-island flights. Hawaiian Airlines World Elite Mastercard cardholders get their first checked bag for free.
For surfers looking to travel from the Continental U.S. to Hawaii and do some island hopping, Southwest is the clear fee winner here. With Southwest, you'll pay $150 to get your surfboards to and from the islands. Period. With Hawaiian, that'll cost you $200, plus $35 for each inter-island flight you take. And that's before regular bag fees kick in.
Surfboards Fly Free on Southwest, Final Thoughts
While this piece of news doesn't apply to me, it's certainly great news for Hawaii residents and visitors alike. It seems fitting that we be able to transport surfboards for free here in the land that first popularized the sport. Especially now during big wave surf season out on Hawaii's north-facing shores.