Weeks into the shutdown of the global travel system, travel loyalty programs are extending status for their members. And, here in the US, three hotels and two airlines have taken action so far.
Delta SkyMiles
Delta was the first major US airline to make adjustments to its loyalty program for its members. First up, they're extending all Medallion statuses through 2021. So, you get to keep your current status all this year and next year – the next time you need to requalify is for 2022.
For Sky Club members, Delta is extending expiration dates. To qualify, your expiration date must be March 1, 2020, or later. If it is, you get an extra six months of membership for free. Reserve cardholders get the same extension for their one-time guess passes.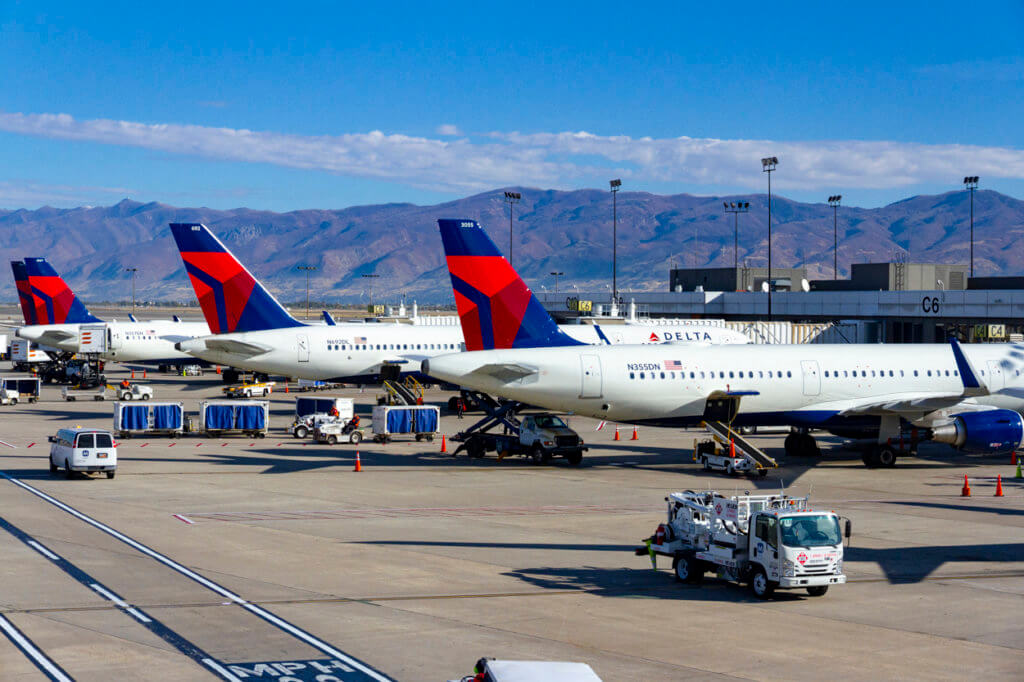 As far as Delta credit cards go, Delta Gold Card members get a six-month extension to the expiration of their $100 certificate. Platinum and Reserve cardholders with a companion certificate expiration of March 1 to June 30, 2020, can book flights with it through December 31, 2020, for travel between July 1, 2020, and April 2021.
Upgrade Certificates and $200 Vouchers get the same extensions as the Platinum and Reserve companion certificates, and SkyMiles Select members get a six-month extension for their priority boarding benefit and unused drink vouchers.
Hilton Honors
As of March 25, 2020, Hilton did a few things for its Honors members. First, the hotelier delayed status downgrades through March 31, 2020. Then, whatever status members earned for the 2020 year, they'll keep through March 31, 2022 – meaning you get to keep your current status for two years!
Outside of status extensions, Hilton is also pausing the expiration of all points at least through to the end of the year. And all current and newly issued credit card certificates(through August 31, 2020), are having their expiration dates pushed to August 30, 2021.
IHG Rewards Club
As far as I know, IHG was the first program to make concessions for its loyalty program members. However, they aren't offering status extensions. Instead, they're reducing elite status qualifications for 2021 – at least for now.

Additionally, IHG is extending points expirations for members with points expiring between April 1 and June 30, 2020. No specifics are given, though, as they say they'll contact members directly.
As far as credit card certificates go, IHG states that ones that are expiring from March 1, are now valid through December 30, 2020. Further, certificates issued in 2020 get an 18-month expiration now.
United MileagePlus
Following in Delta's footsteps (as always), United is granting status extensions for its MileagePlus members as well. As a result, members get to keep their current status through January 31, 2021. Further, they're lowering all qualification criteria by 50% for 2021 statuses. As a result, you can attain 1k status by flying 26 flights this year and earning 9,000 PQPs. Or, you can qualify by earning 12,000 PQPs.
Earning PQPs, by the way, got easier too. The number of PQPs United Explorer Club credit card cardholders can earn is doubling. Other United Club Cards can now earn quadruple the number of PQPs they typically can.
Other things United is doing for its members include:
PlusPoints expiration extensions of six months for all those expiring through January 31, 2021
Extending all United Club expirations out by six months
All electronic travel certificates valid as of, or issued after April 1, 2020, now have a 24-month expiration
Award flight redeposit fees are being waived for flights through the end of May 2020
For all flights made at least 30 days before the date of travel for all of 2020 will have their award redeposit fees waived too
World of Hyatt
Much like Hilton, Hyatt is extending members' statuses too. So, whatever status you had as of March 31, 2020, you get to keep through February 28, 2022. Further, all unused Free Night Certificates, Suite Upgrades, or Club Lounge Access Rewards that have expiration dates of March 31 to December 31, 2020, are getting an extension to December 31, 2021.
On the points side of thing, Hyatt is suspending expirations through December 31, 2020. Hyatt is also postponing the implementation of peak and off-peak award pricing until sometime in 2021. Not that it really matters to me, though, as Hyatt points are proving to be extremely difficult for me to use.
Travel Loyalty Programs Extending Status, Final Thoughts
Thus far, that's all of the loyalty program concessions I know of. As of this writing, Marriott has still yet to commit to extending statuses or reducing status qualifications. American and Alaska similarly haven't provided any concessions yet too. In fact, I'm a little disappointed in Alaska at the moment since they're saying that I'll be forfeiting my credit card companion certificate if I cancel my flight. A flight I have scheduled for May 3. But, I'll just sit tight for the moment and hope for the best.