There's no doubt that the World of Hyatt loyalty program is an excellent program if you're a top-tier elite. But if you're just trying to redeem points, it can be frustrating. And I'm done playing games with World of Hyatt.
Since Marriott absorbed Starwood Preferred Guest into Marriott Rewards and gave us the awful Bonvoy program, the World of Hyatt has been the darling of the points & miles world. They're often lauded for their Globalist benefits, which includes confirmed suite upgrades. But, for me, a lowly Explorist, the benefits are mediocre at best. Plus, I find it far more difficult to use Hyatt points than those of Marriott or Hilton.
Award Night Hell
As you all know, I don't travel a whole heck of a lot – maybe two or three times per year. So, often, I'll try to use my World of Hyatt Visa certificate close to home. But, despite Hawaii being home to a few properties at which you can use the certificate, you kind of can't unless you're willing to redeem additional points. For example, I recently learned that the Lahaina Shores is a Category 4 hotel. But when I tried to redeem, I couldn't find any available inventory.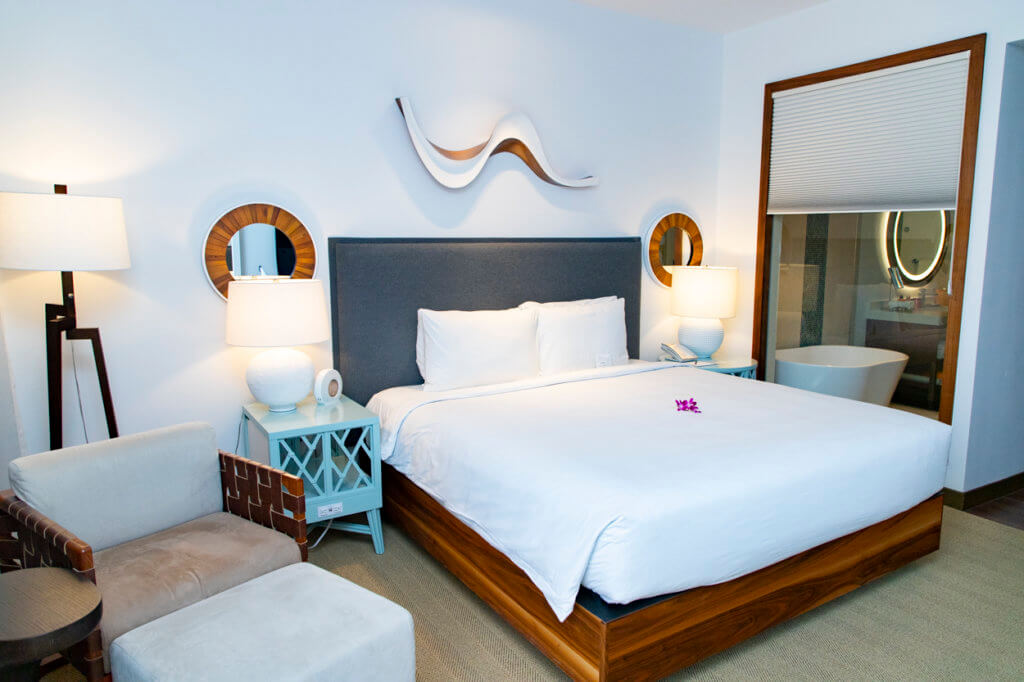 I contacted @HyattConcierge via Twitter, and it turns out the property has a 3-night minimum for stays. That minimum also applies for cash stays, so whatever, that's fine. But, back on Oahu, the Hyatt Centric Waikiki enforces a three-night minimum for award stays only. And on the other side of things, on Maui, the Andaz Maui has a whopping eight-night minimum! Clearly, the Hyatt Centric and Andaz are trying to discourage or prevent awards or points from being used at their properties. And both are in clear violation of Hyatt's Terms & Conditions. Of course, Hyatt doesn't care – in fact, Hyatt implemented the Andaz award minimum when they OWNED the place! It's worth noting that, before Andaz Maui closed for COVID-19 travel restrictions, they were still sticking to the eight-night minimum!
What Hyatt's Terms Say
If you refer to the World of Hyatt terms & conditions, they have a rather vague statement saying that award reservations are subject to the reservation requirements of the individual hotel or resort such as a minimum length of stay.
I interpret this as, if the property has a minimum stay requirement for cash stays, then it applies to award stays. So, in Lahaina Shores' case, they're within their right. But the Hyatt Centric and the Andaz? Hell no.
Of course, if you bring this up to World of Hyatt, and even escalate to a manager, they say there's nothing they can do about this. Even when the Andaz Maui was owned by Hyatt, it was the same story. So, why even have terms & conditions you won't enforce, Hyatt?
Perhaps a better question becomes, then, why even offer the ability to redeem points for nights if you're going to make doing so so difficult? I get it. Certain properties are always going to be popular, so you'd want some kind of limiting factor, such as charging more points per night, etc. But to institute minimum stays requirements for award stays that no one is really going to make seems to defeat the purpose, in my opinion. And, as far as award stays go, such practices make the World of Hyatt worse than Marriott Bonvoy and Hilton Honors.
I'm Done Playing Games with World of Hyatt, Final Thoughts
Look, I get it, these programs aren't meant to be fair to the participants. The house is always going to win. But what's the point in offering award stays if you don't want people to make them? All it does is create animosity and cheapens your brand. And that's why, despite my frustration with Marriott, I'll never switch to Hyatt.
My frustrations with Hyatt are also why I've made Hilton my second choice. Yeah, their value proposition sucks and their elite benefits are weak, but at least their award redemptions (usually) aren't as bad of a shitshow as Hyatt's. In fact, I'm more likely to redeem Ultimate Rewards points at Hyatt than I am World of Hyatt points. To hell with their "benefits." And while I frequently stay at Mlife properties in Vegas, I never credit those stays to Hyatt either. At this point, it makes more sense for me to credit them to Mlife Rewards instead.
Oh, and for all my readers in Hawaii, it's worth reminding that Hyatt WILL NOT give you points and elite qualifying night credits for stays booked on kama'aina rates, while Hilton and Marriott do. I learned this the hard way several years ago. And, yet, you can earn elite night credits for award stays. I don't get it. That's just another reason to not give them your business.