There's no doubt that the new American Express Gold Card is a fantastic card.  It's probably THE card of 2018!  But it's a card I initially wasn't planning on getting.  However, that changed pretty quick.  So here's why I went Rose Gold with American Express.
Initial Hesitation
Despite being a great card, I didn't want to get the Amex Gold Card because of it's increased annual fee, as well as the way in which the card fits into my wallet.  You see, I'm trying to minimize the amount I pay in annual fees, and the Gold Card's new annual fee is $250; $55 more than the old one.  That fee isn't bad, but it's more than I want to take on.  Especially since I already have the Amex EveryDay Preferred, which earns up to 4.5x points on groceries, 3x points on gas, and 1.5x points on everything else.  And since I spend a significant amount on gas, giving up the benefit isn't something I'd want to do.
Considerations
As good as the Amex EveryDay Preferred card is, though, I never put 30 transactions per cycle on it anymore.  And so, the earning rates are more like 3x points on groceries, 2x points on gas, and 1x point on everything else.  So, I decided to drop my Amex EveryDay to the non-preferred version and pick up the Gold Card instead.  After all, I could earn a ton of points a 4x points on groceries and dining.  And, as for my gas spend, I'll end up putting that on my Freedom Unlimited, for a slight dip in earnings.  However, at the moment I'm earning 5x points on gas via the Chase Freedom Q4 2018 bonus on Chase Pay transactions since you can use Chase Pay at Shell Gas Stations.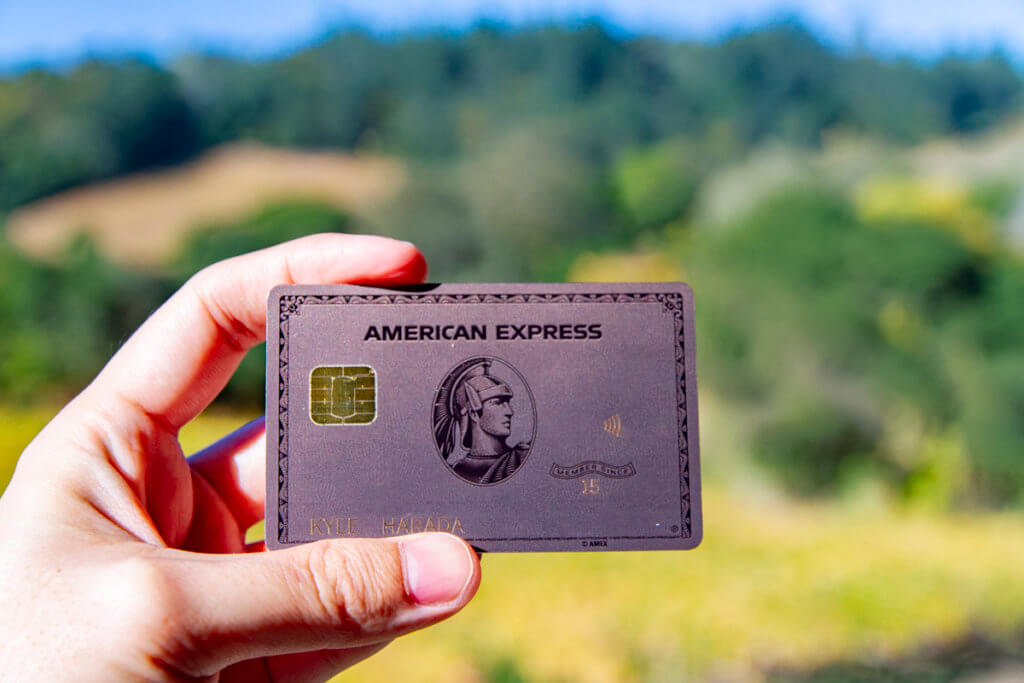 What's more, the Gold Card comes with a $100 annual airline fee credit plus $120 in dining credits at participating restaurants doled out in $10 increments.  Those both more than compensate for the annual fee, though the dining credit may not be so easy for me to use. But what really sealed the deal for me is the intro offer which provides a 20% statement credit for all dining spend up to $100.  That guarantees my ability to offset nearly all of the card's annual fee in the first year.
Applying
Beyond my above considerations, I needed to be able to apply for the card without a hard inquiry.  Why?  Because I'm trying to keep my credit score where it is.  And it just so happens that I'm pre-approved for the Gold Card, as well as a few other Amex cards.  So I pulled the trigger.
Unfortunately, doing so means I couldn't take advantage of the higher 50,000 bonus points signup offer.  In order to access that, you need to apply via a referral link, or using a browser trick like clearing your cache and cookies, incognito mode, or using a different browser that you haven't used to login to your Amex account yet.  And try as I might, I could not find a way to retain the 50,000 point offer while applying via my pre-approved offer.  So I settled for the 25,000 points for the sake of my credit score.
Initial Use
Thanks to the popularity of the new Gold Card, I didn't receive mine in the customary two to three days.  Instead, it arrived in a little less than a week.  Problem was, though, that I was leaving for a last-minute work trip just a few days after applying for the card.  So, I'd have to travel without the card, nor could I register for benefits or make payments on my own.
Thankfully, though, American Express did provide me with my account number, an expiration date, and a temporary CID at the time of approval.
I was also able to provision the card to Apple Pay at the time, allowing me to carry out a few purchases already.  Further, by chatting with Amex, I was able to set Delta as my carrier for fee reimbursements for 2018.  Unfortunately, though, Delta doesn't accept Apple Pay onboard, so I was unable to pay with the Gold Card for my onboard purchases.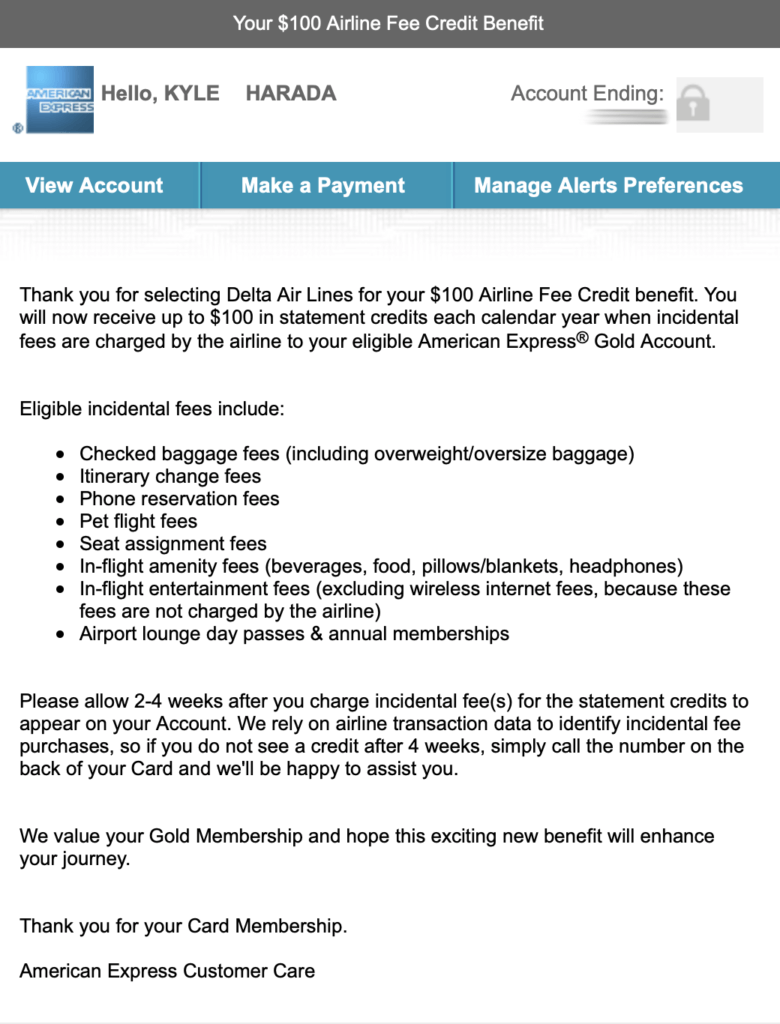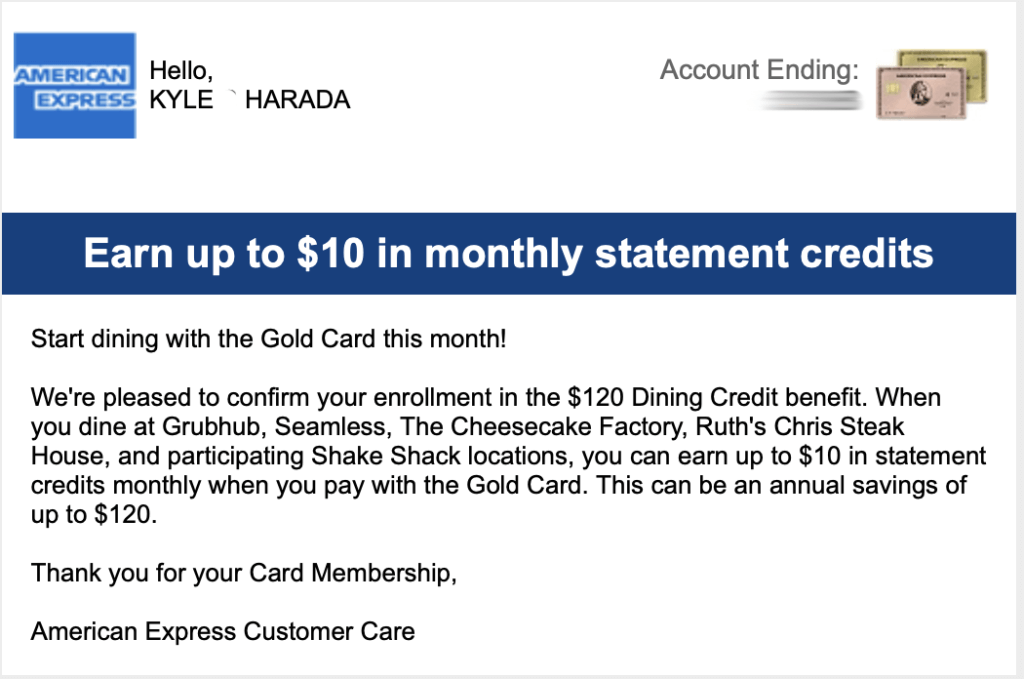 Why I Went Rose Gold, Final Thoughts
Despite my initial hesitation, I decided that the new American Express Gold Card is too good a card to pass up.  Plus, I knew I could offset the annual fee in the first year with the signup incentives and regular benefits.  Whether I keep the card long-term, though, remains to be seen.  It largely depends on how much I'm able to earn off of it, as well as how the cards landscape continues to evolve.  After all, who knew we'd see the changes we have so far this year?  Time will only tell.  But, for now, this is now one of my go-to cards and one of my favorites.  It'll be one of my most used cards alongside my Chase Trio.