Last week I wrote about Ko Olina's latest development possibly beginning construction next year.  At the time, all we knew was the name of the landowner: China Oceanwide Holdings.  The company paid $280 million for the 26 acres of land on Ko Olina's Lagoon 2.  This plot of land is next-door to Disney's Aulani.  However, earlier this week Ko Olina's master developer, Jeff Stone announced the Atlantis Resort Ko Olina Confirmed for development.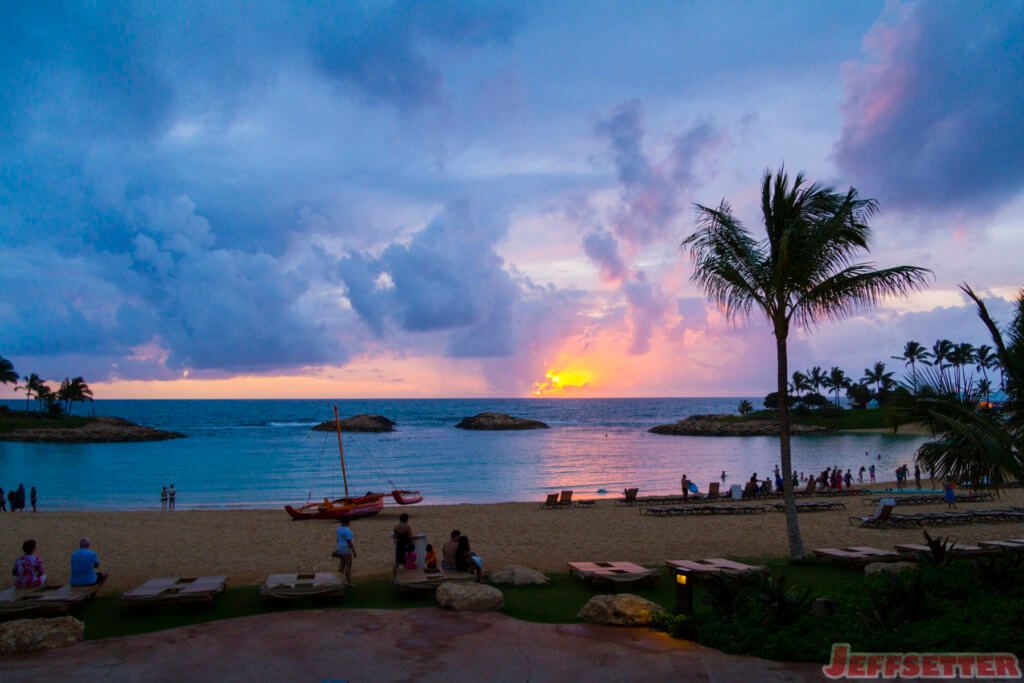 China Oceanwide Holdings was reported to have the option to develop Stone's Atlantis Resort concept.  If they chose to pursue another project, however, they'd have to pay $12 million more for their plot of land.  This new Atlantis Resort will be the first in Hawaii, and the first U.S.  It's estimated to be the most expensive resort ever developed, with a price tag north of $2 billion.  The Atlantis Ko Olina is said to be similar to the Atlantis, The Palm in Dubai.
For what it's worth, the Atlantis, The Palm has over 1,500 rooms and suites, though the Ko Olina location is rumored to be comprised of hotel rooms, timeshare units, and condos.  Amenities include: a waterpark, dolphin encounter, a sea lion park, shark habitat, over 20 restaurants, a spa, fitness center, a nightclub, and more.  That's A LOT of stuff, but I wouldn't be surprised if many of these amenities are included in Ko Olina, as Stone wants the resort to be an international destination resort.
Me?  I think it's an odd fit for Ko Olina.  Stone has the goal of turning the resort into a high-end, luxury resort, which is why he opted to ditch Marriott in favor of Four Seasons.  Disney's Aulani was supposed to add a family luxury to the resort, though, I'd argue it didn't quite accomplish that.  Rather, it added crowds to the lagoon it sits on and makes getting dinner reservations within the resort difficult.  Especially since Aulani was rather poorly planned… It's facilities, especially the pools, literally cannot handle the number of guests its designed to house (819 hotel rooms + timeshare units).  But, Aulani does have a lot of local influence and does have an elegant look to it, sort of.
Atlantis, on the other hand, looks, um, far too themed for me.  I've never been to one, but pictures of their various properties all show this imposing, themed (duh) property that doesn't really blend well with it's surroundings.  It'll stick out like a sore thumb in what has been a fairly elegant and upscale resort community.  Even looking at pictures of the rooms for Atlantis, The Palms, which opened in 2008, leave me unimpressed.  The rooms look pretty dated and garish, in my opinion, and only select suites have that signature aquarium view.  Plus Aulani's 819 rooms caused a significant increase in crowds at Ko Olina, can you imagine what 1,500 additional units would do?
But, hey, Atlantis coming to Oahu does mean A LOT more jobs for local people.  And more jobs, especially good paying jobs, are what we need more of in this state.  At the same time, though, the property will definitely alter the look and feel of Ko Olina Resort.