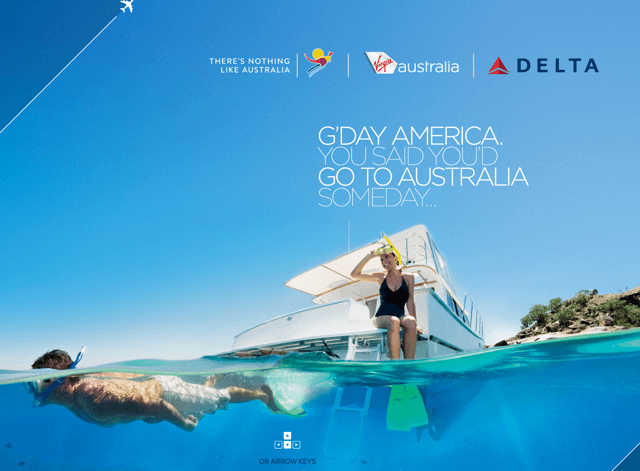 A few weeks ago, I received an email from Delta announcing a contest called "Australia Someday" in which you could enter a daily drawing to win a free trip from Delta.
While I didn't expect much from the promotion, I always click through to see if there is anything that might be of interest to myself and readers of this blog.
So I clicked through on this ad as soon as I received the email and nothing happened. Apparently the australiasomeday.com website had crashed, because all I received on my browser was a blank page. I kept on checking throughout the day and it still wouldn't work.
The next day I checked again and saw a loading screen on the site for the first time in about 5 years since Steve Jobs publicly denounced the use of Flash for websites.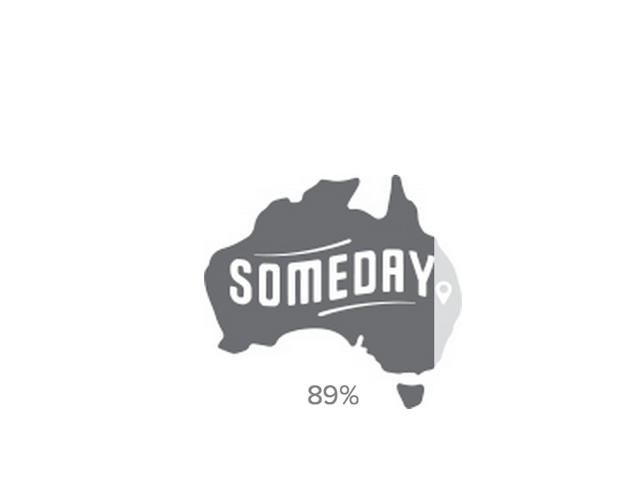 But then the site loaded and I was blown away! Delta's Australia Someday website is actually gorgeous, functional and really cool!
They appear to be using a web development technology called Parallax, where you scroll down on your website to view different content without leaving the page. That explains the long page load times because you have to load the entire media rich website all at the beginning.
Then you get to start looking at the destinations that Delta is offering throughout Australia and it really makes you want to visit Australia!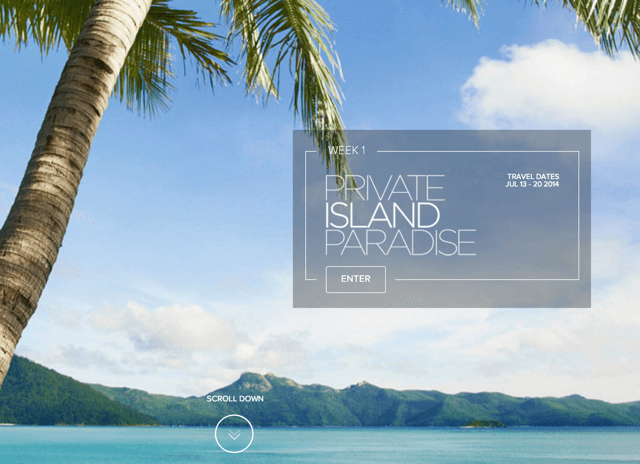 The site has a rich multimedia experience that allows you to view videos and photos of the destination, review some trivia and answer a question about the destination they are offering you to visit. To enter, you need to drop a pin of the location they are offering you to visit on a map. The entrant who has the closest pin point will win that particular trip.
Now I am not sure that any of us really has a chance at winning the contest, but I decided to give it a try and enter the first few contests. There are 52 possible entries, one per week for a year. Hopefully I will have time to enter a few more before the contest closes on April 21st, 2014.
For those of you who have always wanted to visit Australia or just like entering contests, I encourage you to go ahead and enter. There's nothing to lose but your time.
Plus, look at all of these beautiful options! It's like the sexiest geography lesson you'll ever have in your life!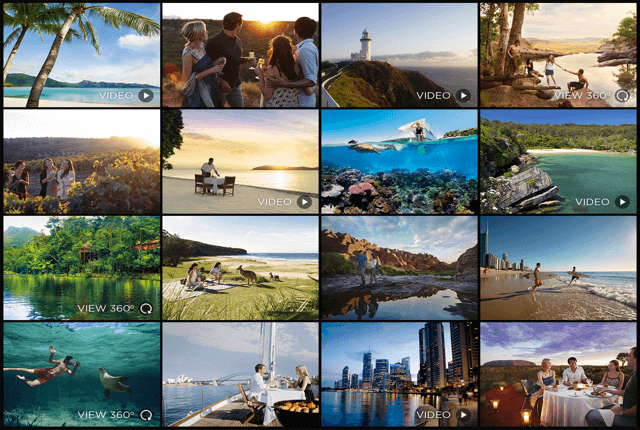 I personally learned about a few destinations that I'd love to visit the next time I go back to Australia (I proposed marriage to Mrs. Jeffsetter while visiting Sydney in 2011, so we have fond memories).
I also learned where the web development team at Delta appears to have been spending their time lately. And who can blame them – would you want to make your award booking engine work or look at gorgeous photos of Australia all day?
Note: Realistically, I know that Delta IT probably has nothing to do with this site and it was probably done by an award winning advertising agency.  But I have to take every opportunity I can to call out Delta's terrible award booking engine. 
It would be amazing if a reader of Jeffsetter were to win one of these trips!
Good luck to all and be sure to visit Australiasomeday.com and enter before the contest closes April 21st, 2014.