Last updated on January 18th, 2017 at 05:09 am
On the island of Waiheke (a 7 minute helicopter ride from Auckland), we made a stop at Cable Bay Vineyards.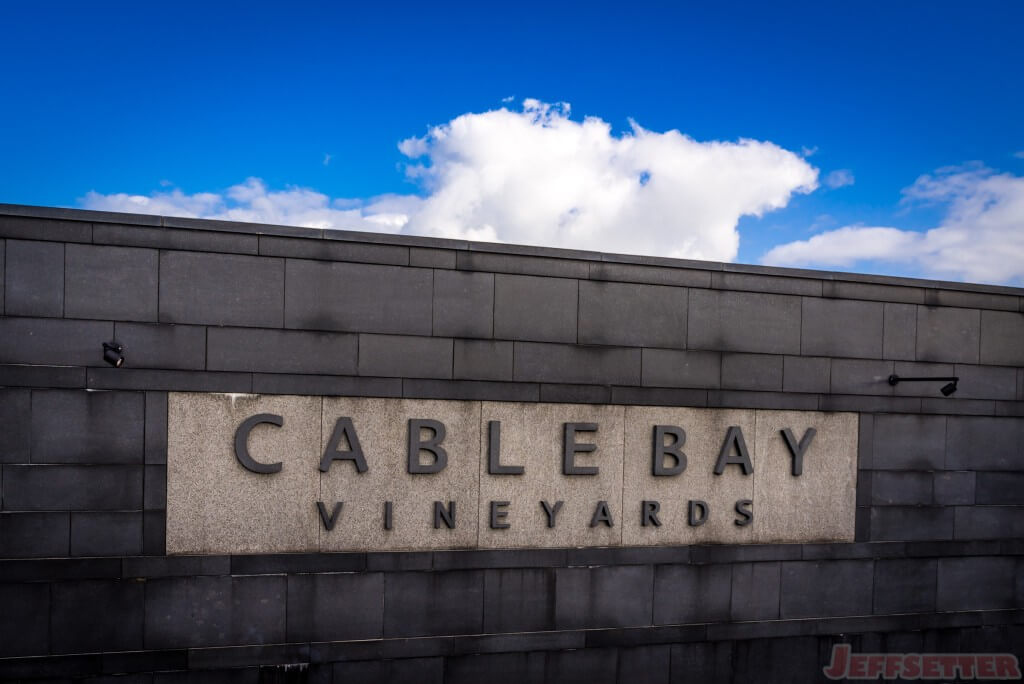 The Winery
The winery is a modern contemporary building with clean lines with a beautiful back patio that overlooks the bay.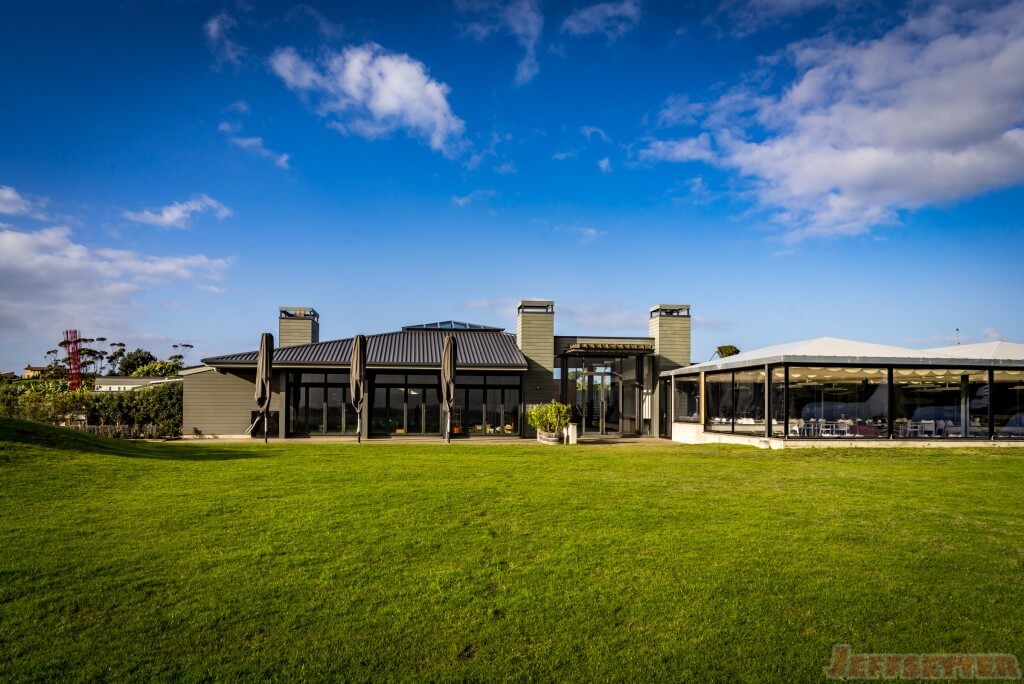 The compound has a tasting room and two restaurants, one formal and one casual.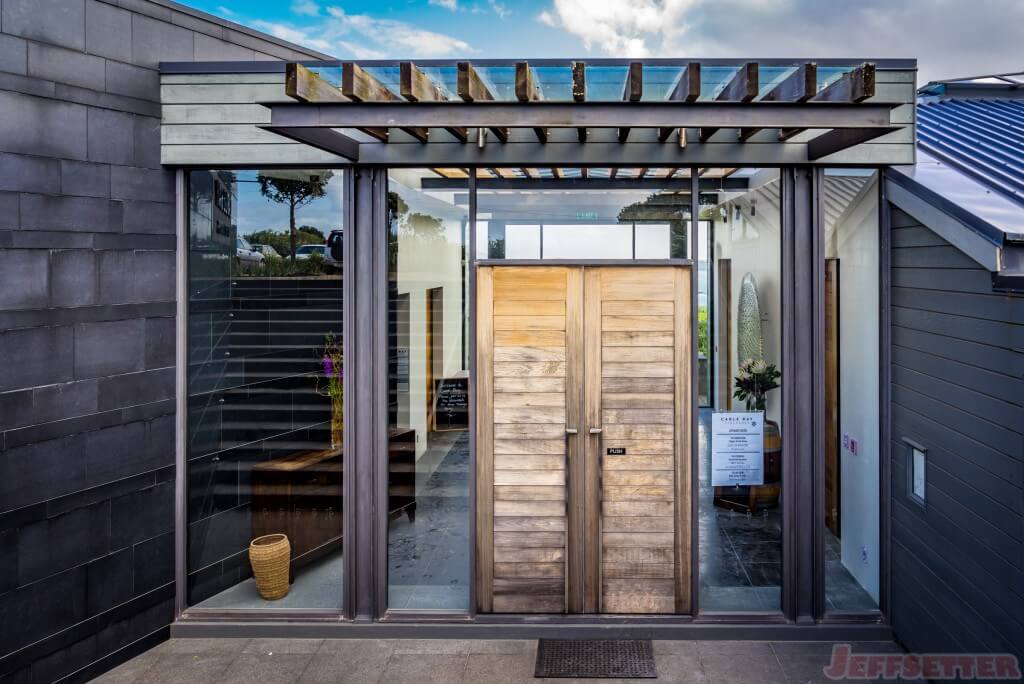 Unfortunately, we did not try out either of the restaurants. Our focus was one thing and one thing only…wine.
The Tasting
At Cable Bay Vineyards, we did a tasting in their Cellar Door.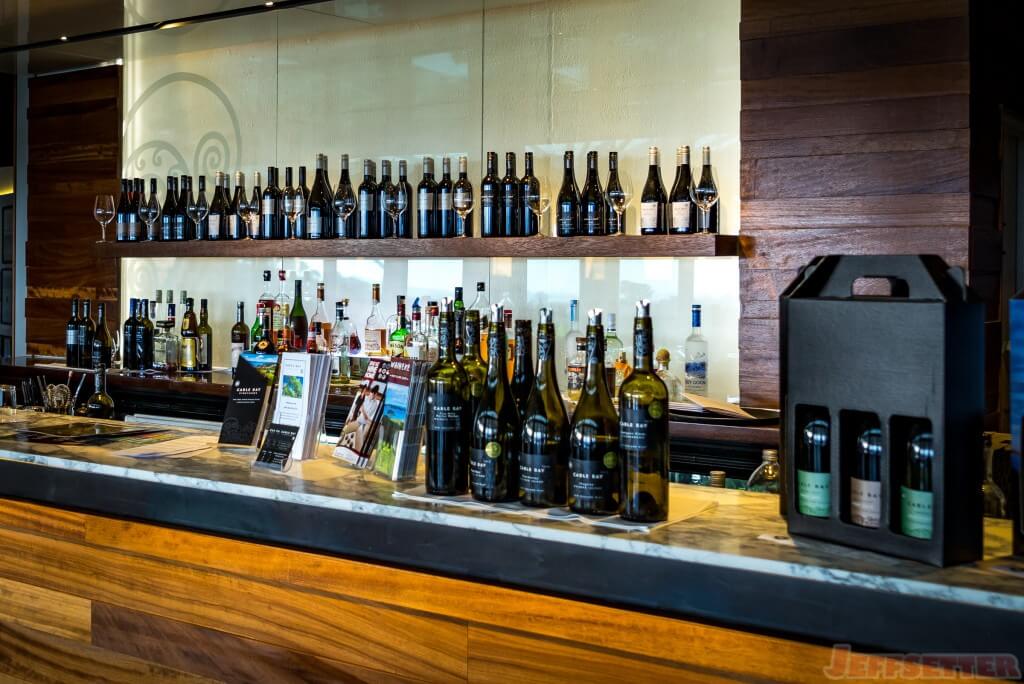 The tasting included 5 wines for NZD 10.
We did not need reservations. However, if you visit during peak season or with a larger group, then I would recommend booking ahead.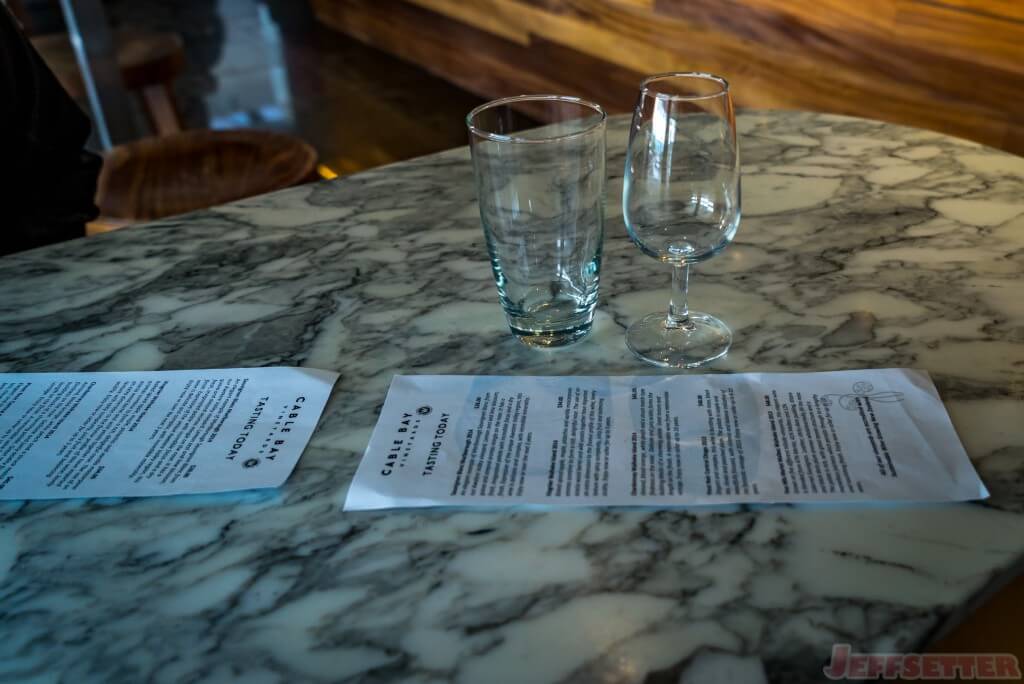 Cable Bay Vineyards has had a lot of success with their wines producing mostly white wines (Pinot Gris, Sauvignon Blanc, Chardonnay and Viognier). Some red grapes are also produced (Pinot Noir, Malbec, Merlot and Syrah).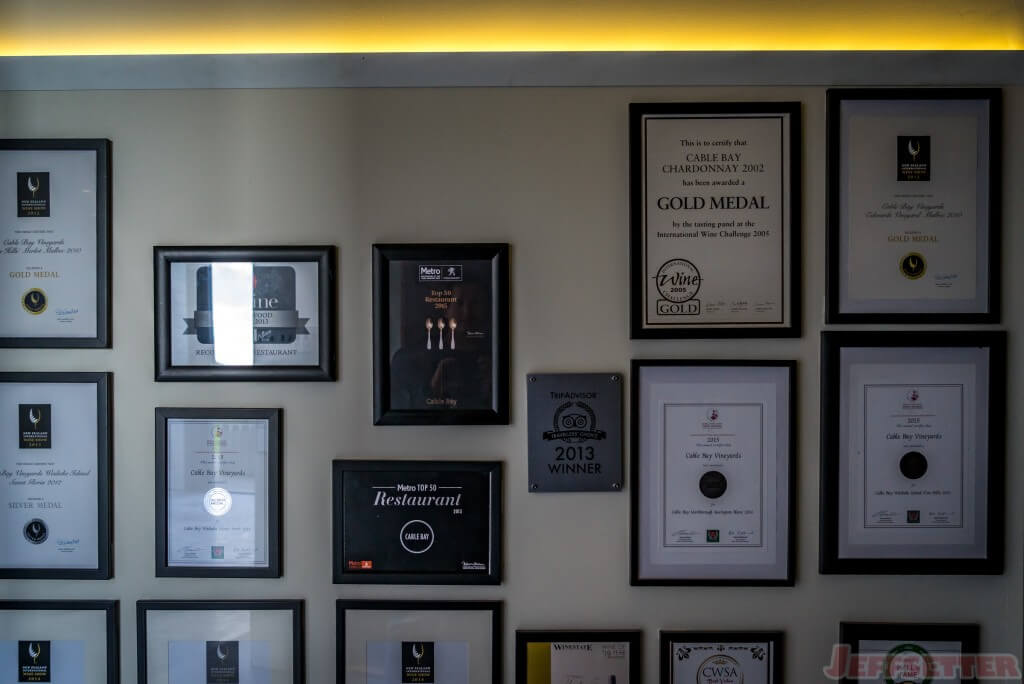 My personal favorite was the 2015 Waiheke Island Viognier. My least favorite was actually the Sauvignon Blanc – it had too much minerality for my taste.
The Views
I think the best part of Cable Bay Vineyards is the view.
On a clear day you can see the Auckland skyline. If you look closely, you can see it through the haze in picture below.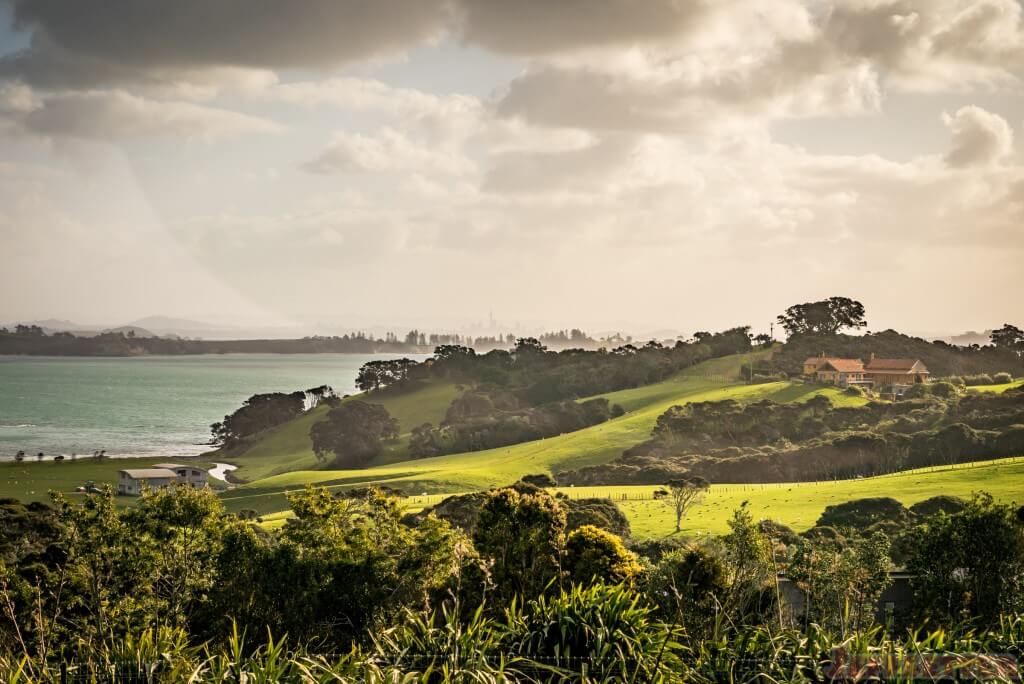 I think Jeff has posted this next one before, but it is still one of my favorites.
We loved wandering around after our tasting.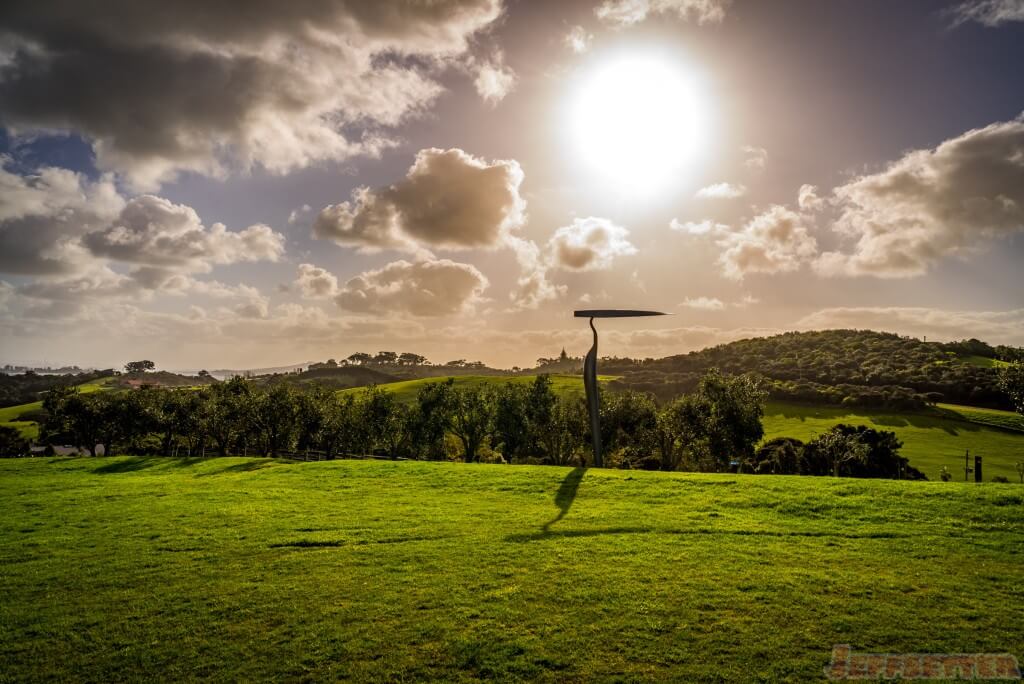 Just a really beautiful property and area.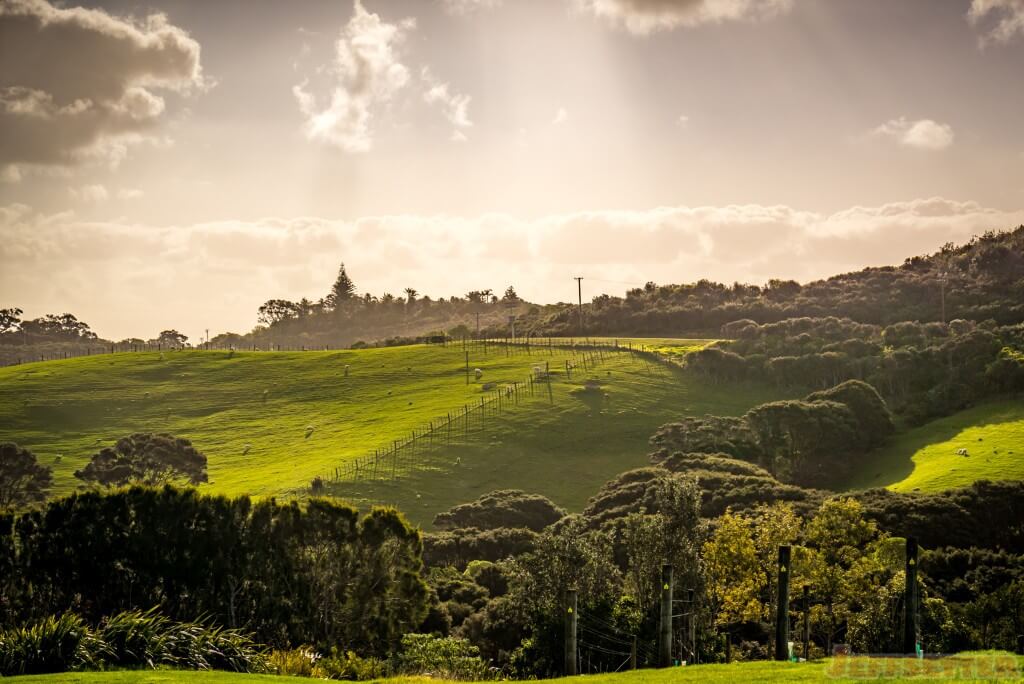 The Recommendation
If you are into scenery and enjoy a refreshing white wine, then I recommend adding this stop to your tour of Waiheke Island.
Again, Waiheke Island is a great break from city life, and can easily be a day or weekend trip from Auckland.