Probably my favorite part about moving to the San Francisco Bay Area is the close proximity to Napa and Sonoma counties, aka California wine country. Mrs. Jeffsetter and I have been coming to wine country once or twice a year since 2008 and even got married at a winery in Sonoma county in 2012. So you could say we have an affinity for the area.
While one of the obvious reasons for visiting wine country is the wine itself, we get equal enjoyment out of touring the grounds of the wineries we visit. During our July trip to wine country I decided to lug along my camera and tripod in order to experiment with capturing some HDR photos. I'm very pleased with the results.
Our day started out with a visit to Chateau Montelena. This is actually the first winery we ever visited in California, back in 2008. On our way to the winery, I remembered the two feelings that came across my mind at the winery: 1) That the grounds were simply beautiful, with a lake and Chinese themed architecture and 2) that these wines seemed really expensive.
Well, I can confirm that both of these things are still true all of these years later! Here are some photos of the grounds and even one taken inside (enlarge to get the full glory).
At Chateau Montelena, the wines are so popular that you have to purchase futures for when the wine is produced. That means in 2014 you can purchase future bottles of the 2012 vintage cabernet sauvignon. That wine will be delivered to you in 2016. Confused yet?
Aside from the estate in Napa county, Chateau Montelena also has a tasting room in San Francisco, which will be convenient when we need wine immediately.
Another stop along the way was at Del Dotto Vineyards. This is Mrs. Jeffsetter's favorite place in the world, whereas this was my first time visiting their St. Helena location. We tasted some wines and I slipped behind the curtain to take a look at their aging caves.
These caves are incredible! Marble imported from Italy? Absolutely. This was one of the most spectacular, over the top wineries I've visited.
Since the signs clearly stated no photos, I can only show you the one of the caves. Pretty awesome!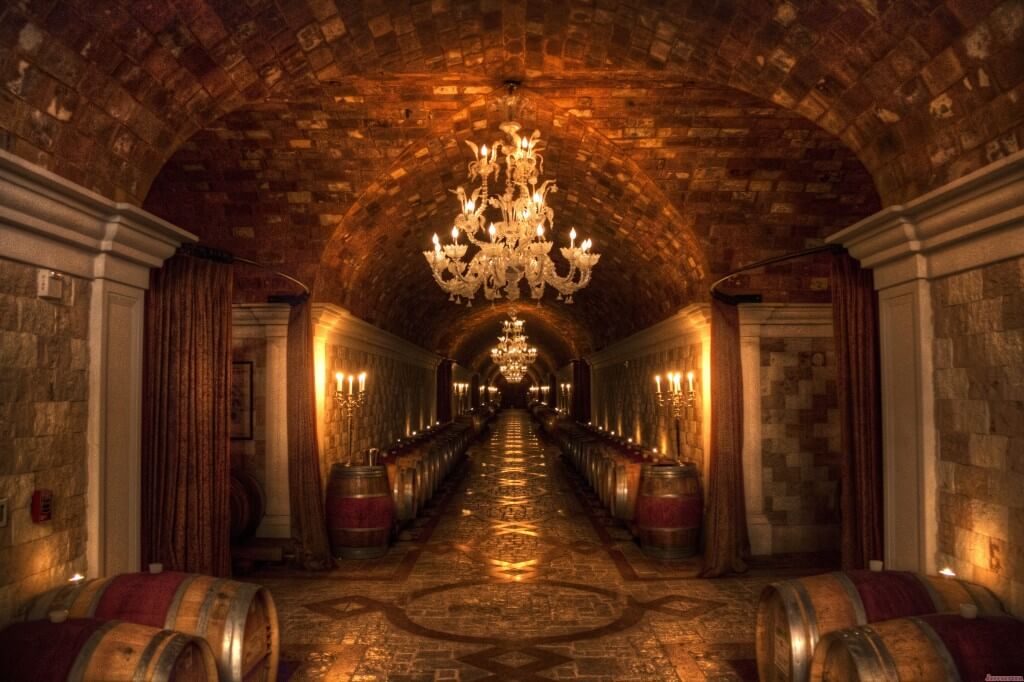 Our last photos come from Quintessa, a winery that we found by searching for wineries with beautiful architecture on an app called Winery Quest. This place was very interesting inside and had an awesome tasting experience. Our tour guide was phenomenal as he walked us through the aging caves, the wine fermentation tanks, the vast grounds of the estate and ultimately the tasting room.
We both loved the wines and the grounds, and would gladly come back and drink their wines again in the future.
Hope you enjoyed this view into California wine country as much as we enjoyed living it.