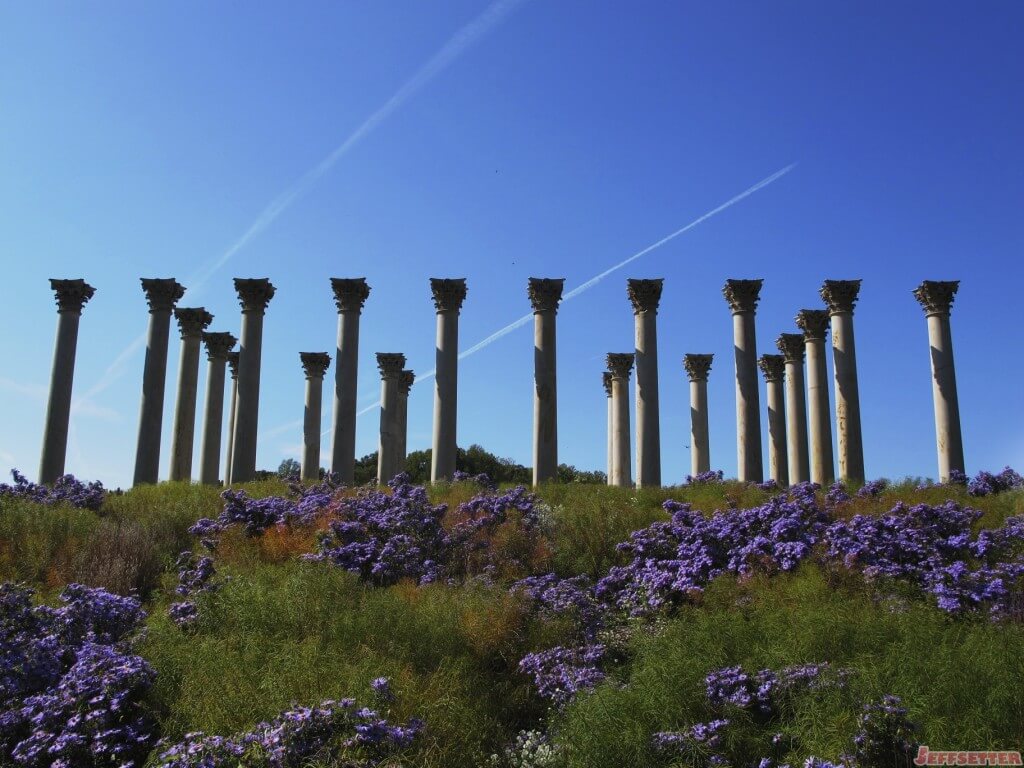 Perhaps the best kept secret in all of Washington, D.C. (an extremely bold statement, I know) is the National Arboretum. I had never heard of it until my wife suggested that we spend an afternoon there in October of 2011.
If the adage in real estate is location, location, location, the National Arboretum probably has the worst location of them all. It's not located along the national mall, Embassy Row or anywhere near a stop on the metro line. It's located in the not-so-nice part of D.C. and you have to drive there. This surely limits the number of visitors to the arboretum, because many other attractions are within walking distance or near a metro stop.
But once you are inside of the national arboretum, it is as pleasant as can be. There are tons of trees, flowers, plants and other pieces of nature to keep your attention for several areas as you walk through the 446 acre park. I really enjoyed the national Bonsai museum and the beautiful flowers that were still in bloom.
My favorite part of the arboretum was definitely seeing the Capitol Columns standing in the middle of everything. It's hard to miss them as you walk or drive through the park.  On this perfect October day, we took as many photos of the Capitol columns as we could… and then a few more for good measure.
Perhaps my favorite shot was one with the columns reflecting in a shallow pond behind the columns. I have this photo printed on canvas and hanging in my kitchen.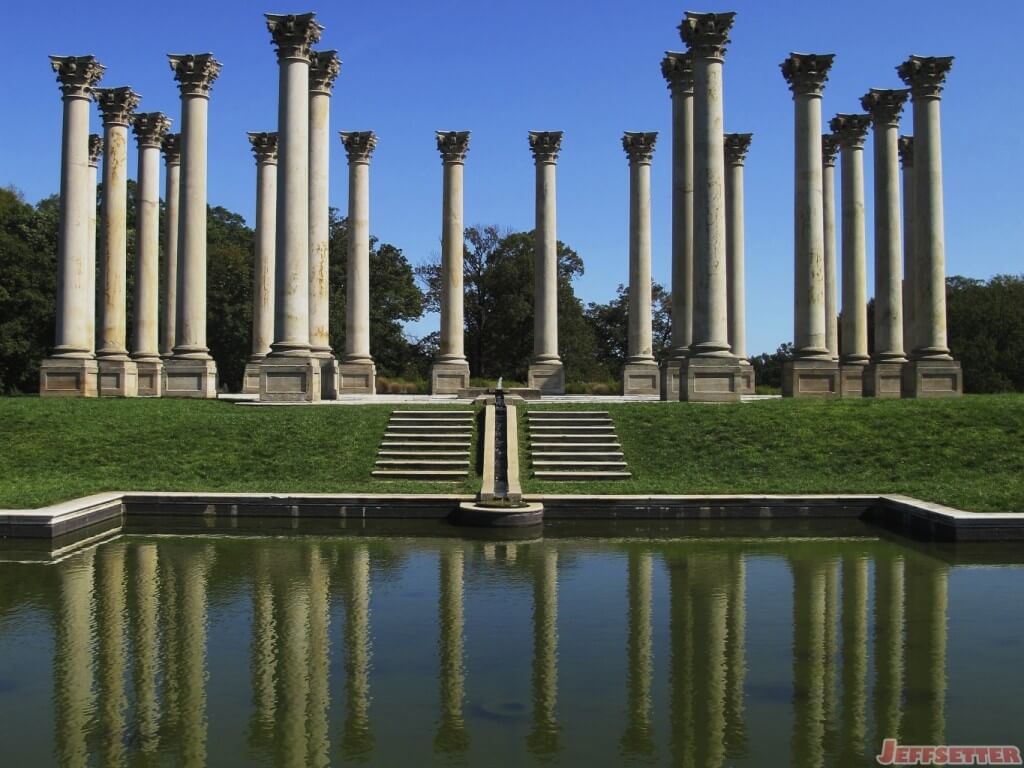 I hope you enjoy these Capitol Column photos and that you visit the Arboretum next time you are in DC!