Recently, Hawaii has been really lucky. We haven't been hit by a hurricane in YEARS and have only had a couple of close calls the past few years. However, the Central Pacific Hurrican Season 2023 could be different.
As we all know, hurricane season runs from June 1 to November 30. While hurricanes can form any time of year, these months are when we're most likely to see hurricanes form. Why? Because that's when the ocean temperatures are at their warmest. But the intensity of seasons can vary from year to year, and this year might be a little more exciting.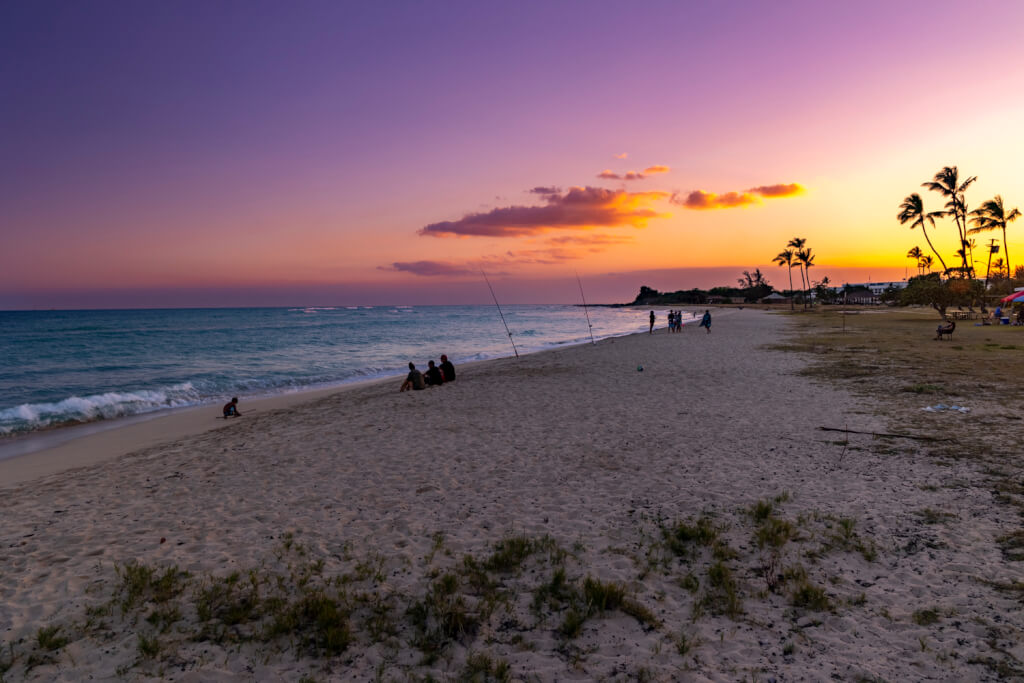 Central Pacific Hurricane Season 2023
Late last month, the National Oceanic and Atmospheric Association (NOAA) released its prediction for the Central Pacific Hurricane Season 2023. For this year, they think that there is a 50% chance that we'll see an above-average hurricane season, a 35% chance of seeing a near-normal season, and a 15% chance of seeing a below-average season. What does this mean? It means that we could see between four and seven tropical cyclones in the Central Pacific, including tropical depressions, tropical storms, and hurricanes.
Why might we see an above-average Central Pacific Hurricane Season 2023? Because there's a 62% chance of El Nino forming this summer. If it does form, El Nino increases warmer ocean temperatures which, in turn, fuels more and stronger storms.
What Can You Do About It?
My Hawaii people know how to prep for a storm. We make sure we have all the essentials – water, toilet paper, SPAM, rice, flashlights, batteries, etc. But what do you do if you're visiting? Well, for one, you need to book your trip with a credit card that has great insurance and protections, such as the Chase Sapphire Reserve. Features such as Trip Cancellation/Interruption Insurance, Trip Delay Reimbursement, Travel & Emergency Assistance, and Emergency Evacuation & Transportation coverage, among others, can really help save the day if you get stuck during a storm.
Outside of that, you really need to pay attention to weather forecasts as your trip approaches. Specifically, keep an eye on NOAA's National and Central Pacific Hurricane Center. You'll want to be sure you check on both the Central and Eastern Pacific forecasts, as many of the hurricanes that have threatened Hawaii recently came from the Eastern Pacific. And if a storm does form, start considering what you want to do and pay attention to announcements from your airline. Chances are, if things are starting to look dicey, your airline will offer concessions, and your hotel should, too.
If you're already here and we're under a hurricane warning, listen to officials and don't leave your room unless you have to. Try to stock up on water and snacks – your hotel should take care of you, but it never hurts to have some extras – and absolutely stay away from any body of water. Yes, storm surge from the ocean is a concern, but so is flash flooding. Remember, flash flooding can impact you, even if it isn't raining where you are. Oh, and make sure none of your belongings are on your balcony.
Central Pacific Hurricane Season 2023, Final Thoughts
With any luck, Hawaii will emerge unscathed from the Central Pacific Hurricane Season 2023. But if we do get impacted, it's important to know how to prepare. Of course, I'm sure some of you are wondering if you should even travel during hurricane season? And the answer is yes. Again, you just need to know how to prepare.