In 2021, the most expensive card in my wallet earned its keep with flying colors. So how did it do in 2022 – especially given all the traveling I did last year? I'll go over all of the juicy details in my Chase Sapphire Reserve 2023 review.
We all know the Chase Sapphire Reserve comes with a heft annual fee – $550 for the primary cardholder and $75 for each authorized user. Last year, the card more than made up for my $625 annual fee thanks to the points earned and all of the statement credits and discounts I got from it. This year, though, I didn't have any statement credits to boost my return with. So how did things go?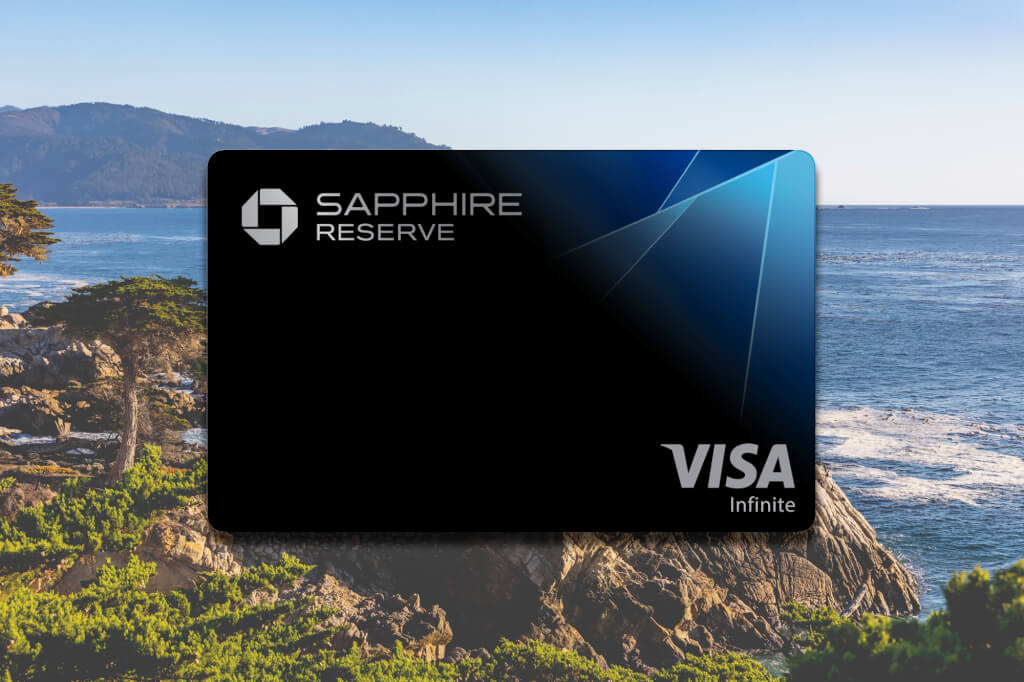 Chase Sapphire Reserve 2023 Review
To kick off my Chase Sapphire Reserve 2023 review, let's go over my points earnings from last year:
Dining: 21,605.43
Travel: 17,260.14
Groceries: 58.63
Personal: 32.40
Shopping: 629.97
Total: 39,586.57
Ultimate Rewards points redeemed for travel with the Sapphire Reserve are worth $0.015 each, which means the total value of the points I earned last year comes out to $593.79. Combined with the $300 annual travel statement credits, the card paid out $893.79 through normal usage, far surpassing the $625 I paid in annual fees.
Next, let's look at the savings the card gave me – specifically, how much the card saved me on rental cars. During my yet-to-be-covered NorCal trip, the card didn't save me a whole lot. I could've rented a standard car for around $450, though I ended up renting a standard elite (luxury car) for just under $500. In Seattle, however, the cost of a regular car (Malibu) was around $800, as was a standard-size car like a Corolla. However, I was able to snag a standard elite car for $570, which is a $230 savings. Not bad!
Memberships
Last year, we saw Chase bring back two pandemic-era benefits – complimentary Lyft Pink & Instacart+ memberships. That's a value of $199 and $168, respectively. I don't really use either service, so I'm not going to count them. That said, if you do use these services, then they'll help to further buy down the cost of carrying the card.
Peace of Mind
2022 was a year of travel like no other. Not only was travel busier than ever, but it was also a more painful one than we've seen in decades. Thanks to major staffing shortages, 2022 was riddled with flight delays, canceled flights, literal mountains of lost/delayed bags, and complete operational meltdowns. As a result, having a card with strong protections was a must, at least for me.
As a reminder, the Chase Sapphire Reserve does come with:
Trip Delay Reimbursement
Trip Cancellation/Interruption Insurance
Primary Auto Rental Collision Damage Waiver
Baggage Delay Insurance
Roadside Assitance
Travel & Emergency Assistance
Travel Accident Insurance
Lost Luggage Reimbursement
Emergency Evacuation & Transportation
Emergency Medical & Dental Benefits
The above are things you hope you don't ever have to use, but if you do end up needing them, they're really great to have. In fact, during operational meltdowns, they can make obtaining accommodations and necessities much easier and less costly.
Personally, I didn't use any of the above benefits, though I'm certainly glad they're there. I can't put a value on these for my Chase Sapphire Reserve 2023 review, but I do think that you can't put a price for peace of mind.
Chase Sapphire Reserve 2023 Review, Final Thoughts
I know a lot of people out there value the newer Capital One Venture X, the Amex Gold, or the Amex Platinum more than the Chase Sapphire Reserve. However, the card continues to serve its purpose for me. As you can see in my Chase Sapphire Reserve 2023 review, the card more than pays for itself under my normal use, provides benefits that I value greatly, and earns me very useful Ultimate Rewards points. So, to me, the card continues to be my preferred high-end card.