Not long ago, Chase offered free trials of Instacart+ – the premium membership of grocery delivery service Instacart. Now, it's back, and then some, as Chase cards get new Instacart benefits.
While American Express struggled to pivot – and continues to do so – during the depths of the pandemic, Chase got things right. They went hard on maintaining existing cardholder benefits while adding new, albeit temporary ones, such as free DashPass and Instacart+ memberships. The DashPass membership benefit got extended into 2024, while Chase is now bringing back its temporary Instacart+ benefit.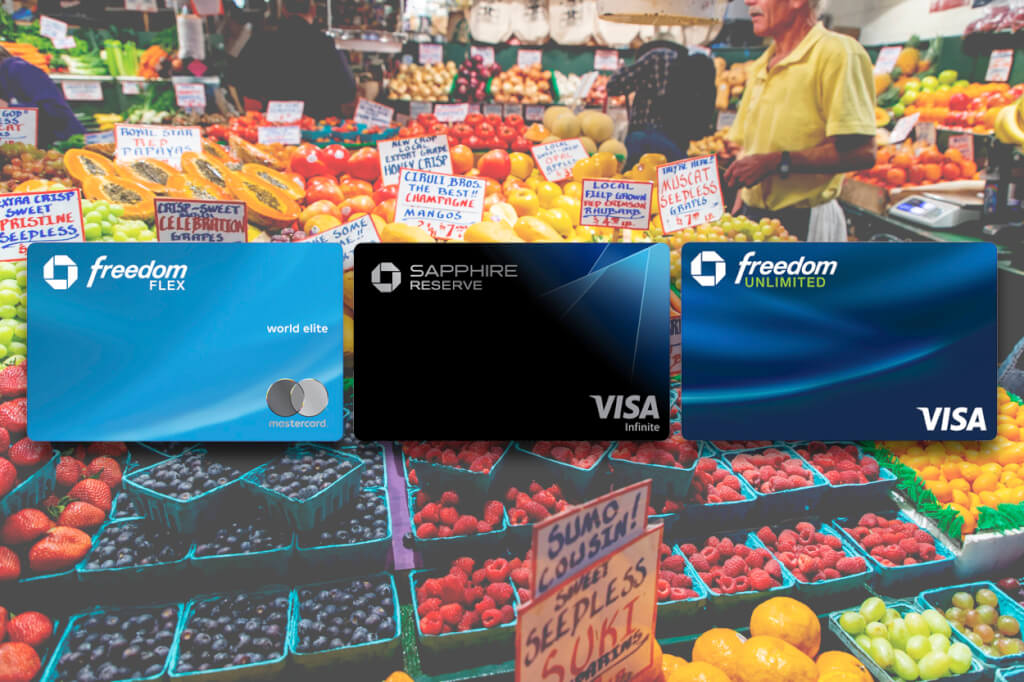 Chase Cards Get New Instacart Benefits
As you'd imagine, many Chase cards are getting new Instacart benefits. However, the benefits you receive depend on which card(s) you have.
Sapphire Reserve & JP Morgan Reserve
Complimentary Instacart+ membership for one year
Monthly $15 Instacart statement credit through July 2024
Sapphire & Sapphire Preferred
Complimentary Instacart+ membership for six months
Quarterly $15 Instacart statement credit through July 2024
Freedom, Freedom Unlimited, and Freedom Flex
Complimentary Instacart+ membership for three months
Quarterly $10 Instacart statement credit through July 2024
Who here forgot that the Chase Sapphire card exists? I certainly did, even though I had that card before.
That said, these are great new benefits that I'm sure many will be able to take advantage of. It's worth noting, though, that you'll need to spend at least $35 to get your delivery fee waived as an Instacart+ member. Further, like other delivery services, the price you pay on Instacart is often higher than what you'd pay in-store. Hey, these services have to make money, and charging you a processing fee isn't going to cover the cost of their operations. Convenience isn't cheap!
At any rate, you do need to register for these benefits. So be sure to do so via your card benefits section by July 2024.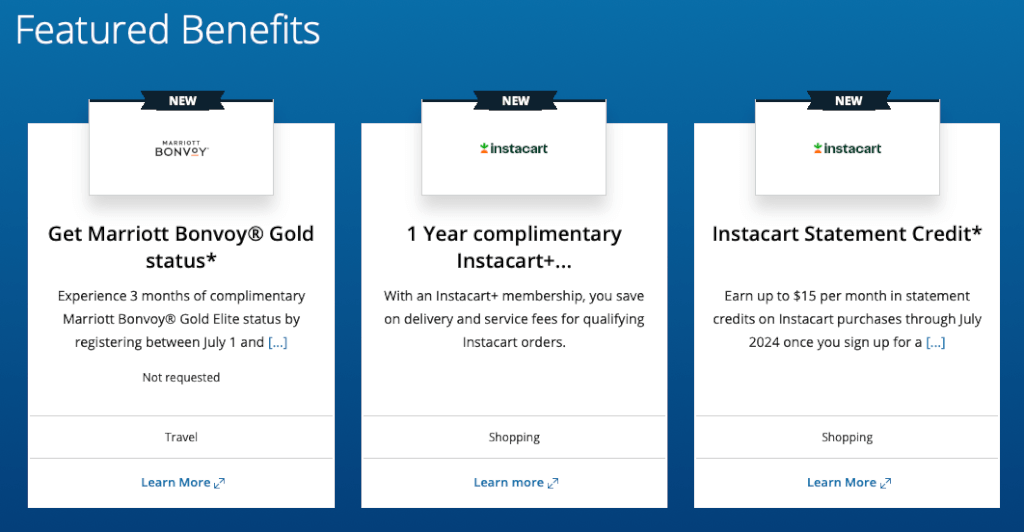 Chase Cards Get New Instacart Benefits, Final Thoughts
I'm sure at least some of you are wondering why Chase is adding these benefits now. After all, most of the world has seem to have gone back to normal already. However, Chase has a new partnership with Instacart, including a new co-brand credit card. By the way, do you guys want me to write a post about this new card? It's a straightforward cash-back card that could be lucrative for some but isn't a card I'd consider at this time.
For me personally, these new benefits have limited utility. I seldom use Instacart because of the mark-up and because I'm quite picky when selecting produce. That said, if and when I do use Instacart, these new benefits will help to better the value proposition of my Chase Sapphire Reserve even more.
What do you guys think? Are you going to take advantage of these great new offers?