Have all your Amex Gold bonus spend been posting correctly? Mine haven't been. So if you haven't done so already, check your Amex Gold bonus activity.
The Amex Gold Card is THE card of 2018 and is one of my most used cards today. But being an update of an existing product, there were bound to be some issues. And, lately, those issues have been manifesting as incorrect points posting.
Bonus Points Inconcistencies
Stupidly, I hadn't thought to check my points activity until reader Jeremy asked the question on my 2019 credit card strategy post. I figured, Amex has never had an error before, so everything should be ok, but I've never had a brand new card product with them before, either. So I went to check, and lo and behold, I'm being shorted quite a few points!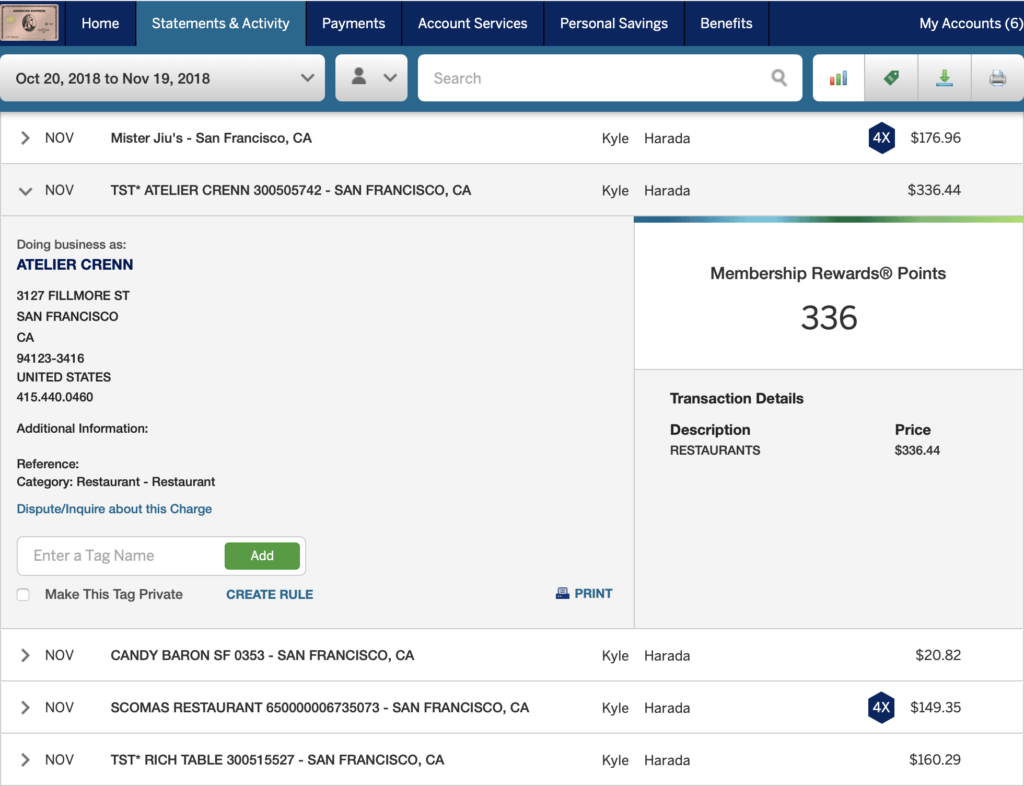 The worst infractions were Atelier Crenn (should've been 1,344 points) and The Rich Table (should've been 640 points). But there were other affected transactions scattered over the past three months too. In fact, Kona Coffee Purveyors shows two transactions in October that coded as 1x points, while another in December coded as 4x points. So, clearly, something is wrong with Amex's system.
Addressing the Issue
Once I found out I'd been shorted, I jumped on a chat with Amex. I gave them a list of all the merchants that should have earned the bonus but didn't, and the rep said he'd forward it off to the rewards department. So, for now, I need to sit tight until I hear back from them on the matter.
For what it's worth, the rep did say that the issue is indeed because of the "new" product. Amex knows this is an issue too and is working on it, which is great. I only wish that they'd let cardholders know to keep tabs on their activity, though I understand why they'd keep quiet too.
Check Your Amex Gold Bonus Activity, Final Thoughts
By my (poor) math, I'm missing just under 2,900 points. That's not a lot of points, but every little bit counts! So I'm crossing my fingers all of them do come my way in the near future and that the issue won't repeating itself. For now, though, I'll keep an extra close eye on my activity and will let Amex know immediately when there's a discrepancy. And I'll let you guys know how things turn out when I hear back from them.
So, have any of you experienced this issue as well?