The long-stalled attempt to re-open Kauai's iconic Coco Palms hotel hit yet another snag. But this time, the circumstances are much worse. That's because the Coco Palms project grinds to a halt with no clear resolution in sight.
The fact that the Coco Palms project is in limbo yet again is no surprise, especially if you've been following along with my posts. After all, the project has had to endure numerous lawsuits, community outcry, and even sovereignty issues. But this latest challenge has the potential to end the project for good.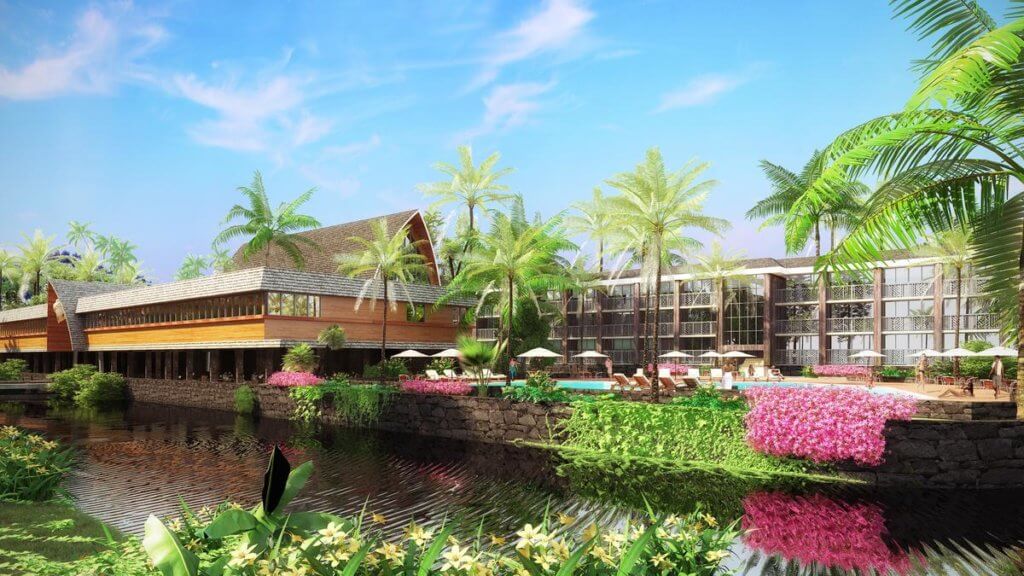 Coco Palms Project Grinds to a Halt
The issue at hand today is the property's owner and developer, GreeneWaters, defaulted on an $11.2 million loan used to finance the project. As a result of the default, GreeneWaters decided to put the property up for sale. Their intent is to find a buyer or joint-venture partner to step in and move the project forward, and at a faster pace than it has been.
Management of the property has now been transferred to Utah-based Stillwater Equity Partners. And for their part, Stillwater wants to find a buyer or partner with hotel experience. Preferably one that can "contribute the capital and resources needed to make Coco Palms an iconic hotel as it once was." However, failing that they're also exploring other options to "maximize the value for existing shareholders," according to Hawaii News Now.
Potential Future Problems
Kauai's Mayor, Derek Kawakami, unsurprisingly, isn't surprised by the news. However, he doesn't think the Coco Palms should reopen at all. Aside from impacts to traffic and the community, Kawakami believes the location isn't suitable for a resort. In his opinion, it won't be attractive to visitors because the beach across the street is dangerous.
I call BS, though. The Coco Palms is known for its lagoon made famous by Elvis's Blue Lagoon, not its beach. Plus, issues with location aren't unique to the Coco Palms. After all, the luxurious Halekulani Hotel in Waikiki has no beach in front of it. The Wailea Beach Marriott has no beach either, and the beaches in Wailea can suffer from issues with strong current too. And, of course, the Four Seasons Koele on Lanai isn't anywhere near a beach either. So, yeah, Mayor Kawakami, your beach excuse isn't a good one ?.
Coco Palms Project Grinds to a Halt, Final Thoughts
Though the project isn't completely dead, yet, I think the future of the Hyatt Unbound Collection Coco Palms is bleak. Even if Stillwater manages to find a buyer or partner, they have a less supportive government to contend with now too. So while I've been looking forward to giving this property a shot, I'm not holding my breath ?.