The new card of the year, or at least one of them, has got to be the Chase Freedom Flex. And, recently, I finally decided to upgrade my old Chase Freedom to the Freedom Flex. Yes – upgrade.
Why I Upgraded Instead of Applying
I'm fairly certain I'm under Chase's much loved 5/24 rule. Yet, despite this fact AND the very attractive 5 pts/$ on groceries for the first year and promotion and $200 sign-up bonus currently available on the Freedom Flex, I decided to upgrade my card instead. Now, I know many in the points & miles community are going to ridicule me for this decision. But, the reason to do this was driven largely by the fact that I'm trying to keep my credit score where it's at now. You see, I want to get a place of my own in the (somewhat) near future, and my credit is in a really great place right now. So, adding a new hard inquiry isn't exactly something I wanted to do. Hence, upgrading.
Upgrade Experience
Usually, things go smoothly when I contact Chase. This time, though, I had to call a couple of times to get my upgrade request processed. Even then, they had a hard time figuring it out. I'm guessing their use of foreign call centers may have something to do with this? However, beyond the call center issues, things went smoothly. Pending transactions posted successfully, while my quarterly bonus registration seamlessly transferred over as well.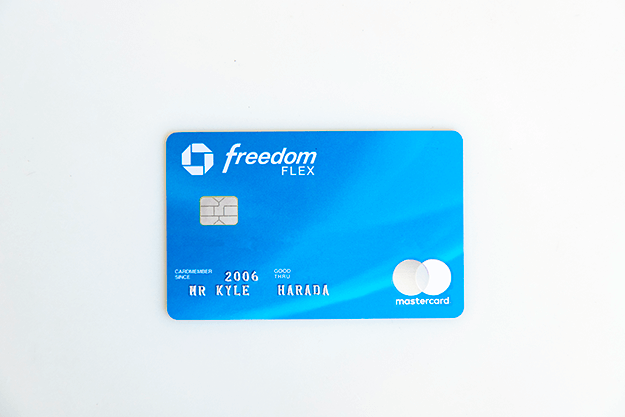 Chase Freedom Flex Benefits
As I've covered previously, the Chase Freedom Flex is a fantastic, no-annual-fee card. But, to recap those benefits, the Freedom Flex offers:
5% cash back on up to $1,500  spend on revolving quarterly bonus categories – currently, this is Walmart and PayPal
5% cash back on travel purchase through Ultimate Rewards
3% cash back on dining and drug stores
1% on all other purchases
Of course, being a Mastercard World Elite card, the Freedom Unlimited comes with other benefits from Mastercard itself. That includes the Mastercard Luxury Hotels & Resorts Collection – a benefit that, in my opinion, is worth keeping the card for on its own.
But What About Costco?
The ability to use this card at Costco briefly crossed my mind. But, you know what? I don't care. Chase hasn't had Costco (or wholesale clubs) as a bonus category for years! And, even if they do bring the category back, I can always make purchases via Costco.com – they accept both Visa and Mastercard there.
Chase Freedom Flex, Final Thoughts
You know, I'm not sure why it took me so long to pull the trigger on upgrading. But, I'm glad I finally did. Sure, I'm still going to use my Sapphire Reserve for dining spend. But, the drug store spend is a welcome change. Plus, again, Mastercard World Elite benefits sans annual fee. It's a win-win as far as I see it.