One of Hawaii's most popular and iconic attractions needs some TLC. Luckily, the work won't trigger a total shutdown as Diamond Head repair work begins on August 15. However, you may have to deal with a bit more congestion.
When most visitors think of Hawaii – especially first-time visitors – they instantly think of Waikiki Beach, backdropped by Leahi or Diamond Head. It is truly one of the most iconic vistas in the world. It's no wonder then that the extinct volcano is also one of the island's most popular attractions. In fact, it's the fourth most visited attraction on Oahu, following the North Shore, Pearl Harbor, and Lanikai Beach. As such, Diamond Head's historic trails take a beating, and mitigation work is now needed to ensure it remains available for (hopefully) another century.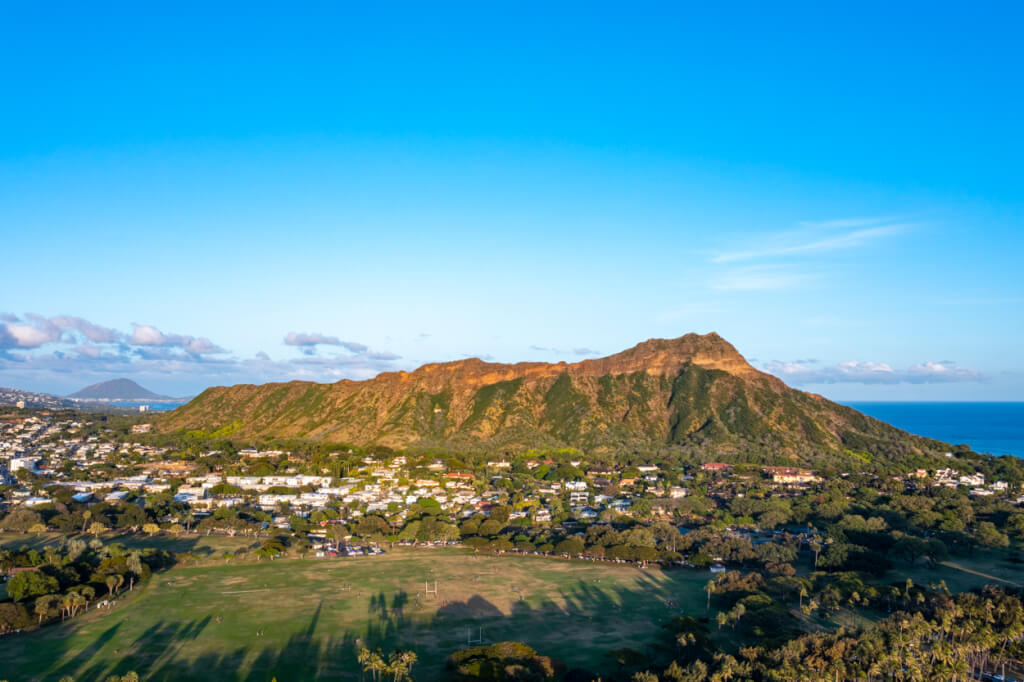 Diamond Head Repair Work Begins on August 15
In recent years, the part of Diamond Head that needed the most attention is the summit area. This time is no different. But rather than the actual summit area, the area needing attention this time is at a slightly lower elevation. This time, work is being done on the final set of stairs to the summit. Specifically, crews will be conducting rust mitigation work on the spiral stairs in the fire control stations.
The Diamond Head repair work begins on August 15 and is expected to take about a month to finish. During this time, the entire trail will remain open. However, rather than use the spiral stairs to reach the summit, you'll need to use the newer stairs that are usually reserved for descending visitors. That would be a bummer if you were looking forward to scaling the historic 111-year-old stairs, though your final incline will likely be easier and more scenic now.
Final Thoughts
While the current work isn't causing any major closure, it's worth remembering and planning for. At least crowding shouldn't be as big an issue since reservations are now required to hike Diamond Head.