This post provides a few suggestions for dining on Waiheke Island based on places we tried during our weekend trip to the island.
If you are not familiar with Waiheke Island, then check out our post on this day trip from Auckland.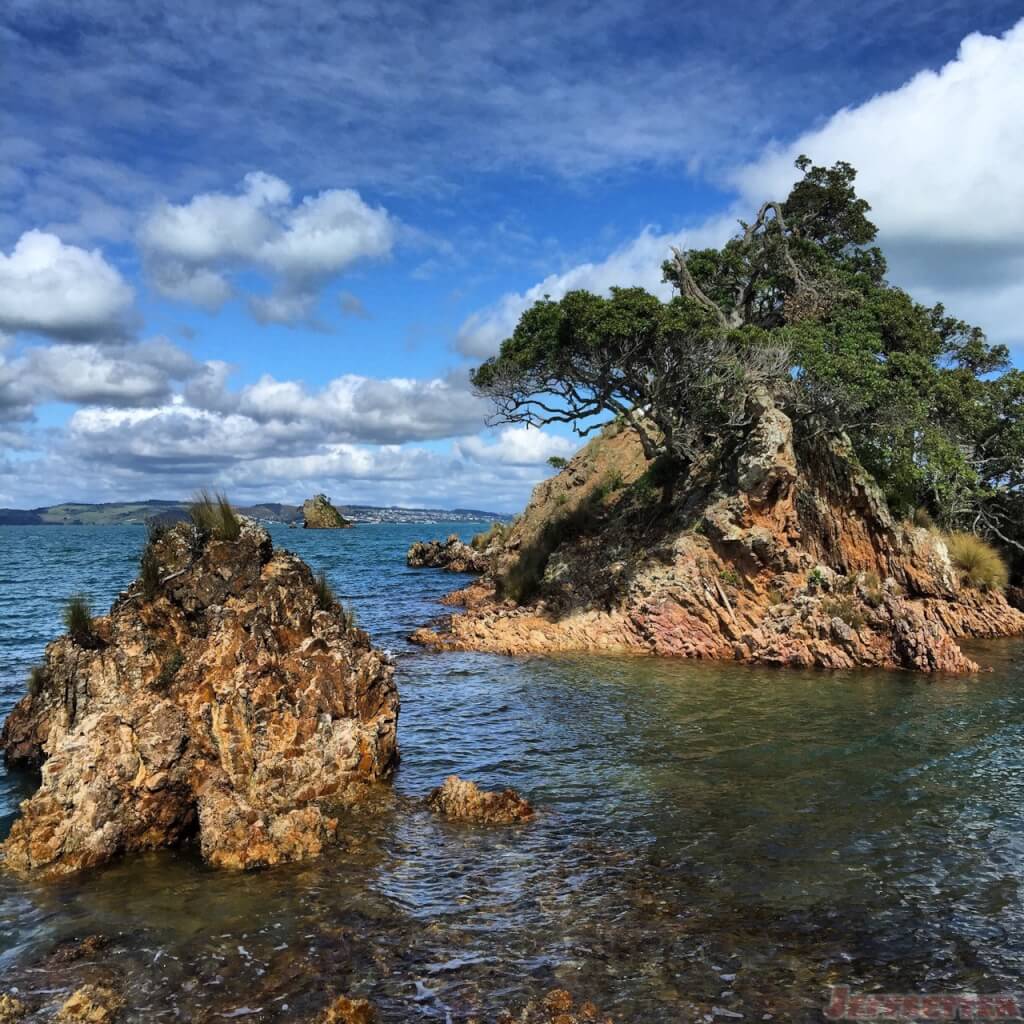 Waiheke is beautiful and serene, just moment away from Auckland.
Tip: Most casual restaurants in New Zealand are seat yourself or order at the counter. At the end of the meal, payment will typically be at the counter or bar.  We also found it is customary to ask for the bill, unlike the States where you are typically offered the bill.
Dining on Waiheke Island
Red Crab Thai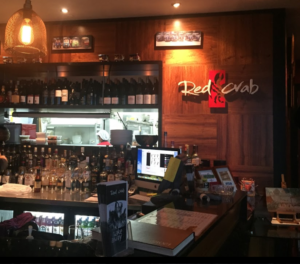 Why? Delicious Thai food and perfect for take away to eat on the beach
When: 
Phone: 09 372 9185
Where: 149 Ocean View Rd Waiheke Island
Cost: $20-$30 NZD mains
We ate here once loved it. We loved it so much  we went back a second time for take away after a long day of wine tasting. I am a big fan of green curry fried rice and pad thai.
The Shed at Te Motu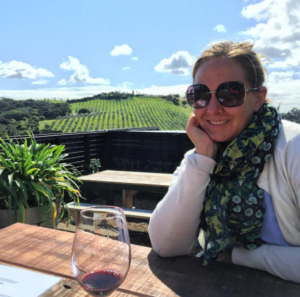 Why? Beautiful property, lovely wines and fantastic foods, bookings are recommended, especially during the busy summer season
When: Lunch: Thursday – Monday from 12pm-3pm and Dinner: Friday & Saturday nights from 6pm onwards.
Phone: +64 9 372 6884 or email : reservations@temotu.co.nz
Where: 76  Onetangi Road, Onetangi 1971, Waiheke Island
Note: The Shed is only open for the weekends. You can still get small bites from the cellar door for your wine tasting.
We stopped by Te Motu for a wine tasting. After the tasting, we decided that we were hungry and pleaded as to whether they could squeeze us in for a seating. The stand out at the meal were the smoked agria potatoes with tarragon aioli. I distinctly remember these potatoes to this day. The potatoes are smoked using old vines and then smashed. Unique and delicious!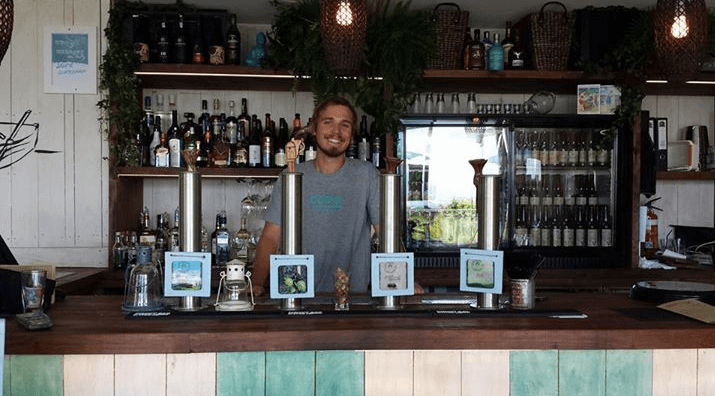 Why? Local, small batch, hand crafted, beers (Deep Creek Brewing), with food to match, and don't forget the wines!
When: 7 days a week 11am-11pm
Phone: 09 372 8209
Where: 149c Ocean View Road, Oneroa, Waiheke Island., below Red Crab Thai
Cost: $15 – $35 mains
This is a great spot if you need a break from wine, and are hungry for some delicious food. The Cove is nestled under a viewing deck within eyesight of the ocean.
For the Bites, I recommend the brussels sprout side (delicious!) and the Cove Balls.
For the Beers, I recommend the Redwood American Pale Ale (style like a Northwest pale ale with citrus notes, but lower alcohol content compared to American pale ales).
Other Suggestions
Several recommendations we had for restaurants and wineries were closed for the winter season. Here are a couple I had on my list:
Poderi Crisci – Looks amazing, but was closed while we were there.
The Oyster Inn – This is also a luxury boutique hotel. The hotel was booked, and timing for oysters didn't work out for us.
Charlie Farley's – This is right on the beach in Onetangi. We wanted to try this place for Sunday brun, but the wait was too long.
If you have any other recommendations, then please share in the comments!! We would love to hear your thoughts.