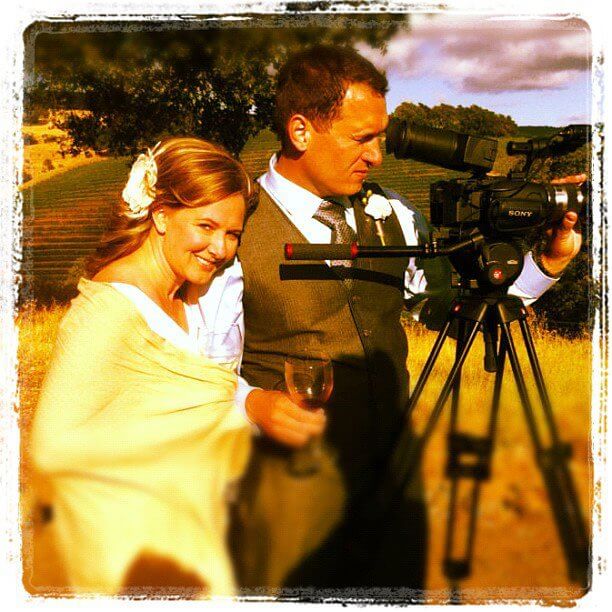 A few weeks ago I wrote a post about a cool offer being put out by the country of Dominica to visit their island and film, photograph or write about your experience. At the time I was skeptical about applying for the Dominica Challenge due to travel already being booked over these dates, but after some convincing by Mrs. Jeffsetter we decided to apply at the last minute.
While I still have not received an official rejection letter, I can only assume today that our entry did not win the contest since we have not been booked on a flight yet and the contest starts this Sunday.
* On a serious note to the organizers of this contest – I put several hours into pulling together this presentation and you can't spend 2 minutes sending a "thank you for applying, but we have better candidates" rejection letter? I apologize to any readers who may have also applied to the contest based on my original post. *
Now that I know the application won't lead us to the promised land, the next best thing to do is post it here on Jeffsetter.
The main parts of the application were a video and an essay. I shot a video of myself in my house and looped video from previous island adventures into it for a documentary style effect. Here is the video:
Then came the essay, which I figured might be fun for readers to enjoy and learn a little more about me.
My Dominica story starts in 6th grade when I was responsible for creating a question for a geography quiz. I whipped out the atlas, looked over the Caribbean and came up with the question: "What is the capital of Dominica?"Even with Rand McNally at their disposal it left my classmates stumped.

This was the beginning of life long love of geography, exploration and learning that continues to this day.

In college, I put my atlas dreams away to experience travel first hand. Beginning with a trip to Kenya, I filmed, edited and produced an Emmy nominated documentary that highlighted American doctors teaching open heart surgery techniques to Kenyan doctors. Not bad for my first time abroad.

Since that time, I have continued on a quest to make the world my personal atlas, visiting 25 countries, 6 continents, 4 hemispheres and taking hundreds of thousands of photos along the way. This has earned me a Traxo (the Klout of travel) score of 78 and made me the source of inspiration to the tens of thousands of monthly readers I receive on my Jeffsetter Travel Blog.

While traveling and experiencing the world, I spend much of my time behind the camera documenting the sights and sounds around me. You will see from my Instagram and Flickr accounts that I immerse myself in the beauty of my surroundings, whether it be a European cathedral or a tropical island.

Speaking of tropical islands, my wife and I spent our honeymoon on the island of Mauritius in the Indian Ocean. What made us choose Mauritius? We wanted to choose a unique honeymoon spot, and visit a place that was special to us.

We continued our to grow our love for islands by spending our first anniversary on a two week trip through the Cook Islands and French Polynesia. During this trip, we started to shoot videos of the experience and some are available for viewing on my YouTube channel.

It wasn't until last month as we were sailing through the British Virgin Islands that my wife and I came up with a new travel challenge: to visit every island nation in the world. There are 52 of these nations in our spreadsheet, and Dominica would be our 9th island nation to date.

I am particularly excited to visit Dominica, because I missed the opportunity to visit the island while my friend was studying at the Ross School of Medicine on the island from 2006-2008. The closest I got to the nature island was via Skype conversations.

We would love to join you in Dominica and I hope that upon seeing our examples of photos and videos that you can see our passion for telling stories and shooting beautiful locations.

Here are the photos and videos that we feel best represent our ability to take high quality photos and shoot/edit videos. Pay particular attention to the trailer for our wedding video on the YouTube channel <http://www.youtube.com/watch?v=LSLXj1iXgWk> and the island sunsets on my Flickr channel. Another example we'd like to share is the printed story book we created after our engagement in Australia, where we also visited another nature island, New Zealand.

About your Travel Partner *

As Jeff's wife and partner in crime, we try to gain new experiences (without international incident). I have been with Jeff for all of the photos, videos and experiences listed in this application. We make a great team with our photo and video skills and combine our strengths to create and capture the world through our eyes, one trip at a time. I have been traveling to the Carribean since before I can remember. The opportunity to explore another island is amazing. As a PADI certified diver, I look forward to seeing not only life on the island, but also around it. We travel well together and have much experience with everything required for success on this trip, i.e., having fun! My resourcefulness and love adventure brings balance to Jeff's technical knowledge and understanding of photography.
Compared to the other application videos I saw, we looked like amateurs… and I'm totally comfortable with that because we are amateurs.
Hopefully we will be seeing some awesome videos coming out of Dominica, and maybe some day I'll get there myself.