Over a year and a half since Marriott undertook its massive integration with Starwood's system, problems continue to persist. So, double-check your Marriott Bonvoy award reservations for any funny business.
The Reservation
Recently, I made reservations at the Fairfield Inn Anaheim Resort. I did a cash + points reservation paying $190/night for 2 nights plus 30,000 points for the third and final night. The reservation went through normally, with 30,000 points being immediately taken from my account. However, the confirmation email reflected only the cash rate and not the points.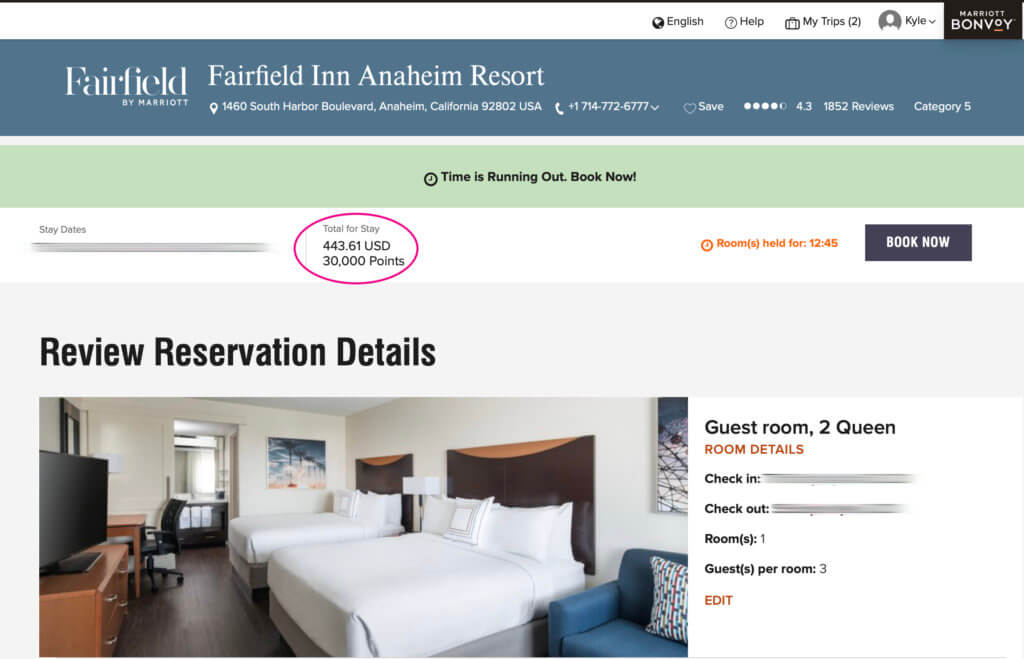 Fast-forward a few days and I get another email confirmation. Only, this time, it said 60,000 points were taken from my account. What's more, the breakdown in the email acknowledged the 30,000 points for the single award night but showed it somehow doubled at the total. Seriously. WTF, Marriott?!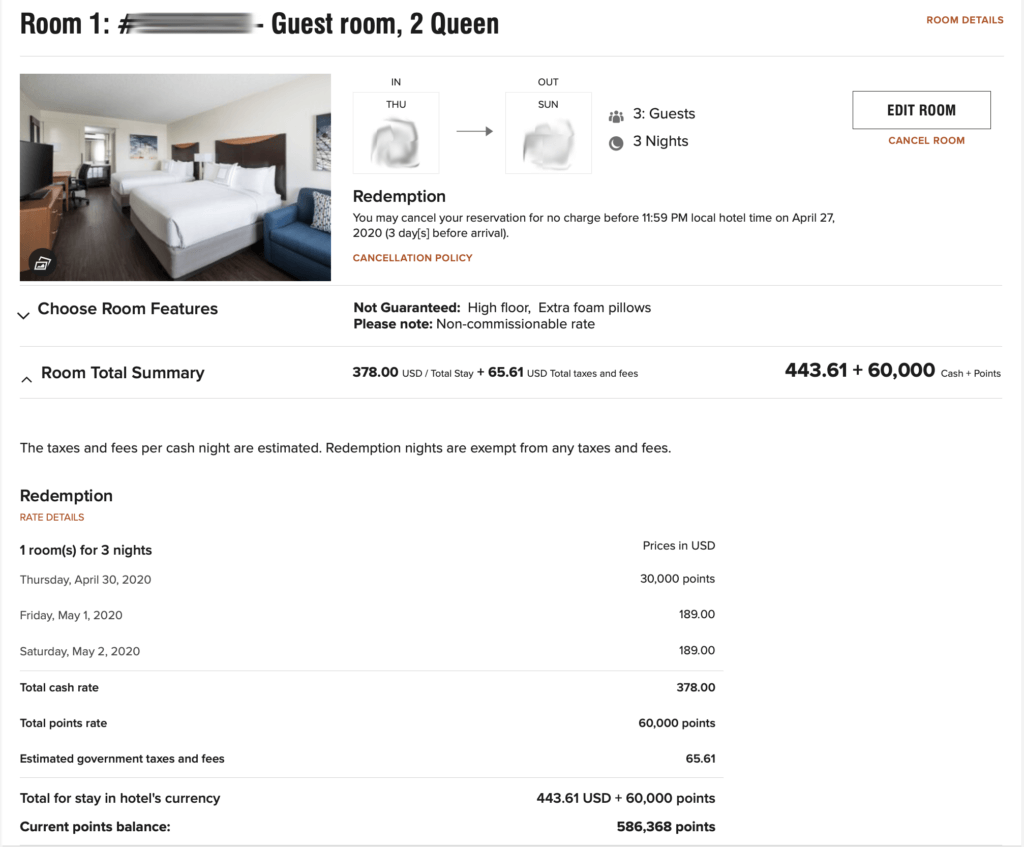 Resolution
I called the Marriott Bonvoy Titanium Elite line and explained the situation. The agent I spoke with was perplexed. She could see the 30,000 points, she couldn't see my cash rate, and she could see the strange doubling of the points. Unfortunately, the system didn't let her make the correction, so she had to put me on hold. And, after almost 15 minutes, the agent came back on the line informing me that I got my points back.
The whole process was relatively painless and the agent was very pleasant. To be clear, the long wait wasn't the fault of the person(s) assisting me. This is all Marriott's ongoing IT issues.
Double-Check Your Marriott Bonvoy Award Reservations, Final Thoughts
It's sad, isn't it, that we can't trust Marriott to get its own reservations right? And it isn't just on the booking side of things too. As I'm sure many of you already know, others on BoardingArea have experiences in which they do not receive points back for canceled award stays. So, any time you do any kind of points activity with Marriott, always double-check your transactions. Better yet, take screenshots of your balances before making or canceling any award stays so you have records of what things should be. You know, just in case things go wrong and they can't see it on their end.