The site (and credit card) formerly known as eBates is now even better. Why? Because you can earn HawaiianMiles with Rakuten, in addition to a bunch of other loyalty programs' points and miles.
For those of you that don't already know, Rakuten (eBates) is an online shopping portal. Traditionally, you'd earn cash back, which they issue to you quarterly in the form of a Big Fat Check or via PayPal. But, today, there's another earning option; American Express Membership Rewards points. And, as we all know, Membership Rewards points transfers 1:1 to HawaiianMiles, as well as many other programs.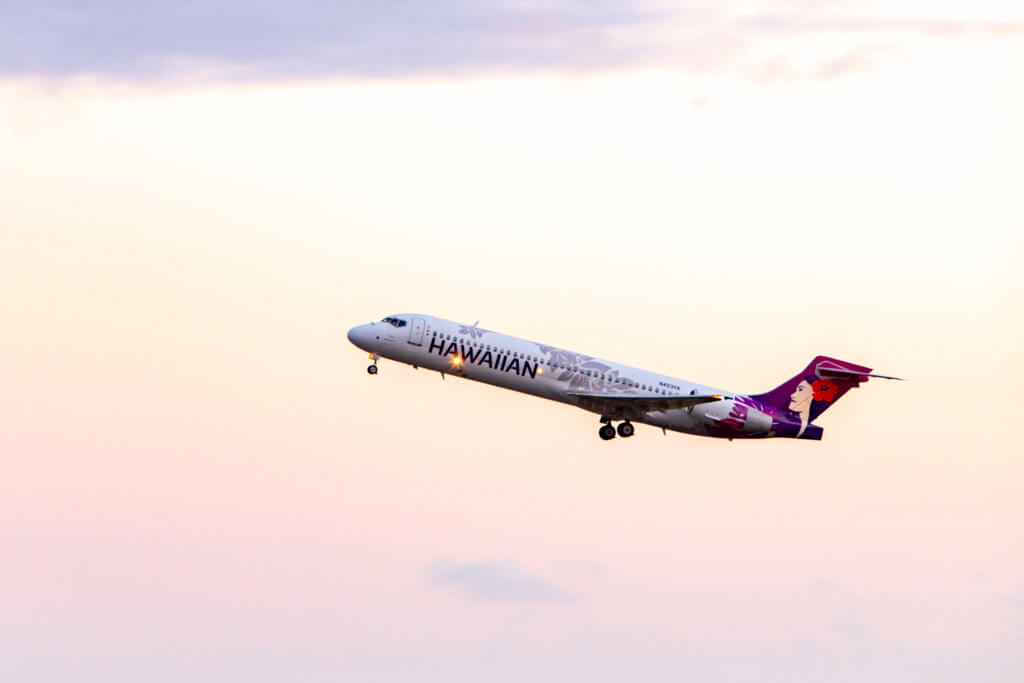 Earning Membership Rewards with Rakuten
Setting up your Rakuten account to earn Membership Rewards is really simple. All you need to do is sign in to your Rakuten account and head to your account settings.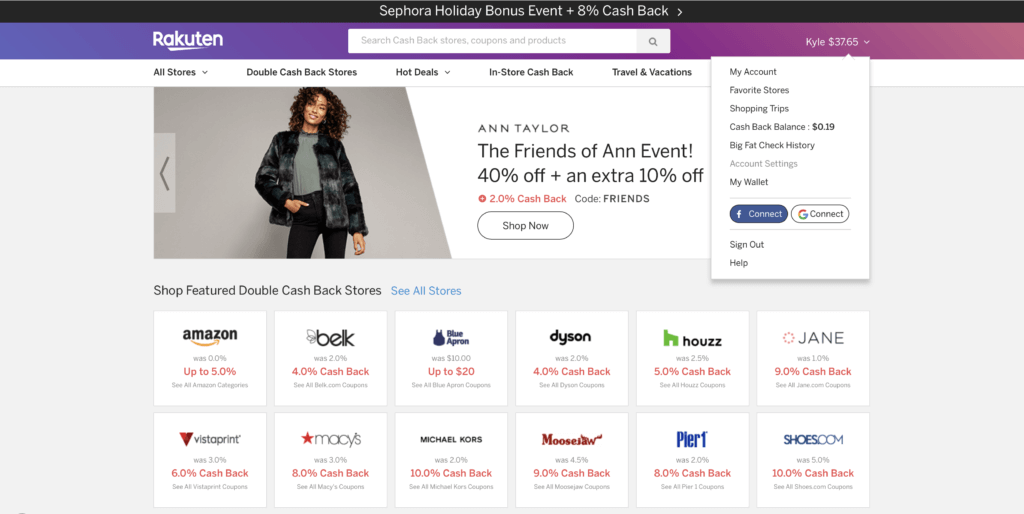 Then, navigate down to your payment settings. You'll see that you can choose from the Big Fat Check, PayPal, and American Express.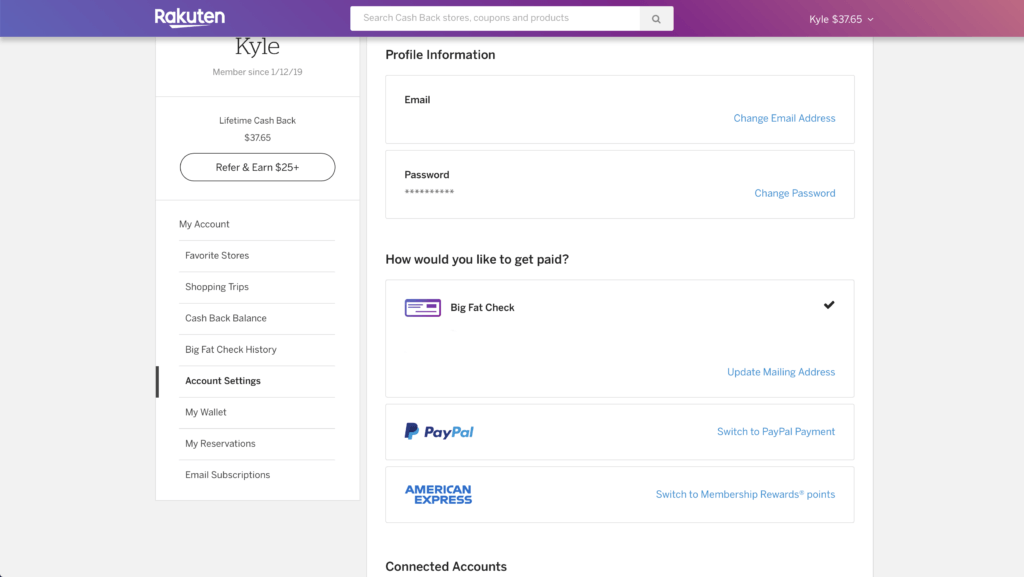 After selecting American Express, all you need to do is sign in to your Amex account to switch over. It's worth noting, though, that you do need to have an Amex card that earns Membership Rewards.
But There's More…
Rakuten also has their own credit card; a Visa to be exact. And that card earns an extra 3% cash back on Rakuten portal purchases.

So, say you're shopping at Best Buy. And, at the time of this writing, Rakuten is offering 3.5% cash back on Best Buy purchases. Well, if you make that purchase with your Rakuten Visa via the portal, you'll earn a net of 6.5% cash back. Which, of course, translates to 6.5 Membership Rewards points per dollar.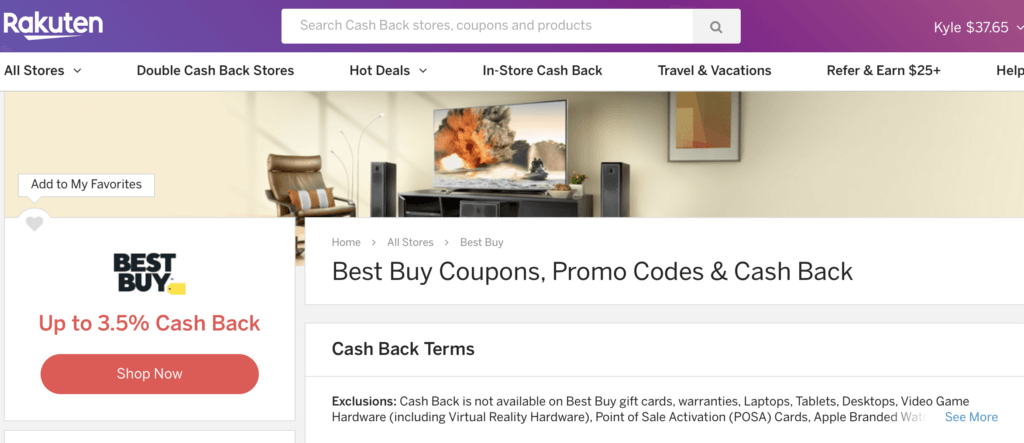 And, of course, that means if you splurged on, say, a gorgeous LG OLED TV for like $2,000, you'd earn 13,000 Membership Rewards points. Those points, if you recall, can then be transferred into 13,000 HawaiianMiles. That's almost enough for a roundtrip inter-island award ticket at the saver level. Not too shabby.
Not Just HawaiianMiles
As a reminder, Membership Rewards don't transfer to just HawaiianMiles. In fact, they also transfer to:
Aer Lingus @ 1:1
Aeromexico @ 1:1.6
Air Canada @ 1:1
Air France/KLM @ 1:1
Alitalia @ 1:1
ANA @ 1:1
Avianca @ 1:1
British Airways @ 1:1
Cathay Pacific @ 1:1
Delta SkyMiles @ 1:1
El Al @ 1:1
Emirates @ 1:1
Etihad @ 1:1
Hawaiian Airlines @ 1:1
Iberia @ 1:1
JetBlue @ 1.25:1
Qantas @ 1:1
Singapore Airlines @ 1:1
Virgin Atlantic @ 1:1
Choice Privileges @ 1:1
Hilton Honors @ 1:1
Marriott Bonvoy @ 1:1
It's worth repeating that there are some excellent Hawaii travel deals to be had with some of the above partners. For example, you can travel between the West Coast and Hawaii for between 20,000 and 32,500 British Airways miles (roundtrip). You can even do Hawaii – Japan roundtrip in economy with ANA for between 35,000 and 43,000 miles. Those redemption rates are FAR better than Hawaiian's base redemption rates of 40,000 and 80,000 miles, respectively.
Earn HawaiianMiles with Rakuten, Final Thoughts
For those of you that are still fiercely loyal to Hawaiian Airlines, you can use Rakuten to boost your earnings. Of course, you can boost your earnings even more by picking up a card like the Amex Gold or the Amex EveryDay Preferred. But, of course, I'm of the opinion that you should focus on collecting Membership Rewards and Chase Ultimate Rewards points plus how to use them effectively instead of focusing on a single loyalty program.