To promote responsible tourism to Maui, Hawaiian Airlines is giving away 200,000 HawaiianMiles, a stay in Wailea, resort dining credits, concert tickets, and wellness experience passes via their Island Style Maui Sweepstakes.
We all know Maui desperately needs visitors to return. How that's going to happen? We don't know beyond the fact that the phased reopening plan is going buh-bye and that West Maui is welcoming back visitors of November 1. That's not helping. So, what are travel companies to do? Try to encourage visitors themselves, I guess.
Island Style Maui Sweepstakes
As is the case with most of Hawaiian Air's giveaways recently, to enter the Island Style Maui Sweepstakes, you must follow them on Instagram or Facebook, then head to their sweepstakes page to actually enter: HawaiianAirlines.com/IslandStyleMauiSweepstakes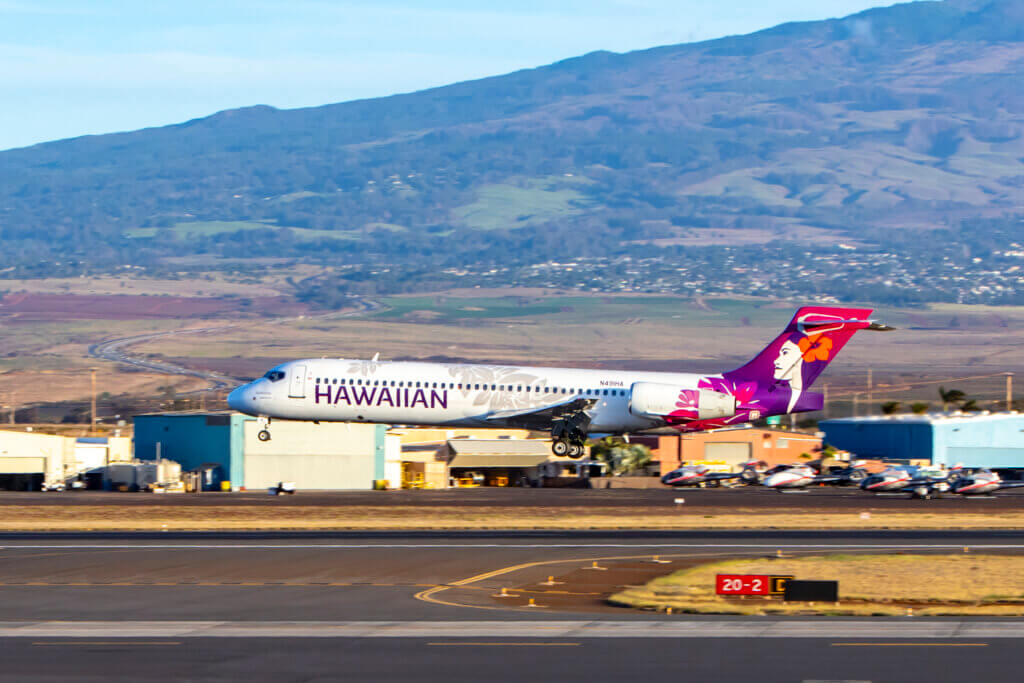 Yes, you have to provide your handle as part of the entry, along with your name, email address, and zip code. The contest is open to all U.S. residents 18 or older, and entries must be received by Friday, October 27, 2023, at 11:59 pm HST, with the prize drawing occurring on October 30, 2023. Speaking of the prize, one winner will receive:
200,000 HawaiianMiles
A four-night stay (double-occupancy) at the Wailea Beach Resort by Marriott
Two one-day passes for loungers at the hotel's Olakino (adult) pool
$250 on-property food & beverage credit
Two VIP tickets to John Cruz's "Island Style Series" at the Pro Arts Playhouse
That's a sweet deal, though $250 isn't gonna get you all that far. But I don't go to Maui to eat on-property, so that's no biggie.
Anyway, it's worth noting that, should you win, you have 90 DAYS to book your trip, and you must start your trip by September 30, 2024, or you will forfeit your prize. However, Hawaiian has eight to ten weeks to deposit the miles into your account, so you really only have one month from the time you receive your miles to book your trip.
There's also this gem of a disclaimer in the sweepstakes rules:
In the event winner (or their travel companion) engages in behavior during travel that (as determined by Sponsor in its sole discretion) is obnoxious or threatening, illegal, or that is intended to threaten or harass any other person, or that in any way disparages or adversely affects the reputation, image, and/or customer goodwill of Sponsor or any of Sponsor's services, products, trademarks, service marks, or logos, Sponsor reserves the right to terminate the hotel stay early or eject them from the Event, with no further obligations or compensation whatsoever to winner [which may, in Sponsor's sole discretion, result in that winner's disqualification from the Sweepstakes and forfeiture of any (and/or all) prize(s)].
Yeah. Maybe I shouldn't bother entering, as I'm sure I've pissed off their Marketing and/or PR Department several times already lol.
Final Thoughts
At any rate, if you've been dreaming of a Maui vacation, it wouldn't hurt to enter the Hawaiian Airlines Island Style Maui Sweepstakes. But if you plan on entering, you better do it soon! Then contest entry period ends TOMORROW.