Immediately after Lahaina's tragic and devastating fires, officials, celebrities, and residents swiftly and strongly asked visitors to stay away. Unfortunately, even after the message began to change, people are continuing to stay away. That's not good, and as a result, Maui is in financial trouble now.
The unfortunate truth is that Maui's economy needs tourism to survive. In fact, 75% of all private sector jobs on the island are largely dependent on the visitor industry. So you can imagine what effect the post-fire drop in visitor arrivals has had. In the immediate aftermath of the fire, visitor arrivals fell by at least 70%, and while they've improved a little, they're still not where they need to be to support the economy.
Maui is in Financial Trouble
Calls to stay away from Maui worked too well. Sure, West Maui is still closed, which means large swaths of Maui's visitor lodging remains unavailable. Aside from the area remaining closed, many of the hotels in Ka'anapali, Napili, and Kapalua are providing lodging for displaced employees, area residents who have lost their homes, and recovery/support workers. According to the Hawaii Lodging & Tourism Association, the area's hotel occupancy rate is around 50%. But, unfortunately, the story is the same in South and Central Maui, where hotel occupancy rates are stuck at around 50%, too.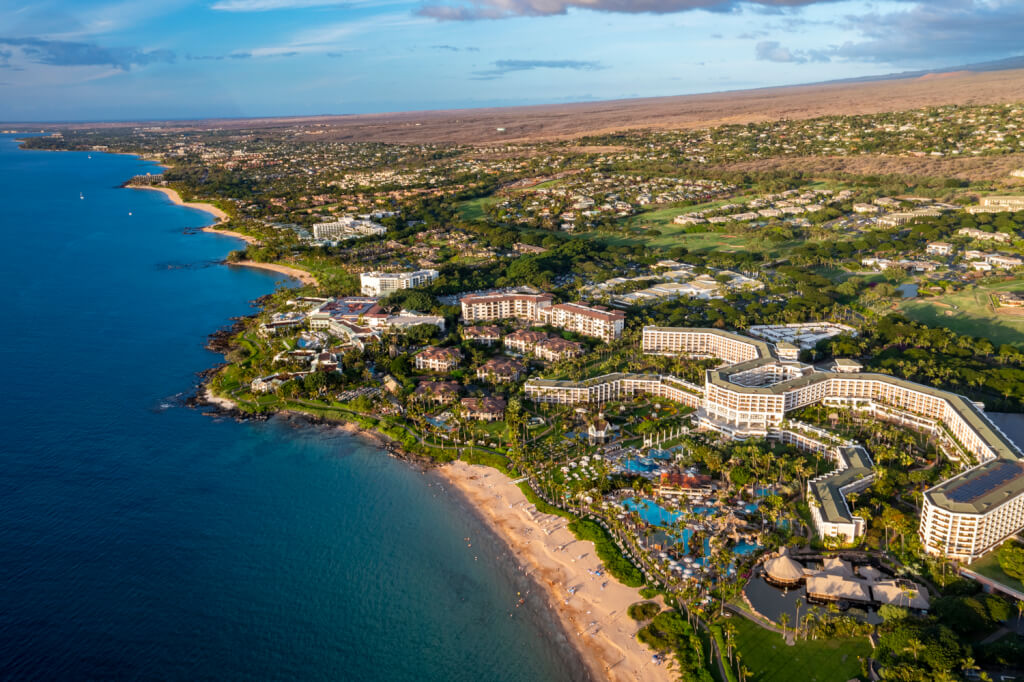 That's a major problem and why Maui is in financial trouble. You see, when hotels emptied out during the pandemic, government assistance programs stepped in to keep the economy from imploding. But outside of standard unemployment benefits, there is no additional aid available to those who haven't been impacted by the fires. As a result, businesses have been laying people off as customers have all but vanished.
This has resulted in those on unemployment benefits jumping from around 300 this time last year to about 8,000 today, and there's likely more pain on the horizon. You see, Lahaina was home to 800 businesses providing 7,000 jobs, and the longer the absence of tourists continues, the more people in other areas of the island will lose their jobs.
In fact, current projections show that Maui's unemployment rate will hit at least 10%, compared to an average of 2.5% before the fires. Sure, that's not as bad as the pandemic, which peaked at 35%, but it'll still have impacts that will reverberate across the island. How? If these 8,000+ people can't pay their rent/mortgage and stop discretionary spending (shopping, restaurants, etc.), then more businesses will suffer, triggering more layoffs, causing more people to cut back, forcing more layoffs, and so forth.
It's easy to see how the situation can compound and spiral out of control, and that's exactly what officials are trying to avoid. Yes, Maui is in financial trouble now, but it can still get worse.
Final Thoughts
There's no doubt that Maui is in financial trouble, but there's something we can all do to help. That, of course, is to visit. Never mind the loud voices that continue to tell people to stay away. Maui cannot afford to be devoid of visitors. Rather, it needs visitors to fill its empty hotel rooms, dine at its restaurants, and shop at its shops. If we want to rebuild Maui and to have a community that residents of the island can continue to live in, then this is what must happen.
That said, if you do visit, please be patient, be kind, be respectful, and stay out of West Maui. Remember, there's a lot to do, see, and eat, even if you can't head to the west side of the island.