My favorite photographer is named Trey Ratcliff. I learned many of my photography techniques through his website, stuck in customs.
I always thought his website name was just clever wordplay, that is until I was in Peru last week.
Here is the setting. Lima airport, 1:40 in the morning. We just arrived from San Salvador and before that Liberia in Costa Rica.
Our bags were checked all the way to our final destination of Cusco, but we needed to have them clear customs to move on.
At the baggage carousel we picked up our baggage and then brought them to the scanner.
I thought nothing of it until the gate agent stopped the belt.
"Is this your drone sir?"
Needless to say, I didn't leave the airport with my drone that day. Instead I received the following form.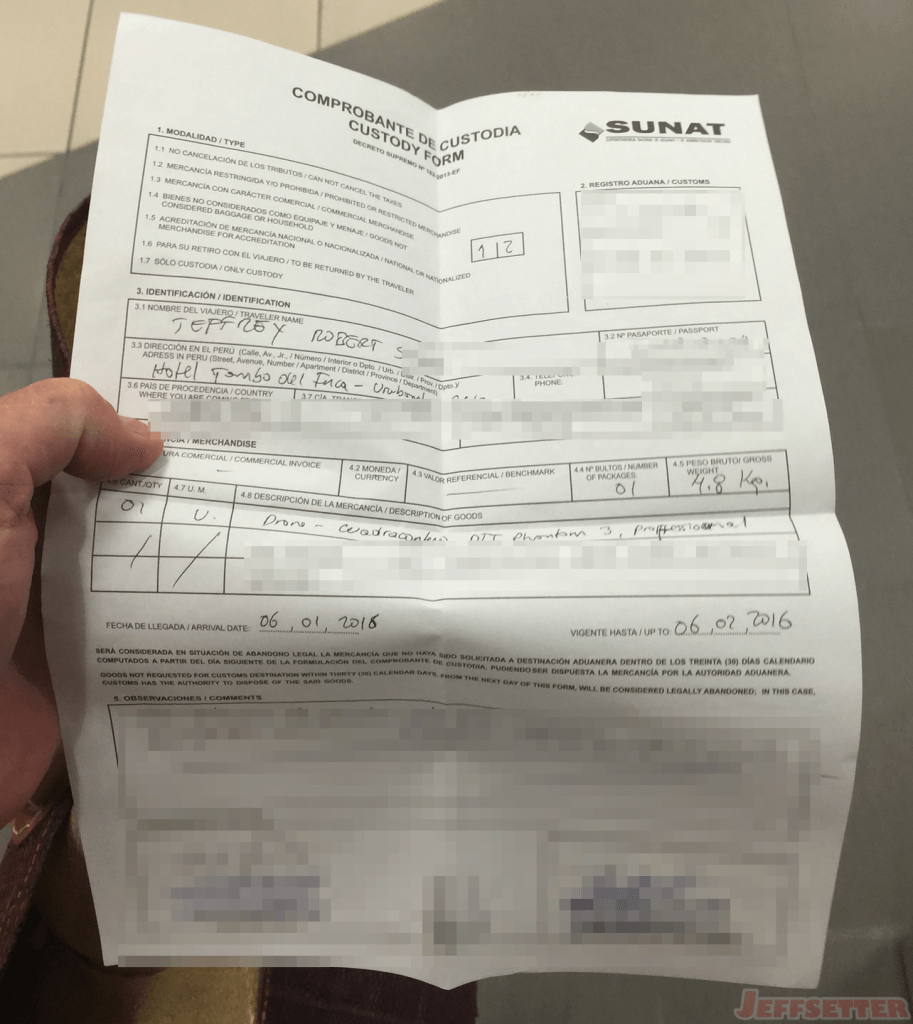 This is just one of many things that happened on our "worst travel day" for 2016. Yes, I am declaring it already – January 5/6th (overnight) was our worst travel day of 2016. Listen to the podcast to hear why.