Oahu has seen an explosion of farmer's markets in recent years. However, some of our oldest markets are still among our best. That's why I'd like to show you all some fantastic eats at the Honolulu Farmers Market.
There are no other farmer's markets on Oahu that have been around than those put on by the Hawaii Farm Bureau Federation (HFBF). For example, the HFBF puts on the supremely famous Kapiolani Community College Farmers Market on Saturday mornings. However, they have another one – the Honolulu Farmers Market every Wednesday night.
Honolulu Farmers Market Location
For locals working downtown Honolulu, the Honolulu Farmers Market is far more convenient than the KCC one. That's because, as its name suggests, it's closer to Honolulu's urban core. Specifically, it's at the Blaisdell Center on the lawn fronting the concert hall and running alongside Ward Avenue from 4 pm to 7 pm. Parking at Blaisdell is free for the farmer's market and is plentiful.
Fantastic Eats at the Honolulu Farmers Market
While the Honolulu Farmers Market has traditional vendors selling farm-fresh produce, the real focus here is prepared meals to enjoy as a picnic. I should note that vendors have a tendency to change and I haven't been able to check all of them out, but there's definitely something here for everyone. Here are just some of my current favorites.
C4 Table by Collin Hazama
If you'll recall from my favorite bites of 2021 post, C4 Table makes fantastic upscale bentos based on local favorites. My favorite dishes include their Slow Cooked Fuji Cold Ginger Chicken, Smoked Pork Belly Congee, Crispy Pork Scallopini, Sukiyaki, and Banana Ube Lumpia.
The Local General Store
Over the past few years, a lot of amazing bakeries and patisseries have popped up around Honolulu. One of the latest is The Local General Store, which sells a mix of locally-raised proteins and pastries. Thus far, these guys serve up my favorite chocolate croissants – they're incredibly butter and flakey and are filled with a deep, dark, almost bitter chocolate. Perfection.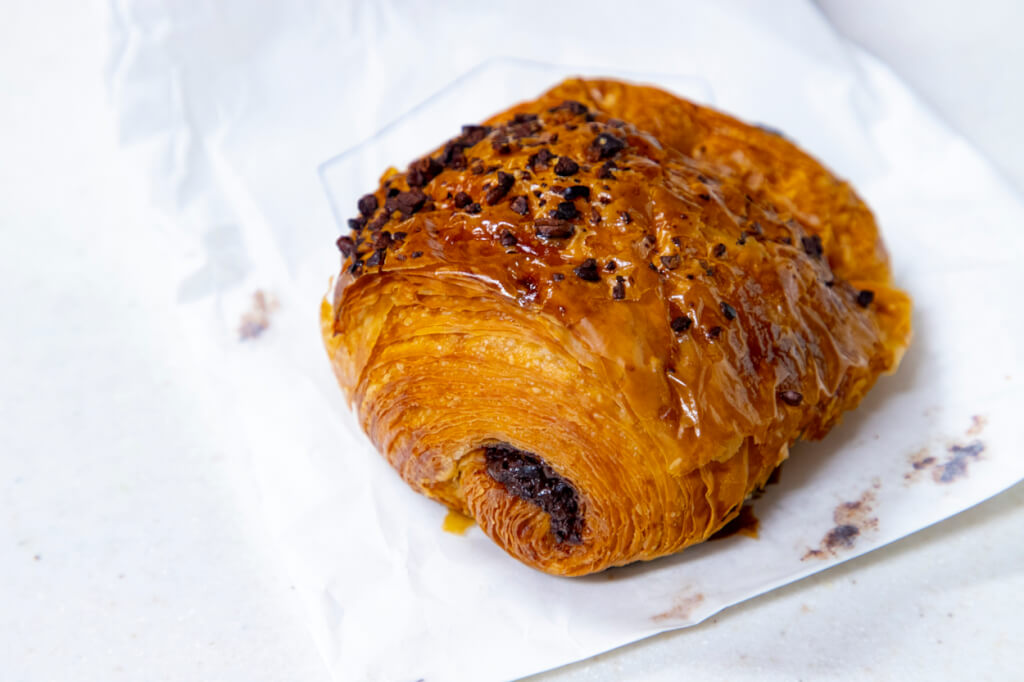 Sage Creamery
This farmer's market-only ice cream maker produces a variety of standard and unique ice cream flavors. On the day of our visit, I decided to try their Kulolo (coconut, taro, brown sugar) and Cookies & Cream flavors.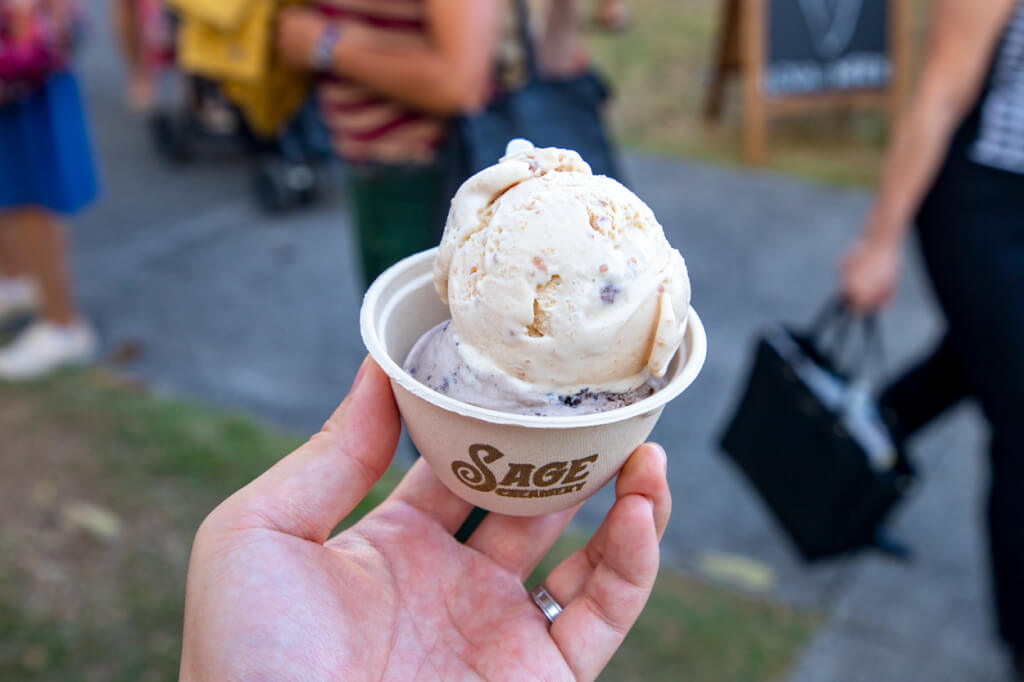 Fatto A Mano
If you like authentic, wood-fired pizzas, these guys are one of the best in Hawaii. I had no idea that they're at the Honolulu farmers market, though, so I'll have to look for them next time we go.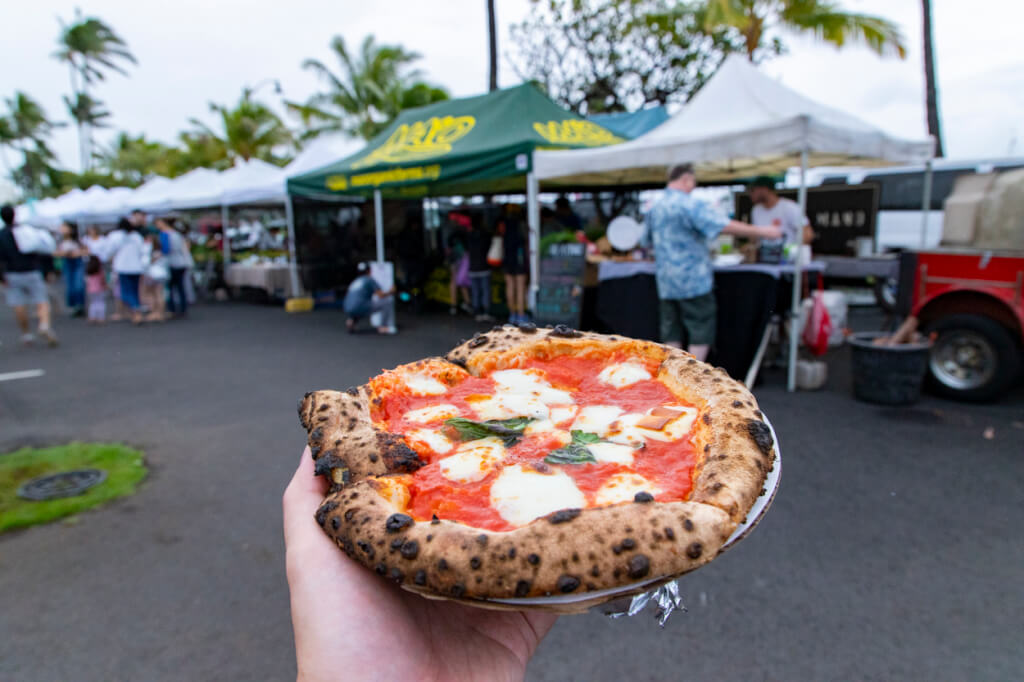 Pig & The Lady
These guys got their start popping up at farmer's markets, and despite having two restaurants on Oahu and one in Tokyo, they're still here. Check them our for their signature pho and pho french dip.
Final Thoughts
There's so much to explore and taste at the Honolulu Farmers Market. You'll definitely need multiple visits to try even a small portion of the dishes available here. It's worth noting, however, that the vendor list has a tendency to vary from week to week. So while the HFBF website has a master list of available vendors, it's always best to check with the individual vendors directly to see if they'll be there that week. On my list to try are Weirdoughs and Little Sparrow, among others.