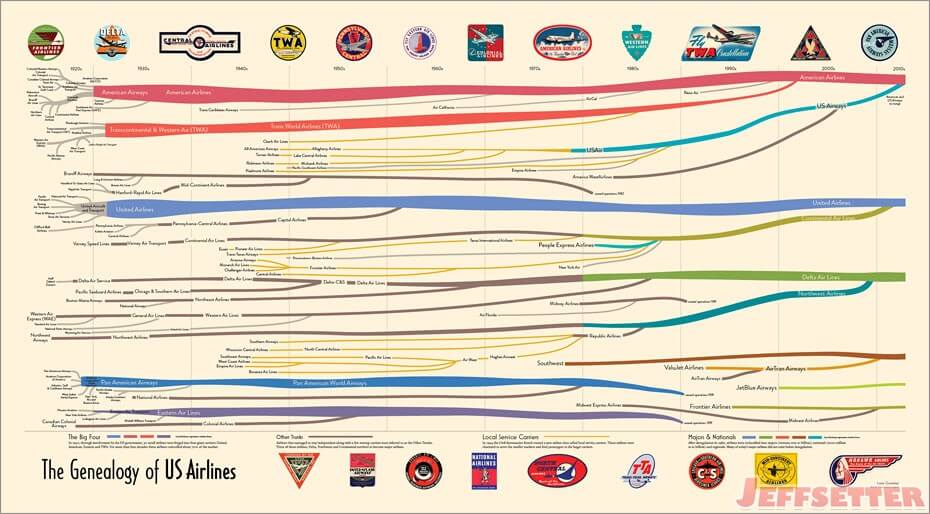 Photo Courtesy of History Shots
I am trying a new feature on Jeffsetter that I am hoping readers will find interesting and engaging. Each Monday I plan to post a poll to this website as well as my Facebook and Google+ pages. These polls will help me better understand the preferences of readers of the site, as well as to get a conversation started about some of our travel preferences. This week's poll is our first, and I think it should give a wide variety of answers. You can answer the poll right here or in the sidebar of the site.
When answering the question, keep in mind that this is for paid tickets and not award tickets. If you had to pay for a trip from one US city to another, which us airline would you choose? I know that many of you may only fly 1-2 airlines regularly, so your answer may be an easy one. I know that my answer will be quite easy as well, since there is one airline that I choose to fly way more often than others because I live in a hub city.
The rest of the audience? I'm not sure – that's why I started this poll. To borrow a line from Randy Peterson, the Jeffsetter Monday Poll is where conversations are started.
My hope is to post the results next week with an analysis of the results. There will also be the next week's question.