After over a year of redevelopment work, the Big Island's Mauna Lani Bay Hotel & Bungalows has re-opened. This also marks the opening of the first Auberge Resort in Hawaii.
Auberge Resorts is a small luxury hotel brand. The brand consists of 19 properties at the moment, 14 of which are in the United States. Outside of the U.S., Auberge has two hotels Mexico, one in Anguilla, one in Greece, and one in Fiji. Plus, they have eight more in the pipeline, including their fourth location in Napa, California, among others across the U.S., Mexico, South America, and Europe.
Mauna Lani, Auberge Resort
According to the Pacific Business News, the Mauna Lani Hotel's redevelopment into an Auberge Resort cost $200 million and touched virtually every part of the property. That includes a total refresh of all guest rooms, suites, and bungalows; moving the front desk; adding three pools; and even redesigning the property's landscaping. And, I have to say, the work done looks great!
Even the rooms look good – they're a good combination of a rustic, island feel while maintaining an aura of understated luxury.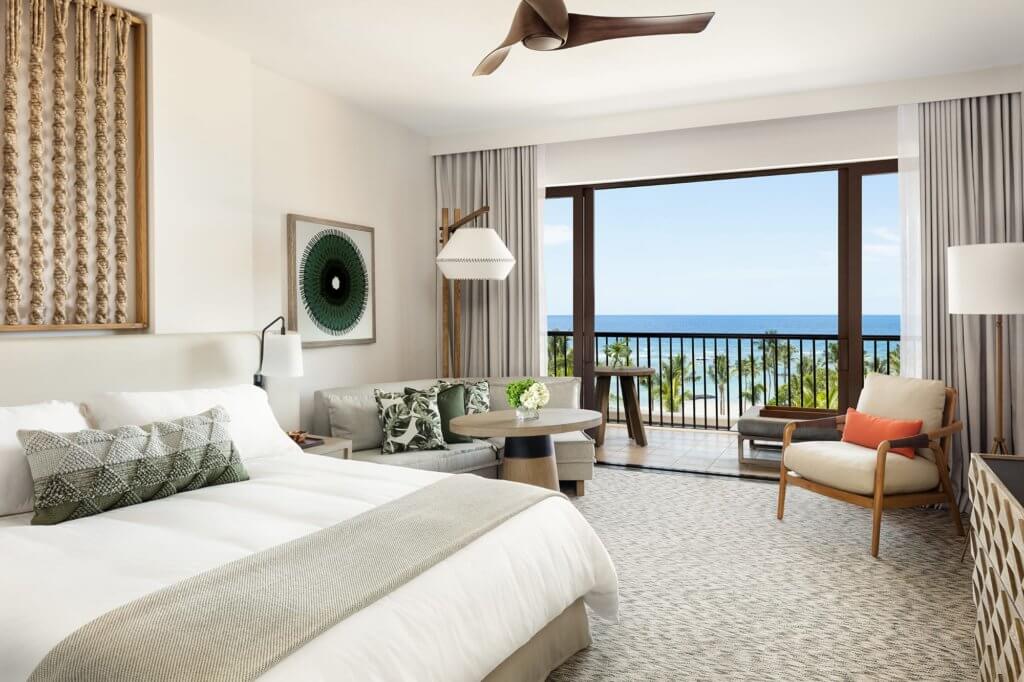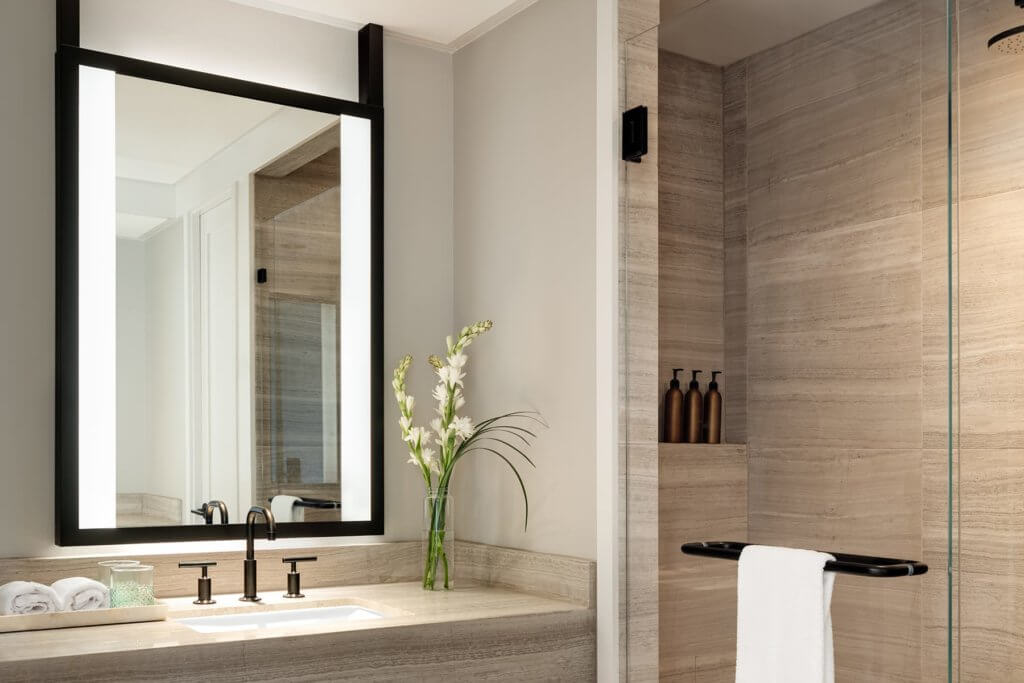 Pricing
As far as pricing goes, it's about where I'd think a hotel like this would be. I'm not sure why I chose these dates, but I checked rates over the Labor Day weekend. Booking direct results in a base rate of $500/night.
Unfortunately, Auberge doesn't have a loyalty program. But, you can book rooms via both the Chase Ultimate Rewards portal and amextravel.com, as well as the Chase Luxury Hotel Collection.
Via the Ultimate Rewards portal, the cash rate is $50 lower than on the hotel's website. Sapphire Reserve cardholders can even redeem just under 30,000 points per night.

Booking through the Chase Luxury Hotel Collection gets you a $100 resort credit and free daily breakfast for two, plus space-available upgrades, early check-in, and late check-out. However, you'll end up paying more for the privilege – it's over $160 more per night than booking through Ultimate Rewards.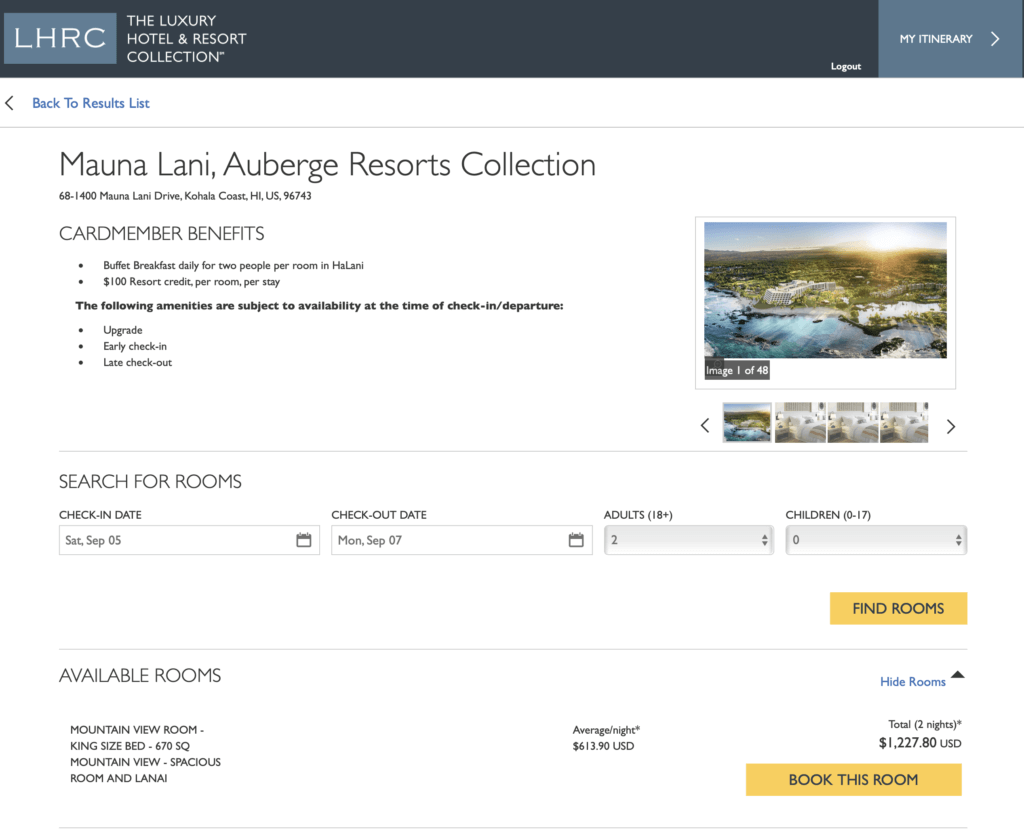 Via Amex Travel, you're looking at $500/night cash or a whopping 71,286 points per night. Clearly, Ultimate Rewards offers the best points redemption value.

First Auberge Resort in Hawaii Opens, Final Thoughts
If you're heading to the Big Island's Kohala Coast, I'd say this property is worth considering. It looks like a great place to kick back and relax. Too bad, though, that the airport in Kona is such a horrible way to end your trip. And, at least for now, you can get a night here on points at a pretty reasonable rate via Chase Ultimate Rewards. It's worth noting, though, that the Westin Hapuna Beach costs only about 20,000 points on the same dates.