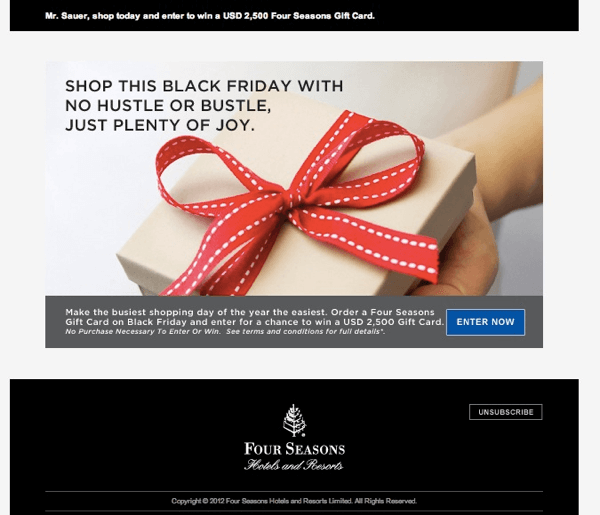 Four Seasons Black Friday: Four Seasons is offering a $2,500 gift card to a lucky winner with no purchase necessary
While the email makes it look as if you need to purchase a gift card, if you read the fine print, you can enter without ordering the card. I was able to confirm this and successfully register for the promotion myself.
While sharing this information may end up hurting my chances of winning, I am guessing that as a non purchaser my chances are already pretty slim, so why not share with you all.
For those of you who have never stayed at a Four Seasons, you will be happy to learn that with this gift card you are essentially entitling yourself to a free breakfast during your stay. $2,500 doesn't go very far at a Four Seasons, but should allow you more enjoyment in your stay without having to worry about finances.
If I were selected as the winner, I would probably try to find a way to go back to the Four Seasons Mauritius – or find an equivalent property in another tropical locale.
What would you do with $2,500 from Four Seasons???