Winter is approaching here in Hawaii.  And while we may not have seasons in the traditional sense, we do see seasonal variations.  Winter in Hawaii is rainier and colder than the rest of the year, but still great!  When I say cold, by the way, I mean low 70's… sometimes.  Daytime temperatures are still in the mid-80's, but nighttime lows can get down into the low 70's to high 50's.  That's by no means cold for anyone not from the islands, but here?  Don't be surprised to see people bundling up!  This also means, though, less visitors to the islands, and with it some deals.  Right now there are even great winter rates at Turtle Bay on Oahu's North Shore.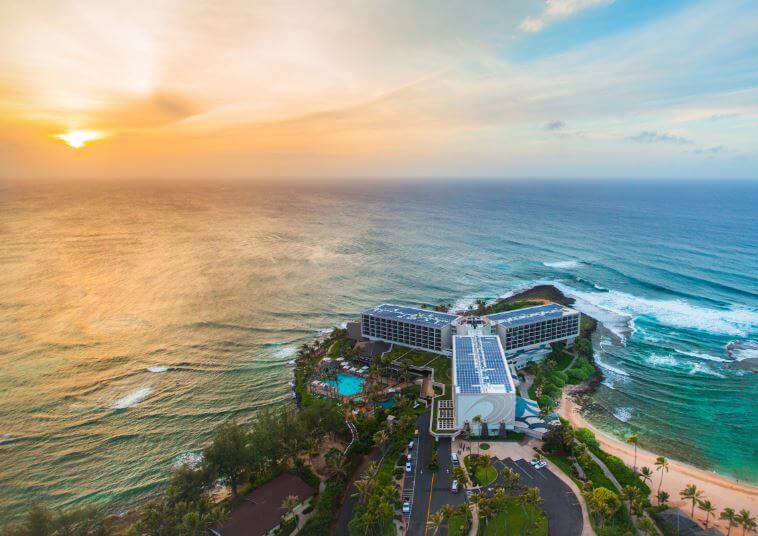 If you aren't familiar with the Turtle Bay Resort, it's the only resort on Oahu's scenic North Shore.  It used to be known as the Turtle Bay Hilton, but has since become an independent property.  The property is comprised of three low-rise towers and a few cottages.  Guests may select rooms, suites, or cottages, depending on what type of experience they'd like.  My family used to rent a cottage every year, but that was during the Hilton days.  The property has moved decidedly upscale since then, causing the room rates to rise up, too.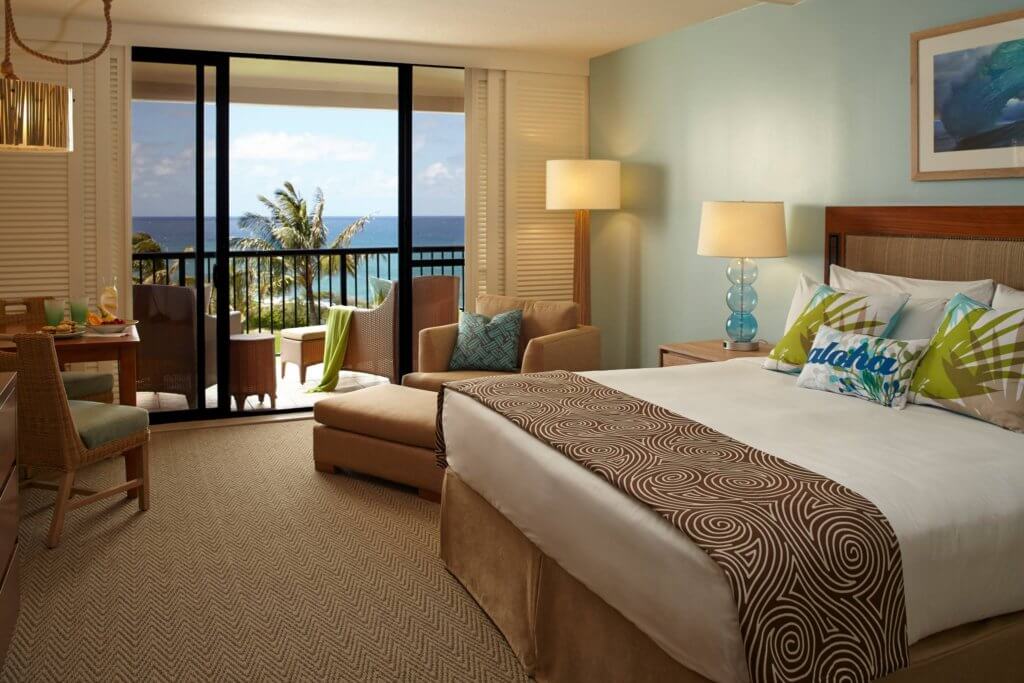 So if you're looking to give Turtle Bay a try, especially on "the cheap," now is the time.  By cheap, however, I mean prices starting at $255/night + taxes + $42/night resort fee.  What does this price get you?  Complimentary, daily continental breakfast for two (a $46 value), and that's it.  That being said, standard rates are usually well over $300/night, and self-parking is (thankfully) included with the resort fee.  Here's what availability looks like for the winter 2016-2017 season.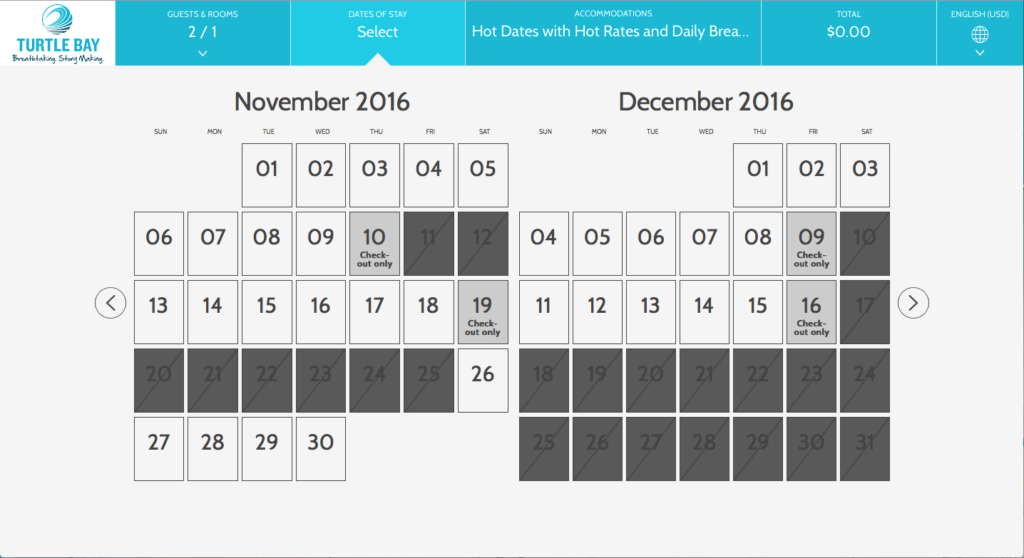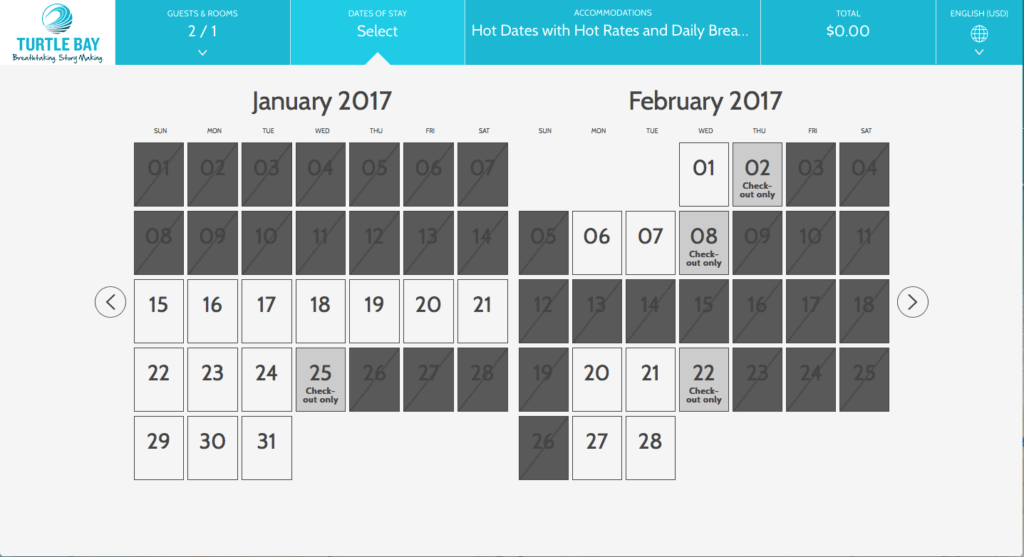 There are a couple of dates available in March, too, but they're pretty limited.  This rate special disappears altogether from April on.  What rate is this?  It's the "Hot Dates!" rate.

To access the date, visit turtlebay.com, click on "stay" and click on "specials offers."
If you can't or don't want to travel to Hawaii during the winter, there are other options for getting good deals at Turtle Bay.  No, you likely won't find a rate this low, but you can still get some additional perks!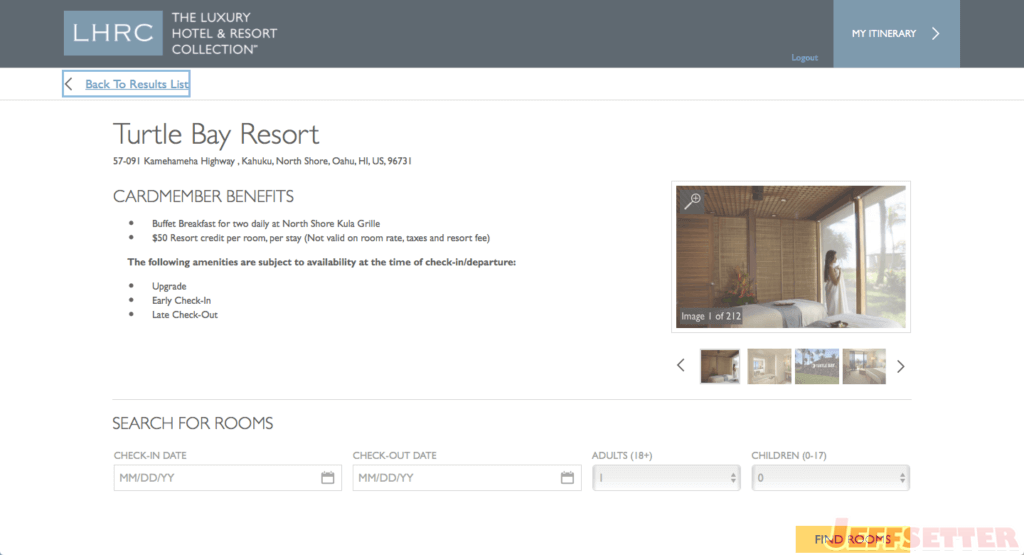 You can book your stay through your credit card portals, too.  These will often provide complimentary breakfasts, resort credits, free upgrades, etc.  But if you do go this route, you can't combine these benefits with specials offered by the resort itself.  So you'll have to choose either or.  In my opinion, Turtle Bay's "Hot Date" rate is the better option here and one you should definitely take advantage of if you can.  Turtle Bay does not participate in any hotel loyalty programs, though, but you can still earn 3x Ultimate Rewards points by booking with your Chase Sapphire Preferred.