In an effort to both help control visitor arrivals and fund environmental preservation/remediation, the State of Hawaii considers visitor environmental licenses. Seven such bills are going through our legislature this session, though similar bills have been discussed without passing.
9,344,564 visitors came to Hawaii in 2022, which is about a million less than 2019's 10,386,673 visitors, or about 90% of our pre-pandemic arrivals. Even before COVID, there were serious conversations happening about how many visitors are too many and what we can do to control arrivals. Then the world shut down and gave locals a taste of life without visitors. Beachers were clear, hiking trails weren't congested, and natural habitats began to recover. Naturally, that intensified the calls for controls, leading to the current bills under consideration.
Hawaii Considers Visitor Environmental Licenses
All of the seven bills under consideration are very similar. In fact, based on what's being reported in the Star-Advertiser, one has to wonder why the hell they're proposing seven different versions of the same thing? But that's neither here nor there, so let's get into it.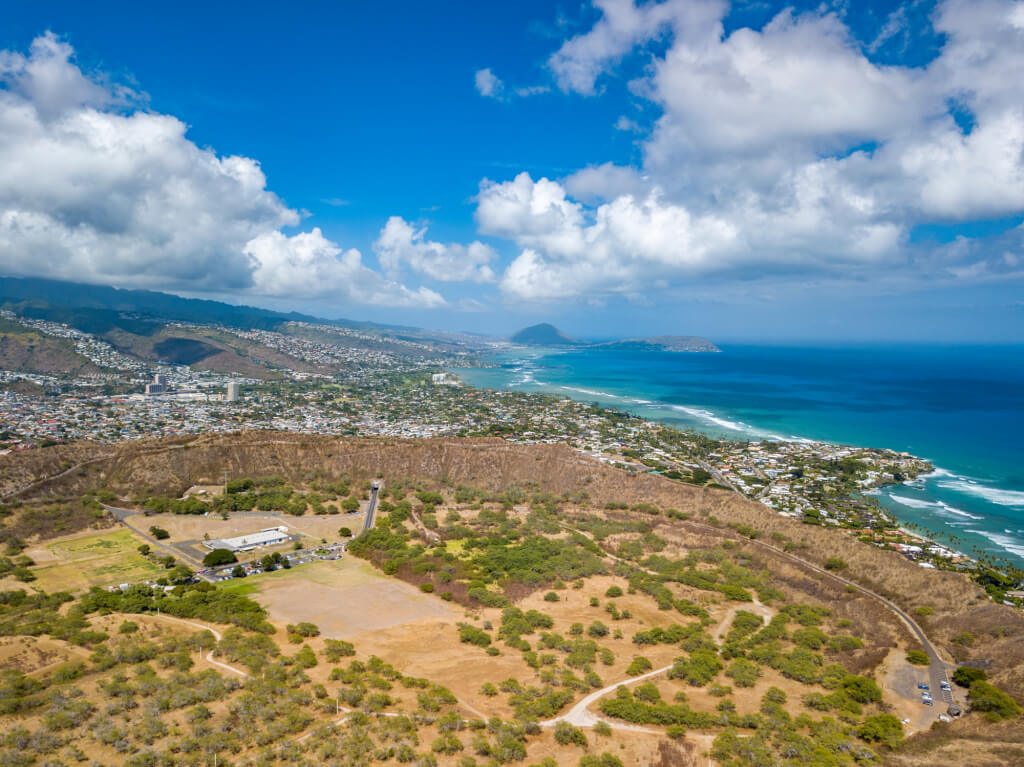 House Bill 1162 implements an environmental license that costs $50 per visitor age 15 or older. It's required for any visitor that wants to use a state park, beach, state-owned forest, hiking trail on state-owned land, or other state-owned natural areas. Financial penalties will apply for those that get caught without one, though the bill doesn't specify what those penalties are. It does, however, require the establishment of an unpaid oversight committee that will to distribute funds collected to nonprofit groups and other organizations dedicated to protecting Hawaii's environment or fighting climate change.
House Bill 1051 and Senate Bill 1349 is similar to HB 1162, but with the purchase happening through a website or mobile app. Funds collected in this version would go into a visitor green fee special fund along with an environmental legacy commission to disperse the funds, so long as they don't add up to more than 50% of the funds collected. The bills also propose to seed the fund with $3 million from the state's general fund.
Senate Bill 658 is virtually identical to HB 1051/SB 1349, except that it stipulates that penalties, appropriations, and gifts and donations will go into the same fund as the license fees.
Senate Bill 304 is also the same as the others, except that it adds the ability to purchase the license from certain retailers and non-profit groups.
Senate Bill 636 is nearly identical to the above bills, though it stipulates that at least 50% of funds collected need to be distributed.
House Bill 442 is, as far as I can tell, identical to HB 1162
House Bill 1237 is similar to HB 1051/SB 1349, but it specifies the development of an app that will be available in multiple languages, including traditional and simplified Chinese, Japanese, Korean, and Tagalog.
As Hawaii considers visitor environmental licenses, it seems like the plan is to use them to replace individual access fees, such as the current one at Diamond Head State Monument. That could make things incredibly expensive for visitors that go to only one impacted site. But for visitors that go to multiple sites throughout a visit or via multiple visits, the new license could be a boon.
Final Thoughts
I'm not sure how I feel about how Hawaii considers visitor environmental licenses. As proposed, will it really do anything to control visitors? Maybe for the casual visitor, but probably not for visitors that are really committed to visiting these sites. Then again, I'm not too certain any of the bills will actually get passed. After all, it doesn't seem like they even have a clue regarding the penalty structure or even how to handle enforcement.