As the summer came to a close, Hawaii hotel occupancy and rates held steady. And that's a bit surprising given all the concerns expressed about both as we enter the shoulder season.
The last time I reported on these figures was back in July (for June). At the time, our statewide average occupancy rate was at 77.3%, our statewide Revenue Per Available Room (RevPAR) came in at $248, and our average daily rate (ADR) was at a whopping $340! Surprisingly, neither changed drastically, even as Hawaii entered its shoulder season, which typically begins after Labor Day and runs up through around Thanksgiving.
Hawaii Hotel Occupancy and Rates Held Steady
Though Hawaii hotel occupancy and rates held steady, they did dip a little in September compared to June. Our statewide occupancy fell to 73.5% last month, while our ADR came in at $337. Compared to 2019, our occupancy rate was down by more than 5%, while our ADR was up by 37%.
Drilling down deeper, Maui continues to lead Hawaii's hotels in ADR at $536 with an overall occupancy rate of 65.4%, giving us a RevPAR of $350. Wailea dramatically skewed Maui's numbers with an area ADR of $835 and an occupancy rate of just 53.5%. Those high rates, however, offset lower occupancy to give Wailea an area RevPAR figure of $446. That outclasses Ka'anapali's RevPAR of $332, which is based on an ADR of $484 and an occupancy rate of 68.5%. Sure, Wailea's margins are much worse than Ka'anapali, but they're still out-earning them in every way, despite lower occupancy.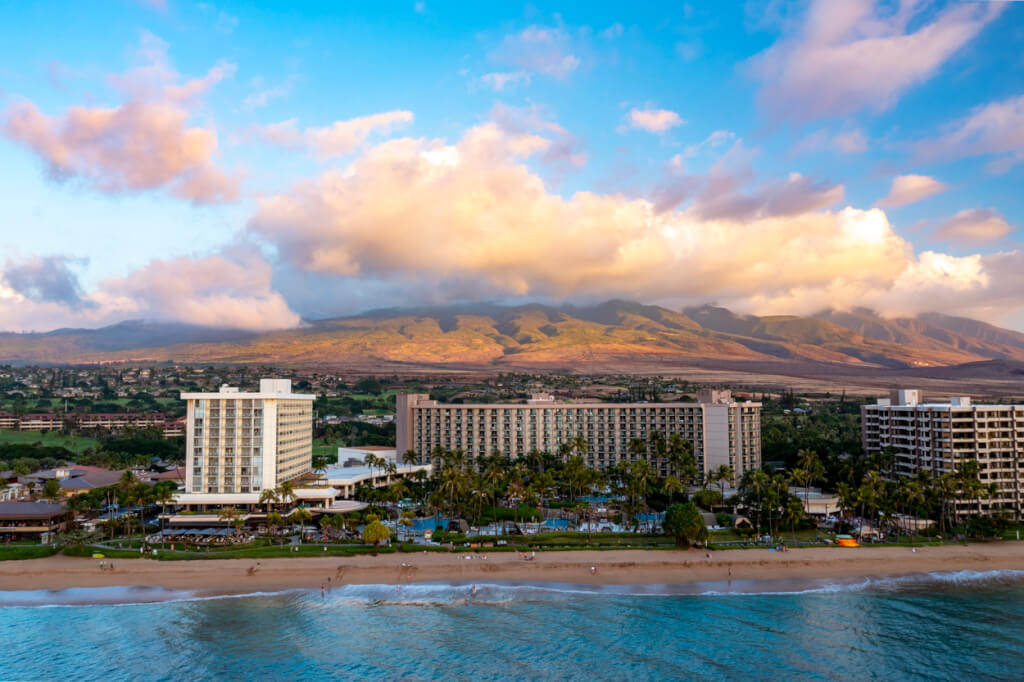 Kauai was the occupancy king at 77.9%, despite having the second-highest ADR of $361, which gave them a RevPAR of $281. Naturally, they were followed closely by Hawaii Island with an ADR of $335. However, the Big Island's occupancy trailed Kauai's by a sizeable margin at 72%, giving them an average RevPAR of $241.
Oahu continues to be Hawaii's budget-friendly destination, with an ADR of $260 in September. With an overall occupancy rate of 76.7%, our RevPAR came in at $199.
How We Compare
Because Hawaii hotel occupancy and rates held steady in September, Hawaii continues to rank as the most expensive hotel market in the nation. Our overall ADR of $337 is quite a bit higher than New York City's $266 and Miami at $256. Despite this, Hawaii continues to lead the way in occupancy, too, with our 73.5% rate easily beating out other beach destinations such as California and Florida.
Globally, we continue to rank second in ADR, with French Polynesia holding onto the crown at a whopping $718. Though no occupancy figures are available, we do know that French Polynesia had a RevPAR of $481 in September. That said, Maui continues to be the more expensive destination, coming in at over $100 more per night. Interestingly, the Hawaii Tourism Authority's figures don't include other popular locales like the Maldives, Bali, etc.
Final Thoughts
To say that we live in interesting times is an understatement. Travel hasn't been at all "normal" since the pandemic began. But that Hawaii hotel occupancy and rates held steady as we enter what is typically one of our slower seasons helps to really drive home how weird things continue to be. Even my old standby, the Waikiki Beach Marriott, is pricing $20/night higher than it was earlier this year. Plus, they began charging the resort fee on kama'aina rates again, further increasing the rate! Yet, despite the overall high rates, people continue to travel. And hotels continue to, more or less, hold their rates, even in the face of declining occupancy.