In my last post I discussed Domestic Flights to Hawaii, so this time I'm going to talk about flying inter-island on Hawaiian Airlines.  Why?  Because, if you really want to maximize your Hawaiian vacation, it's best to visit multiple islands, which requires flying.  Of course, some may end up flying simply because of a lack of direct flights to the island they're visiting.  And, while I'll discuss the other inter-island carriers in a later post, Hawaiian is the options most will choose because of its relationship with other airlines, its fleet, and frequencies.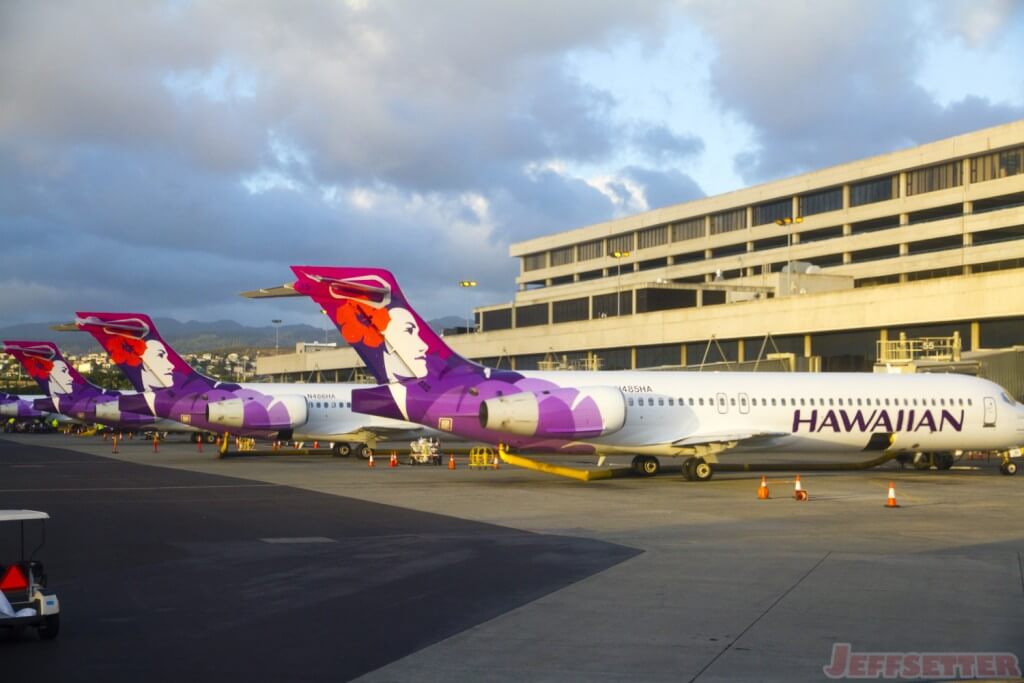 The dominant island for inter-island travel is, unsurprisingly, Hawaiian Airlines.  They fly an all jet fleet of Boeing 717-200s (MD-95s) to most destinations.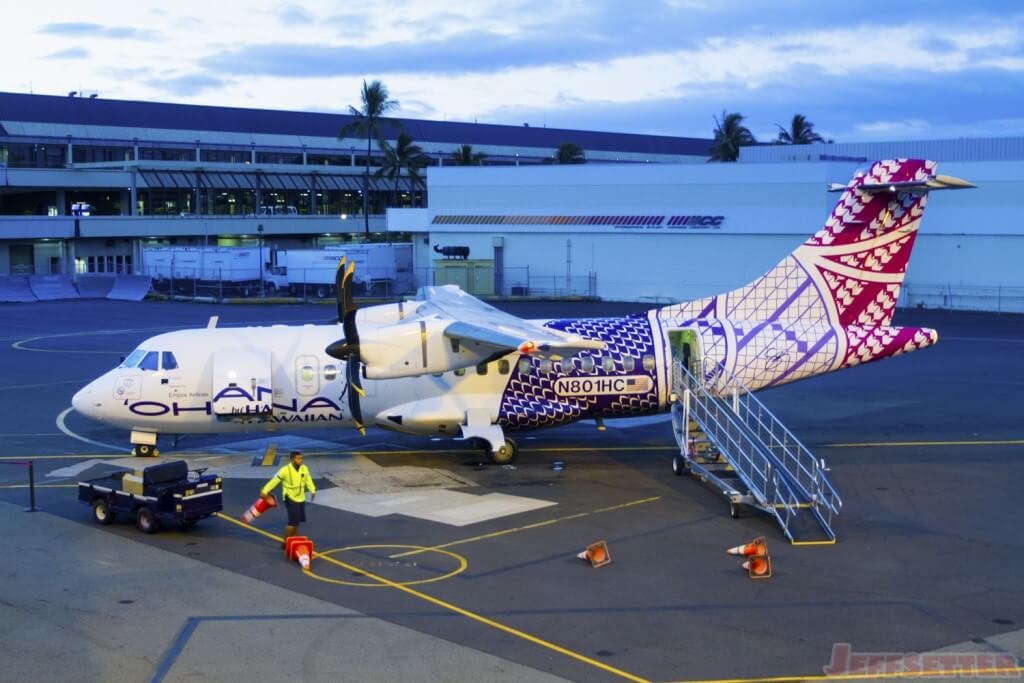 Flights to Molokai & Lanai are operated by the airline's regional subsidiary, Ohana by Hawaiian, using ATR 42-500s.  Hawaiian maintains two inter-island hubs at Honolulu and Kahului, Maui.  From both their hubs you can fly to any of the islands: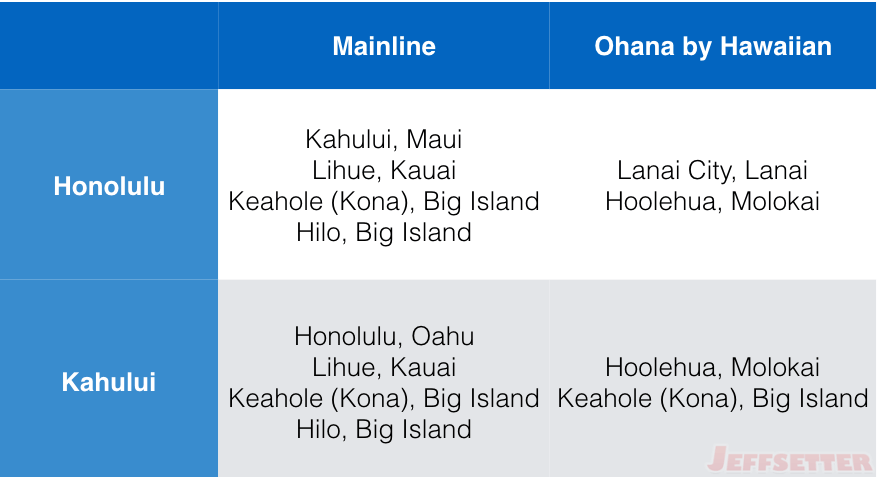 The benefits of flying Hawaiian are the larger aircraft size, frequency, and the ability to redeem miles.  In fact, Hawaiian has many partners from which you can redeem miles for inter-island travel: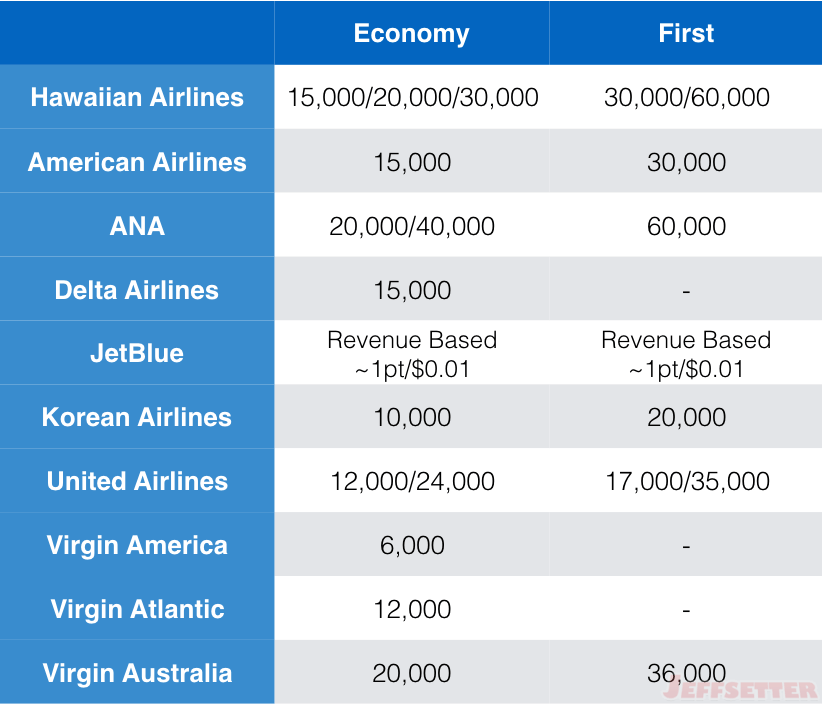 As you can see, much like long haul domestic travel to Hawaii, Korean Airlines SkyPass offers the best value.  Virgin American would seem to be a great value, 6,000 elevate points are equivalent to 12,000 Amex Membership Rewards points.  This isn't a bad value, and is equivalent to a United MileagePlus saver level redemption.  Virgin Atlantic Flying Club miles transfer 1:1 from Amex membership rewards as well, putting it on par with Virgin America's offer.
As a reminder, the Amex EveryDay Preferred earns 3pts/$ on groceries, 2pts/$ on gas, and 1pt/$ on everything else with a 50% bonus for making 30 transactions during your billing cycle.  So if you're trying to earn an inter-island award on credit card spend, the EveryDay Preferred card is the way to go.  But rather than redeeming miles, you may want check prices first, as they can be as low as $70-something one-way.  It's also worth noting that Hawaiian charges a $25 checked bag fee ($15 for HawaiianMiles members), which is waived for Hawaiian Airlines World Elite MasterCard cardholders, but you have to use that card to book your ticket.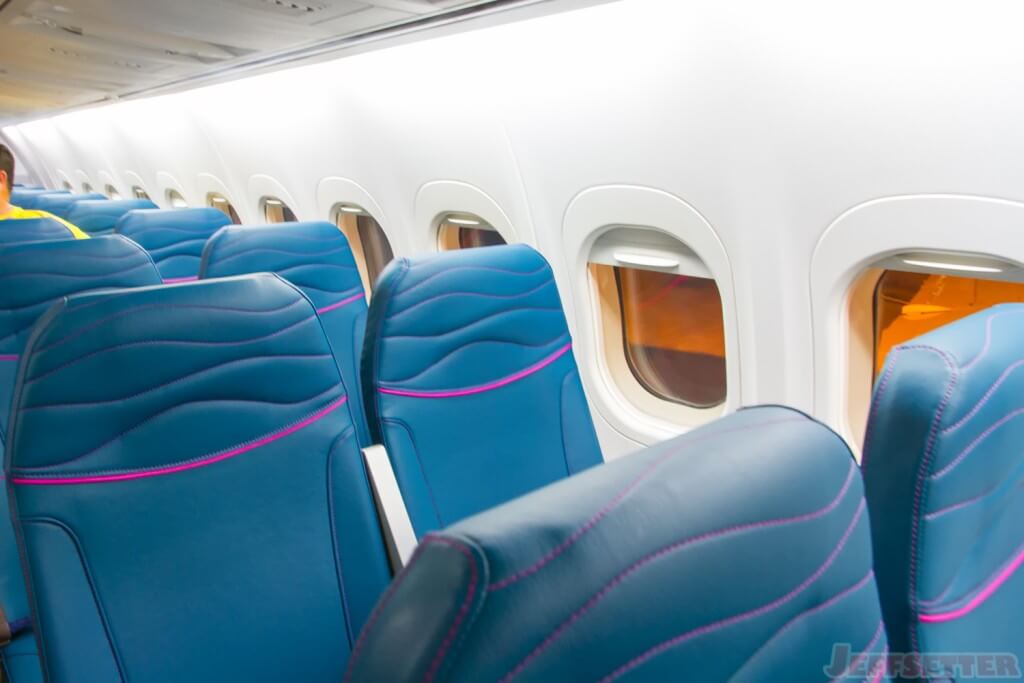 In terms of flight experience, Hawaiian recently refurbished its fleet of 717s with leather wrapped slimline seats in a 2 + 3 configuration.  The seats have minimal padding and are a little tight, but for flights that last at most 45 minutes, it's no problem at all.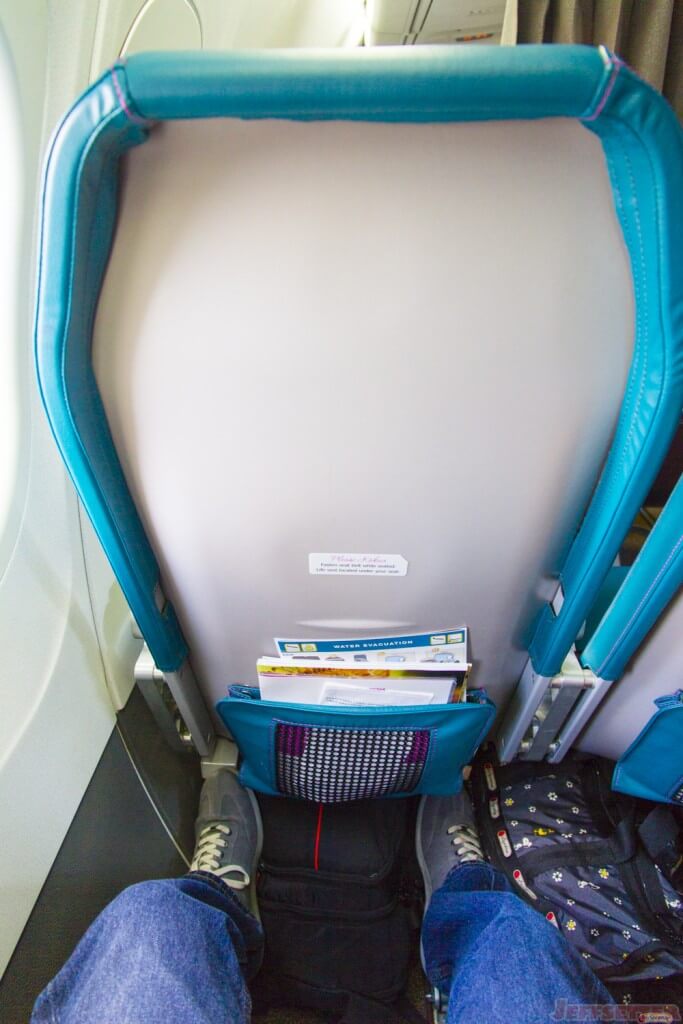 Hawaiian recently introduced Extra Space seats on their fleet of 717s as well.  Extra Space seats are the same economy seat, but with a few inches of extra pitch.  While the extra legroom isn't all that important, the seat does offer zone 2 boarding, which is important to me because bin space is LIMITED.  And at $10 extra per segment, it isn't that much of a splurge.  The only problem with Extra Space seating is that availability is really limited and only select seats are available for purchase at booking, the rest may be purchased during check-in only.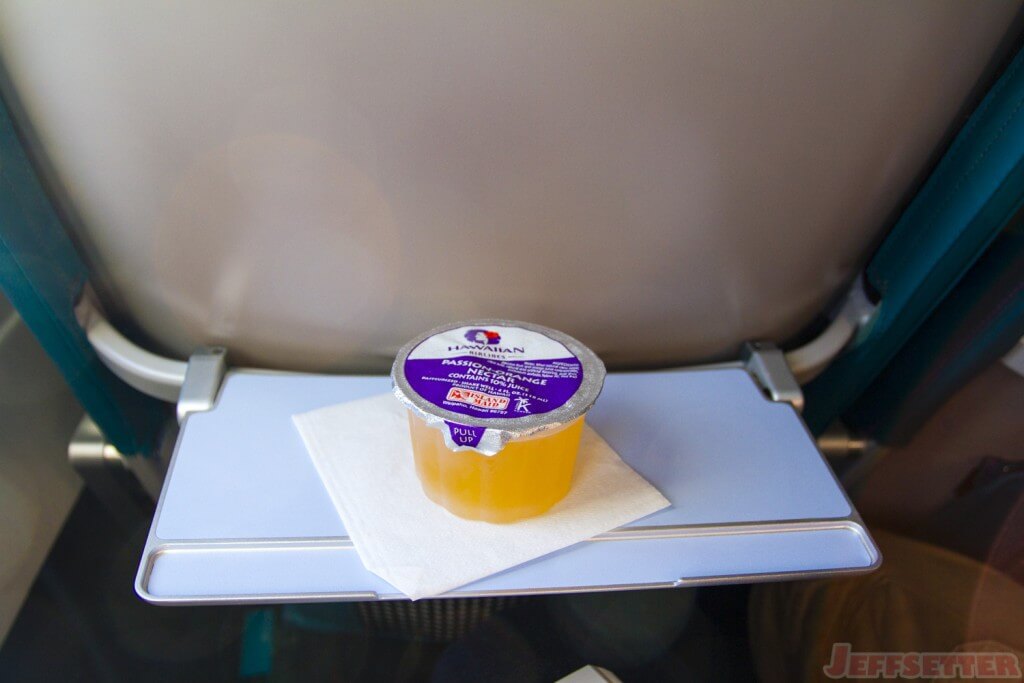 Doesn't matter which class of service you choose, on Hawaiian's 717 service you'll always be offered  a rotating juice selection, water, or  coffee.  Other beverages are available for purchase, unless of course, you're flying First…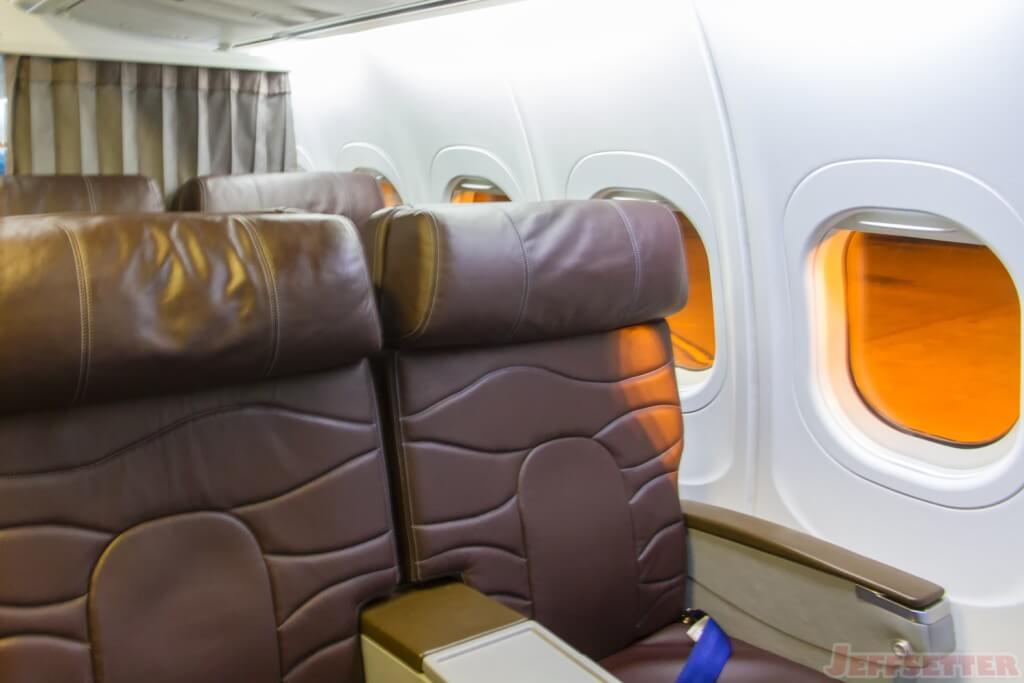 Hawaiian's fleet of 717s do have a small First Class cabin, comprised of plusher seats in a 2+2 configuration.  To me it isn't worth the extra cost, even if you get free drinks and snacks, and it seems it's there more as a perk for HawaiianMiles elites.
No matter where you sit, if you're flying from Honolulu to Kahului, Kona, or Hilo, take a seat on the side of the aircraft with 2 seats per row… These seats offer the best views of Honolulu, Lanai, Molokai, and Maui as you fly over them ?