Though visitors to Hawaii could avoid quarantine with a pre-travel test, Hawaii residents traveling between the islands couldn't. That is, until now. Here's your guide to the Hawaii inter-island pre-travel testing program.
Effective this past Saturday, October 11, travel within the State of Hawaii is possible without quarantining. The Hawaii inter-island pre-travel testing program works very similarly to the trans-Pacific version of the program. Participants must obtain negative test results 72 hours prior to boarding their flight. If you don't get a test, then you have to quarantine for 14 days.
It's important to note, though, that the inter-island pre-travel testing program doesn't cover all islands. The Big Island decided to opt-out of the program, even though they're participating in the far riskier trans-Pacific testing program. So, if you're traveling from any of the other islands to the Big Island, you have to quarantine no matter what. Stupid, right?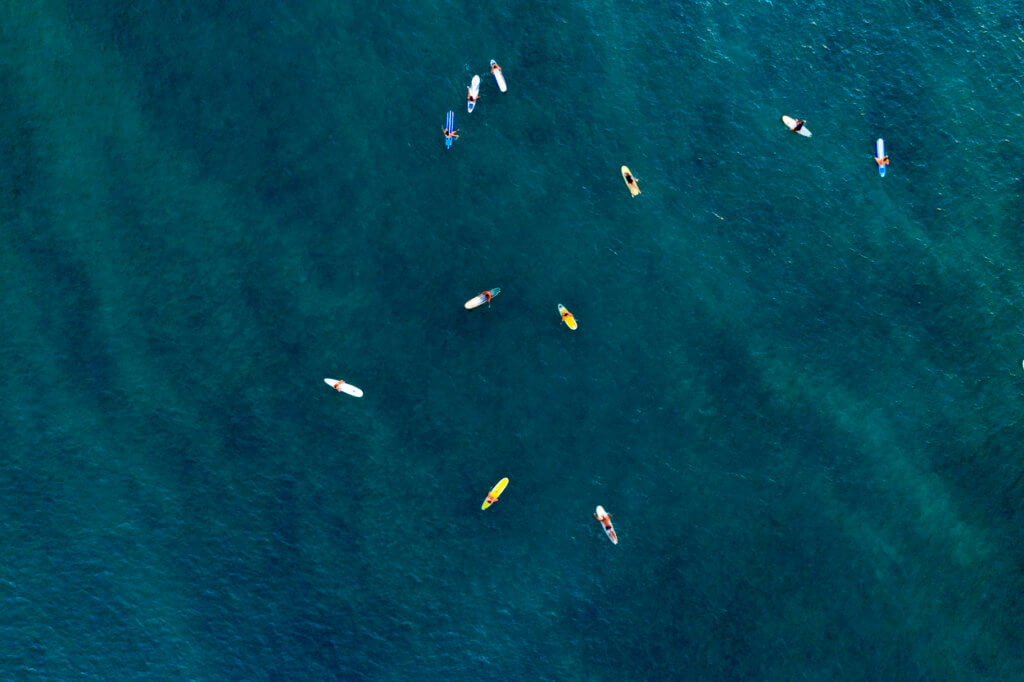 Testing Partners
Like the trans-Pacific program, the Hawaii inter-island pre-travel testing program requires the use of approved testing partners. At the moment, the list of partners includes eight providers.
$140. Test results available in 24 to 36 hours. CVS limits testing to those 12 and older, though Hawaii requires testing of anyone over the age of 5.
$150. Test results available in 24 to 72 hours. On Oahu tests are by appointment only at Kapiolani Medical Center every day from 8 am to 1 pm. On Kauai, visit Wilcox Hospital for a test every day from 8 am to 1 pm – walk-ins welcome.
It's worth noting that Clinical Labs does provide testing on their own at other labs around the state. However, to get tested in their labs, you must have doctors orders. Pricing for these tests are $130.
Kaiser offers free testing, but will only test its own members. Results should be ready in about two to three days.
This Maui-only urgent care provider doesn't give any information regarding its COVID testing program. Your best bet is to give them a call if you're interested. They have locations in Lahaina, Kahului, and Kihei.
The company claim tests are free with insurance for those that qualify. Not sure what that means in practice, so we'll see. Test results take 24 to 36 hours, depending on which test you take.
This Oahu-only urgent care provider offers PCR tests, though they also don't provide any information on prices or results. Appointments are required. They have a location in Kailua, Kapolei, Pearl City, and Waikiki.
$150. Vault provides mail-in saliva sample tests. You need to schedule an appointment for a Zoom session to take the test to fulfill Hawaii's requirements and get it to your local UPS store by 10 am. Expect results in 48 to 72 hours after dropping off your sample.
Hawaii Inter-Island Pre-Travel Testing, Final Thoughts
Honestly, I'm at a loss for words. The inter-island testing program, despite having far more lead time, is far more convoluted than the trans-pacific version. Look, most providers don't even give any information and don't have dedicated processes for pre-travel testing. What's more, most tests take A LONG TIME to provide results. That makes these tests infeasible if you're looking to take a quick, weekend jump between the islands. And, of course, there's that one participant that requires doctor's orders for the test?
What perplexes me, even more, is the fact that this system is coming AFTER the start of the trans-Pacific pre-travel testing program. I think it would've made more sense to trial the testing on inter-island travelers first, no? But, hey, what do I know. I'm no epidemiologist. Though, I do think there is a serious lack of common sense here.