For being basically a one-party state, Hawaii's politicians have been absolutely horrible when it comes to aligning COVID-19 strategies. No one can seem to agree on ANYTHING. So, as Hawaii Lt Governor outlines his reopening plan, take his plan with a huge grain of salt.
Lieutenant Governor Josh Green, an ER physician by trade, spent much of the pandemic arguing over differing strategies and opinions with many of Hawaii's mayors. He even had a nasty spat with Governor David Ige that saw him sidelined for a while – though no one will admit that's what happened. And, unfortunately, he continues this behavior today.
Last week, he contradicted the Department of Health Director Libby Char's assessment, stating that we won't reach herd immunity until around August – September 2021, stating that we'll do so by July 4. Char says that hitting her projections is only possible if we receive the vaccine supplies we need and convince Hawaii residents to get inoculated. Thus far, a recent survey shows that only 50% of Hawaii residents plan on getting a COVID-19 vaccine.
So, that brings us to the Lieutenant Governor's new reopening plan.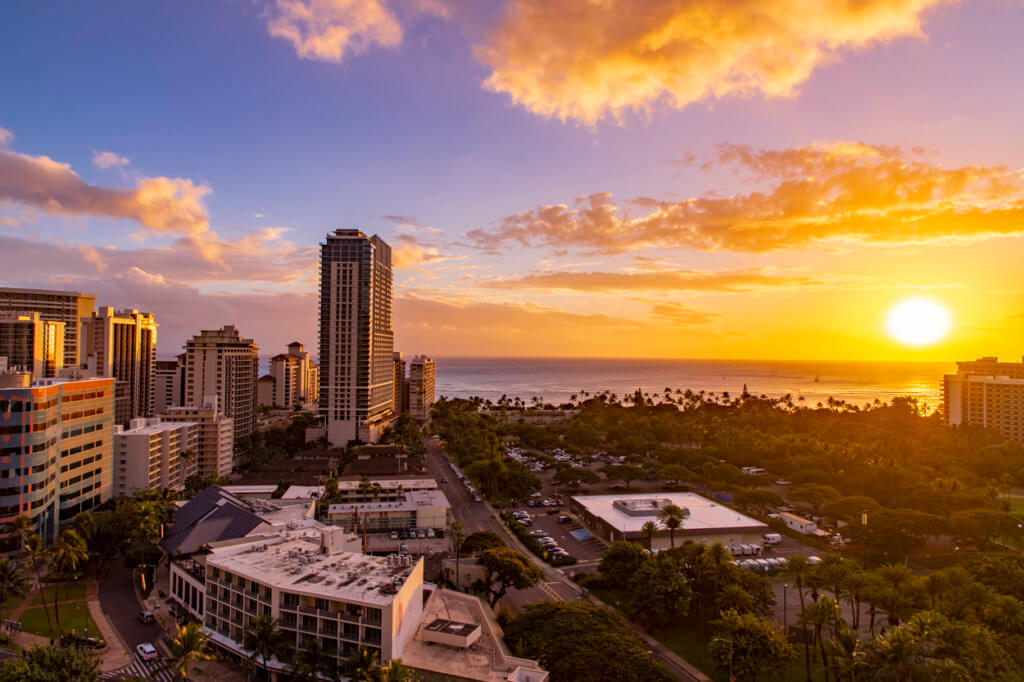 Let's Talk Vaccines
Under Green's reopening plan, Hawaii will adopt a tiered system based on vaccination phases. Those vaccination tiers are as follows:
1A – hospital workers and long-term care facility staff and residents
1B – healthcare workers, people ages 75+, and frontline essential workers including:

corrections officers
emergency services dispatchers
essential government employees
critical transportation & utilities
teachers and educational support staff
US Postal workers

1C – people ages 65+, people ages 16+ with a high risk of COVID-19 complications, other essential workers
2 – literally everyone else
According to the US Census data from 2019, Hawaii has a population of 1.42 million people. The Hawaii Department of Health estimates that we can vaccinate 60,000 to 70,000 people per week if given enough vaccine doses. And, at that rate, we certainly could give the entire state the vaccine by July 4. But, guess what? That's the first dose only. It won't be till August 4 that we can get everyone their second dose. What's more, at the moment, the state is receiving only about 32,000 doses per week. That nearly doubles the time it'll take and push us into next year. What's more, like everywhere else, doses in Hawaii are being wasted due to scheduling issues, while some hospitals are giving doses to visitors that fall within the national eligibility guidelines.
So, I'm sorry, but I don't know where Green got it into his head that we can achieve herd immunity buy Independence Day. True, other vaccines are coming. But initial supplies of the Johnson & Johnson vaccine are limited. What's more, I know there will be pushback against that one, given its low efficacy rate.
Lt. Governor Green's Reopening Plan
With the vaccination information out of the way, let's take a look at Green's grand plan.
Tier 1 – complete most of Phase 1B vaccinations: schools reopen, inter-island travelers can travel without a pre-travel test or quarantine if they got two doses of vaccine and wait two weeks after their final dose, and Oahu moves to Tier 3 of its reopening strategy. Tier 3 removes many capacity restrictions on Oahu and relaxes others. For example, restaurants can allow 10 diners not from the same household to dine together, though bars must remain closed. Green project's we'll hit this sometime between February 15 and March 1.
Tier 2 – complete most of Phase 1C vaccinations: travelers from the US mainland can travel to Hawaii without a pre-travel test or quarantine if they received two doses of the vaccine and wait two weeks after the final dose. Green anticipates hitting this by April 15 to May 1.
Tier 3 – complete Phase 1 entirely: resumption of large events. Green's a bit more ambiguous about this, saying we should hit it in Summer 2021.
It's worth noting that Honolulu's new mayor, Rick Blangiardi, says he's considering changing Oahu's reopening strategy to let bars reopen. But, that plan must be approved by Governor David Ige before it can be put into effect. Similarly, Green's plan must be discussed with the county mayors and approved by the Governor too.
My Take
While I understand the need to get things back to normal as soon as possible, Green's plan seems a bit callous. His plan is predicated on getting much less than half of the state vaccinated. My rough estimate places the percentage somewhere around the 30% range. That's nowhere near herd immunity. Plus, travel industry workers aren't considered essential by the state, meaning we'd be increasing their risk without any additional protection.
Sure, those most at risk will have gotten vaccinated by this point. But, let's not forget, vaccines aren't full proof. What's more, we don't know if a vaccinated person can still carry and spread the virus. Add to that the fact that large portions of Hawaii's population live in multi-generational homes, or even multi-family homes, and you can see how problematic Green's plan can be.
Hawaii Lt Governor Outlines His Reopening Plan, Final Thoughts
As a medical professional and someone that had COVID-19, Green has been nothing but a disappointment to me lately. He makes little sense and doesn't seem to base any of his plans on science. Instead, he seems to be trying to differentiate himself from everyone else in hopes of becoming governor in 2024. So, while his plan sounds great to those wanting to make travel plans, I wouldn't base your plans on his timeframes. None of this is official yet and who knows if and when it ever will be.